Hi! We are Siddharth and Shruti; a geeky couple from India who love to eat, travel and play video games.
Life in co-op mode | Couple Travel
Co-op mode was activated in January 2016. We're an 'all or nothing' type of couple i.e. we're either out on an adventure where we'll want to see and do it all or else we like nothing better than to lounge around at home in our pyjamas. Oh and we find the Internet terribly fascinating.
Welcome to our little nook. Grab a cuppa coffee and let's geek out together.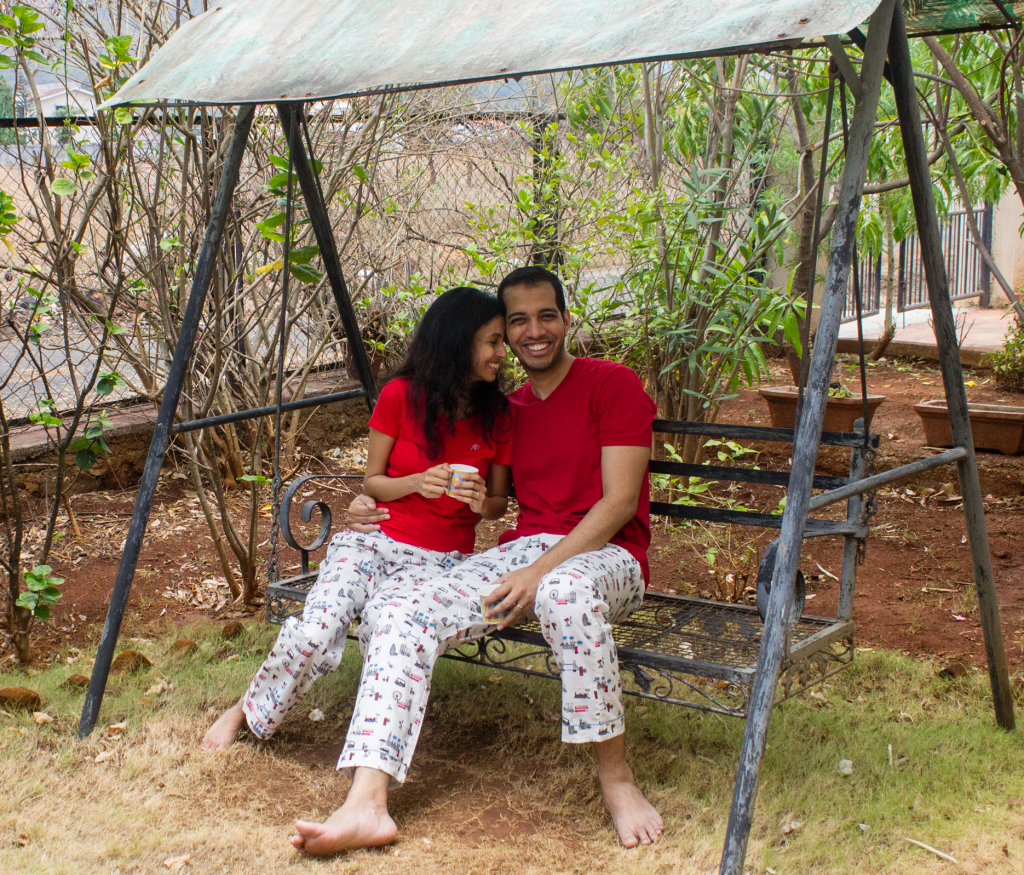 Photo by Amruta Prabhu | Pyjamas by Majama Pajama
Some things you may or may not know about us:
We are not full time bloggers. Siddharth works in supply chain and Shruti is a designer and illustrator.
We are both not morning people. But we do make exceptions for some sunrises.
We are a bit on the messy side. Our desk is forever chaotic.
But our desktops definitely aren't. We are obsessive about our file organisation.
We love to experiment with food.
We want to fill our house with books.
We have an ambitious (and growing) bucket list.
We binge watch TV shows together. Our current favourite is Game of Thrones!
We are crazy about memes and all silly things in general.
We love offbeat travel experiences. The lesser known the place, the better.
We want to spend the rest of our lives playing video games together.
We did a Q & A post a while back when Helen, from The Lite Backpacker nominated us for the Liebster award.
Collaborate
If you're interested in working with us, please see our 'Work with us' page. We accept guest posts provided they are in sync with our brand voice. For guidelines, have a look at our guest post page.
Press/ Interviews and Other Features
Stalk us
Follow us on Twitter, Facebook, Instagram, Pinterest and Google plus for updates.