Have you found your perfect accommodation? Now the next step is to ask questions; the right questions. The more questions you ask, the less surprises you will have, and the smoother your trip will be.
No matter what type of accommodation you are going for, make sure you keep the following in mind. Don't be shy to email the resort or home owner. They will gladly answer your queries. If you are calling instead of an email, keep time difference in mind. You don't want to call them after hours and make a bad impression.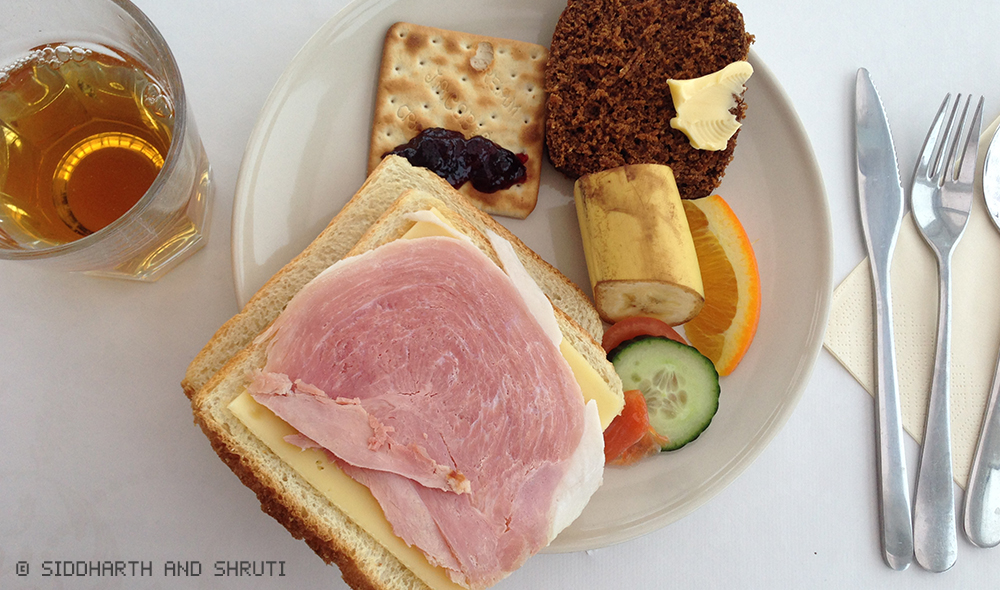 01. Breakfast
Is breakfast included? If not, how much does it cost? What time is breakfast served? If they don't serve breakfast, are there grocery stores or restaurants nearby? Is this in your budget?
02. Parking
If you are planning on a road trip, make sure that the place you book has free parking. If there's no free parking, how much does it charge? Make sure you factor that in.
03. Shared bathroom
Hostels and hotel rooms with shared bathrooms cost less than private bathrooms. If you are nit-picky about cleanliness you better to skip the shared bathrooms. If you are a student or a backpacker, you might be okay with the concept of a shared bathroom, but if you are on your honeymoon, you might want to confirm that the room you are booking has a private bathroom.
04. Pets allowed
Not all types of accommodations allow pets. Better to check with them. Also, if you don't like pets or are allergic, and you are staying in a homestay you may want to ask the owner if they have pets.
05. Cancellation charges
Non refundable rooms are generally cheaper. If you are sure about your travel dates, they can cut down costs quite a bit. But if you want to remain flexible, make sure you check what the cancellation charges are and what the cutoff date are. When you go closer to your travel dates the cancellation charges increase.
06. Kitchen
You can save money also by cooking instead of eating out. In that case you might want a kitchen or at least a kitchenette. Some types of accommodation has a shared kitchen. While checking out a place with a kitchen, do check if they have basic cutlery. If not you can carry disposable ones. Many places have basic supplies like salt, cooking oil, dish washing liquid included. That saves you the effort of carrying or buying the essentials.
07. Wi-Fi
Is Wi-fi free? If you are internet addicts like us, this may be very important for you. How many devices are you allowed to connect? What speed will you get? Can you pay more to get a better connection? Might not feel that important while booking, but if you have an emergency where you need to skype with your parents/children /friends, speed of the internet might make all the difference.

08. Check-in/Check-out times
If you reach early, will they allow an early check in? Or will you just have to wait out in the reception? A late check out is always helpful as you can sleep in. But if you have to start out early, then you might be okay.
09. Children/Extra Person
Can children stay for free? Many accommodations allow children under 5 to stay for free and children under 15 are given a discount. If you also have an extra adult guest, will they allow it? Provide extra bedding? How much will they charge?
10. Airport transfer
Will the accommodation arrange a pick up for you? Is it free or what are they going to charge you? If their charges sound exorbitant, then you may want to compare the fare to a local cab company or check if there is a connecting train/bus.
11. Elevator
If you have heavy bags, it is necessary that the accommodation has an elevator or someone to help with the bags. If there is no elevator you can request for a room on the ground floor if possible.
12. Location
How far is it from the city center? Is there a bus stop nearby? Are there convenience stores? Is it in a safe area? Are there bakeries or restaurants around?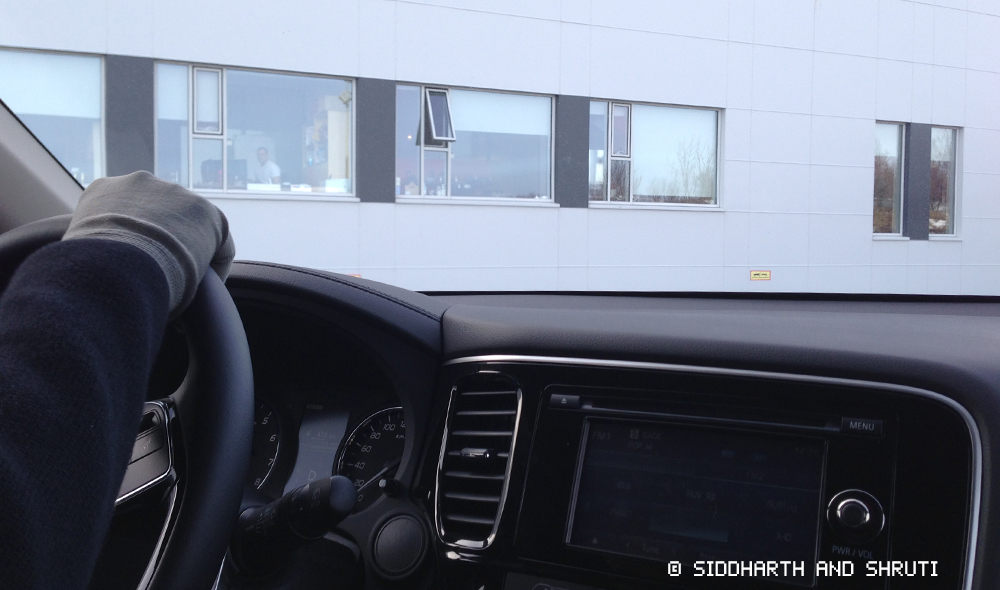 12. Wheelchair access
Are you travelling with an old or a disabled person? Is there a ramp to push the wheelchair across?
13. Medical care
In case of an emergency, are there hospitals nearby? A pharmacy? A doctor?
14. Linen and Towels
We take this one for granted. But in some countries like Iceland, either they are not included or you have to pay extra.
15. Air conditioning/Heating
Depending on the expected weather you can enquire if the accommodation has any heating or air conditioning facilities. Are they included?
Like it? Don't forget to Pin it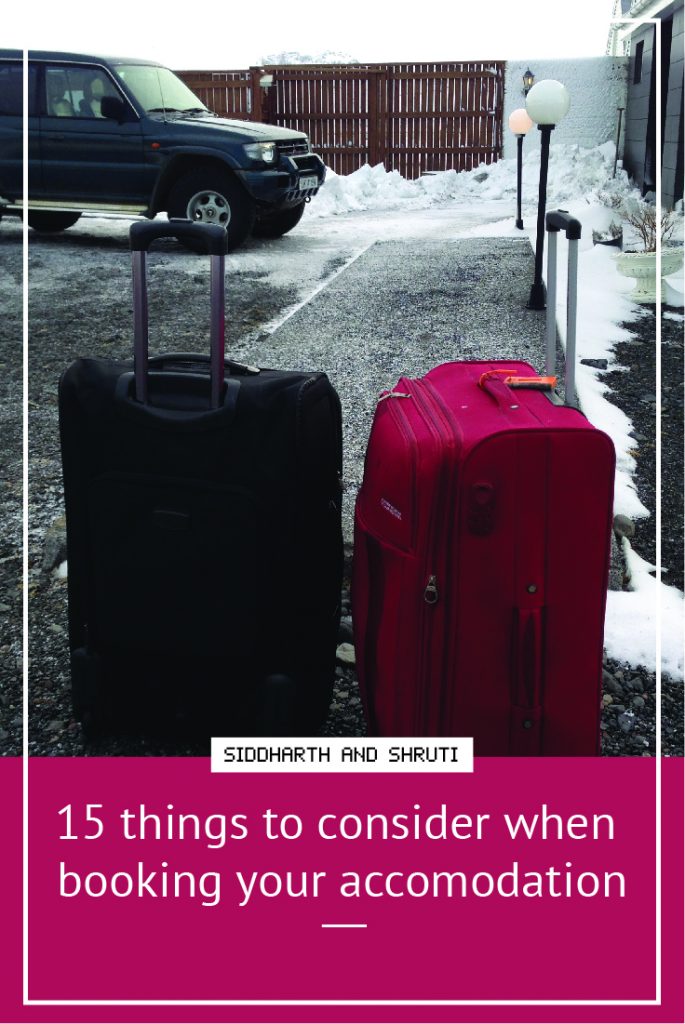 Have you had any issues with your accommodation because you didn't enquire about any of these? We would love to hear about your learning experiences. As always, we love to hear what you have to say.