Iceland does not have public transport and the best way of getting around is having a car. It gives you the flexibility of chosing where to go, what to do and most of all, it is fun! It was just the two of us, since we went to Iceland on our honeymoon. But if you are a group of 4 people, it actually turns out pretty cost effective. We will have a post about our car rental experience soon which will be linked here. Till then here are some signs and tips for road tripping in Iceland.
01. Ring road vs Off Ring Road
Route 1 or the Ring Road in case you don't know is a national road in Iceland that runs around the island and connects most of the inhabited parts of the country. Most of the touristy spots are around the Ring Road. This road is paved and very easy to drive even in winter. But let that not stop you from going off the Ring Road and exploring. Keep in mind though that F-Roads may be closed in winter and gravel roads need a four wheel drive.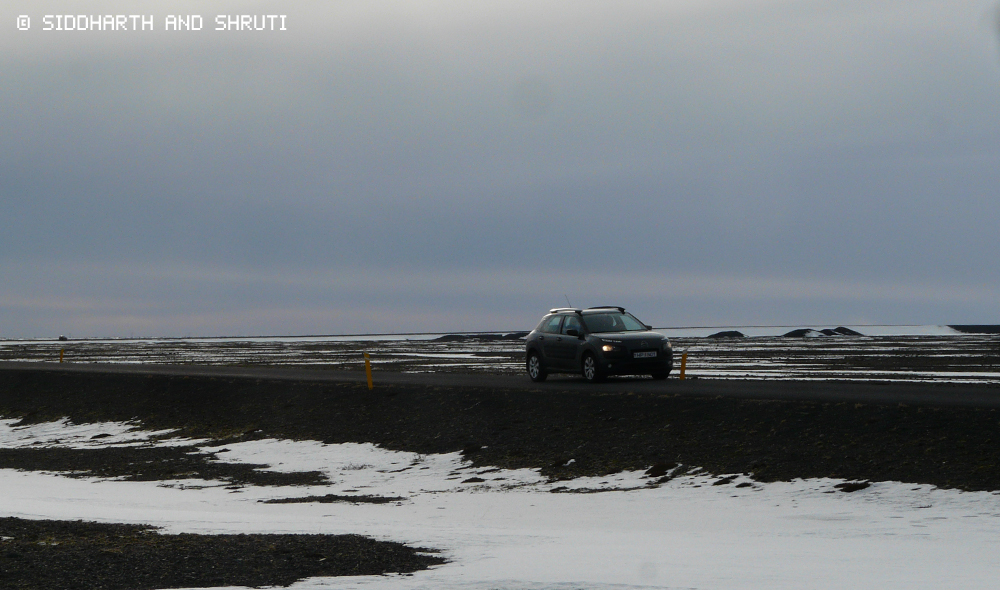 02. Rest stops:
The views are breathtaking and you may be tempted to stop and click a picture. Warning: That is illegal. Make sure that you stop at a marked rest stop. Yes, it is the law but also it ensures your safety.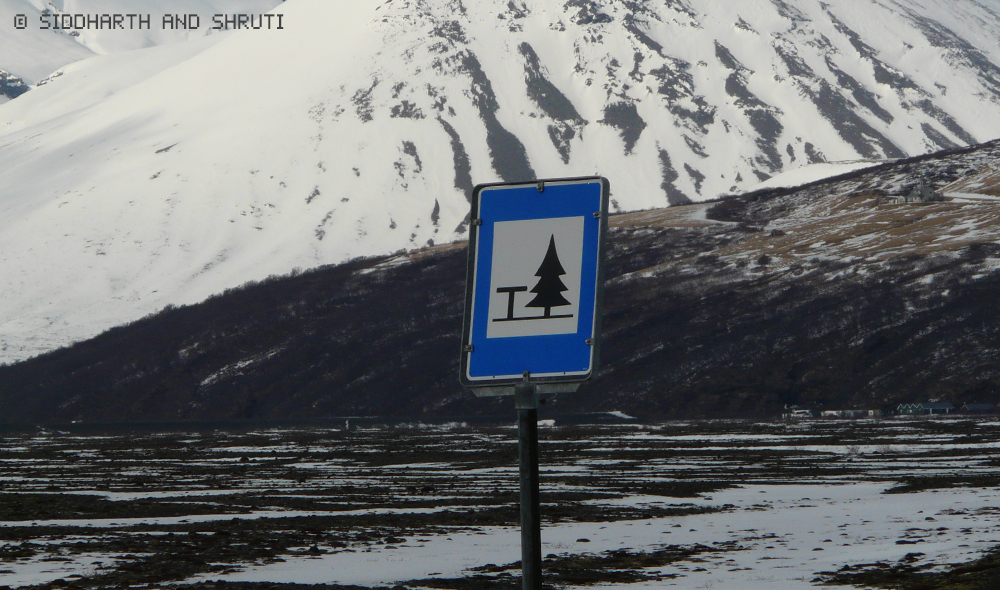 03. Coffee and Food
There are some restaurants and cafes on the ring road. But make sure you check google maps for how far you are from the nearest one and what are their opening times. Many places might be closed for winter. There are both pros and cons to visiting Iceland in off-season.
Some rental car companies can give you discount on coffees at N1. If you are looking for a hot meal, almost all restaurants serve daily soup with local bread which is delicious, hearty and easy on the pocket.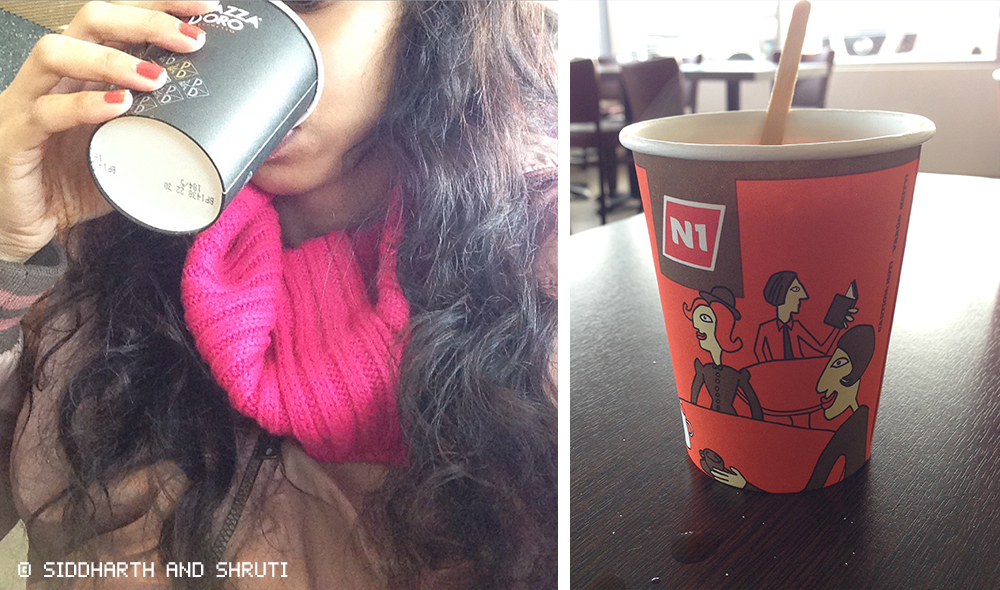 04. Gas stops
The most commons gas stations are N1, Skeljungur and Olís. Unlike gas stations in most countries, some of them have a full sit-down restaurant. You can also buy essential groceries, do some shopping for woollens and get your coffee. Make sure that you know where the next gas stop is. Towns and villages are far from each other and you can stuck in bad weather. It is always a good idea to stock up a bit early rather than running out. Self service petrol pumps are in almost every station and chip and pin cards are accepted.
05. Infographics and Signs
Iceland is well marked with signages that are easy to understand for tourists. Apart from the usual road signs which indicate speed and turns, the landmarks are also marked making life easier for tourists. If you miss one, you may have to take a turn at the roundabout after kilometers, so make sure you have someone who keeps their eyes on the roads for signs. Watch out for signs for sheep (yes, really!), one lane bridges, amenities, and police cameras.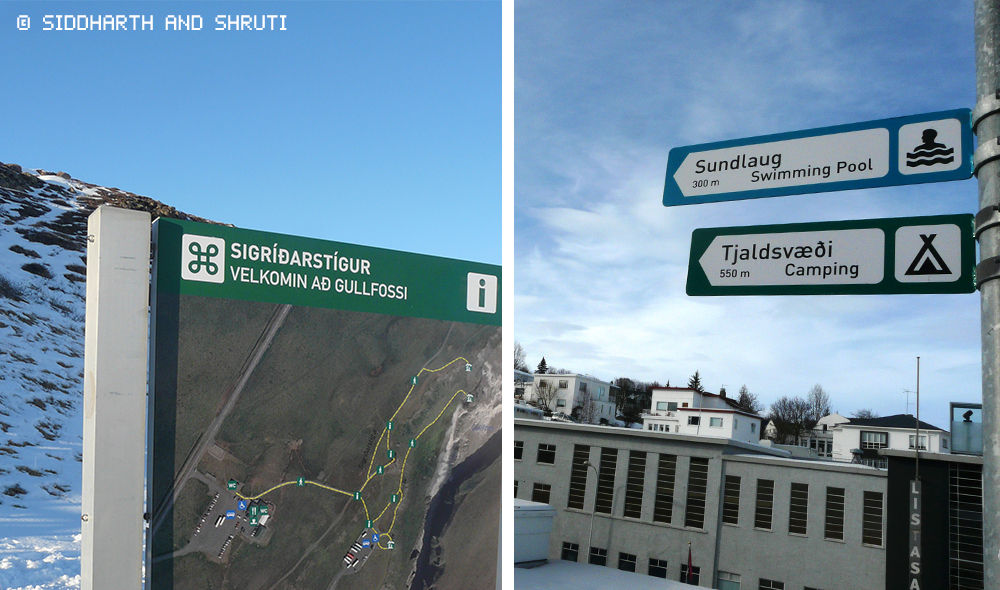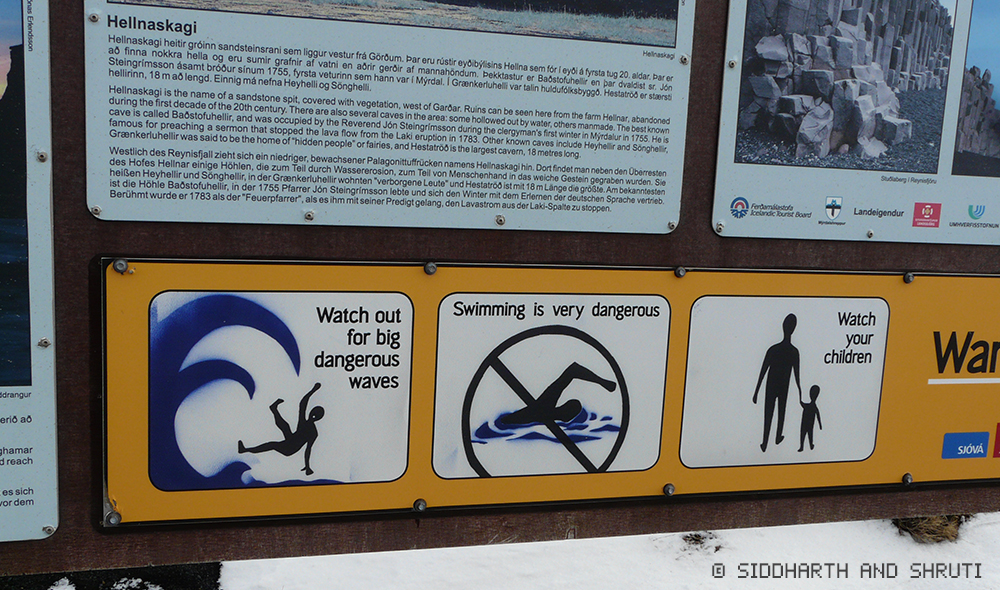 06. Toilets
Nature is calling and you still have a couple of hours to go? Here are your options. If you are stopping for food or gas, you can use the facilities within the premises. You may come across some toilets that are paid with a sign like the one below. Pingvellir National Park has a 200 krona toilet fee. They accept both coins and cards. Spend all day there and you will end up shelling out a good amount that will make you curse your bladder. Also note that paid toilets in smaller towns might not accept cards, so carry some change around with you.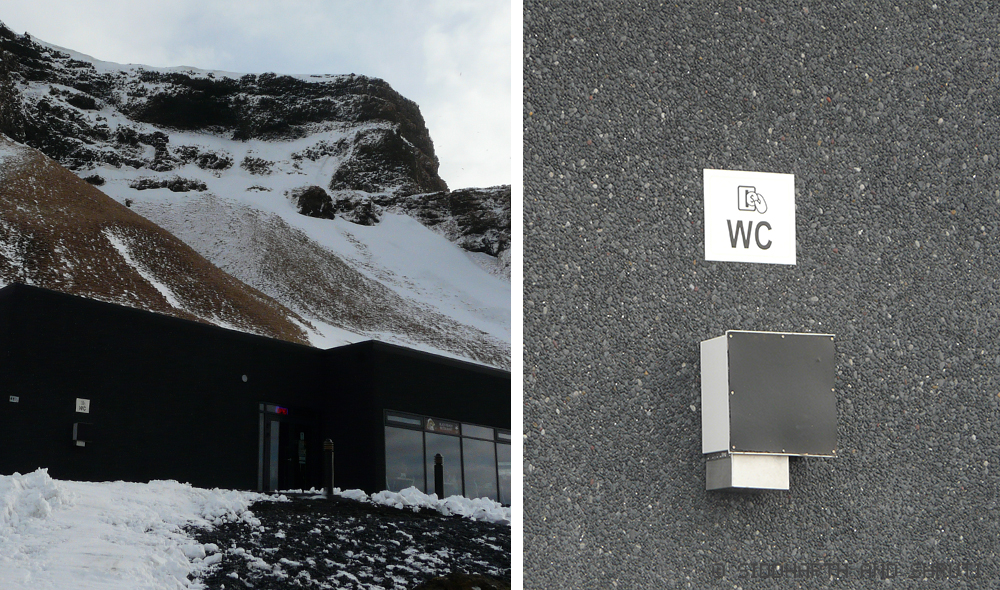 We hope that these tips will help you on your road trip to Iceland. Wishing you a safe and fun journey. If you are looking for a winter itinerary, have a look at our
15 day Iceland winter itinerary post
.
Like it? Pin it for later!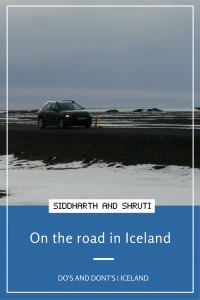 Also, if you are a Pinterest fan, check out our Iceland board for more ideas.