Our Iceland trip was simply out of this world. We saw black sand beaches, glaciers, snow capped mountains, waterfalls, rainbows, and even the northern lights. But we don't want to pretend that we are perfect and we didn't make any mistakes in our planning.
Our plan was to have a flexible schedule, get a look at the lovely Icelandic weather and then figure out our adventure activities. Which is a good strategy for most attractions, but not all. If you want to see the ice cave or go on a glacier walk you need to book them in advance. These activities get booked real quick and for the entire season because they are not available all year round. We did miss exploring the ice cave, but we ended up going to the lava cave and it was pretty amazing as well! More about that later. And after all, isn't missing out on something is another reason to revisit that destination? I would say so.
Nevertheless, this post is like a cheat sheet for the activities that you need to prebook, so that you guys don't make the same mistakes as us and miss out. Check if the dates you want are available and plan away!
Ice Cave
Vatnajökull Glacier was formed thousands of years ago and is the biggest glacier in Iceland. This surreal experience is available only during winter months. There are quite a few options to choose from. These are three we have handpicked.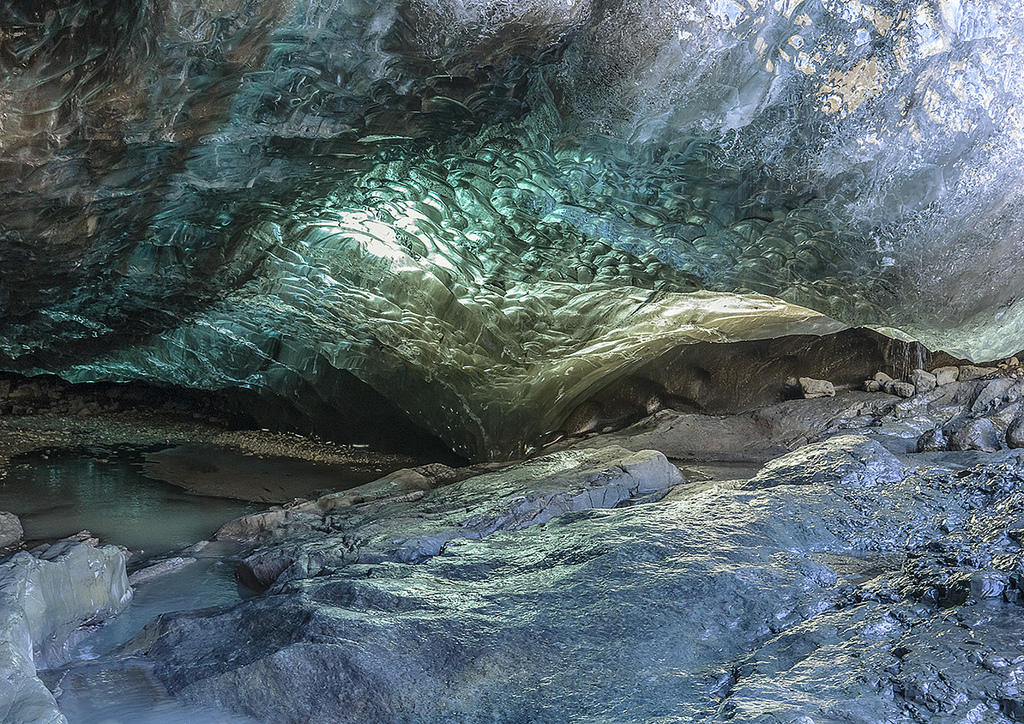 Photo Credit: https://www.flickr.com/photos/jixxer/16982018375/
The Blue Ice Cave Tour is one for the adventurers. It is a harder and only takes 8 people. The ice cave is more isolated which translates to less touristy and quieter. If you have the fitness to take this challenge on, this is the one for you. This tour costs 29,900 ISK per person. The starting point is Hali Country Hotel in South East Iceland at 9 am. Duration can be 3-5 to 6 hours and is by the Glacier Adventure company.
The Ice Cave Night Tour provides an opportunity to experience the Ice Cave under the northern lights. (Bucket list experience? We think so!) This tour by Arctic Adventures costs 29,900 ISK per person. It starts from From Jökulsárlón glacier lagoon at 8 pm and can take 4 hours.
If budget or time constraints are stopping you from these two tours, try the Ice Queen Tour by Extreme Iceland. It starts at the Icelagoon Café at Jokulsarlon Lagoon. It costs 19,900 ISK per person. Total duration is 2-3 hours.
Glacier Hike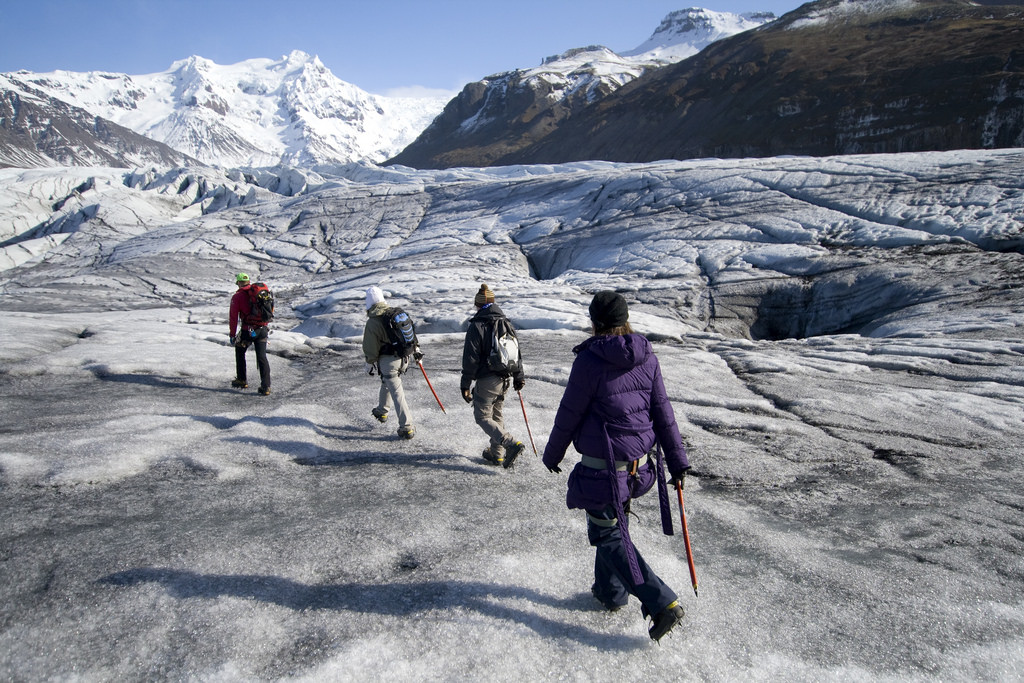 Photo Credit: https://www.flickr.com/photos/benhusmann/4620278410/
Glacier hikes are available mostly all year round. The reason we missed it was we did not think it would be fully booked. We went across the country in 15 days and were stopping at each spot only for a day or two. Since, the spots available for glacier hikes were three days away, we had to let go of our plan to hike across the glacier. Here are a few tours you can pre-book. We recommend booking 4 days to a week in advance to avoid disappointment.
Blue Ice Tour from Arctic Adventures is a moderate level glacier hike. It starts from 11:30 AM at Sólheimajökull Parking Lot. Tour highlights include Sólheimajökull glacier and Skógafoss waterfall. It costs 19,990 ISK per person and takes approximately 4 hours.
Glacier Hike in Skaftafell by Extreme Iceland is a shorter and less expensive version. It takes 2-3 hours and costs 9,990 ISK per person. This tour departs from the gas station next to Hotel Skaftafell (Freysnes). The 10:00 o'clock departure is available all year. The 13:00 o'clock (01:00 pm) departure is available from April – October.
Not exhilarating enough for you? The Glacier Xtreme – Ice Climbing from Skaftafell from Glacier Guides is the one you need to check out. This trip can be as extreme as you would like. All your bravado just ran away after seeing the massive glacier? No problem. The tour is restricted to 5 people at maximum, so personal attention is guaranteed. No previous ice-climbing experience is required. It costs 24,990 ISK per person and takes 7 hours. It is available from May 15th – October 31st. Since the climb is not very easy, the minimum age for this tour is 15.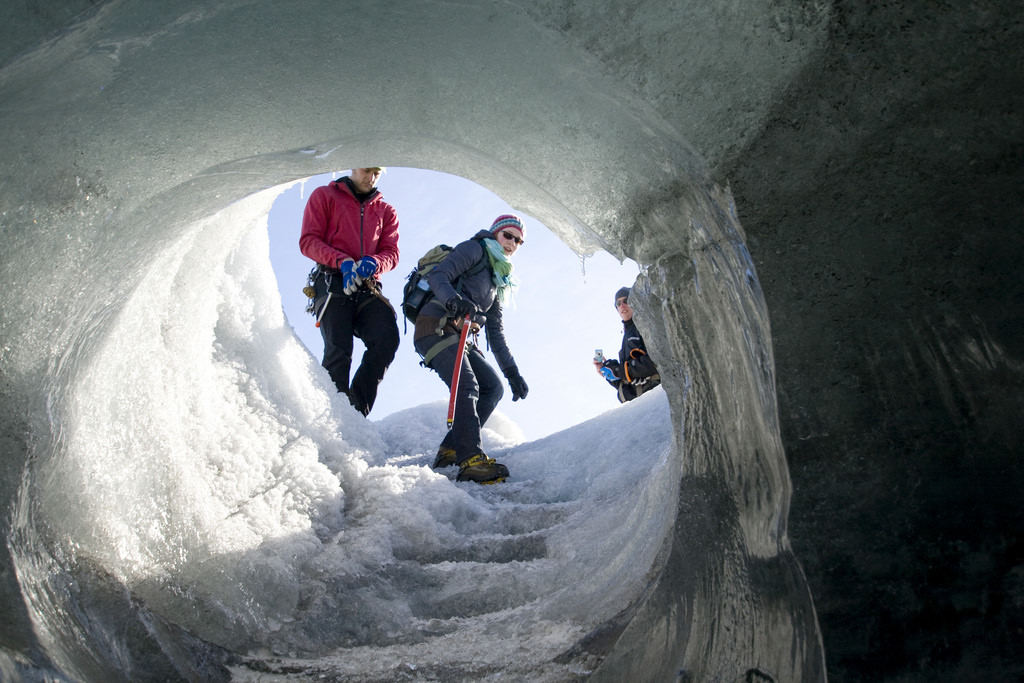 Photo Credit: https://www.flickr.com/photos/benhusmann/4620274876/
Other Tours and Tips for pre-booking
If you want to go for a popular tour like the Golden circle, you can make do with not pre-booking. More often than not, they have empty seats. They start off in the morning, so you can either book online the day before. Northern light tours are at night, so you can book them on the day latest by afternoon. Do keep in mind that there is no guarantee that you will see them. Check the Aurora forecast here and the Icelandic weather here before planning a trip. Icelandic weather is very fickle and can change at a drop of a hat. Other activities include Whale Watching, Glacial Snowmobiling and Eruption flights which again are dependant on the weather.
[bctt tweet="Need a cheat sheet for the activities that you need to prebook in Iceland? Don't miss out! " username="SiddharthShruti"]
Photo Credit for featured image – Sergejf
Have you been to Iceland yet? What did you miss out on? What would you like to see again? Let us know in the comments below.
Like it. Pin it for later