Thank you Josh and Sophie for writing this guest post. More about them at the bottom of the post.
Travelling to the United States of America can be challenging. The whole process can be very time consuming, from organising flights, locations, accommodations, VISA's etc. At least now, for many the VISA can be taken away from that list, as it can be replaced with the ESTA.
If you're planning on visiting the United States for a holiday, business reasons or you have a connecting flight that involves the US, you no longer have to apply for a VISA, so long as you are from one of the 38 nations that qualify for the ESTA programme.
The ESTA application is completed online, which takes around 10 minutes from start to finish. Once completed, you should receive a status update within minutes with one of the following messages: –
* 'Application approved' means that you can travel to the US.
* 'Application pending' means that you will have to provide more information.
* 'Application rejected' means that you will have to apply for a conventional VISA.
** Applications can take up to 72 hours to be accepted, although this is rare.
Why is ESTA a revolution?
Typically, VISA's are not valid for very long. Thus, meaning renewal can be expensive and time-consuming. The ESTA is valid for two years and as previously mentioned, takes minutes to be completed via an online application. Therefore, saving a lot of time and effort. Not to mention, the ESTA is considerably cheaper than a traditional VISA.
Under this programme, you may travel to the US as often as you like, as long as you do not stay within the country for more than 90 days per visit.

Important information
Even if your ESTA is granted, this does not guarantee that you will be accepted into the country. Airport officials ultimately have the final say on who will be allowed into the country.
You may be asked to provide evidence that you have sufficient funds for your whole duration in the United States.
If your ESTA is rejected, you will need to apply for a conventional visa.
The US implemented changes to the Visa Waiver Programme in January 2016. These changes are as followed: Any citizen holding a dual nationality with the following countries: Iran, Iraq, Sudan and Syria and one of the 38 countries eligible for the ESTA programme would now be deemed ineligible.
Furthermore, any persons that have travelled to Libya, Iraq, Iran, Somalia, Sudan, Syria or Yemen on or after 1st of March 2011, are now also ineligible to travel to or be admitted to the United States with the ESTA programme.
You can find out more about the ESTA programme here
Like it, Pin it for later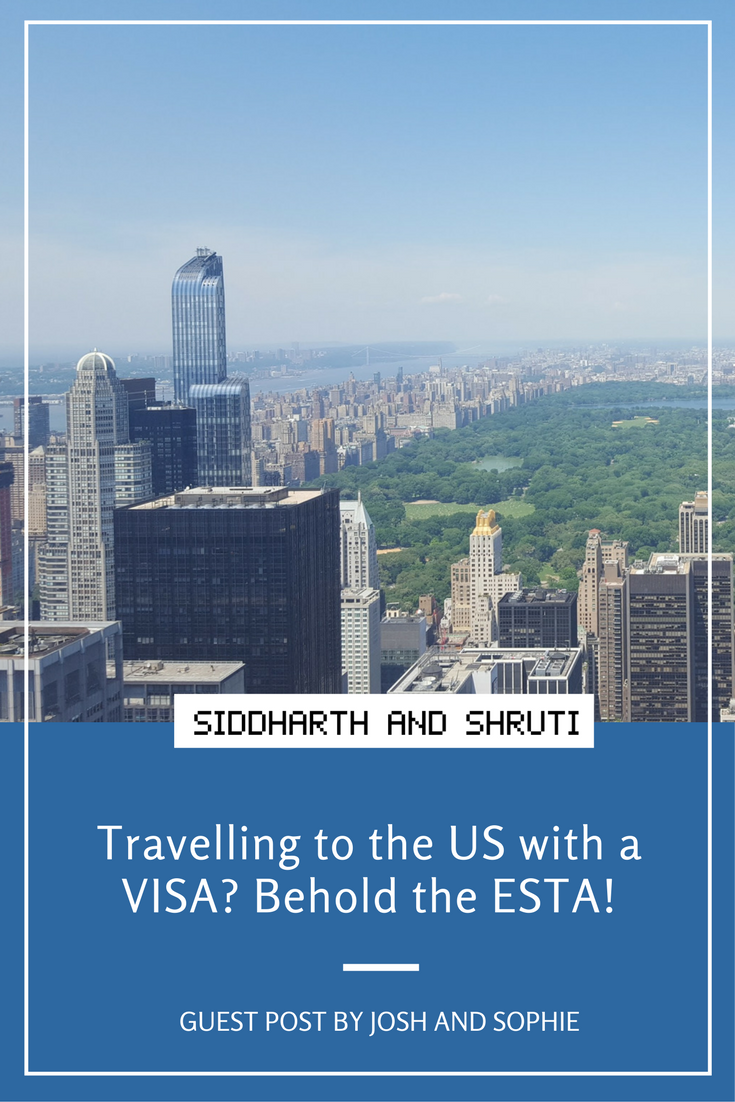 Josh and Sophie are students in Liverpool and have created this informative post to raise awareness about the ESTA programme. Josh personally benefitted from the ESTA programme, as it stopped him from being stranded in Mexico in summer 2016. Maybe it can help you too.