While most tourists choose to stay in Bentota or Galle in South Sri Lanka, we chose Ambalangoda; a quieter coastal town with a lesser known beach. It was a perfect first stop in our Sri Lanka itinerary. Along with relaxation and beach time, Amabalangoda has a fair bit of things to keep you entertained. Here's a list of things you must do in Ambalangoda.
[bctt tweet="Looking for things to do in Ambalangoda?" username="SiddharthShruti"]
Learn all about turtles at the Kosgoda Sea Turtle Conservation Project
Sri Lankan waters are well known for marine life and there are plenty of turtle hatcheries along the coast. Sadly some of these are mere entertainment for tourist. Some of them sell the turtles to restaurants for making turtle soup which is a delicacy. The Kosgoda Sea Turtle Conservation Project is not one of these. It is a genuine conservation project which was started by Dudley Perera in 1988. The main aim is to monitor local sea turtle activity and conserve the local nesting sites. Within the sanctuary, volunteers collect and rescue eggs which can hatch safely away from predators before being released into the sea. When we visited the sanctuary, we met with a volunteer who showed us around and introduced us to the green turtles, the hawksbill turtles, the loggerhead turtles and the olive ridley turtles. We learnt about their behaviour, their feeding habits and their hatching process. We definitely recommend visiting if you love animals. If you are from a SAARC country, they offer a discount on the ticket price.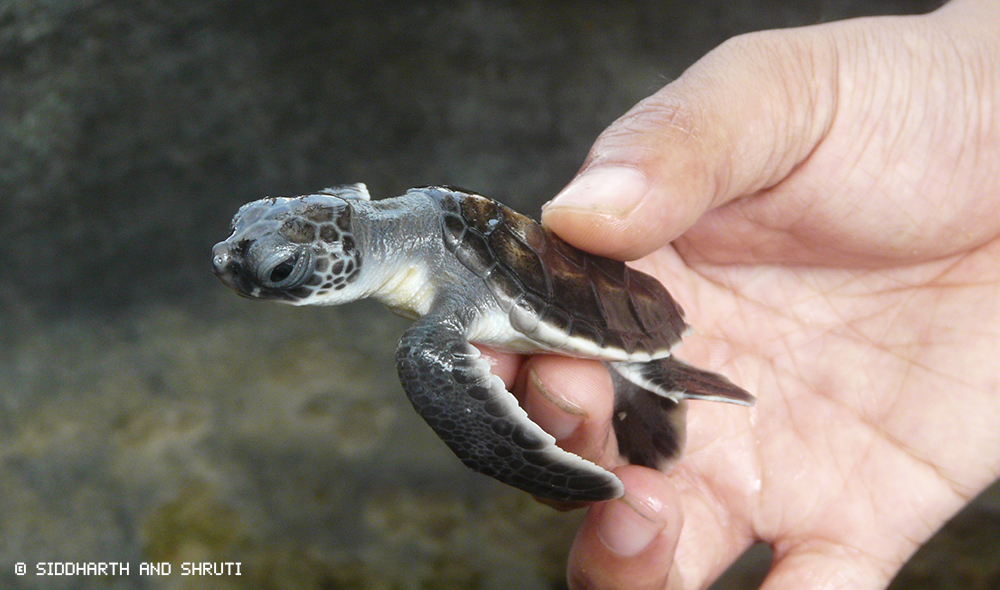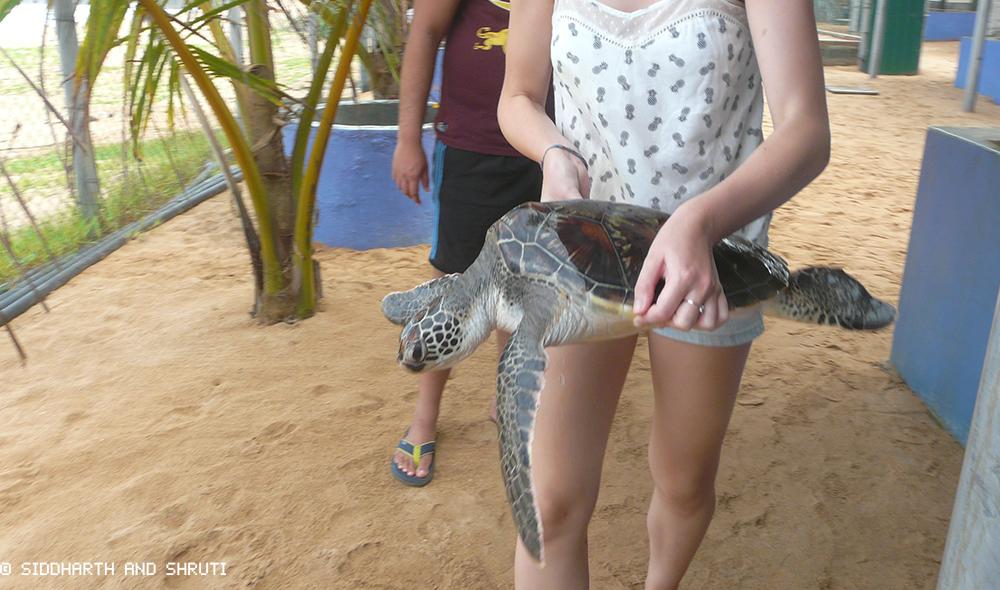 Take the Madu Ganga River Cruise
The Madu Ganga is a shallow river with marshlands and islands. This boat ride takes you through beautiful mangrove tunnels. Something we should mention is that this is a boat ride and NOT a cruise, though most operators choose to call it a cruise. The boat is very functional and has no cover. Make sure you carry sunglasses and a hat. To be very honest, if you have bene on a backwater ride in Kerala, this will not really seem too impressive. But for people experiencing it for the first time, it will be fun. Try and make it in the morning to avoid the harsh sun and spot some birds. The first boat stop is the Cinnamon Island where you can understand the process of cinnamon making and sip on a cup of hot cinnamon tea. The other stops are a fish farm where you can get a pedicure, and a buddhist temple.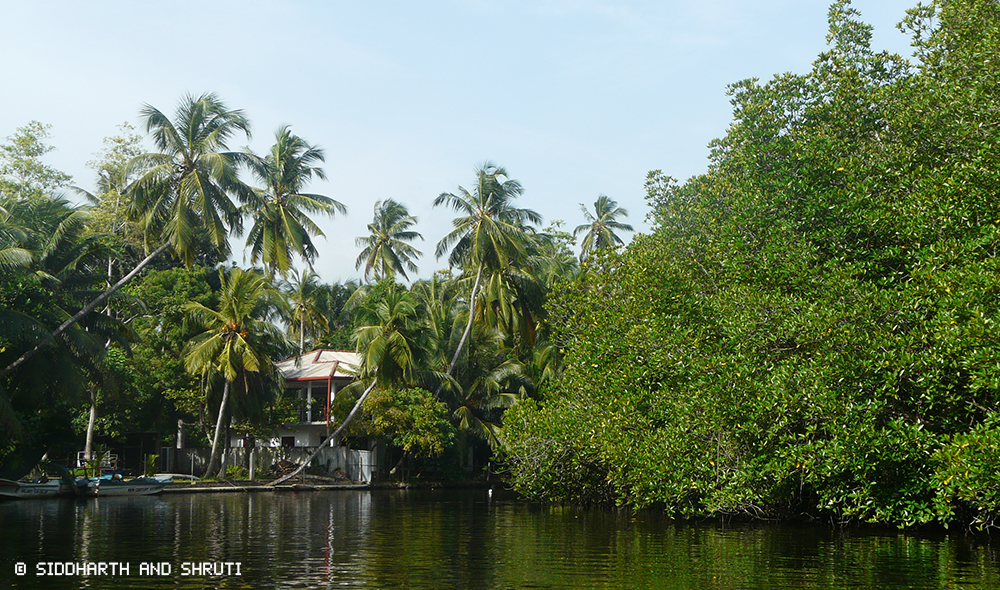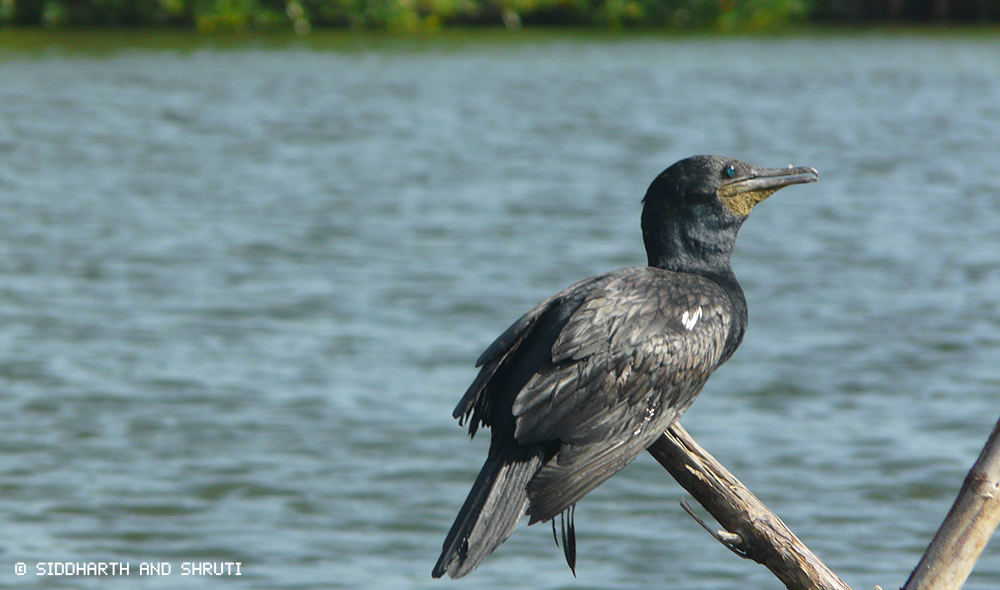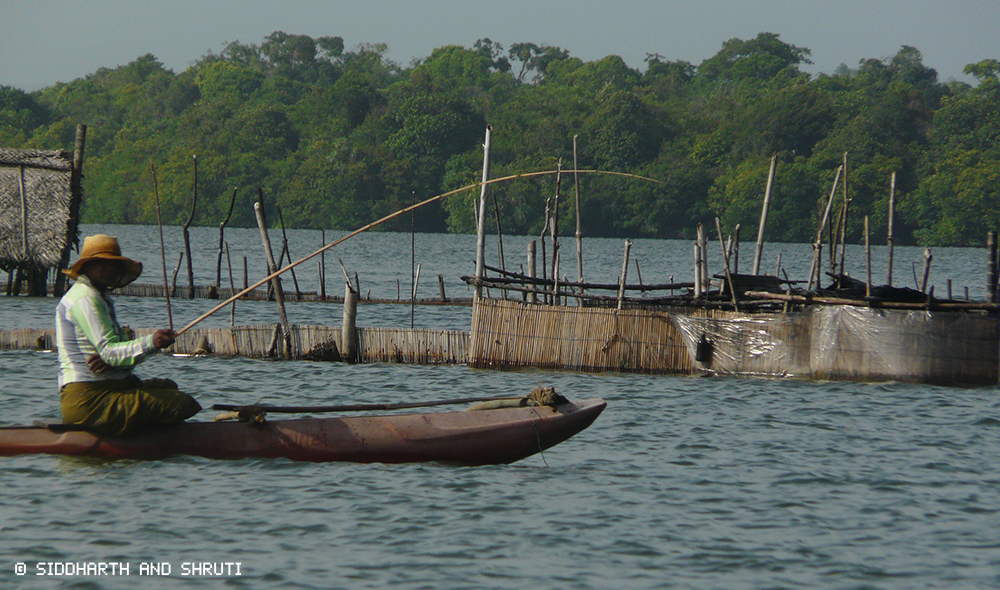 Visit Lunuganga Gardens by Geoffrey Bawa
This was our favourite place to visit in Ambalangoda. Quirky and beautiful, the Lunuganga gardens were designed by the architect Geoffrey Bawa. Bawa's story is as interesting as the garden itself. He was a lawyer, who later in life chose to be an architect. There are guided tours given by the staff who will take you through this huge property and explain the vision and architecture of Mr. Bawa. You can even opt to have lunch after the tour. This tropical modernist countryside home is definitely worth visiting.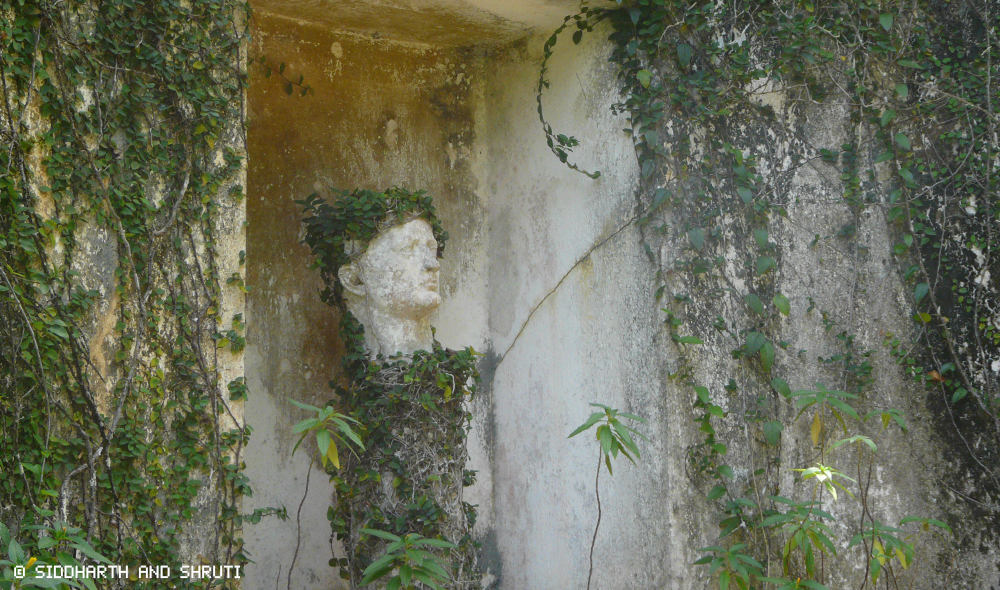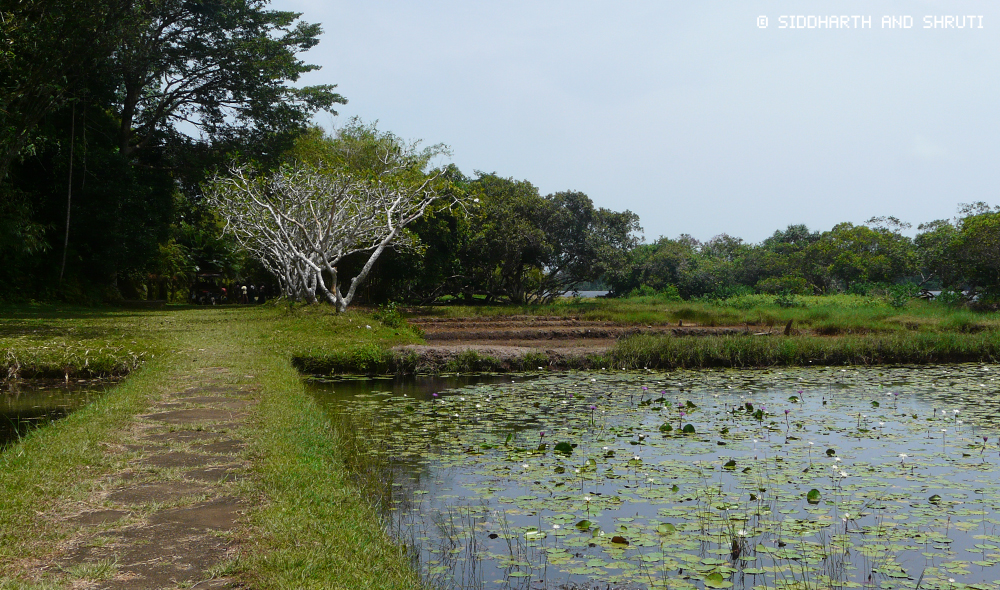 Chill on the Ambalangoda Beach
Ambalangoda beach is a beautiful white sand beach with rocks. This is perfect for an evening stroll to watch the sun set. The ocean can be pretty rough in July/ August and not recommended for swimming. The rest of the year is fine for water activities. Do not expect it to be as busy or full of activities as the other touristy beaches. But you can definitely expect some peace and quiet, or if you are extremely lucky, you might get the entire beach to yourself!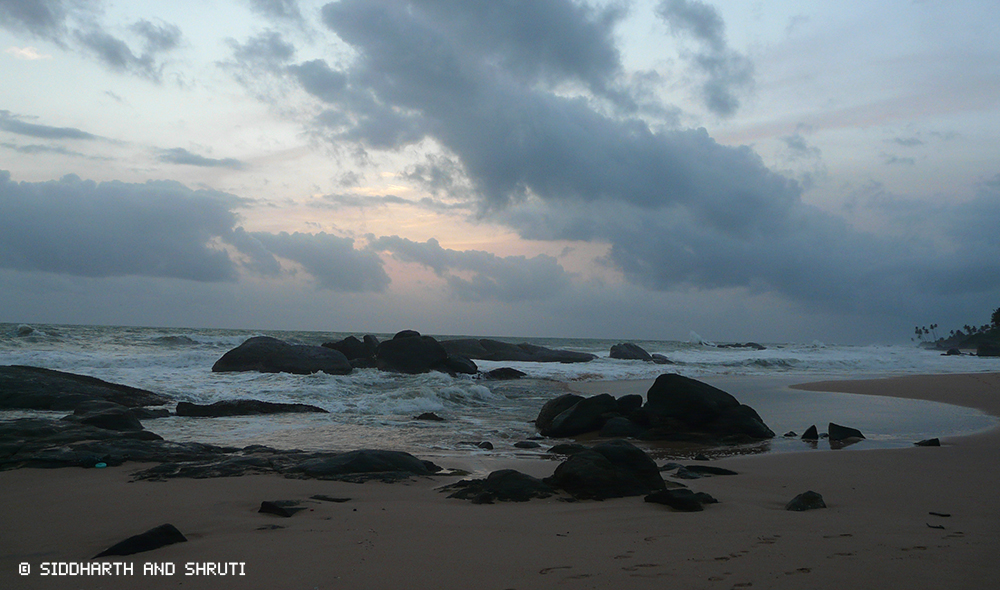 Soak the culture at the Ambalangoda Mask Museum
The Ambalangoda museum displays masks which were used in traditional plays and dances. The Kolam Maduwa performance was a ritual which was used to expel evil demons which people believed caused diseases. The museum houses hundreds of masks and the tools used to make them. This is a one of a kind museum which you will enjoy if you are a history lover like us.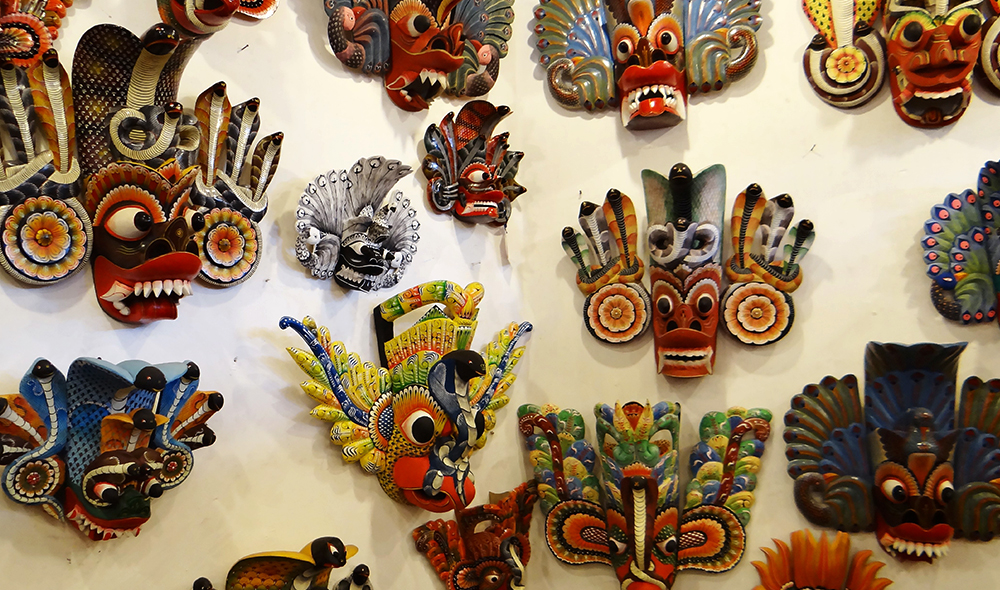 Snorkel at Hikkaduwa
Something we missed out on and would love to return to Sri Lanka to do is snorkelling. Hikkaduwa has turtles, colourful fishes and beautiful corals. If you are not into snorkelling and still want to enjoy the marine life, they have a glass bottomed boat. We would like to add a disclaimer here. Although famous for it's corals, Hikkaduwa was hit badly by the tsunami, which sadly left the reefs damaged. This was one of the reasons we ended up skipping Hikkaduwa. Apart from the reefs and the turtles, Hikkaduwa might pique your interest if you are a surfer. The best spot to surf in Sri Lanka is Arugam Bay, but that's all the way on the other side. If like us you are not going to go to the east coast, Hikkaduwa is a great alternative.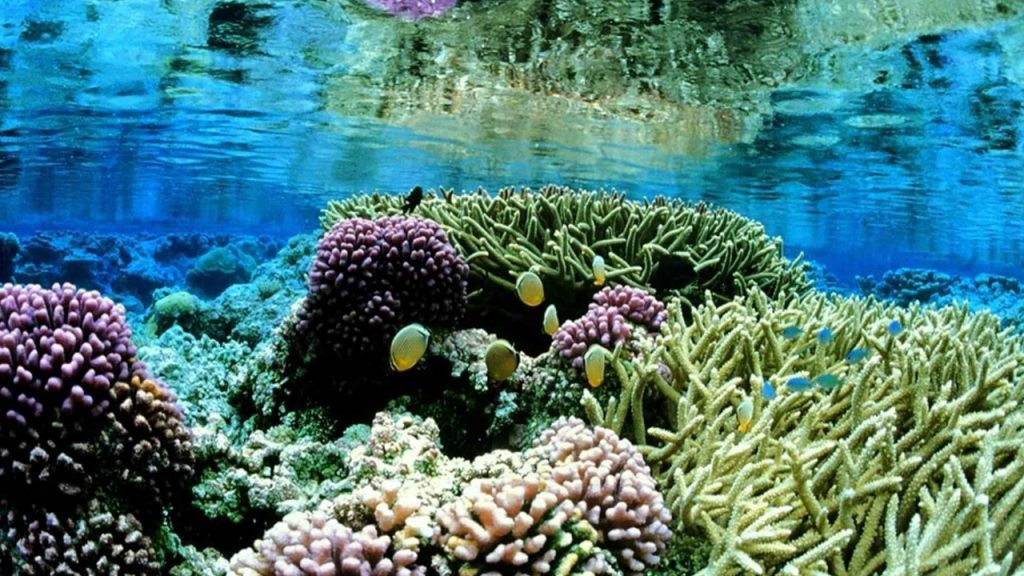 Photo Credit: Flickr
Looking for accommodation in Ambalangoda? We stayed at R Degrees a boutique luxury hotel. Read our review here.
Like it? Pin it for later