Night shots are always tricky. How do you capture that spectacular night sky without the shot being grainy or blurred? We asked our favourite bloggers to tell us about their favourite camera and some tips for that perfect shot. Keep reading for their secret sauce to some beautiful night shots.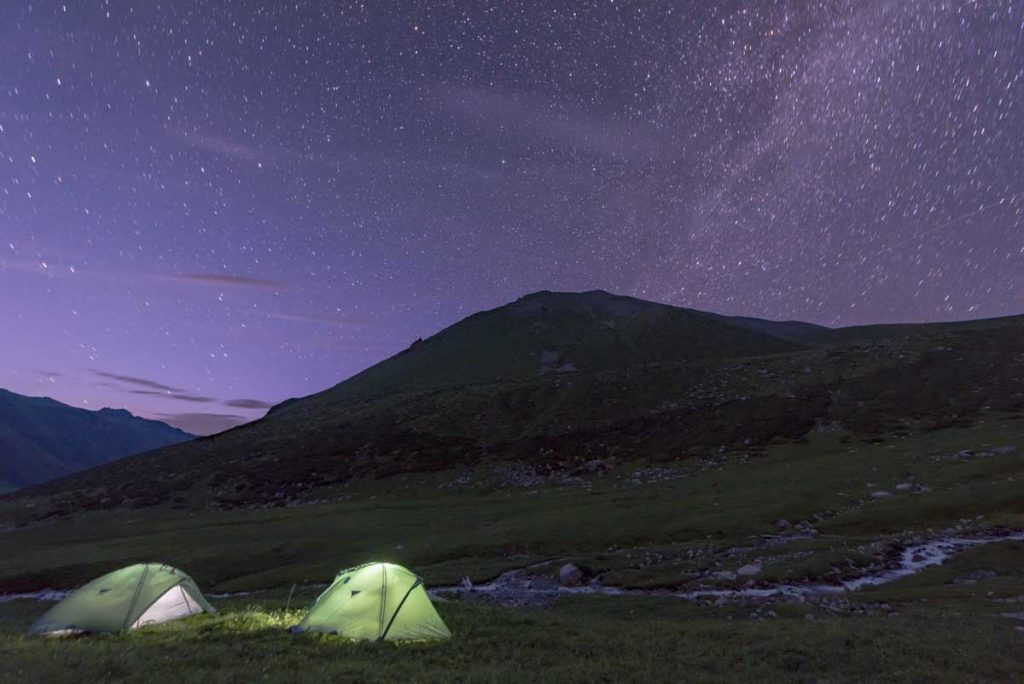 Last year, my husband and I bit the bullet and spent over €2000 to buy a Nikon D810. The camera impressed us immediately and we believe it gives its best with night shots. It's a full frame camera, and it gets up to 12800 ISO (expandable to 51200) – and the quality stays very high compared with our previous model (D700), with not so much noise. For example, this picture was taken recently during our 3-day hike in Kyrgyzstan. We used 800 ISO and a 30 second exposure, with wide aperture. We still use the D700, but the quality of the D810 is so much better, especially at night!
Follow The Crowded Planet on Facebook | Instagram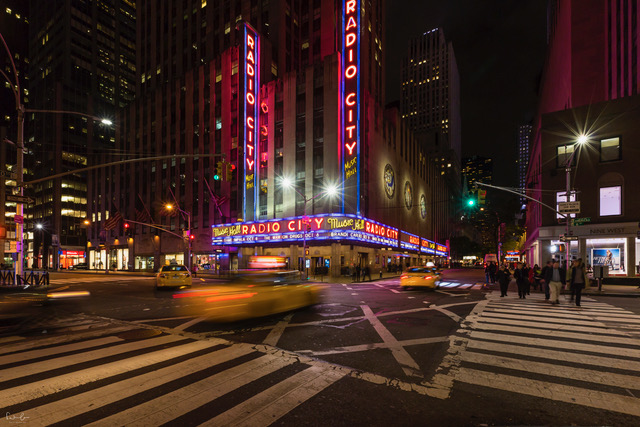 Canon's full frame 5D Mark III is a performer in all aspects. With its 22.3 megapixel sensor, 61-point AF system and an ISO range up to 25.600 this camera is ideal for professional photographers looking for flexibility, high quality images, a robust construction and top shooting speed. With its advanced HD movie shooting functions the Canon 5D Mark III is very popular for filmmakers and videographers. Even in low light the camera performs very well so that you can easily take handheld shots without using a tripod. The noise with a high ISO setting is very limited. The shot (© Nicola Lederer) at Radio Music Hall in New York City was taken at around midnight. I used the Canon EF 16-35mm f/2.8 II USM wide-angle lens.
Settings: ISO 500 | 16mm focal length | f/10 | ¼ sec. | tripod used
Follow Suitcase and Wanderlust on Facebook | Instagram
[bctt tweet="Here are the best cameras for night shots " username="SiddharthShruti"]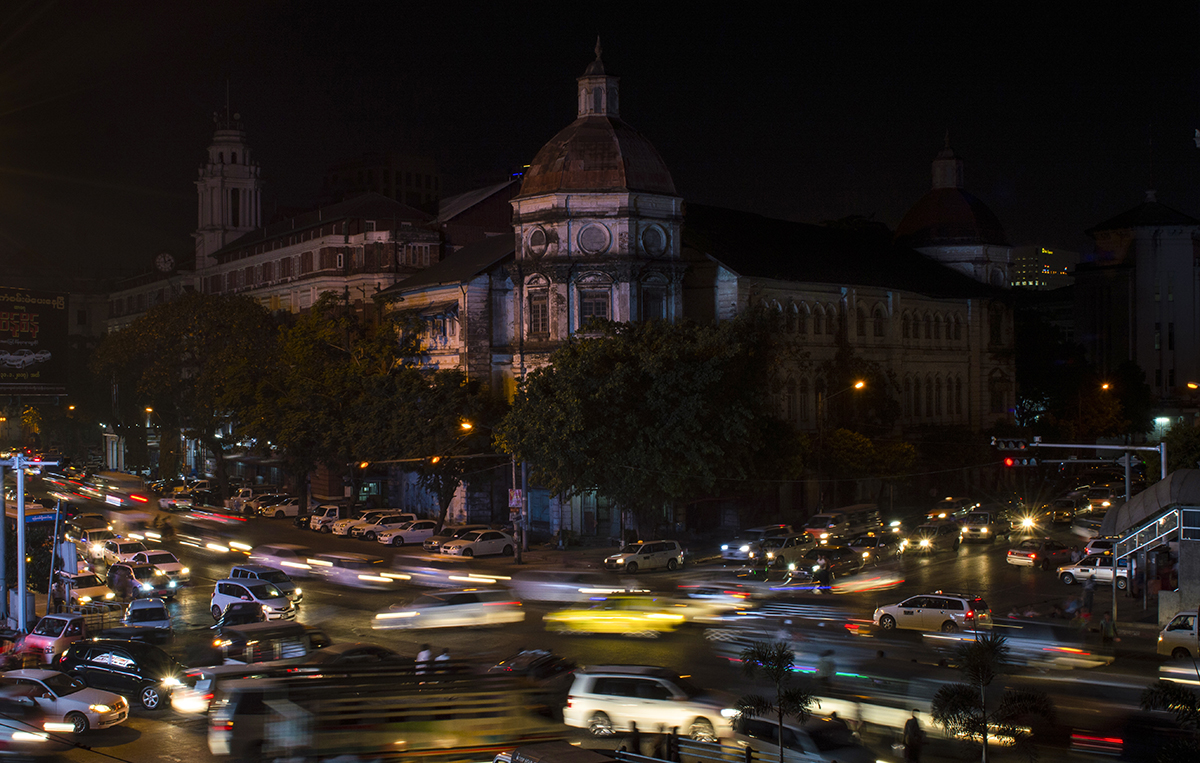 The Nikon D3200 was the first DSLR I ever brought and I am still using it three years later. With such an affordable price it is ideal for beginners and the robust body is perfect for travellers. I have taken it to three different continents while backpacking and it has never failed me. It performs great in low light situations and the kit lens has a vibration reduction feature. This is helpful when you don't have a tripod available and are shooting long exposure by hand, factors which are common when shooting at night. In my photo I actually did not have a tripod available as I had just returned from exploring Dala Township in Yangon, Myanmar. This photo was taken by balancing my camera on a shaky bridge and shooting at f/13, 0.80sec and at ISCO 200 with my 18-55mm kit lens set at 26mm.
Follow Backpackers Wanderlust on Facebook | Instagram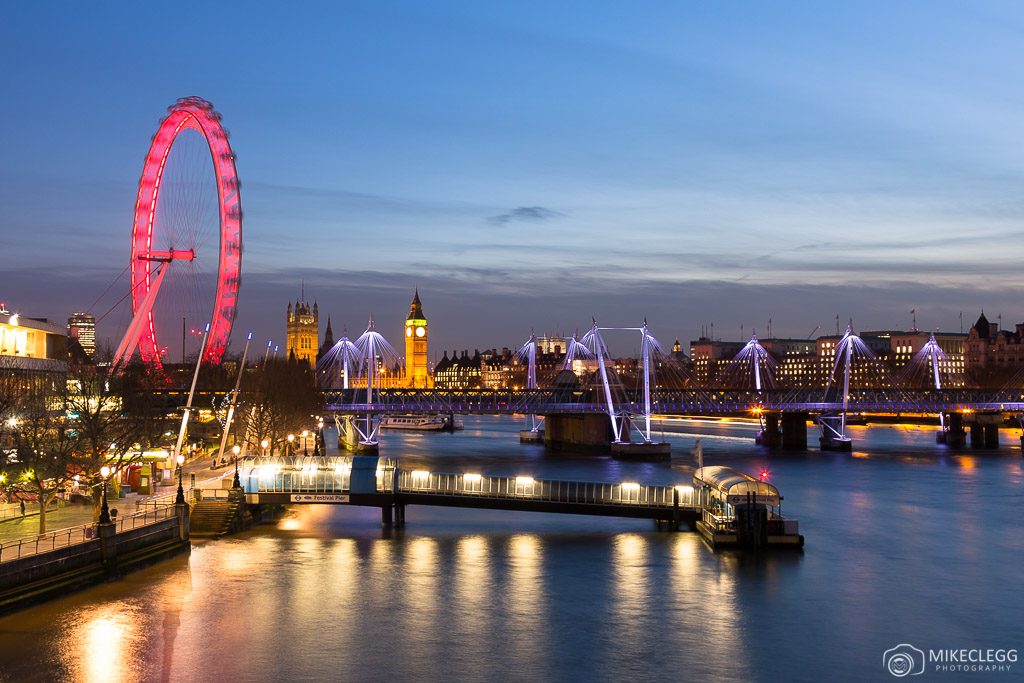 The Canon 6D is an exceptional camera for capturing night shots. Being a Full Frame DSLR camera you will find it packed with an extremely high quality sensor and all the features and settings you need to get the highest quality image.
One of the great features of the Canon 6D is that you can use "Live View" on the LCD screen to compose and get the exposure correct for the image before even taking the shot. You can then use a 2 or 10 second timer, or a remote release to start taking the image and avoid any hand shake (along with a tripod of course).
The image seen above was taken using the 6D and with an ISO of 100, F/8 aperture and 15 second exposure, along with a tripod and 2 second timer. As someone who uses this camera to take countless night photographs around the world I have found the results to be very impressive and rewarding.
Follow Travel and Destinations on Facebook | Instagram
Natasha & Cameron from

The World Pursuit

| Canon 80D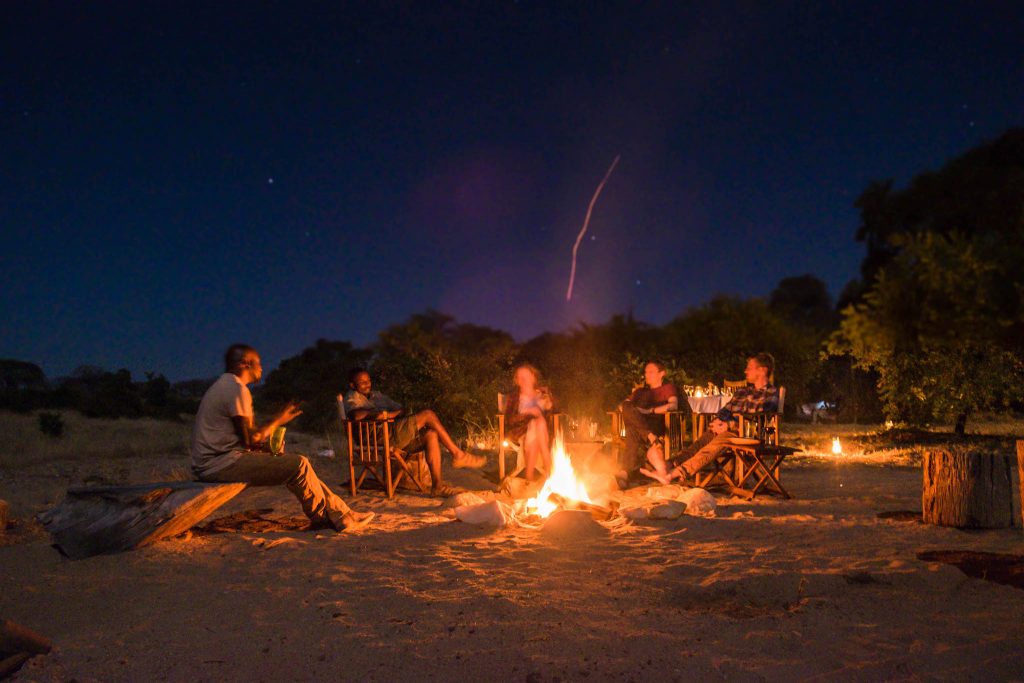 Canon 80D is one of my primary cameras so it's perfect for grabbing nighttime photos. When it comes to shooting photos at night it's all about knowing how to shoot for the conditions. Full frame cameras may offer the best image, but most consumers do not carry the professional range of cameras. It's an exceptional travel camera and we couldn't imagine shooting any type of photography or video without it. To top it all off it's a weatherproof camera with a solid build quality so I don't have to worry about it when I'm on top of a mountain, unlike most Sony cameras.
Follow The World Pursuit on Twitter | Instagram
What's your secret for that perfect night shot? We would love to know! Comment below.
Like it? Pin it for later?