When we entered Colombo, the first thing our driver told us to expect was traffic. Coming from Mumbai, one of the busiest cities in the world, we were not strangers to traffic. If you come from a smaller city or town, you might feel differently. We had two options – we could either stay on the outskirts of Colombo and avoid the rush of people or be in the center of it and soak it all in. Let us tell you, we were incredibly lucky! Not just was Ceilão Villas close to the Colombo center but also tucked away in a quiet lane. So unusual and pleasantly surprising to find such a quiet place in the middle of Colombo's business district. Right from the moment we entered, we were impressed! It's so convenient for people like us who want to explore Colombo's nightlife and culture and yet have their own space.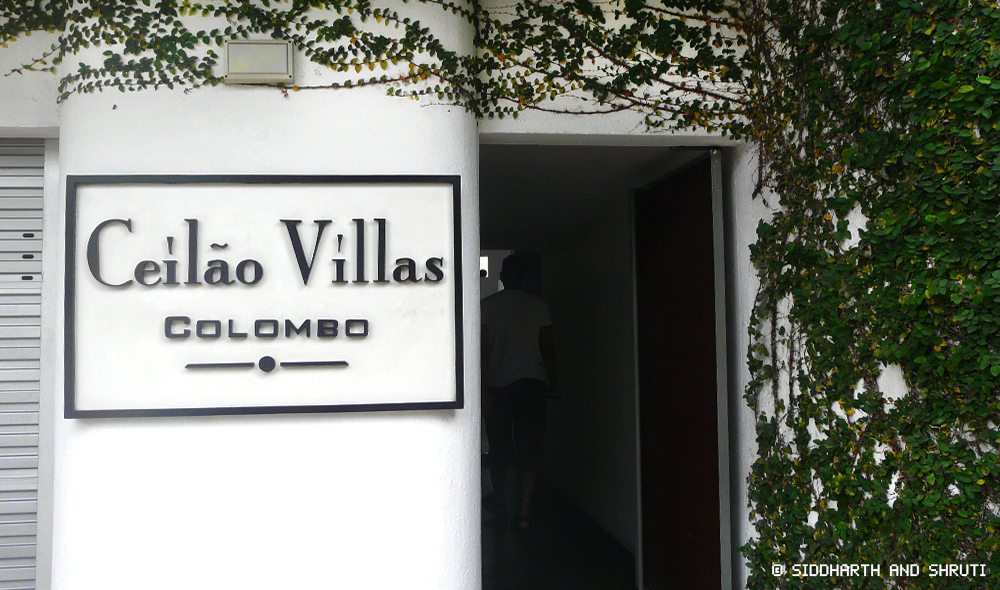 The outer wall is filled with green plants, that just have such a refreshing presence. The interiors are painted a calming white with a dash of purple here and there.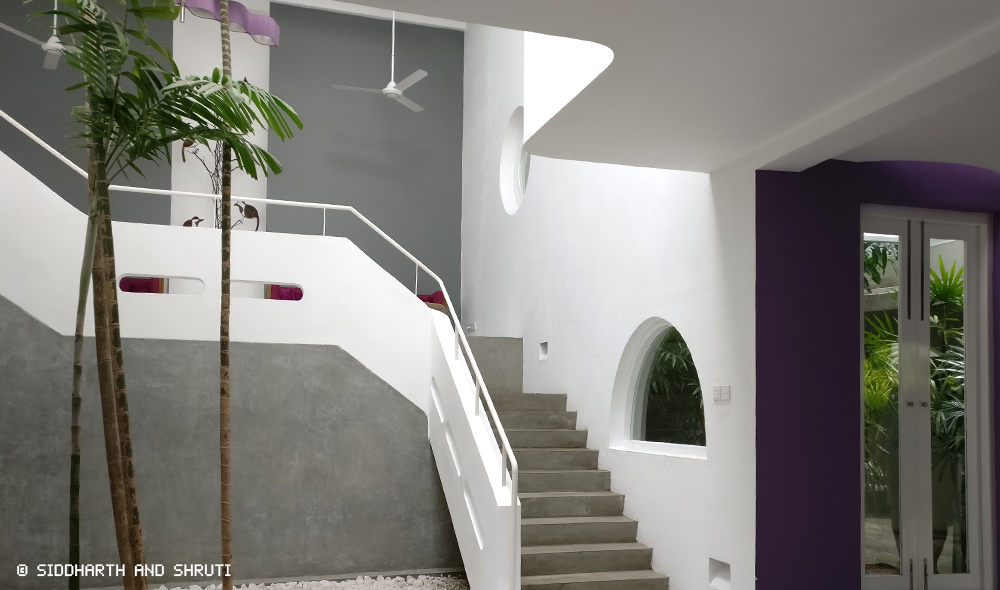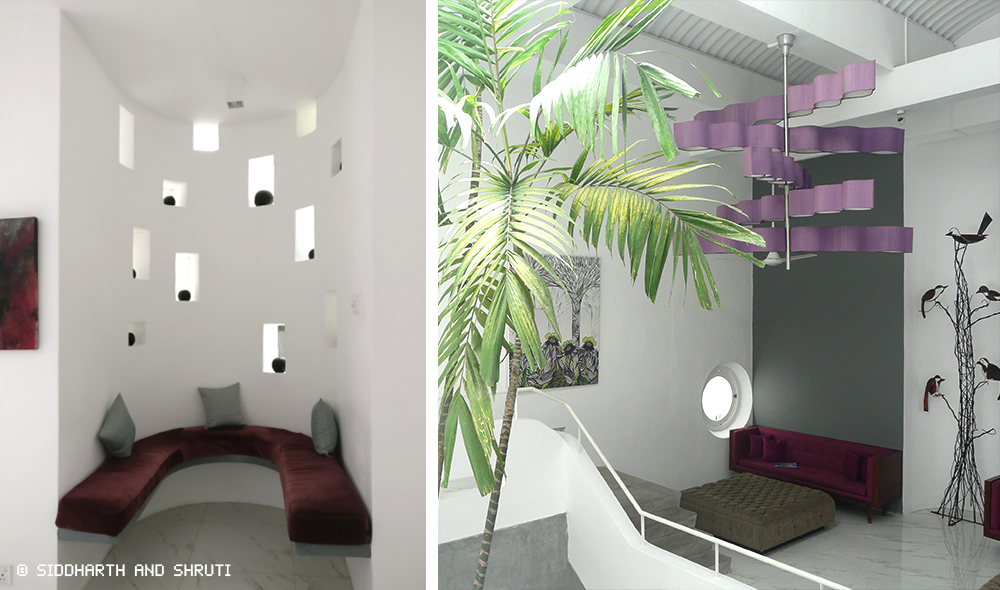 Rooms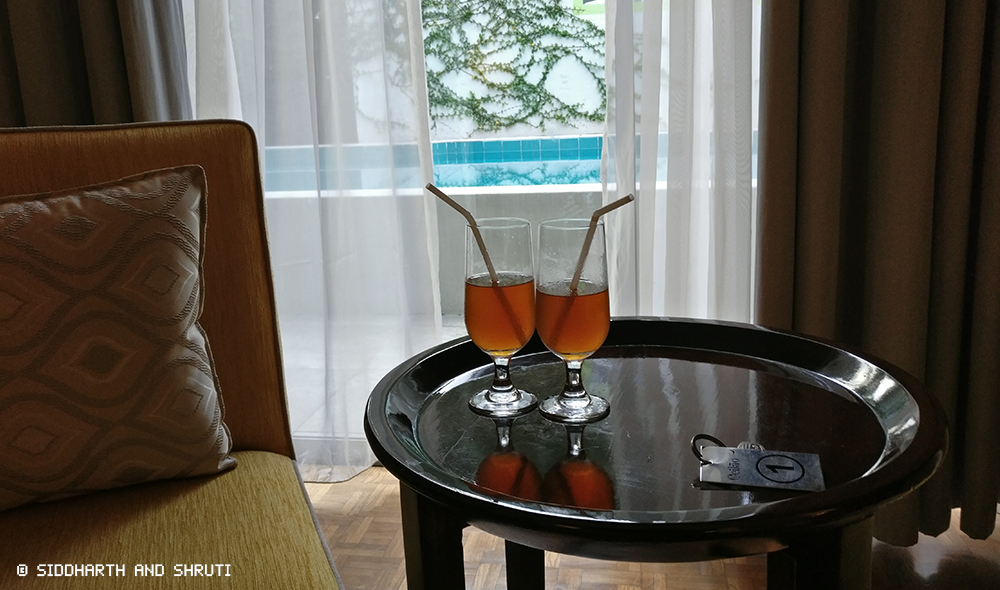 We stayed at one of the ground floor rooms that opened up to the swimming pool! Really! (As you can see, that's room no. 1. in case you want to stay there as well)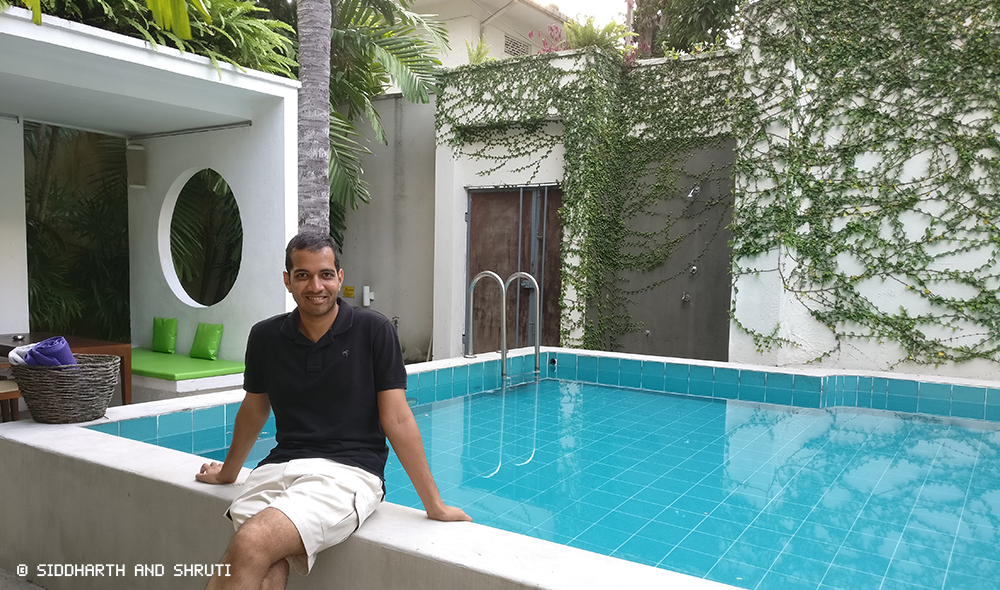 And there are two levels of swimming pools; the one with the upper level features a Jacuzzi and sun beds.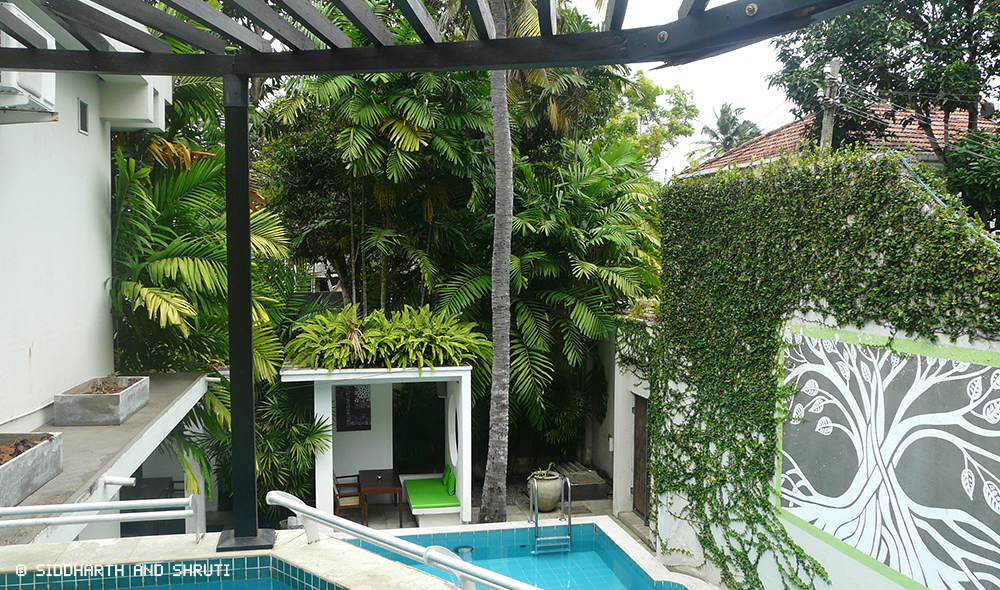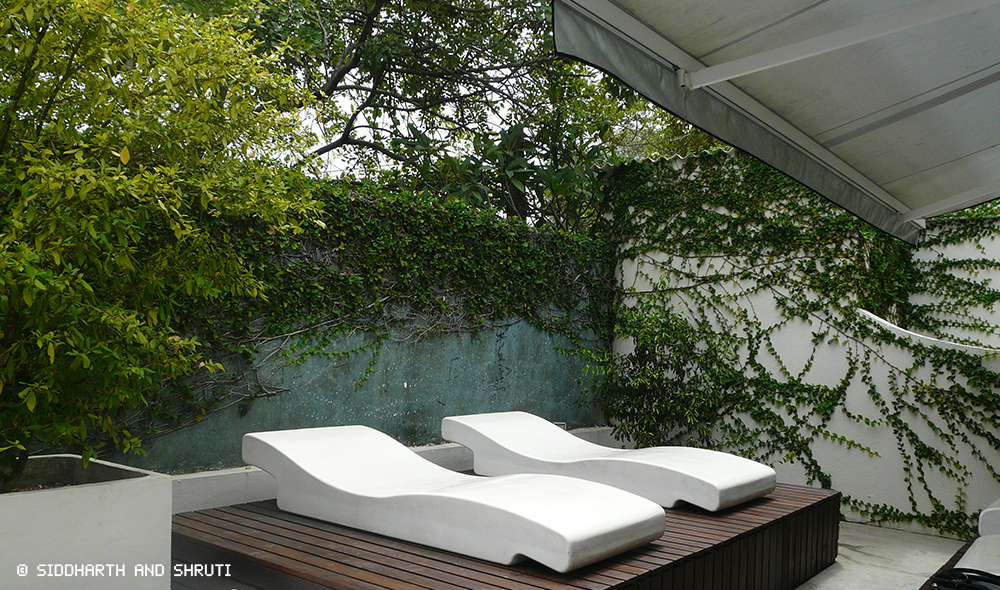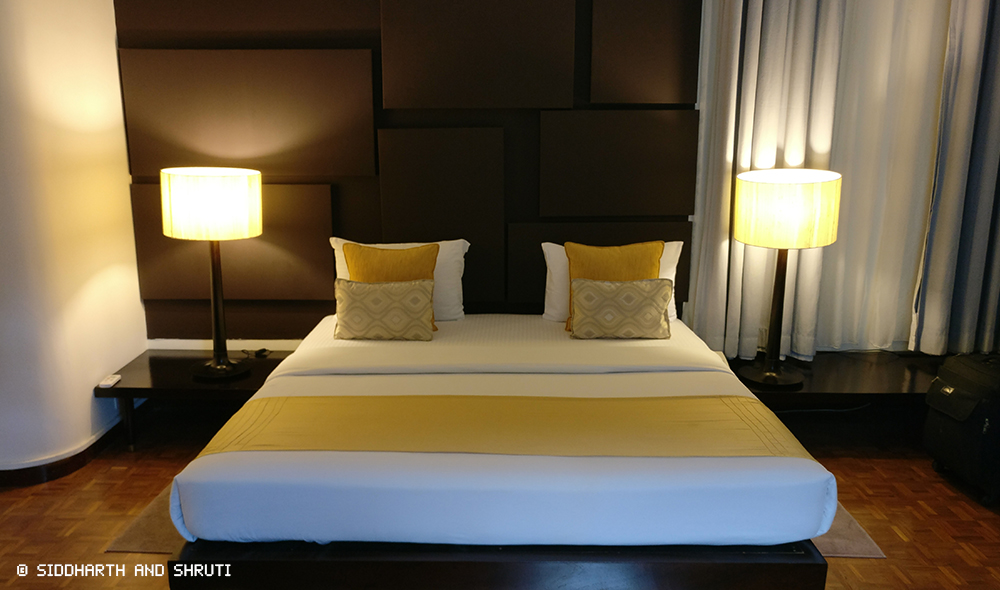 The rooms are contemporary and comfortable with all the amenities expected of a modern resort. There's tons of storage space, if you are not the type to live out of a bag. We loved this cool mirror on the wall which gave the room a pop of colour.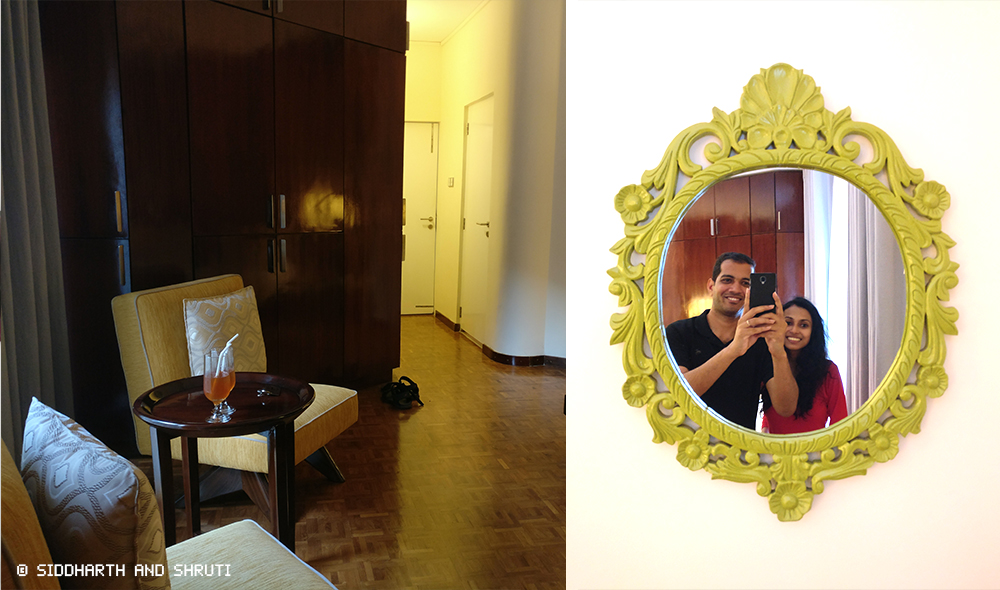 You can book Ceilão Villas, Colombo on Agoda
Breakfast
Breakfast is the most important meal of the day. And it did not disappoint. We had a fabulous continental breakfast at one of the tables overlooking the pool. The entire vibe is really chilled out like a resort. You don't feel like you are in a city and have to rush.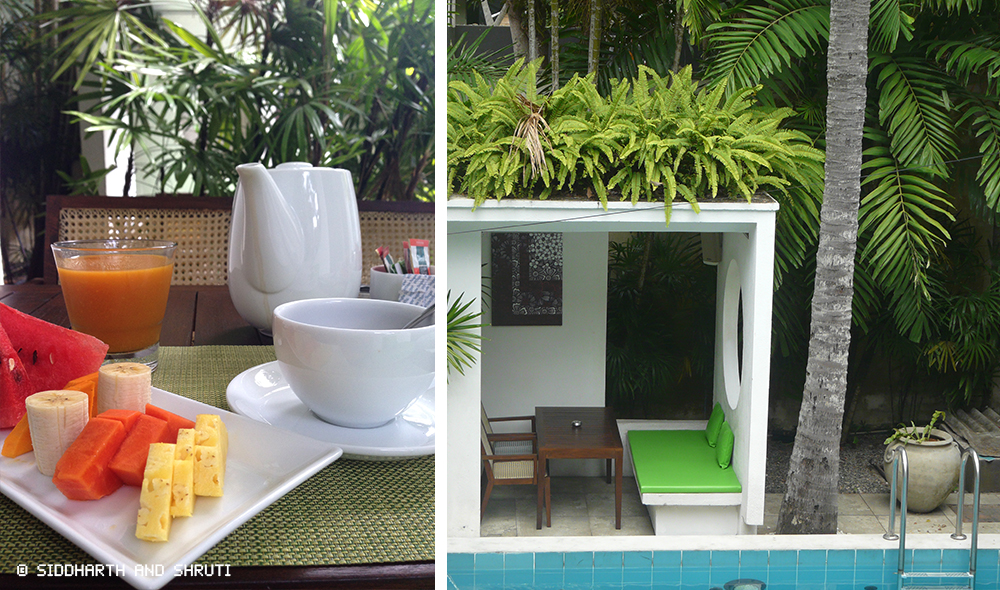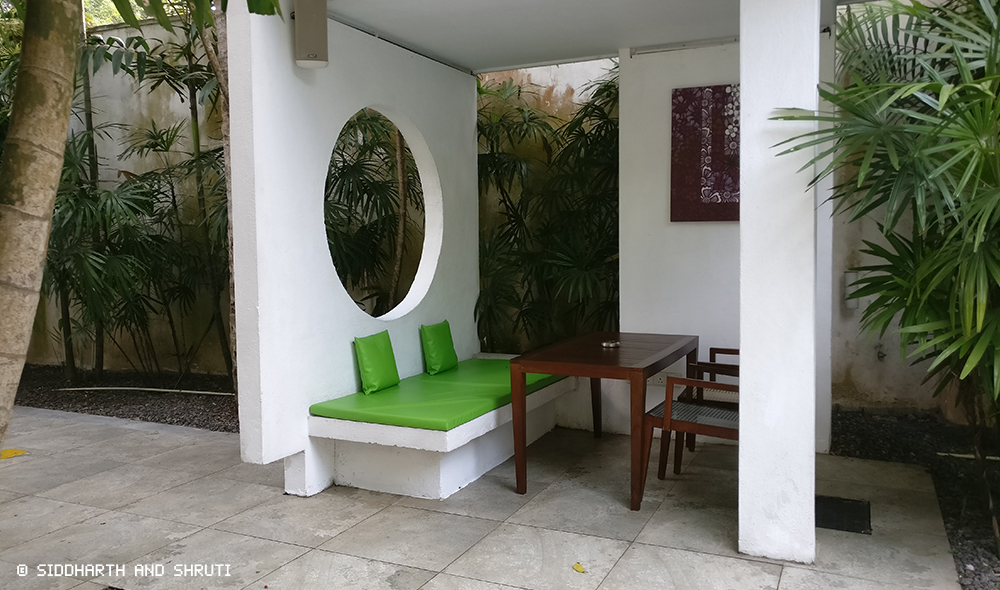 If you don't want to step out into Colombo, we recommend the reading corner on the upper floor. It is great to curl up with a book and some tea. And then spend some time at the pool of course!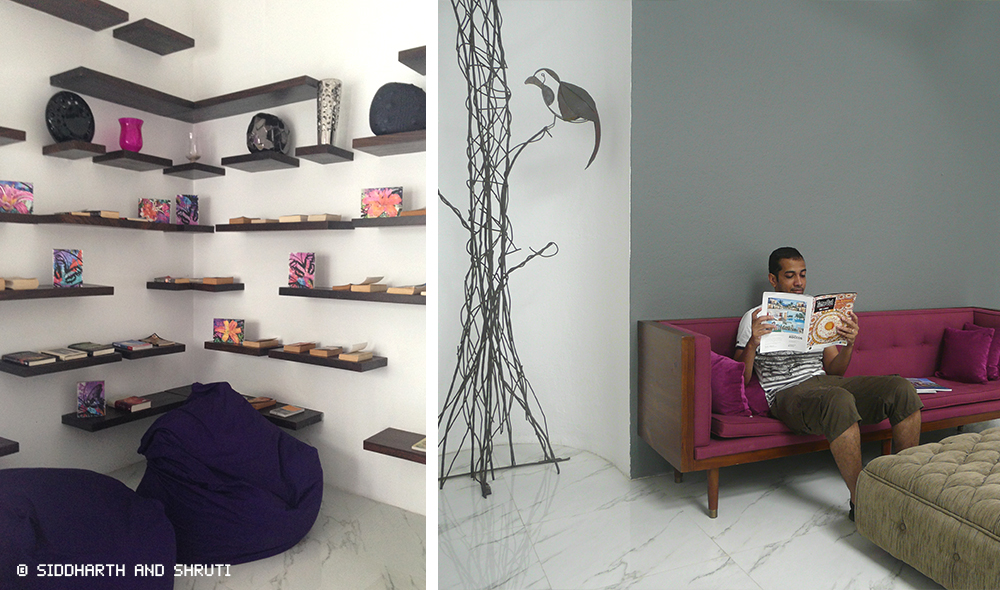 The staff is really lovely and helpful. We had to meet our friend Deekshya and they were happy to store our luggage at the reception after our check out which we picked up after lunch.
If we come back to Colombo, we will surely stay at Ceilão Villas again! Colombo was the last part of our trip and this was the perfect goodbye.
Planning a trip to Sri Lanka? Don't forget to check out:
You can book Ceilão Villas, Colombo on Agoda
Like it? Pin it for later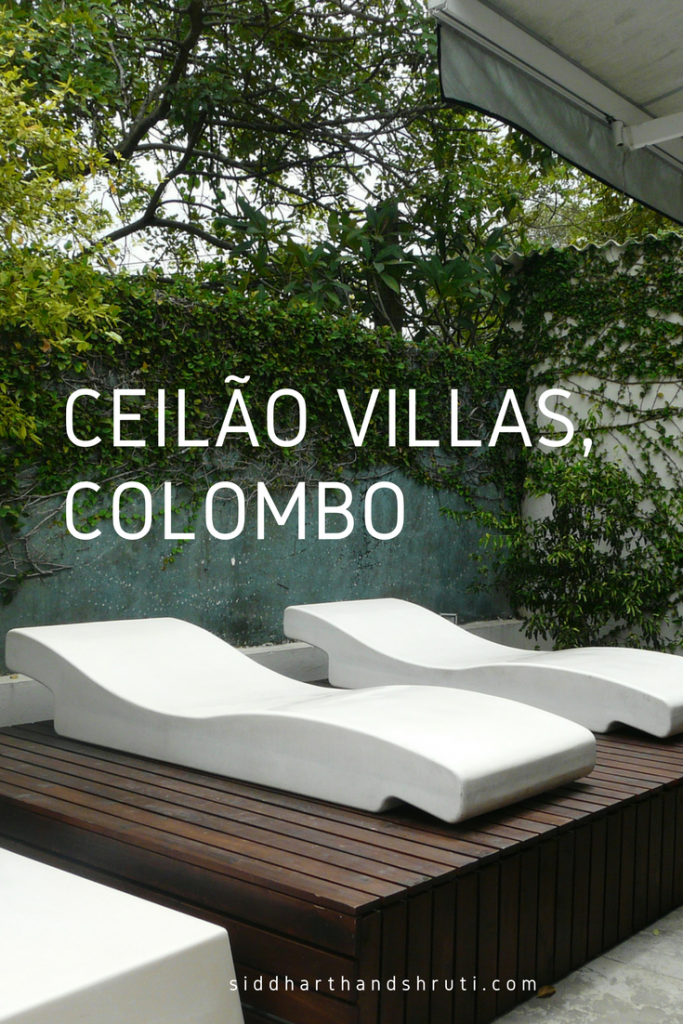 Thank you Ceilao Villas, Colombo for hosting us. All opinions as always are our own.