It's no secret that we love desserts. Siddharth can't resist chocolate and Shruti loves anything with sugar. When we heard about this dessert subscription box, we had to try it! 5 surprise goodies delivered straight to your home? Yes, please!
If you don't know what a subscription box is, it is a monthly box of goodies that is delivered that you can sample. This helps people in trying out new products in a curated way. In the last few years, beauty subscription boxes have become quite popular. The food industry is still catching up. This was the first time we tried our a dessert subscription box and we think it's a great idea!
We were super excited when the box was delivered. But we have to say we were not fans of the packaging. We became fans of what is inside though. So let's get on with the review. The September box contained: a Cupcake, Cookie Drops, Cake Pops and Oreo Pops, Nutella Brownie and Chocolates with a Sea Salt Center. The bakers for this box were Sarah Patke from Love and Flour and Priyanka and Sharanya from Cake Pop Rush.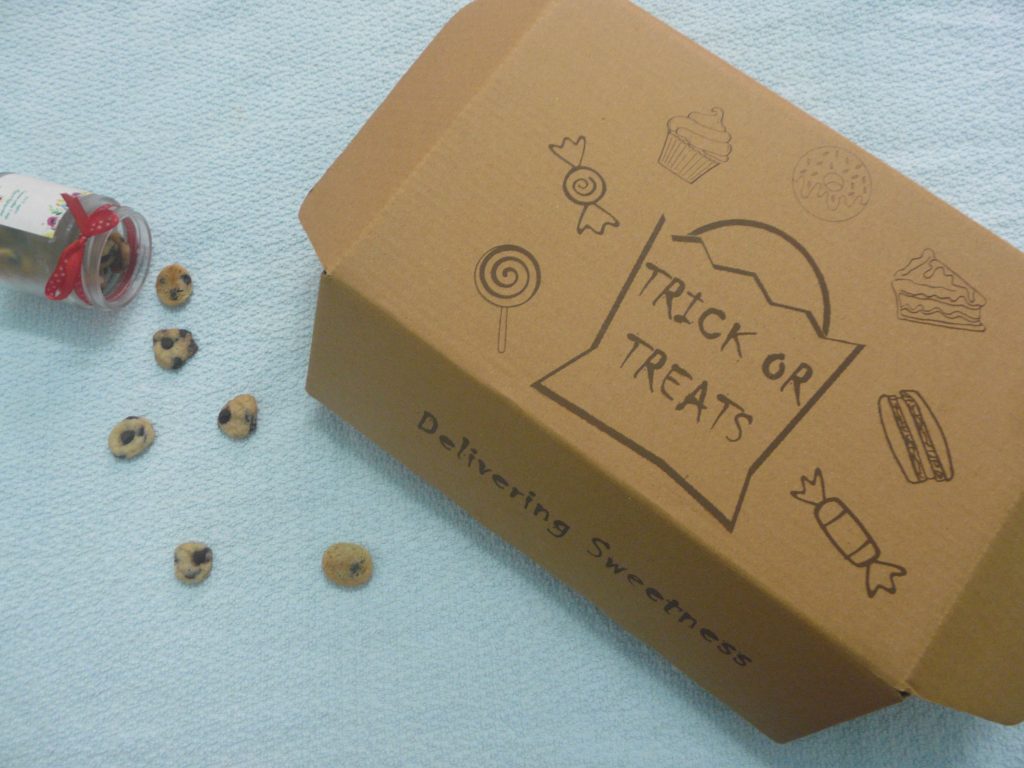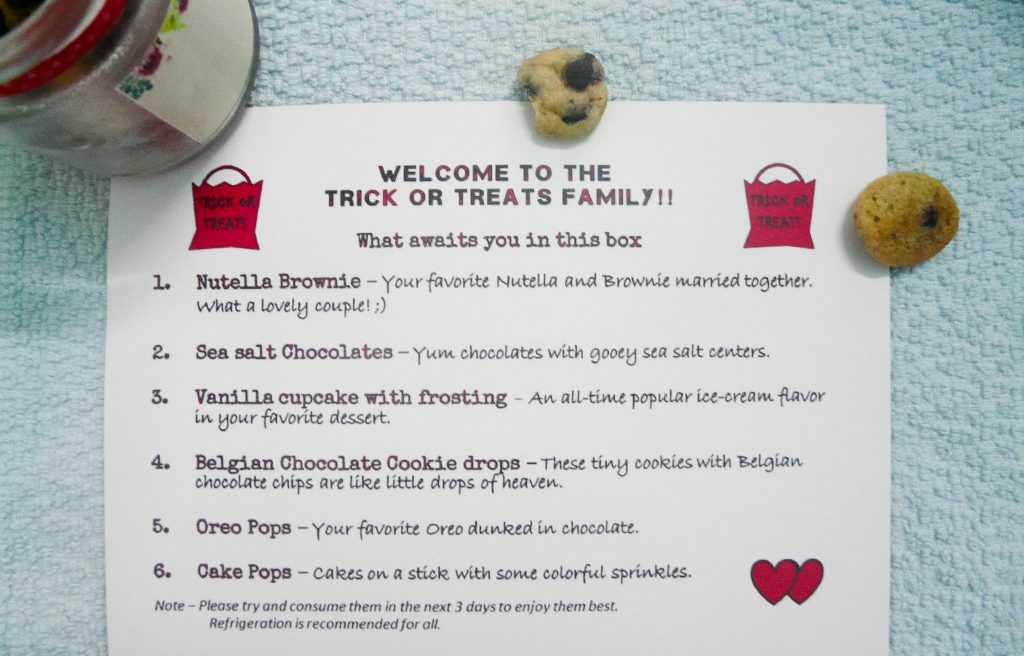 Shruti got a bit addicted to the cookie drops and ate most of it while rewatching Game of Thrones. Siddharth only got a couple to taste. The sea salt center chocolates were really amazing. The center was so gooey, the balance of the sea salt and chocolate was just perfect.
How cute are these cake pops? Can't even get over how adorable they look! They would be so great for a kids birthday party! We love anything with sprinkles on them! When we first saw the box, we thought the brownie and the cupcake would be our favourites. But the drops and the pops certainly made an impression. Never underestimate the underdog. And can you even go wrong with Oreos? Yum, yum and some more yum!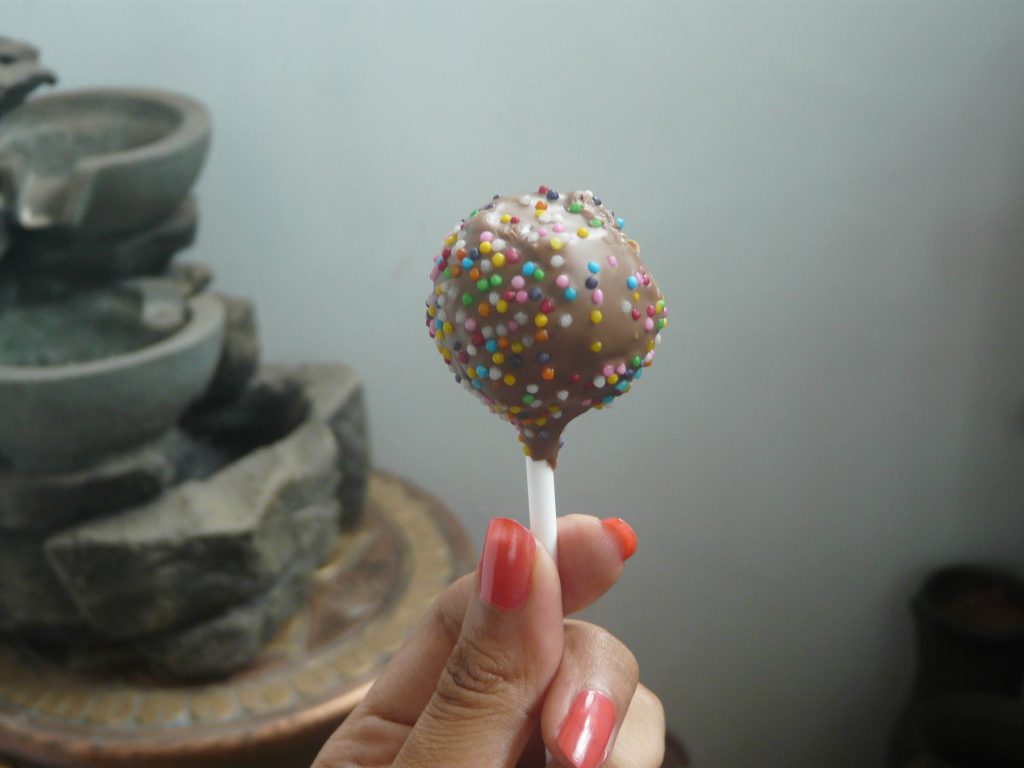 To conclude, if you are a fan of desserts and want to surprise your loved one or yourself, this is definitely the box for you! Looking for the perfect Diwali gift? Or Christmas? Or for no reason at all! (Who needs a festival, you can enjoy desserts without an excuse)
You can order your subscription box here for either one month or three or even six.