Are you not one of those people who makes a beeline for the nearest McDonalds or a Burger King? Do you like experiencing culture and mingling with locals? If you do, this post is definitely for you! (and you score a brownie point in our book, btw) Here's how you can eat like a local –
Familiarize

Mangosteen | Photo Credit: Angie | Flickr

When in Rome, do as Romans do! While travelling we make it a point to try out the local cuisines everywhere we go. Do a bit of background research; find out what the local dishes are. Can you really leave Indonesia without trying the Nasi goreng? or Poland without their famous Pierogi? Familiarise yourself by checking out the food by country.

Take a food tour


Food Tour | Photo Credit: Veronica Belmont | Flickr

A food tour is a great idea if you have a couple of hours to spare. Walk around (our favourite way to explore) and experience the place with a local guide. Keep in mind, that you definitely should go on an empty stomach and not count calories. Secret food tours organizes tours in Paris, London, Rome, Berlin, Barcelona and Madrid. Some other popular food tours to check out are the Prague food tour, Marrakech food tour, Reykjavik food tours, Italy food tours.

Local food markets and bakeries


Borough Market in London | Photo Credit: Tyler Tate | Flickr

Farmers markets or local bakeries are one of the simplest ways of sampling the local fare. Just walk into one with a friendly smile and ask the owner for what their speciality is. Chances are you will get a generous helping of history along with the yummy goodies.

Network via the internet
Don't know any locals? Don't fret. You can still dine with them via websites like Eat Away. Eataway is a website where cooks can invite guests from all over the world to eat with them at their homes. You can book it easily online and it is available in many cities over the world.
If you can't find the city or cuisine you want in Eataway, try your luck with Vizeat, Eatwith, Mealsharing or Voulevouzdinner.
5. Cooking lessons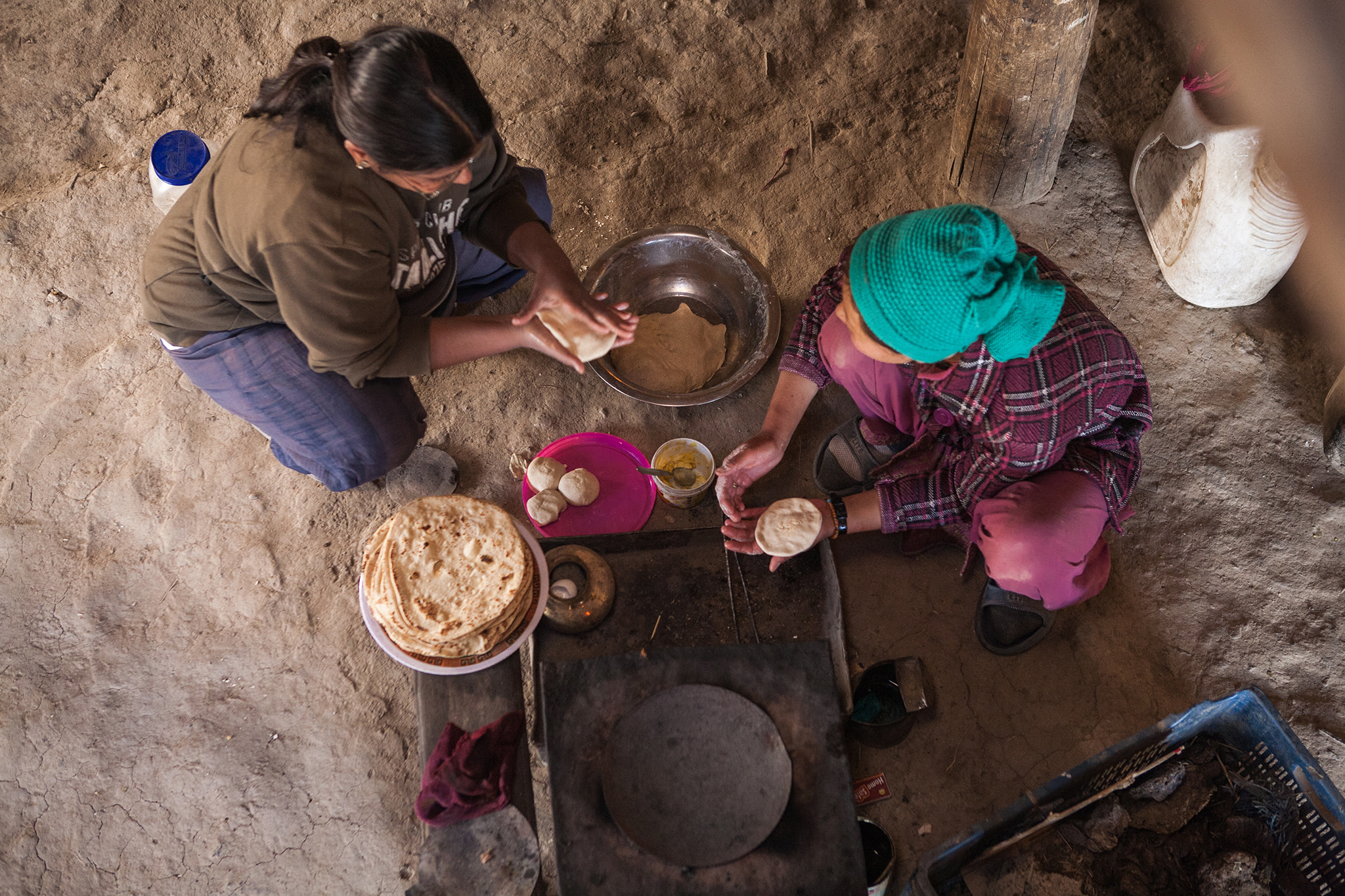 Cooking lessons in Sani, Zanskar, India | Photo Credit: Sandeep Chetan | Flickr
If you want to take it up a notch and learn how to cook like a local, take a cooking lesson or two with a local. This will give you a chance to understand the nuances of local spices, herbs and ingredients.
If you are in India, try out cooking classes in Goa, Kerala, Jaipur, Kolkata.
The international kitchen has one day cooking classes as well as cooking vacations in multiple cities in Italy, France, Spain and Portugal, Turkey, Greece.
Which is your favourite farmer's market? Have you ever taken a food tour?
We would love to know about your experience. Comment below.