As fish lovers, a trip to Iceland would have felt incomplete without trying the country's famous seafood. And it's safe to say that Iceland spoiled us. Of all the yummy Icelandic food that we tried including Skyr, Kleina, Geyser Bread, we loved their sea food. Every place we went to served absolutely fresh-off-the-dock seafood. The dishes themselves were lightly seasoned and cooked to perfection. One of the most memorable restaurants we visited was Humarhöfnin; a seafood joint in Höfn specialising in langoustines (white shellfish closely related to lobsters).
We had reached Höfn late in the evening after a 270 km drive from Vík. Tired from the day's activities, we checked into Nyibær Guesthouse where we were to spend the night and started figuring out options for dinner. The owner mentioned that there were a few good restaurants within walking distance and specifically recommended that we try the langoustines at Humarhöfnin.
Situated two buildings away from the harbour, the restaurant was lit up with soft yellow lights and had a warm & cozy atmosphere. We eagerly walked in having read up about Höfn's famous langoustines during our pre-trip research. We were escorted to our table where we ordered wine and started looking through the menu. The meal would cost us 7900 ISK per person; a bit pricey for budget travellers like us. We decided to take the plunge.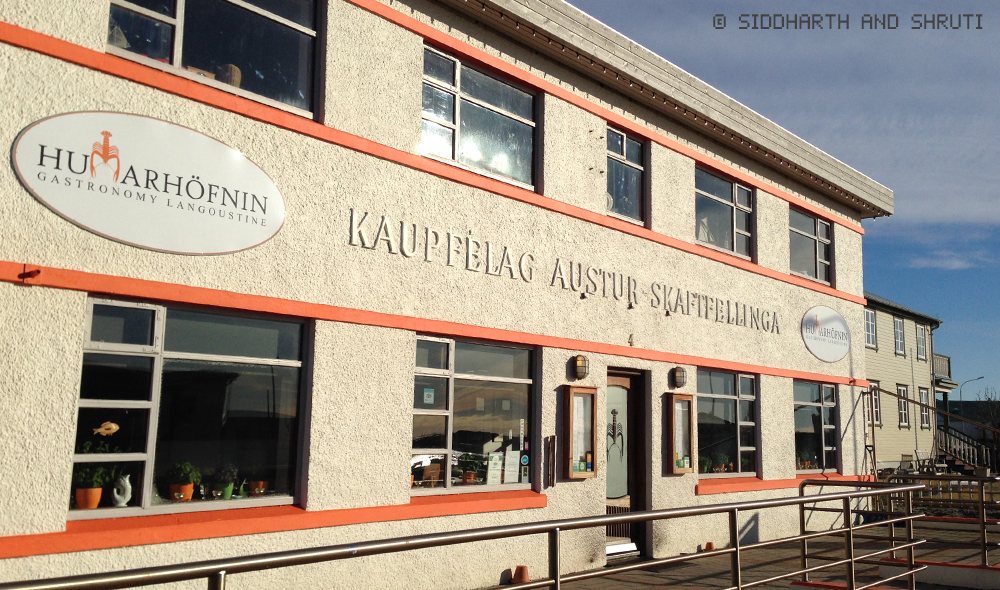 Humarhöfnin had rave reviews and so we had high expectations. And boy-oh-boy, this place did not disappoint! If you have the budget to splurge on one meal during your trip to
Iceland
, this is the place. The restaurant serves langoustines in two varieties; whole and just tails. The whole langoustine was for
7300 ISK
while the tails were
7900 ISK
. We went with the tails on our waiter's recommendation. We also decided to try the Arctic Char which cost us
4500 ISK
.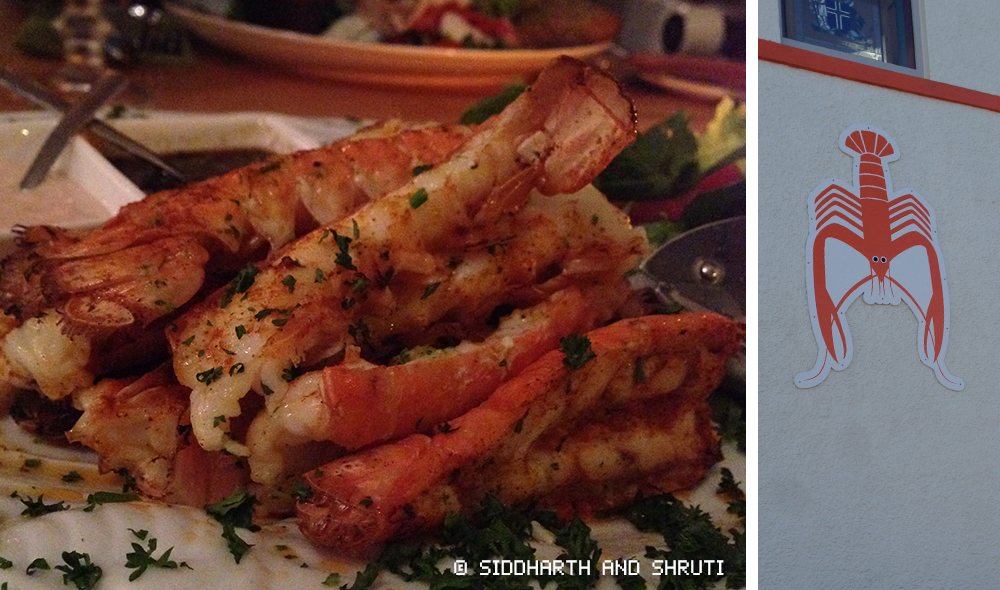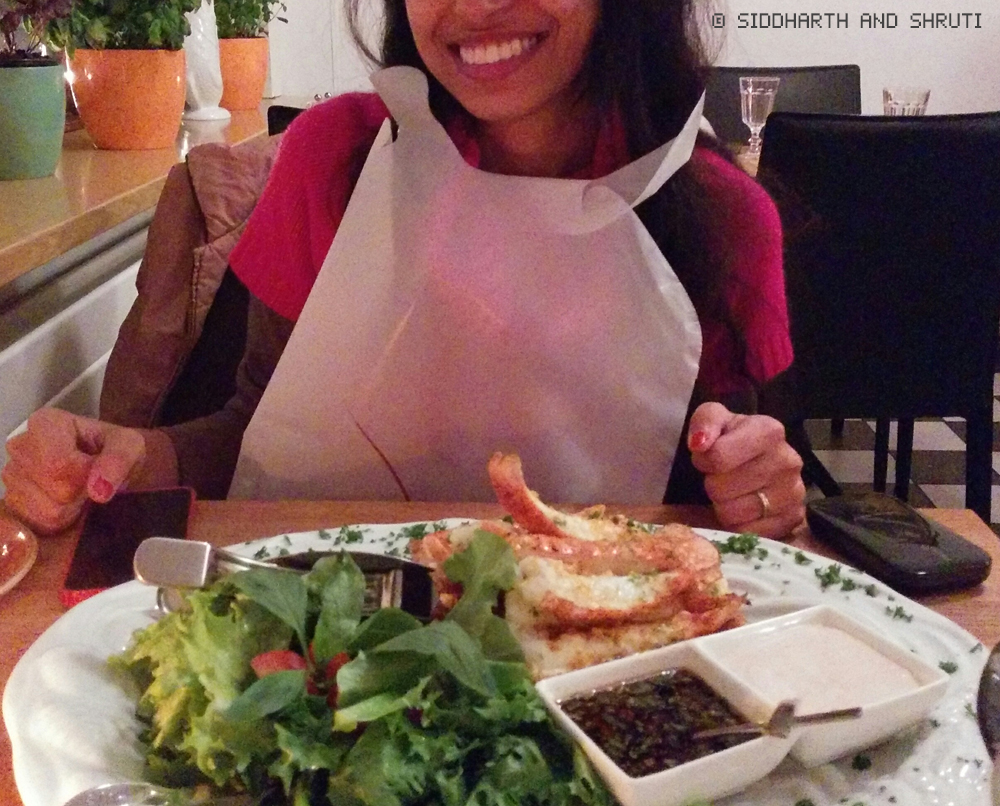 Since tails are the part you eat, getting the whole langoustine is kind of redundant (and probably why it is cheaper). The portions were quite generous as you can see. We shared both the dishes and were quite full. The black magic sauce was really yummy. The butter and garlic flavouring was what made the dishes so scrumptious. Bread served along with the dishes was Icelandic geyser bread and complimented the fish well. The salad served with the arctic char was fresh and tasty.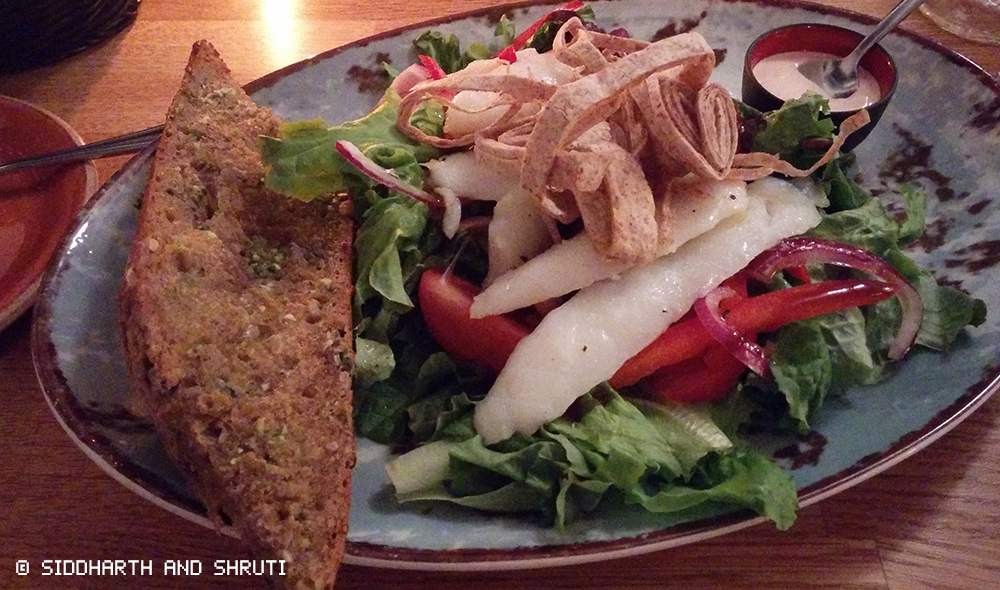 Also, we'd like take a moment and acknowledge how warm Icelandic people are! Everyone we met during our trip has been so lovely. The waiter was helpful and at the end of the meal asked us if we liked the meal or not. And of course we said we loved it!
| | |
| --- | --- |
| Taste: | (5.0 / 5) |
| Ambience: | (5.0 / 5) |
| Service: | (5.0 / 5) |
| Value for Money: | (4.5 / 5) |
| Average: | (4.9 / 5) |
Getting there
Opening hours
If you are planning to visit on the weekend, you might want to call on +354 478 1200 and book a table in advance.
They are open from 15 January – February: 12:00 – 21:00 | March – May: 12:00 – 22:00 | June, July, August : 12:00 – 22:00 | September: 12:00 – 22:00 | October and November from 12:00 – 21:00. | December – 14 January: Closed