If you are visiting Kerala, a trip to Cochin city is incomplete without visiting Fort Kochi. Flanked by the sea on one side, this part of the city feels like you are in a time warp. Like you have been magically transported to the era of Dutch and Portuguese colonial rule. There is a distinctive European influence on the architecture and its cobbled streets. This area takes its name from a historical fort, which the Dutch later destroyed.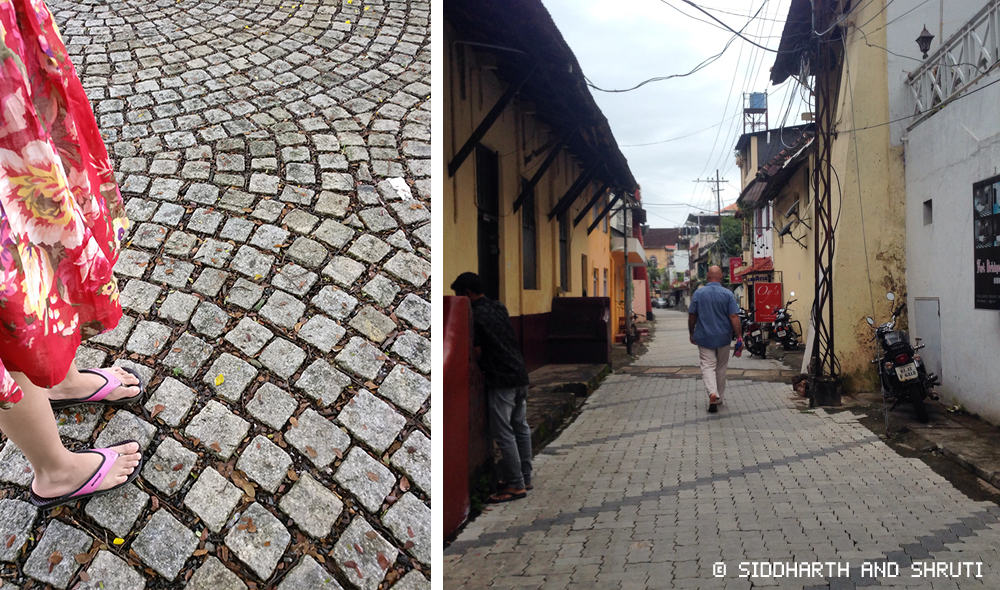 Things to do around Fort Kochi
Chinese fishing nets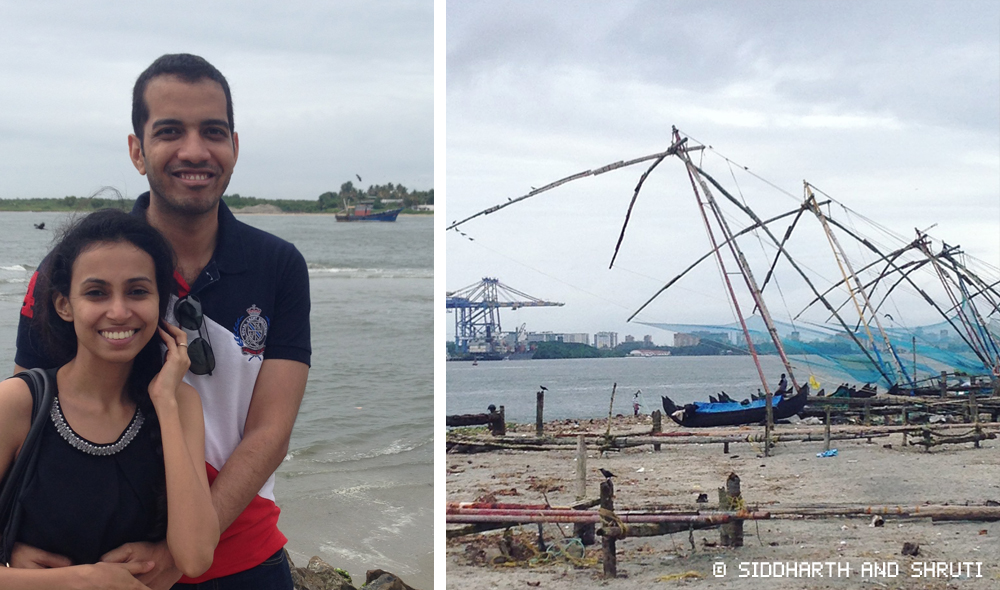 Walking around Fort Kochi, you will notice big fishing nets suspended near the beach. They are known colloquially as 'Cheena vala' in Malayalam. Each fishing net is operated by more than four fishermen and is mostly done early in the morning or around dusk. It is one of the most photographed sites in Kochi and hence quite touristy.
St. Francis Church, Kochi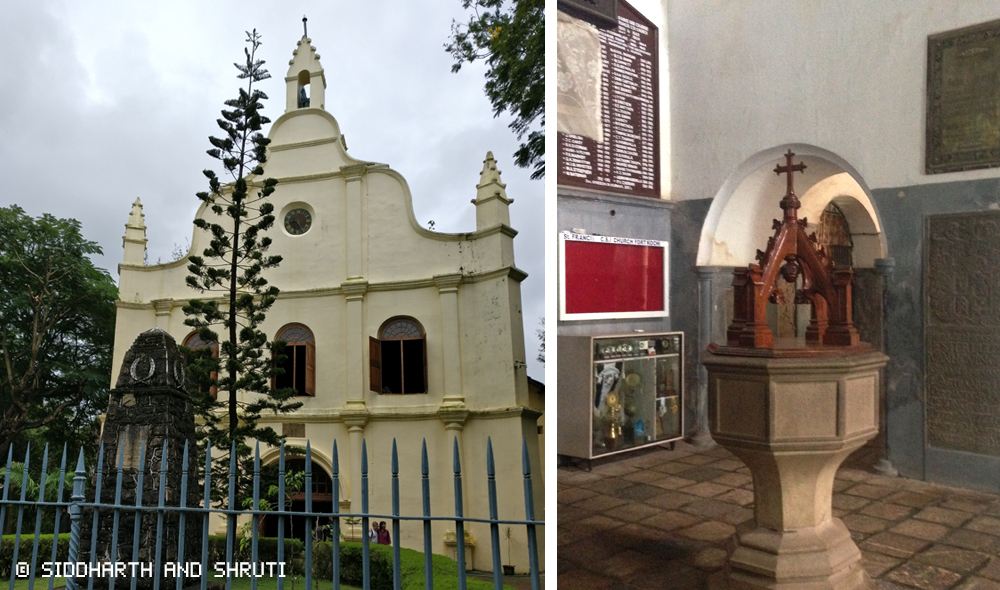 St. Francis Church in Fort Kochi is the oldest European church in India. Portuguese explorer Vasco da Gama's body was originally buried in this church, but after fourteen years his remains were relocated to Lisbon. His gravestone can still be seen on the ground at the southern side. This church was originally built in 1503 and was declared as a protected monument in April 1923. On weekdays it is open to visitors and there is no fee to enter.
Mattancherry Palace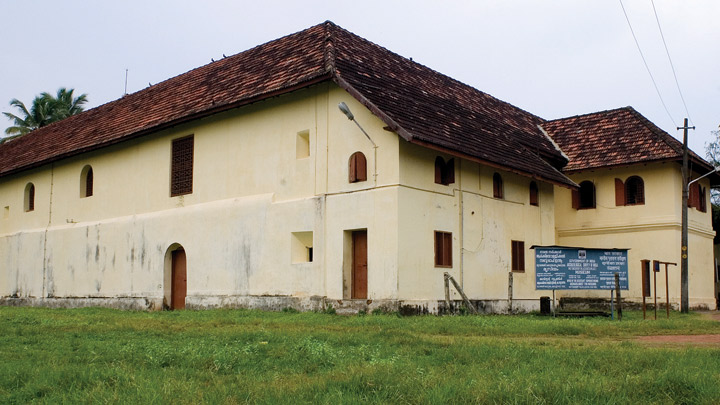 Photo Credit: Kerala Tourism
To avoid disappointment let us begin by telling you that Mattancherry palace is not some grand palace but a museum house with murals and paintings. Ramayana stories adorn the walls along with mythology and legends about the Hindu gods especially Guruvayurappan. Also on display are weapons, swings, furniture and photographs of the royal family. If you are expecting opulence and grandeur, this is not the place for you. Also, there's a no photography policy here. Visiting hours are 10 am to 5pm on all days except Fridays.
Apart from these, you can also visit the Paradesi Synagogue (which is closed on Fridays and Saturdays), Santa Cruz Cathedral Basilica and Indo-Portuguese Museum. The Kerala Kathakali Centre puts up Kathakali shows every day at 6 pm.
Stay
Our philosophy when it comes to looking for accommodation is to stay in a place which helps you experience the culture and allows you to explore the area on foot. Fort Kochi has a variety of hotels in different price ranges. These are some of our favourites: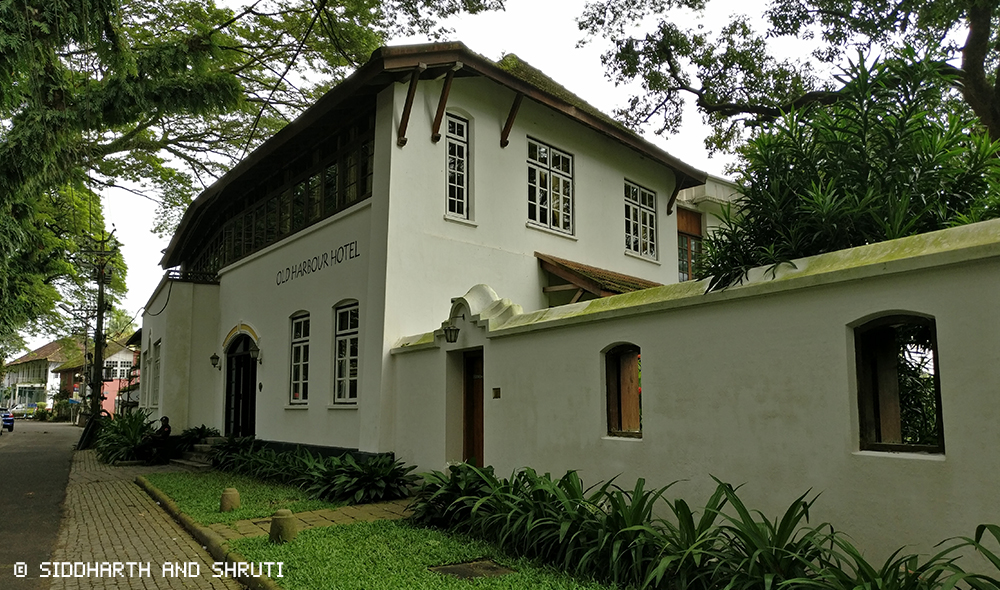 One of the places we walked past that caught our eye was the Old Harbour Hotel. Set in an 18th-century, Dutch Colonial-style building, this luxury boutique hotel is quite stunning. The location of this hotel is fantastic, with a lot of attractions within walking distance. It offers rooms with four poster beds, open-to-the-sky showers, a veranda and a private pond.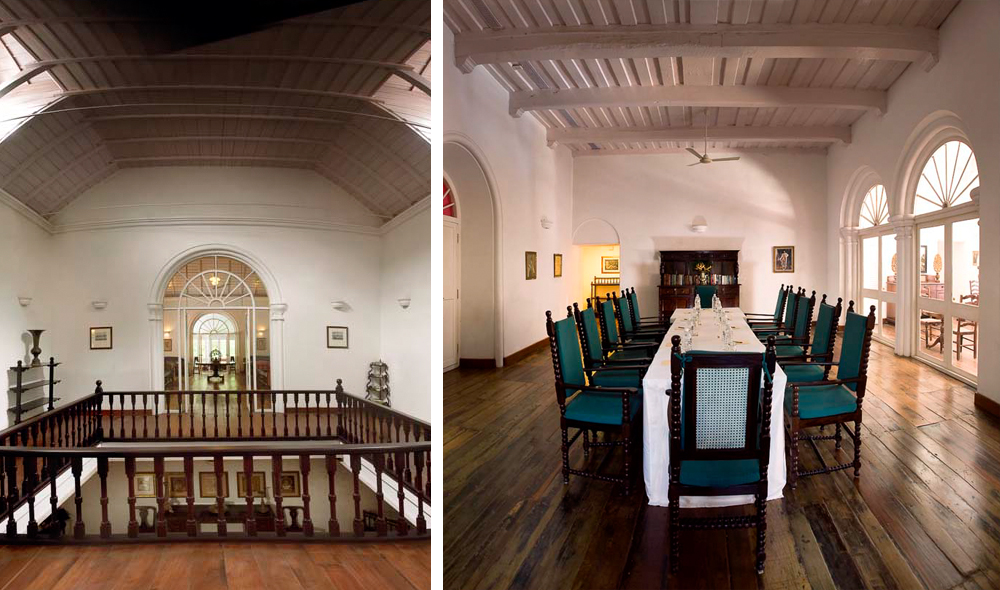 Another lovely heritage hotel is the Neemrana's Tower House. Arched doors and colonial pillars transport you to a bygone era. Modern amenities with an old world charm sums up this beautiful accommodation. Like the Old Harbour Hotel, it is located in the heart of Fort Kochi.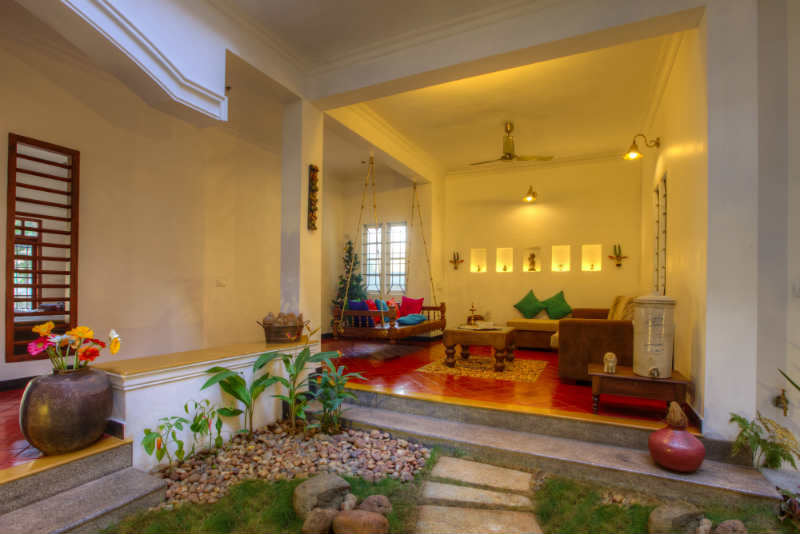 The Fort Bungalow is a cozy, family-run homestay. Although priced lower than the other two, it still has the colonial charm and gracious hosts. The stay also includes breakfast. It is located very close to the beach and perfect if you are on a budget.
Food
There are numerous cafes and restaurants to try around the Fort Kochi area. You can get a variety of food here from traditional thalis to Mediterranean cuisine. Since we had already tried the traditional fish curry in Alapuzzha, we chose to go to Kashi Art Gallery on Burgar street.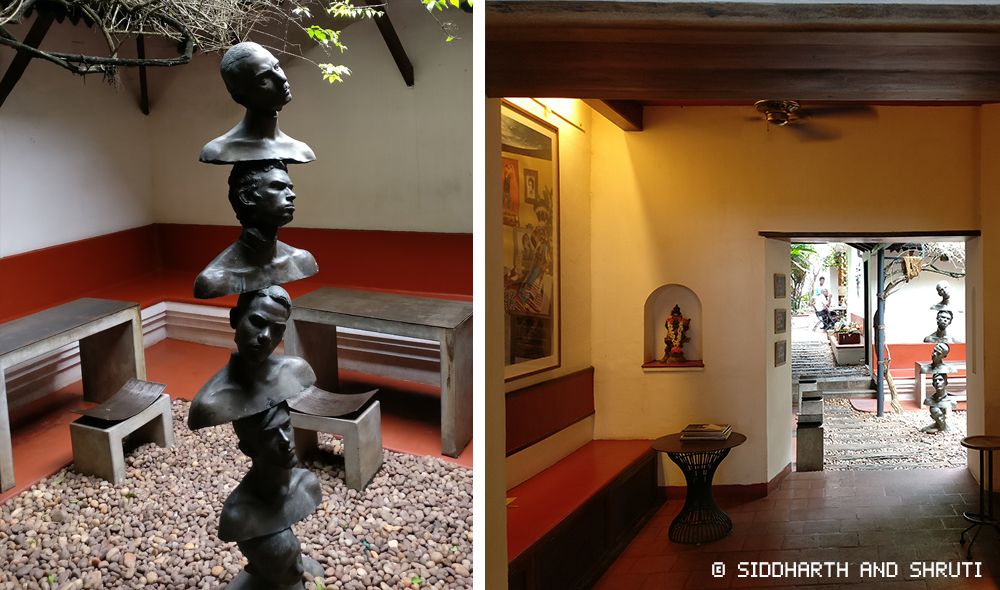 This quaint art gallery which doubles up as an all-day dining cafe is quite popular. The food ranges from soups to sandwiches clubbed with refreshing juices and hot drinks. Do check out the specials for some interesting combos.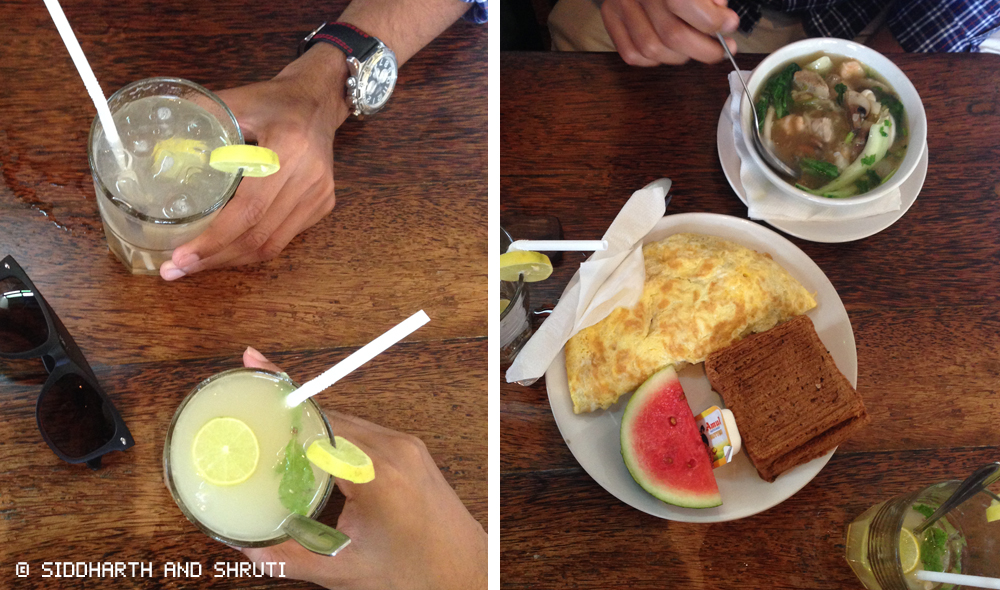 Getting there

Nearest railway station: Ernakulam: 40 min
Nearest airport: Cochin International Airport: 1 hour 30 mins