Food Service India (FSIPL) recently invited us for a sneak peek into their Food Innovation Story. FSIPL provides food & beverage solutions such as powders, pastes, syrups & more for the growing HoReCa (Hotels, Restaurants and Caterers) segment. Made for chefs by chefs, these secret ingredients add that zing to the tastiest dishes served at 6,500 restaurants across the country. As foodies we were very excited to find out what goes #BehindTheRecipe and boy, were we not disappointed! A 5-course menu with a wide variety of drinks awaited us.
The afternoon started with our mixologist Sachin creating his own take on non-alcoholic sangrias. What's a sangria without alcohol you ask? Well, let's just say we didn't miss the alcohol one bit! The magic ingredient was Marimbula; a line of syrups and mixers which gave our drinks that perfect wine flavour.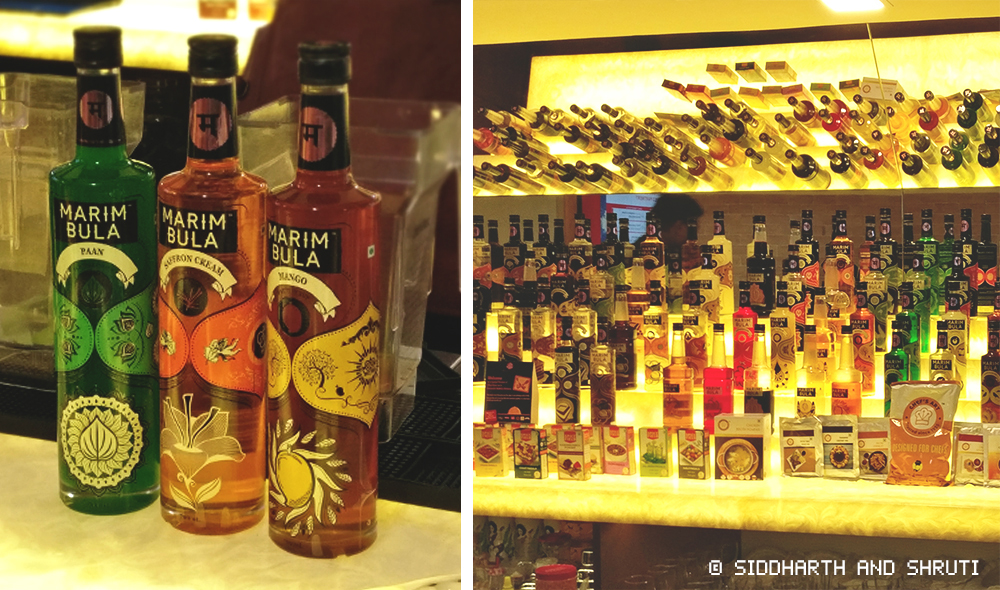 The red and white sangrias were just two of the 50 flavours on offer; from regular bar essentials like blue curaçao and triple sec to Indian ethnic flavours like paan and tamarind and even herbs and spice like anise and thai ginger (galangal). Wanting to sample as many flavours as we possibly could, we made a special request to Sachin to whip up something spicy for us.
Red wine sangria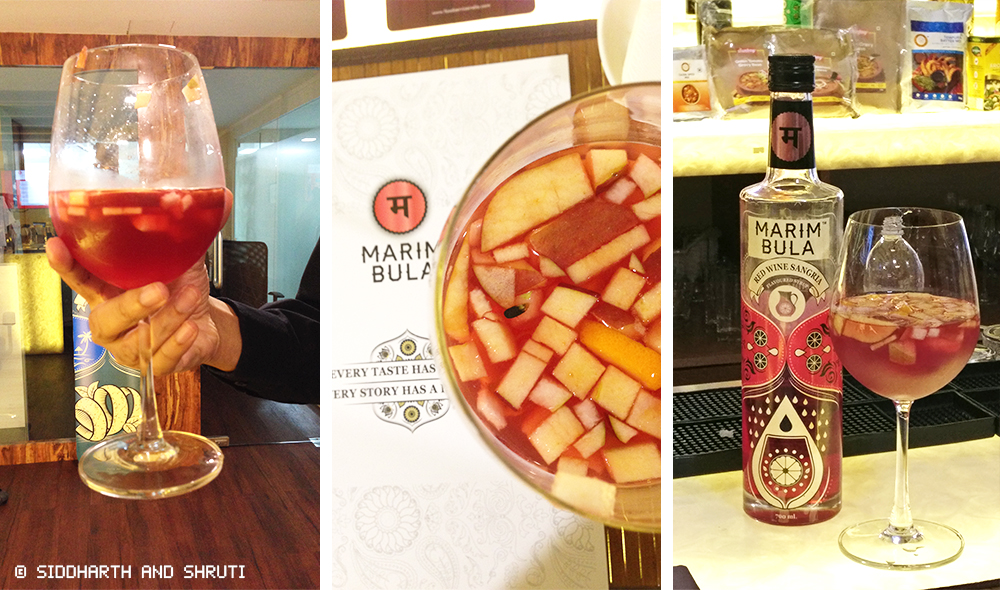 White wine sangria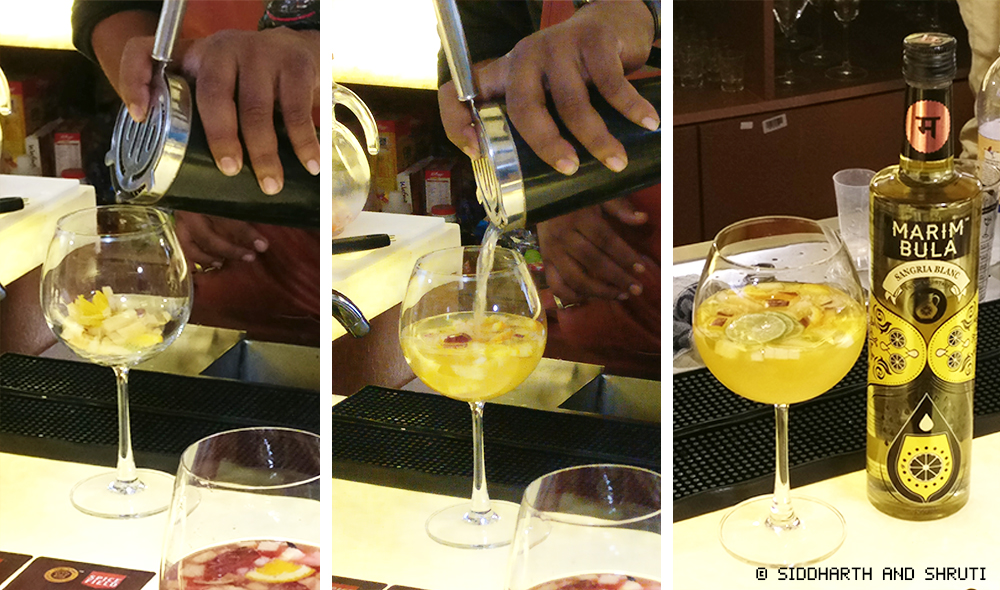 [bctt tweet="Marimbula comes in 50 flavours; from regular bar essentials to Indian ethnic! " username="SiddharthShruti"]
Berry tea martini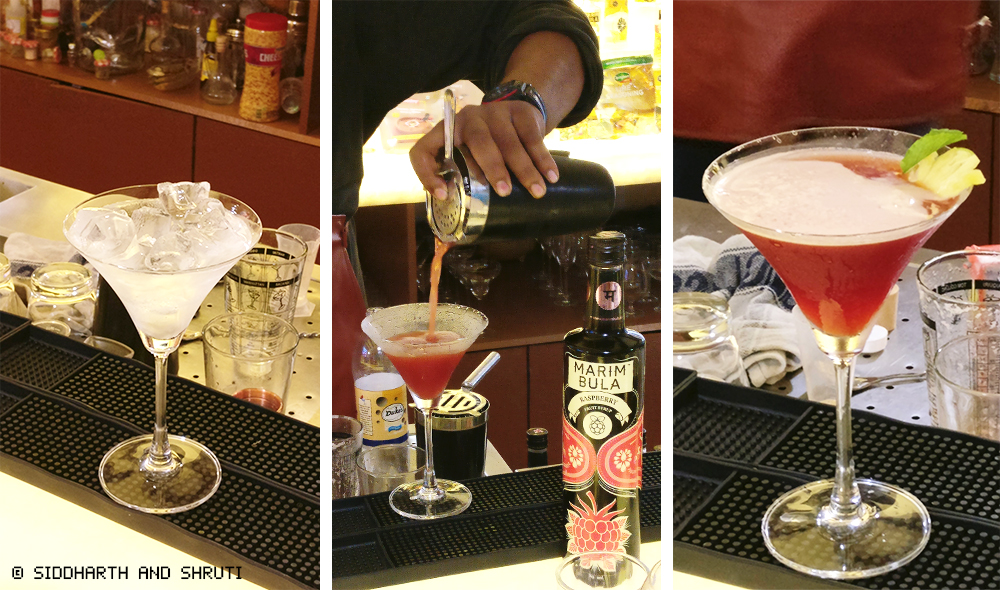 Paan vanilla & Saffron mango shakes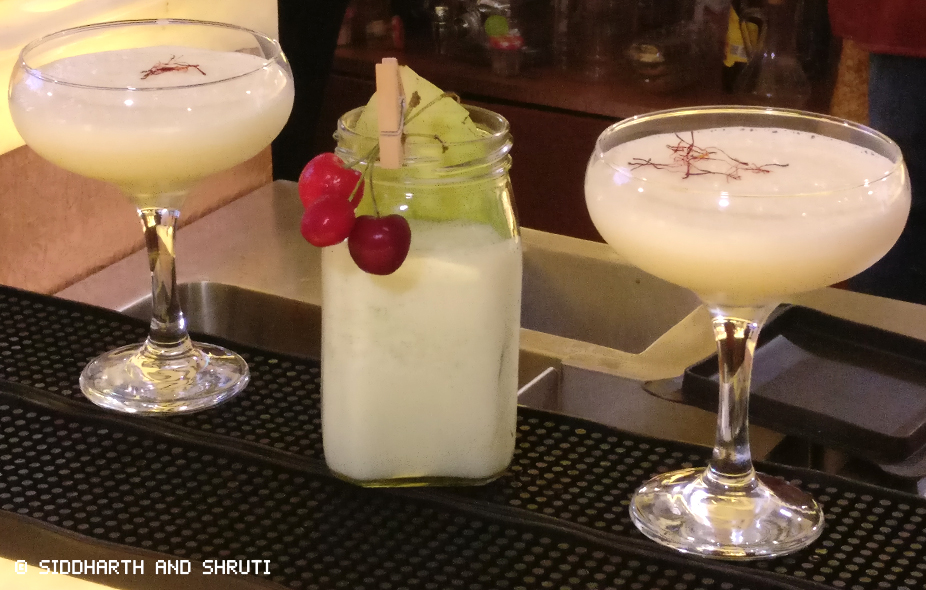 We loved the berry tea martini with its light & refreshing cherry flavour; just perfect for a summer day! In the war of the vanilla shakes, the paan flavour emerged as the clear victor for us in both taste and style (who doesn't want to drink a shake out of a mason jar?).
Moving on to the food; our first course was a serving of kathi rolls and french fries sprinkled with Piri Piri powder from their Chef's Art line of seasonings. We're both quite particular when it comes to the quality, consistency and taste of fries and these were cooked, salted and seasoned to perfection!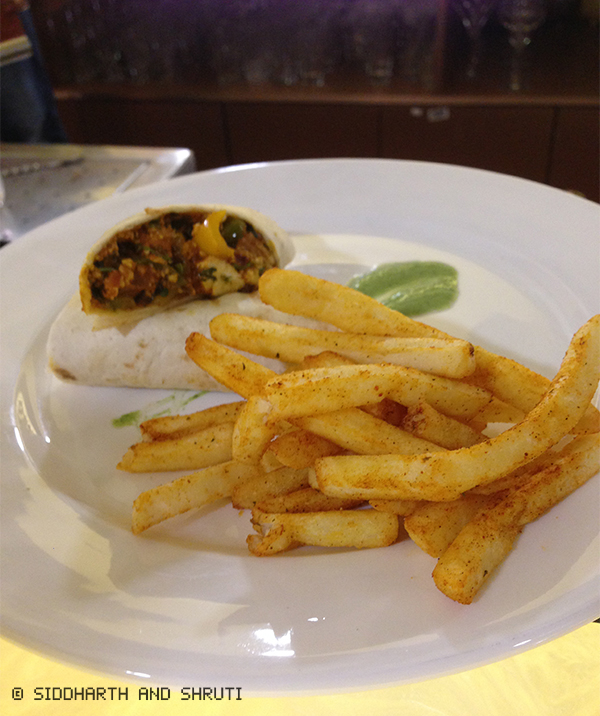 Highlight #1 of the meal; crispy fried chicken! Ever wonder how KFC gets those wonderful golden layers on their chicken strips? Chef Laxman gave us a behind-the-scenes peek into how it's made. The secret lies in chilled water. We watched as he expertly dipped each strip into a bread mix, then into the ice cold water and finally back into the bread mix. This 'double dip' technique creates the layers of coating that we've come to know and love.
Once the strips were ready, it was time for a quick fry at 180 °C. Seasoned with chilli garlic, lemon pepper and the yummy piri piri powder, the chicken strips were an immediate hit with the group. As if this wasn't delicious enough, we were also treated to green goddess and mango jalapeno dips (also from Chef's Art). We were also surprised to learn how easy it was to make these gourmet dips; simply mix the powders with mayonnaise in a 1:10 ratio, stir for a minute and voila!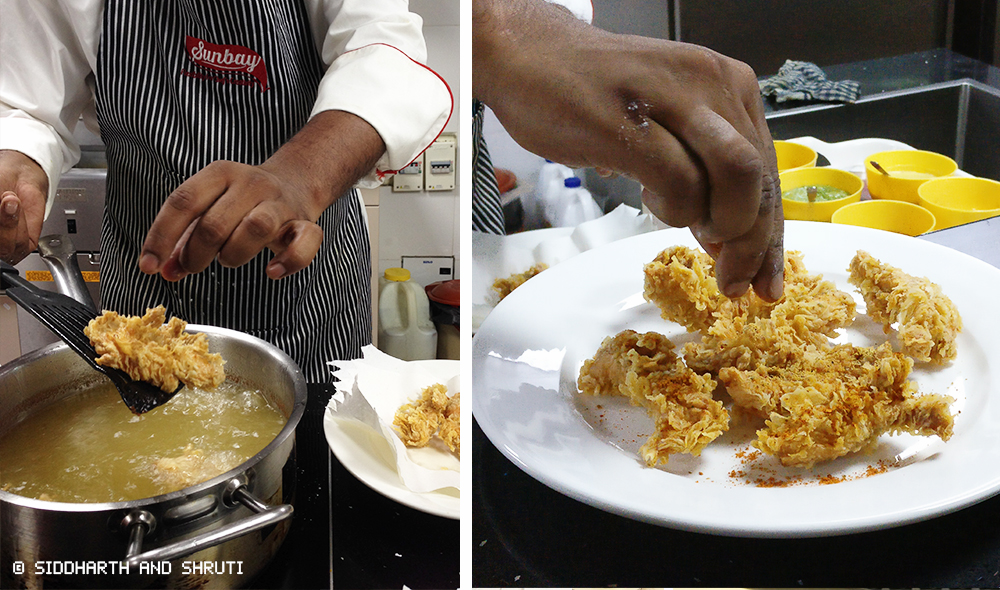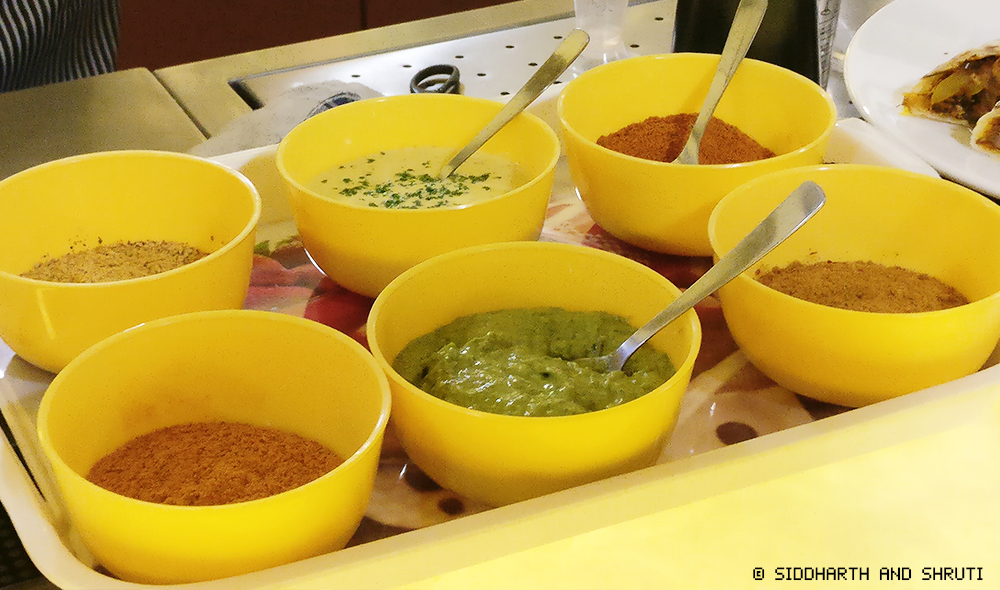 Next up was a "what's in it?" guessing game involving the unusually titled 'Wild Cappuccino' (no it wasn't coffee). It turned out to be a mushroom soup with a white pasta sauce base seasoned with premium aromatic mix (no MSG added vegetable broth powder) and chipotle powder. We think this would be a great companion on a cold wintry day.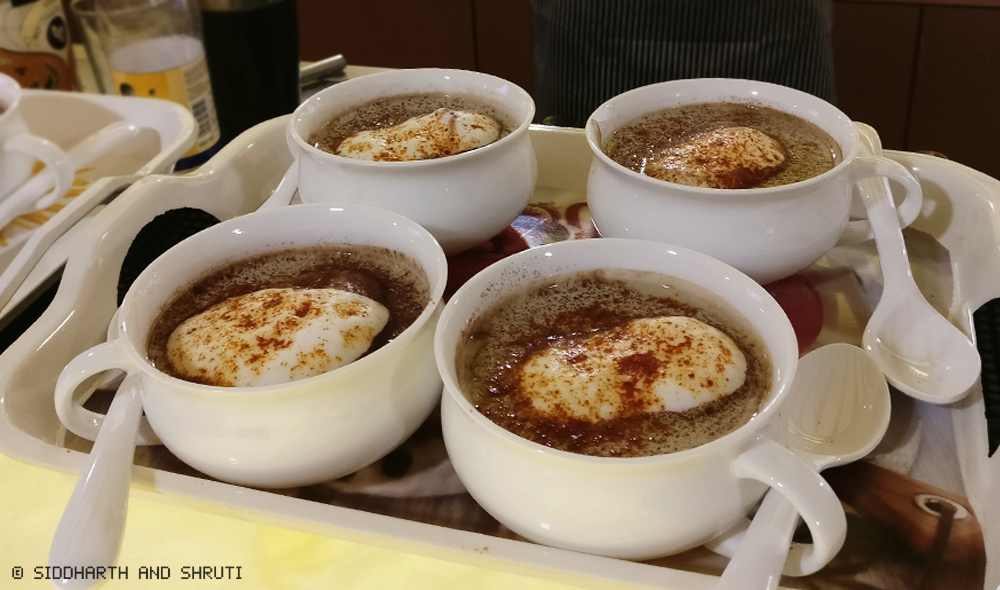 After the soup came another round of drinks with Sachin cooking up a 'Fudge Colada' (virgin piña colada) using Marimbula's coconut fudge syrup. The slice of pineapple atop the glass made the drink resemble a cockatoo! By this point, we'd had so many delicious drinks that it was getting hard to pick a favourite (we'd still give a slight edge to the berry tea martini).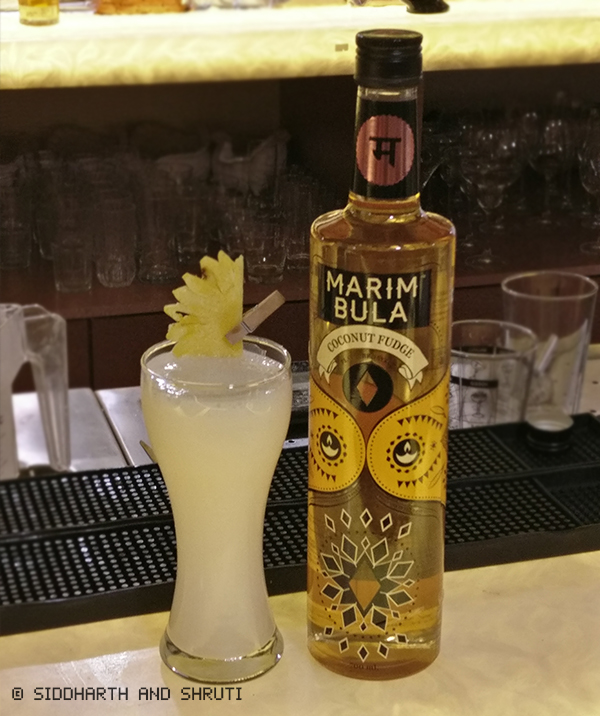 Highlight #2 of the afternoon; quinoa with jerk spice and sea bass with lemon butter sauce garnished with sliced bell peppers. We can't tell you how amazingly yummy this was. Neither of us are very fond of quinoa but the lightly flavoured quinoa perfectly complimented the lemony taste of the fish. Hands down our favourite dish of the day! For vegetarians, there was also a makhani risotto but it's safe to say that the sea bass was the winner by a mile.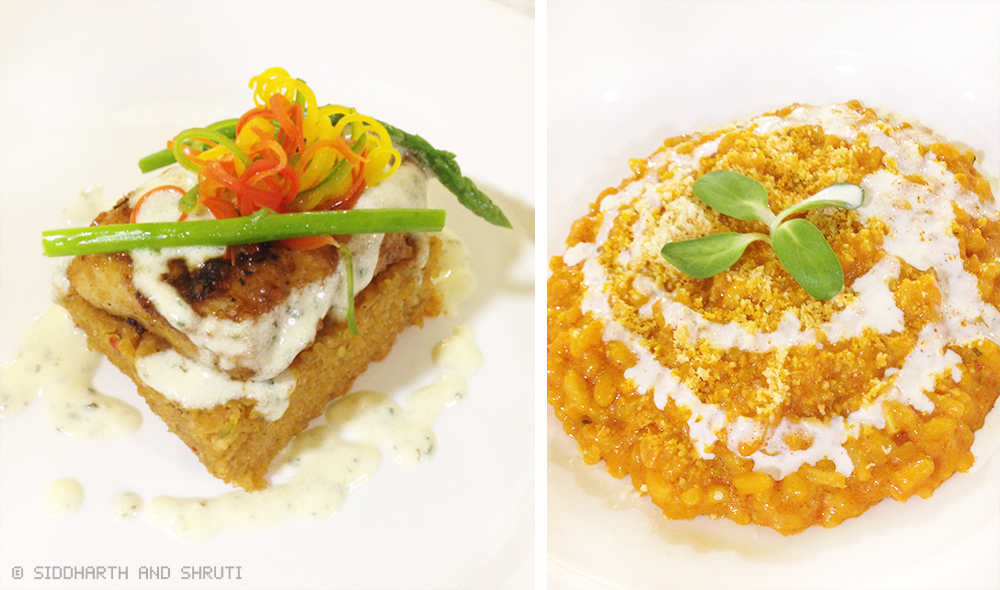 No meal is complete without dessert right? While we were recovering from the assault of the sea bass, we were served up two varieties of lava cake; in red velvet and payasam flavours. Just look at how gooey that thing is! We had never imagined payasam in the form of a lava cake but both were equally delicious.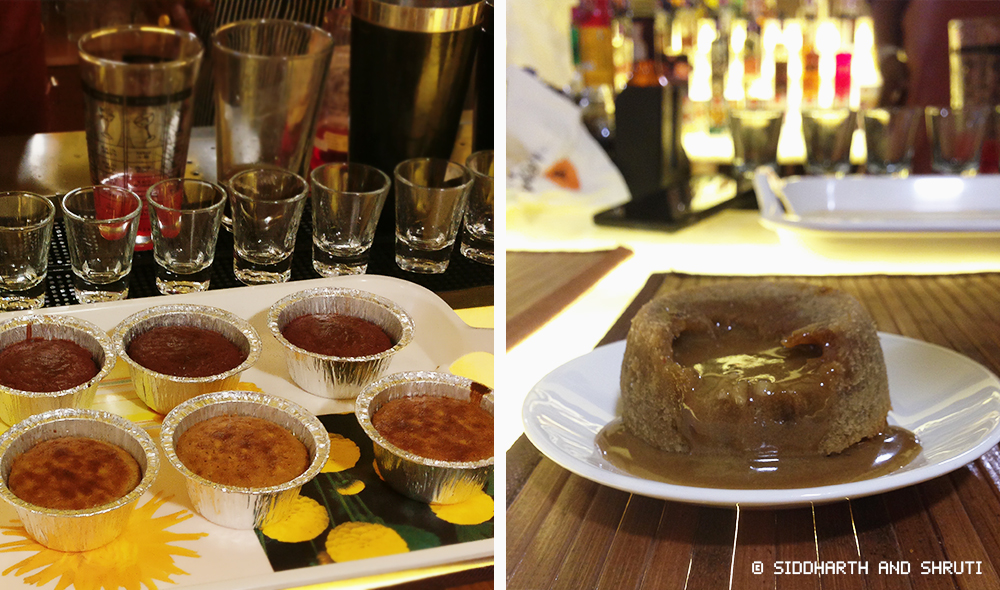 Remember our request for spicy drinks? Sachin hadn't forgotten about our request and created a few signature shots for the group. While the drinks he prepared were non-alcoholic, he even told us what alcohols would go well with each.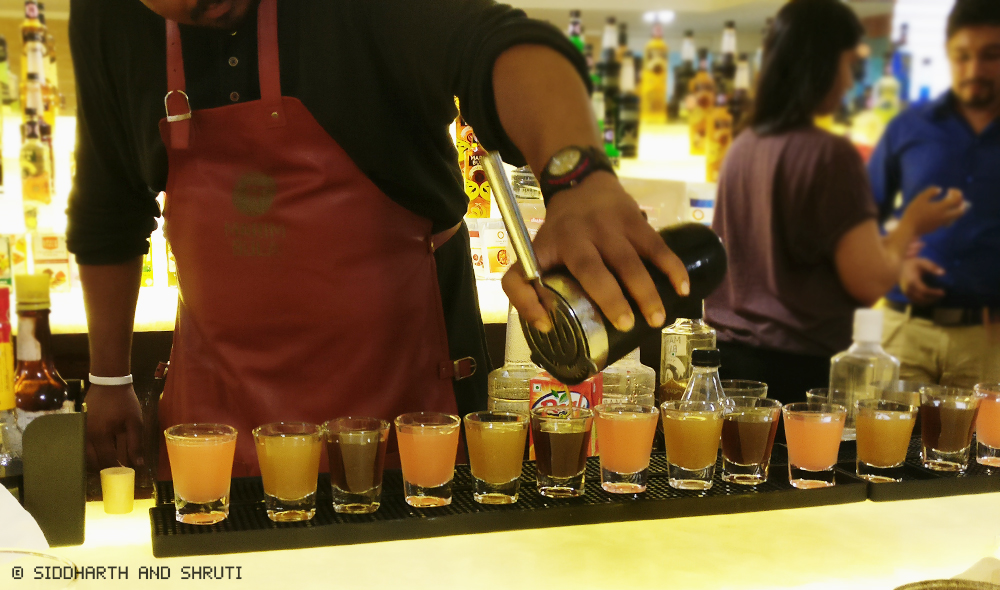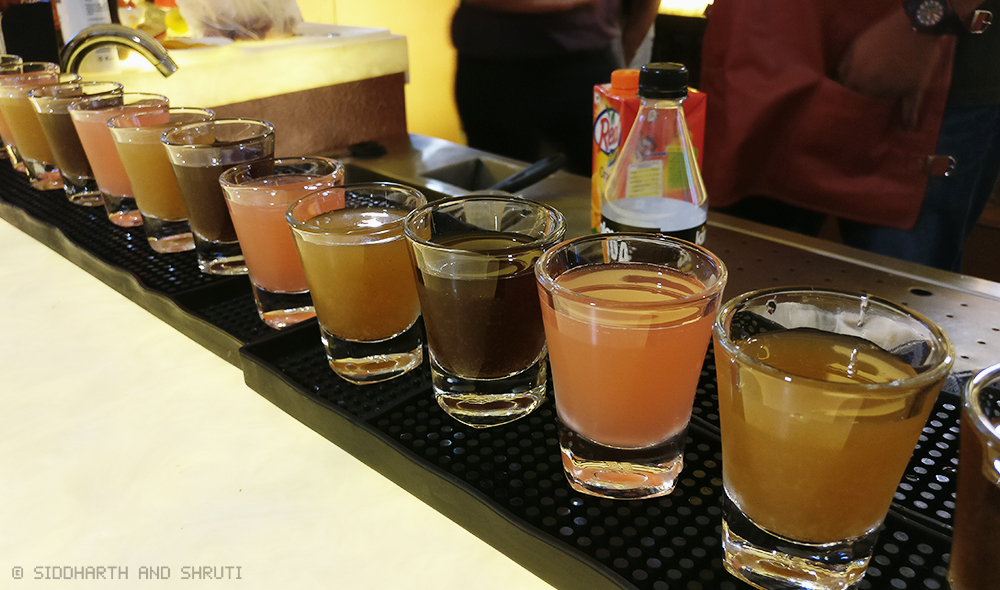 #1 -> Watermelon juice + galangal (thai ginger) | Pair it with Vodka to add a bit of an extra kick to the ginger
#2 -> Tamarind + orange juice + chaat masala | Have you wondered how Pani Puri would taste with tequila? This comes really close!
#3 -> Cumin + Coke + chaat masala | Substitute Dark Rum for the Coke and we have a winner.
Oh, how we wish these Marimbula flavours were available to the consumer market so that we could serve them at our next party. We are sure our friends would love them as much as we did.
Why we think Food Service India is awesome!
They are crazy innovative and release a new product every quarter.
They can advise budding restaurateurs or enterprises just looking to enter the market on how to craft the dining experience for their customers.
Their syrups, powders and pastes help ensure consistency of flavours which may be difficult to maintain otherwise due to varying quality of fruits and vegetables.
Like this post? Pin it for later!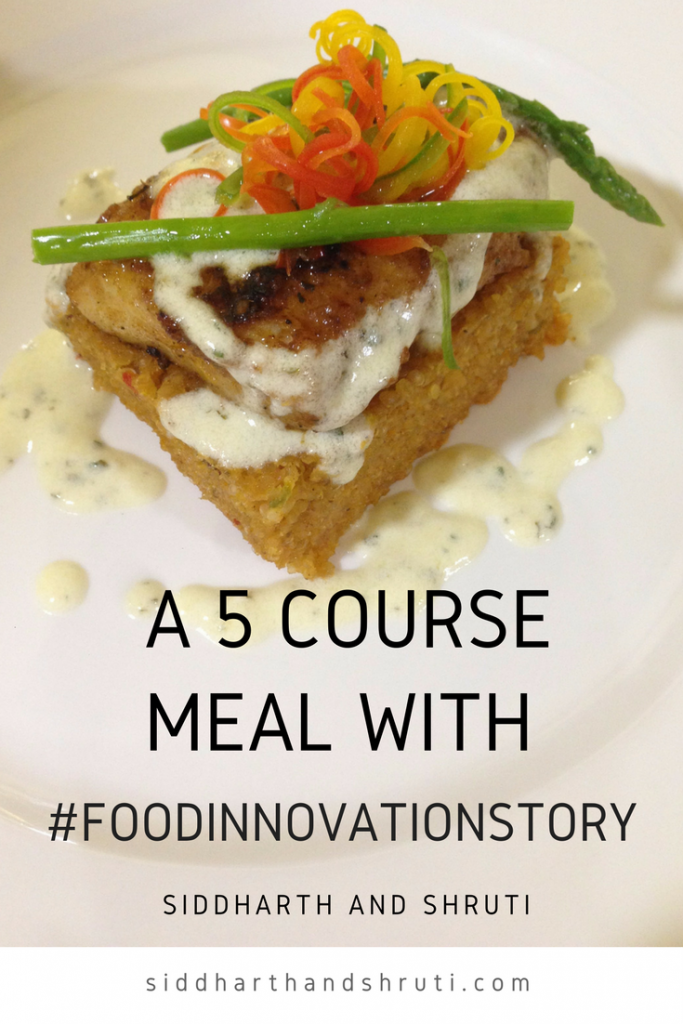 Thank you FSIPL for inviting us to #FoodInnovationStory. All opinions as always are our own.