If you're looking for a glamping getaway from Mumbai, look no further than Bohemyan Blue near the seaside town of Alibaug. Run by a husband and wife couple, Bohemyan Blue offers luxury tent stay experiences in a semi-rustic setting. The place is run by Alberto and Sunanda; a husband and wife couple who live above Bohemyan Blue Cafe near the campsite.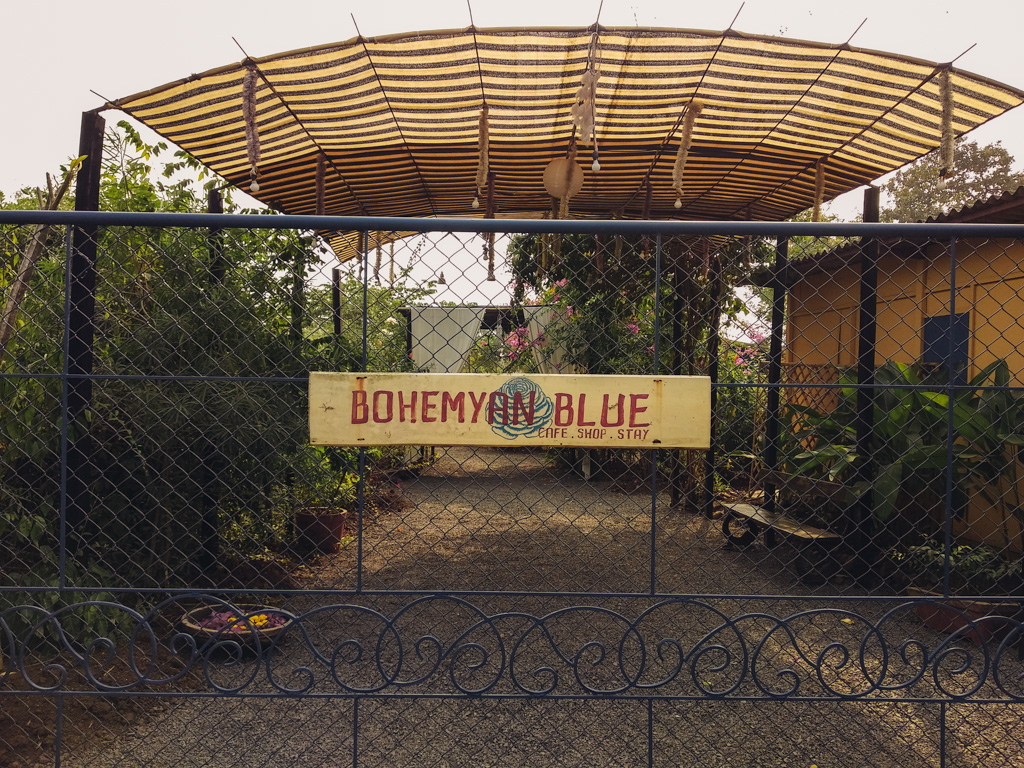 Getting there
Alibaug is 3 hours by car from Mumbai but it's far quicker to get there by passenger ferry from Gateway of India. Hourly monohull & catamaran ferry services to & from Mandwa jetty make the crossing in an hour. Bohemyan Blue is just 15 minutes by auto rickshaw (tuk-tuk) from the jetty which makes this the fastest way to get there for Mumbaikars.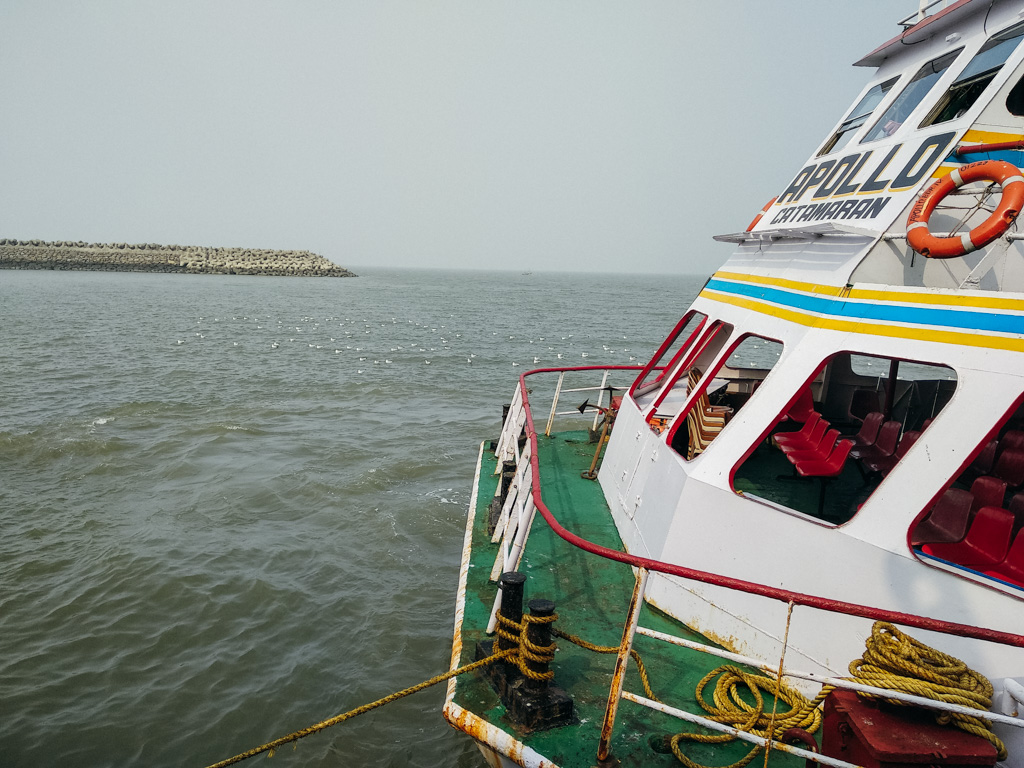 More recently, a roll-on/roll-off or Ro-Ro ferry service was launched which carries cars and buses in addition to passengers. This makes it very convenient to take your own vehicle. We would strongly recommend this mode of travel as having your own vehicle at Bohemyan Blue is very useful for exploring the local beaches without having to depend on auto rickshaws.
For visitors from outside Mumbai, Bohemyan Blue offers airport transfer services at extra cost.
Ambiance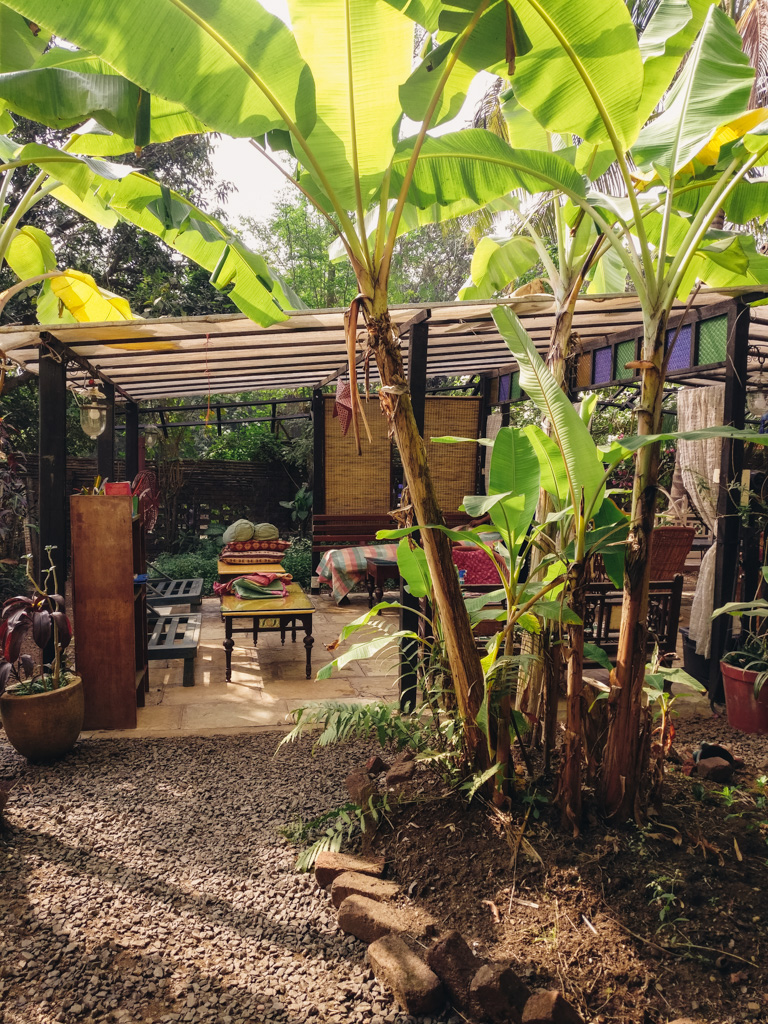 The first thing you'll notice when you arrive is a beautiful two-storied villa which is Alberto and Sunanda's home. On its ground floor is Bohemyan Blue Café; the restaurant which caters to guests staying at the campsite. However, the decor of this cafe is itself quite charming and earns Bohemyan Blue its name. The couple also have 4 friendly dogs who we just couldn't resist playing with.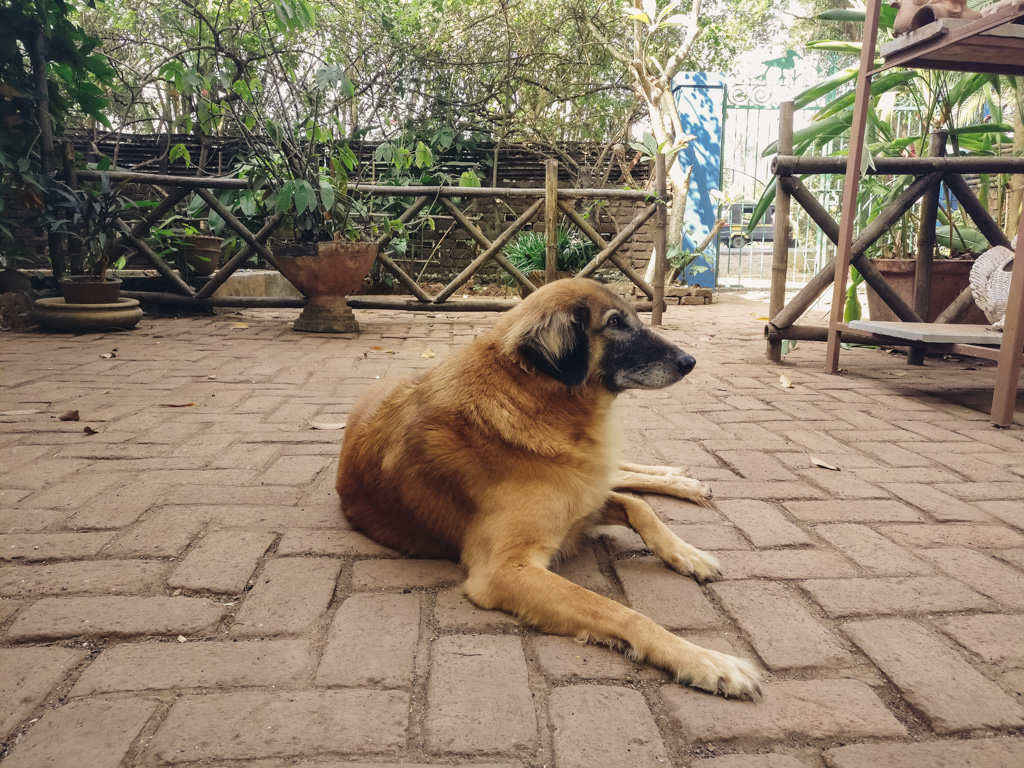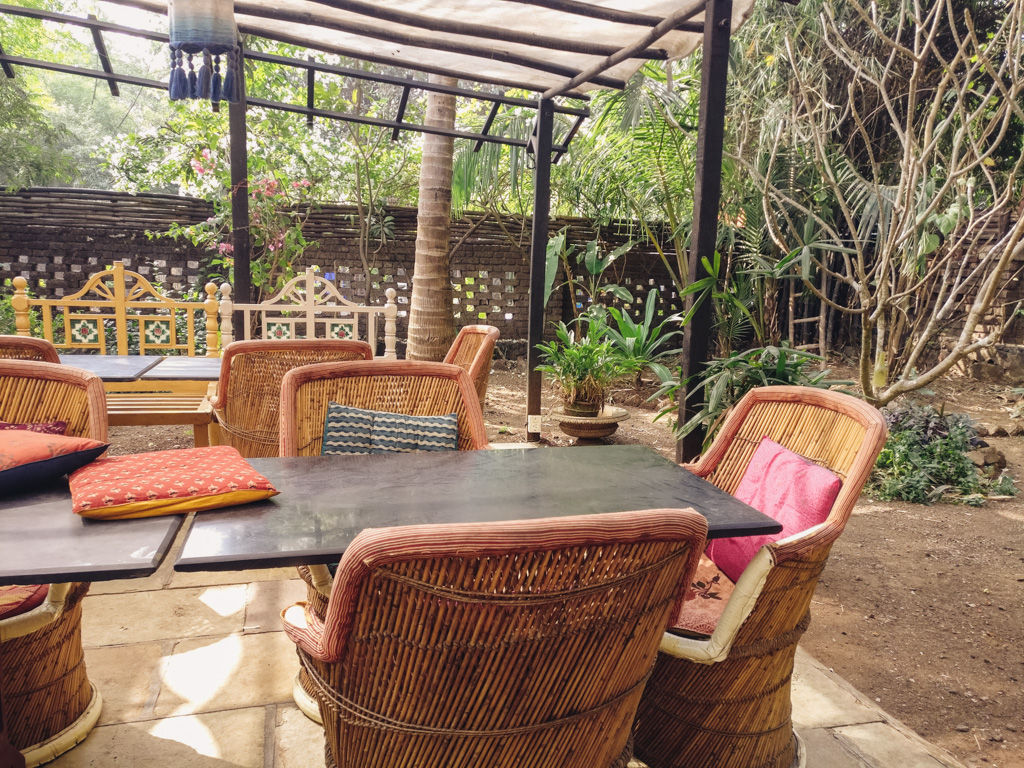 A short 500 metre walk from the Cafe brings us to the campsite gate. Once inside, you are transported into the idyllic setting that Alberto and Sunanda have crafted.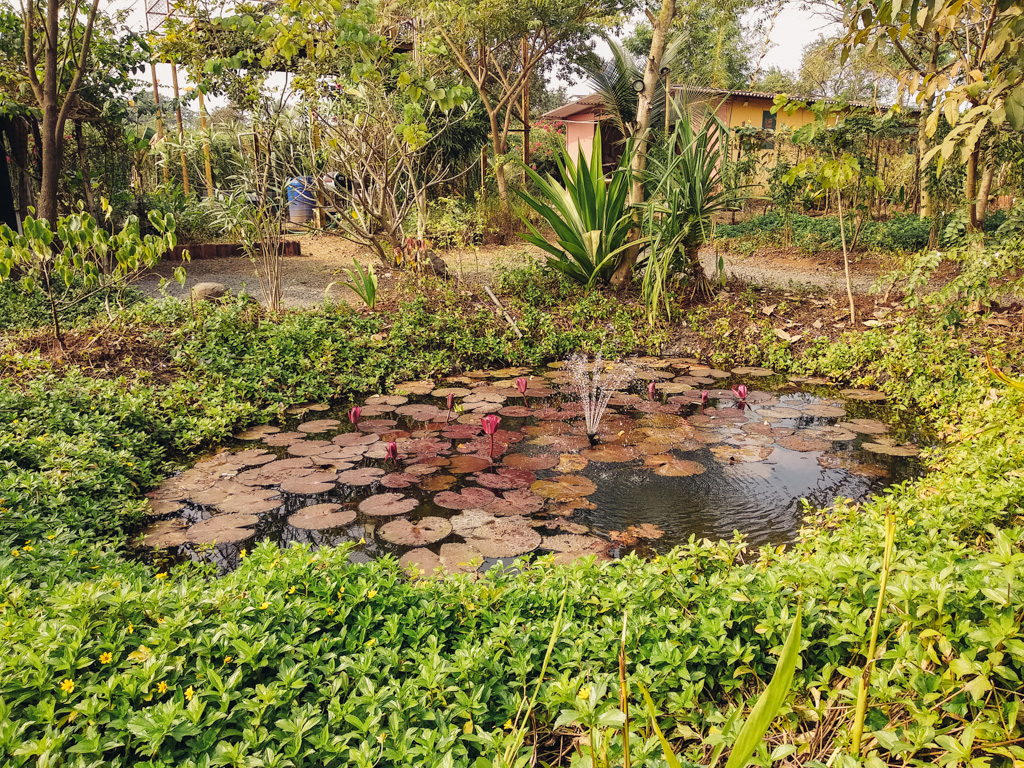 Down the path is a garden with a large lily pond surrounded by a myriad of plants and flowers. To the left is a swimming pool with a large patio. Next to the garden is the tastefully decorated al fresco dining area.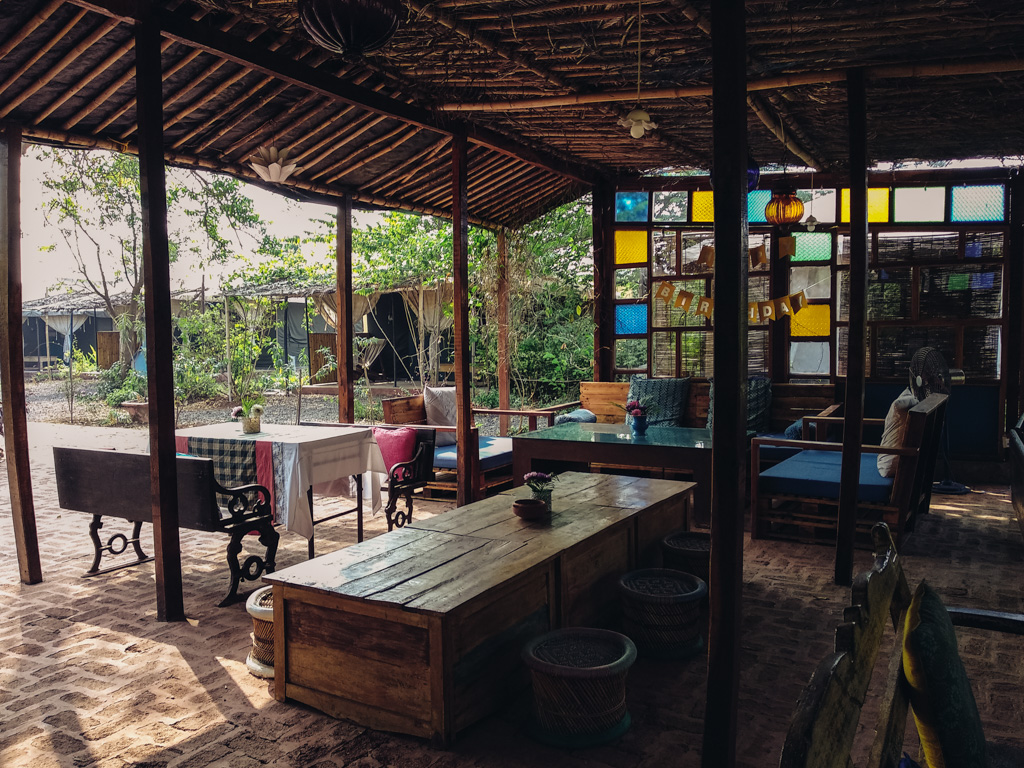 Stocked with books and board games and oft-visited by Magic, the resident kitten, it's a great place to spend a couple of hours by yourself or with friends.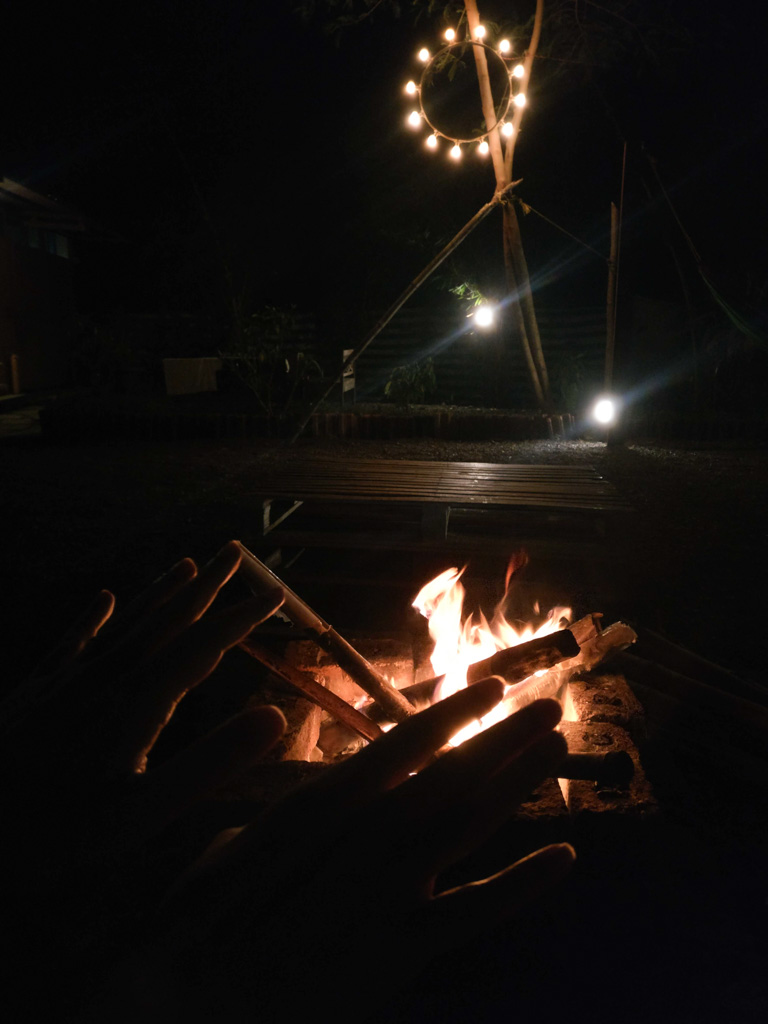 In the evenings, Bohemyan Blue transforms into a mini-wonderland of soft yellow lights. There is a outdoor fire pit where you can sit with a drink; particularly nice if you go in winter when the weather is a bit chilly.
Living quarters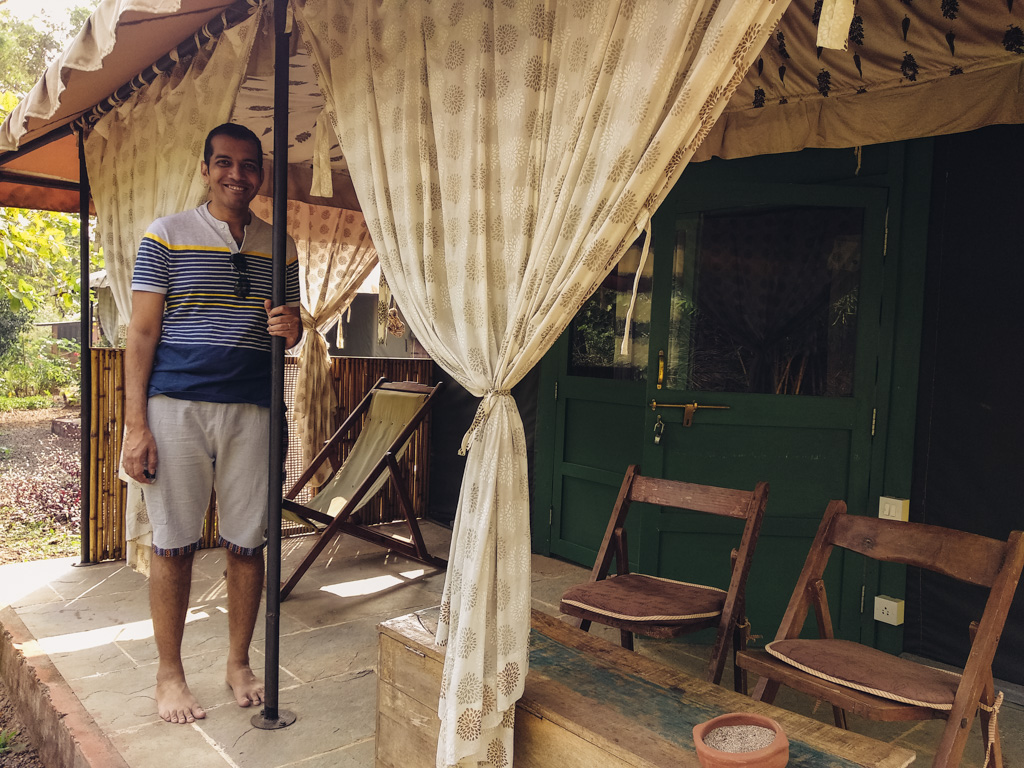 Flanking the garden and dining area on either side are 10 tents for guests. Each tent has a small porch with outdoor seating; perfect for curling up with a book.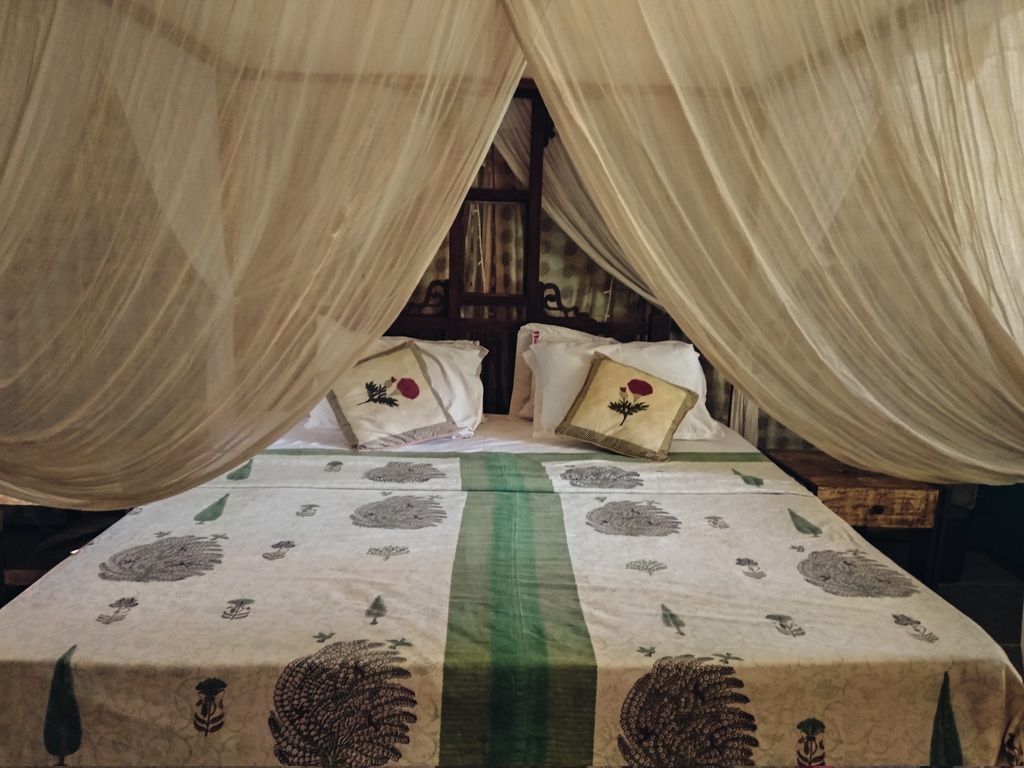 The tents themselves are quite large and are comprised of a bedroom and a bathroom. The room we stayed in had a lovely 4-poster bed and an assortment of wooden furniture. The bathroom is open to the sky but a net on the roof keeps out leaves, mosquitoes and other insects.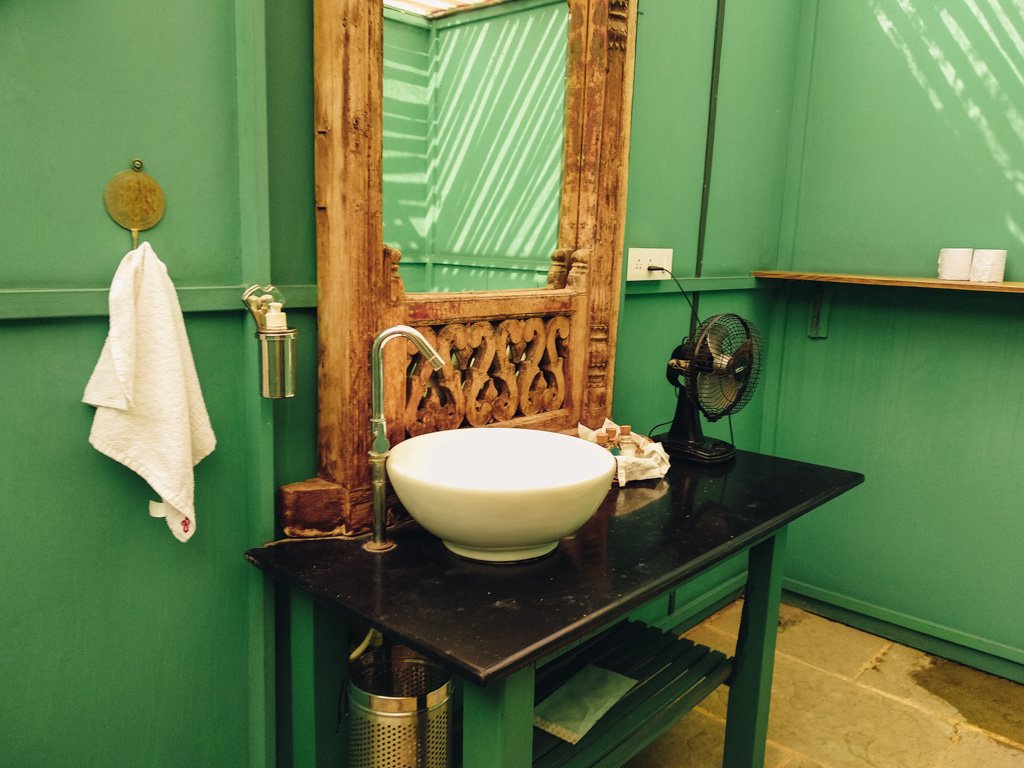 Each tent has air-conditioning but a table air cooler is also provided; useful during the warm afternoons. When it comes to amenities, the tents come with an electric kettle, tea/coffee and biscuits. The bathroom is stocked with shower gel, shampoo, body lotion and bath towels. However, personal items such as a toothbrush/toothpaste are not, so remember to carry your own. Swimming towels are available at the pool side.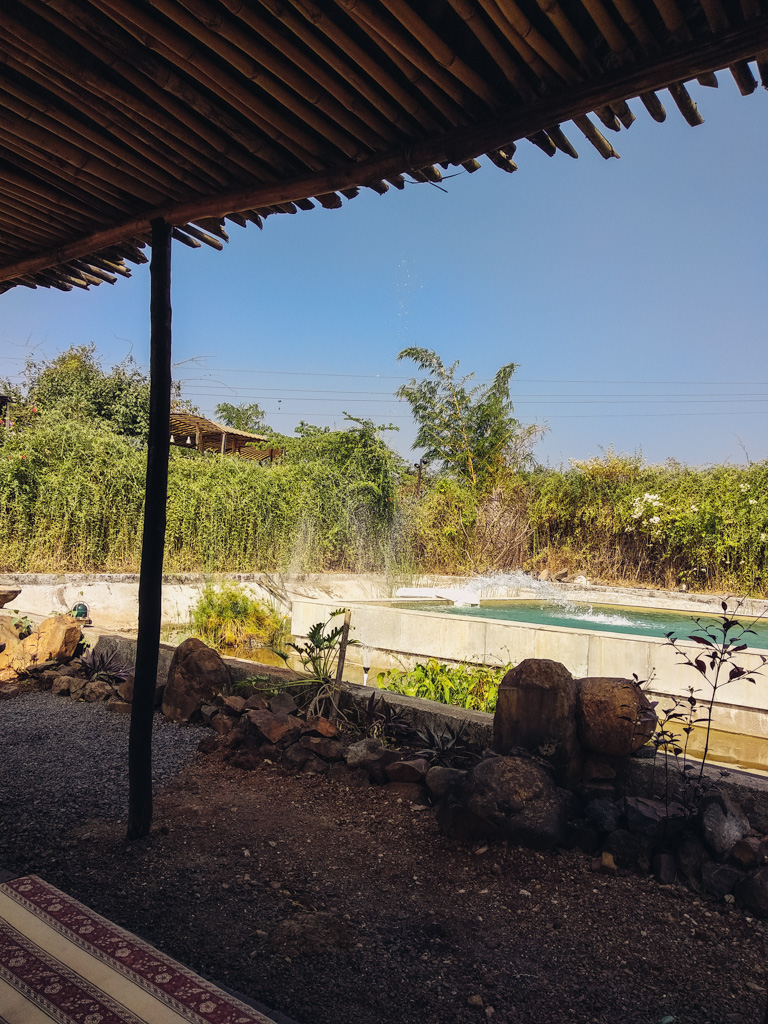 If digital detox isn't your thing, each tent comes equipped with Wi-Fi, a smart TV and cable services. Being situated on the Alibaug-Rewas main road, most cellular networks have decent coverage around the property too.
Food
Mealtimes at Bohemyan Blue are meant to be laid-back and leisurely. Although there is a small kitchen adjoining the dining area, most meals are cooked up at the aforementioned Bohemyan Blue Café. We'd recommend placing your order early because food preparation does take a while here; especially if there are many guests.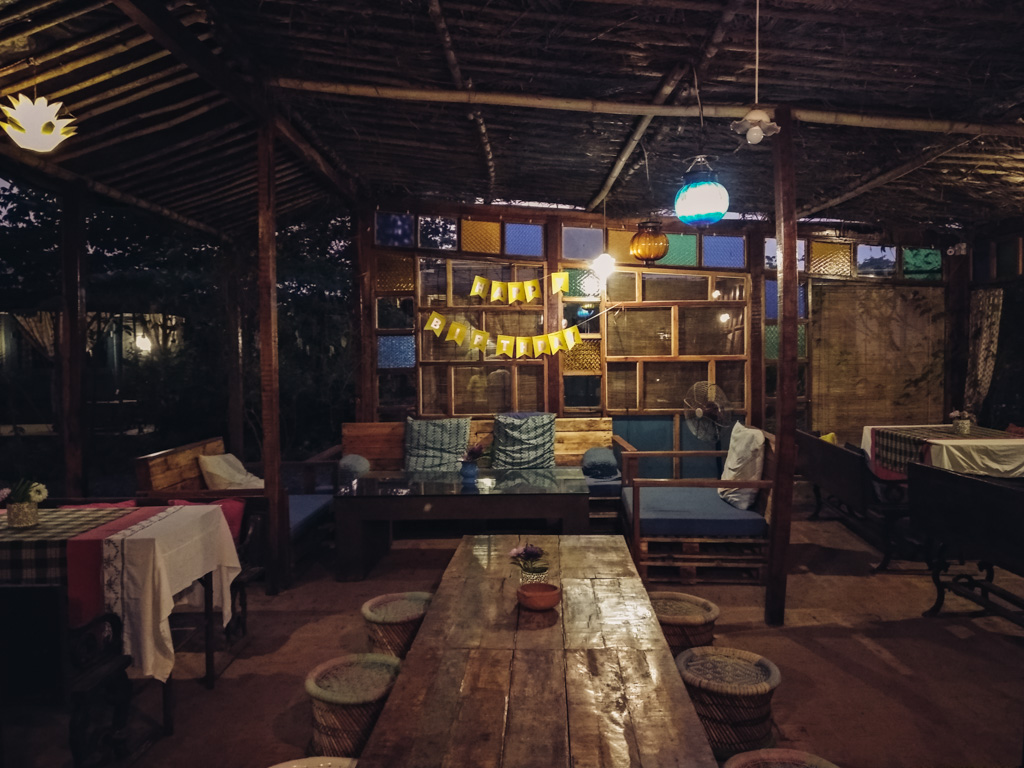 In terms of menu, Bohemyan Blue offers a mixture of Indian and Western dishes. The local flavour is of course Konkani cuisine. During our two-night stay, we tried the prawn curry rice, the thai curry chicken and the grilled zucchini and bell pepper cheese sandwich (awesome!). If you're visiting in summer, the mint lemonade and orange juice with lemongrass are excellent non-alcoholic drink choices. If you fancy a lie-down after a meal, we highly recommend curling up in one of the many hammocks at the campsite.
Breakfast buffets are generally arranged when there are sufficient guests. On Saturday morning, we were the only couple there and the staff simply asked us what we'd like for breakfast. Not wasting food always earns points in our books.
Final thoughts
We were pretty happy with our stay at Bohemyan Blue. The comfortably rustic setting made us feel like we were away from the big city despite being not far from home. The living quarters were extremely clean and tidy. Insects are always a concern when camping but the tents are well-shielded and we didn't have any problems with pests. However, since the dining area is open air, we'd suggest wearing mosquito repellent at dinner times.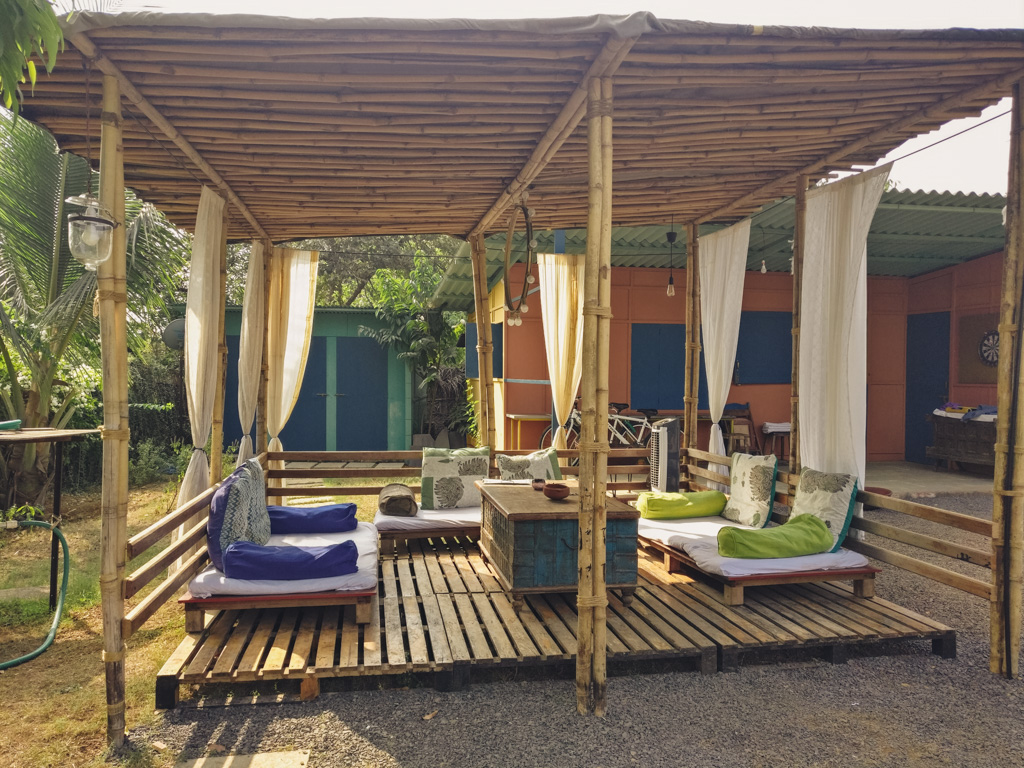 Bohemyan Blue also earns top marks when it comes to sustainability. The entire place runs predominantly on solar power. Water from the bathrooms is directed into the gardens. The swimming pool is natural i.e. its water is filtered organically rather than with chemicals like chlorine.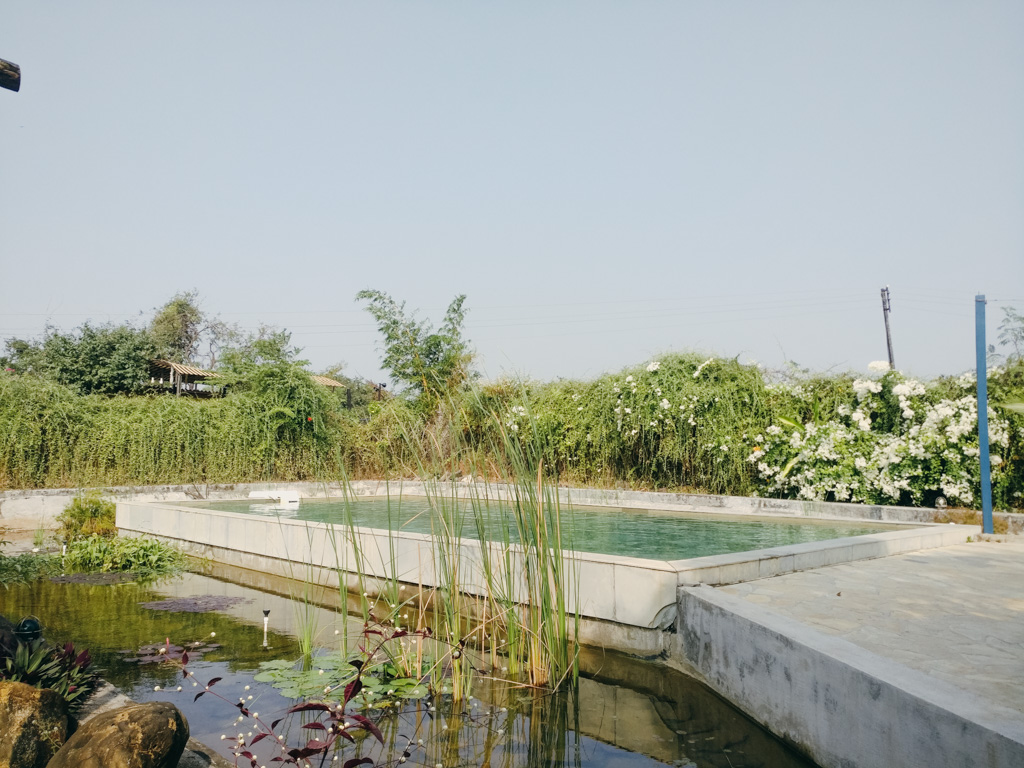 We'd recommend Bohemyan Blue for a 2-3 night stay; the mix of rustic living and modern comforts makes for a truly enjoyable glamping experience.
Book your stay at Bohemyan Blue via Agoda