One of our favorite stops on the Golden Circle was Lambastadir Guesthouse. This quaint farm stay residence is located just outside Selfoss (a 45 minute drive from Reykjavik). The guesthouse itself is run by a really nice elderly couple; Almar & Svanhvít who make you feel as though you're being welcomed into their own home.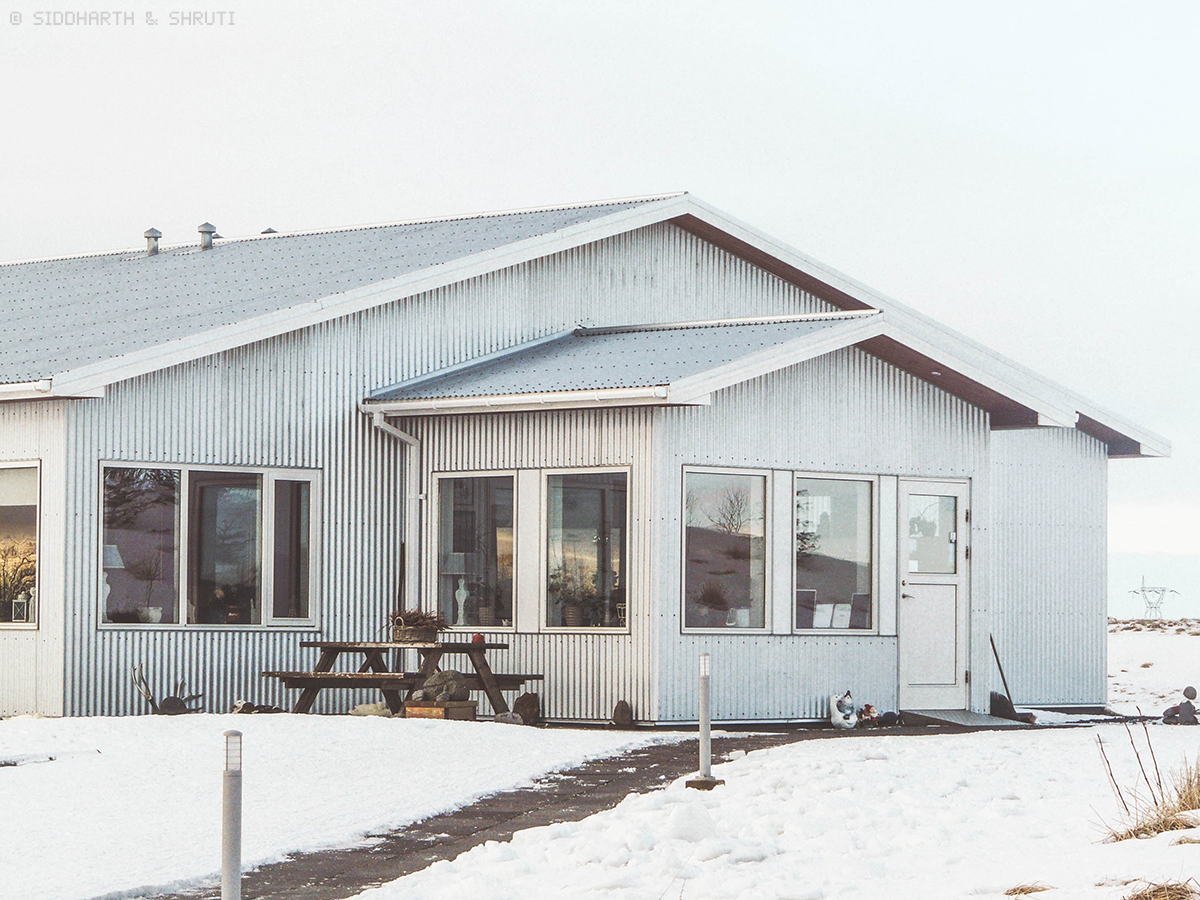 Being located outside the city, Lambastadir Guesthouse was our first choice for an overnight stop after visiting the Golden Circle because we thought it would be a great place to see the Aurora Borealis; one of the main goals of our winter Iceland trip. And driving up to the guesthouse, it certainly seemed like the perfect spot. Nothing around for miles and only open sky above us.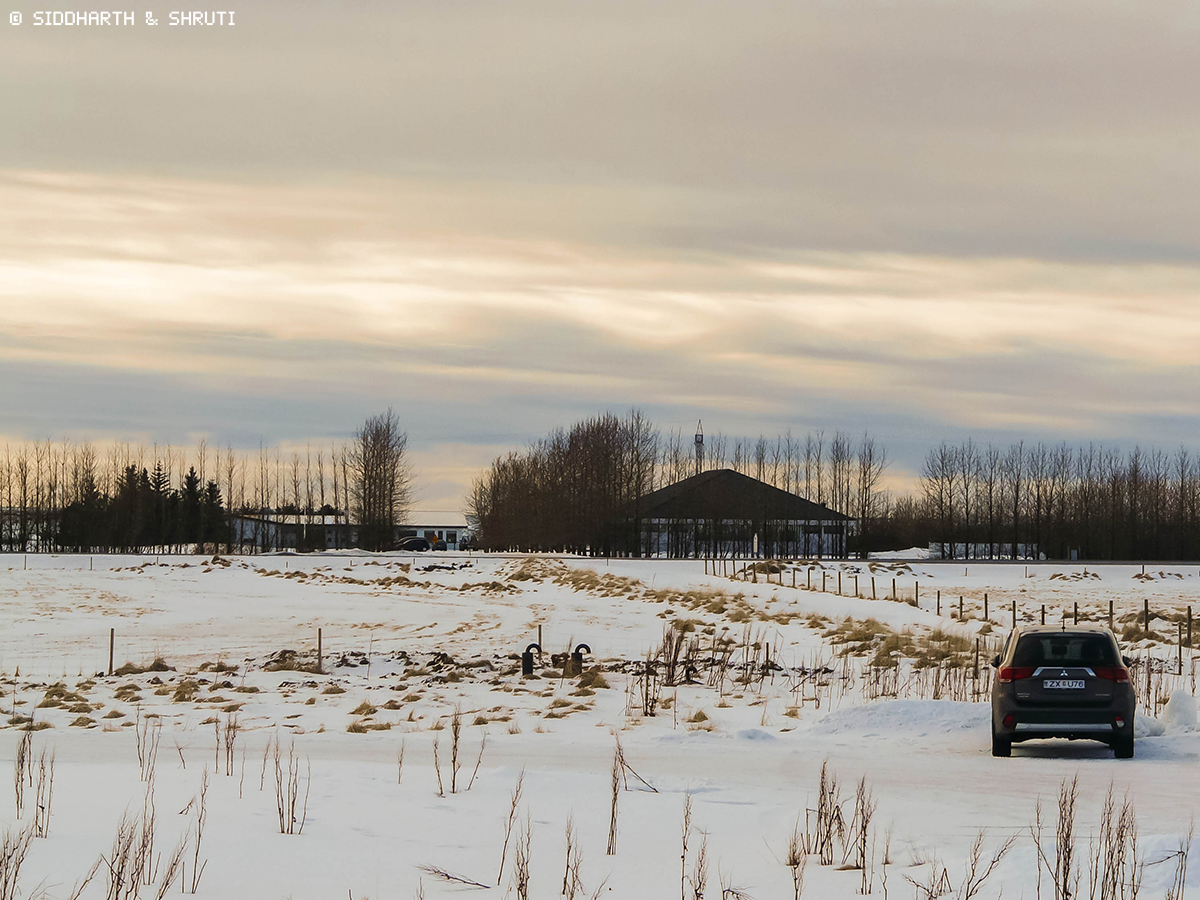 As you find ever so often in Iceland, you can feel completely cut-off from the rest of the world but civilization is never really very far away. Selfoss is less than 8 km away so you can head into town whenever you need to.
The guesthouse itself is modern and well furnished. The hardwood floors, bookshelves and odd curios like a sewing machine give the place a very cozy feel. The guesthouse's 11 rooms are spartan but clean and comfortable. Each room is equipped with a private bathroom and shower. After a long day, a hot shower is just the thing you need to feel rejuvenated.
The living room near the reception has extremely comfortable sofas. This is a great place to curl up with one of the many books about Icelandic culture from the library. If reading's not your thing, Wi-Fi is available throughout the guesthouse.
Of all the places we stayed in Iceland, Lambastadir Guesthouse was the only one that featured a sauna and an outdoor hot tub. We missed our chance to use them as we arrived late in the evening. Ask the hosts about the timings if you're extremely keen. Almar & Svanhvít speak fluent English and are extremely helpful. Do not hesitate to approach them for help in booking tours to nearby attractions or organizing your trip. They love talking to their guests as we observed during our stay. Ask them about the Icelandic rock trolls placed outside the door if you need an icebreaker.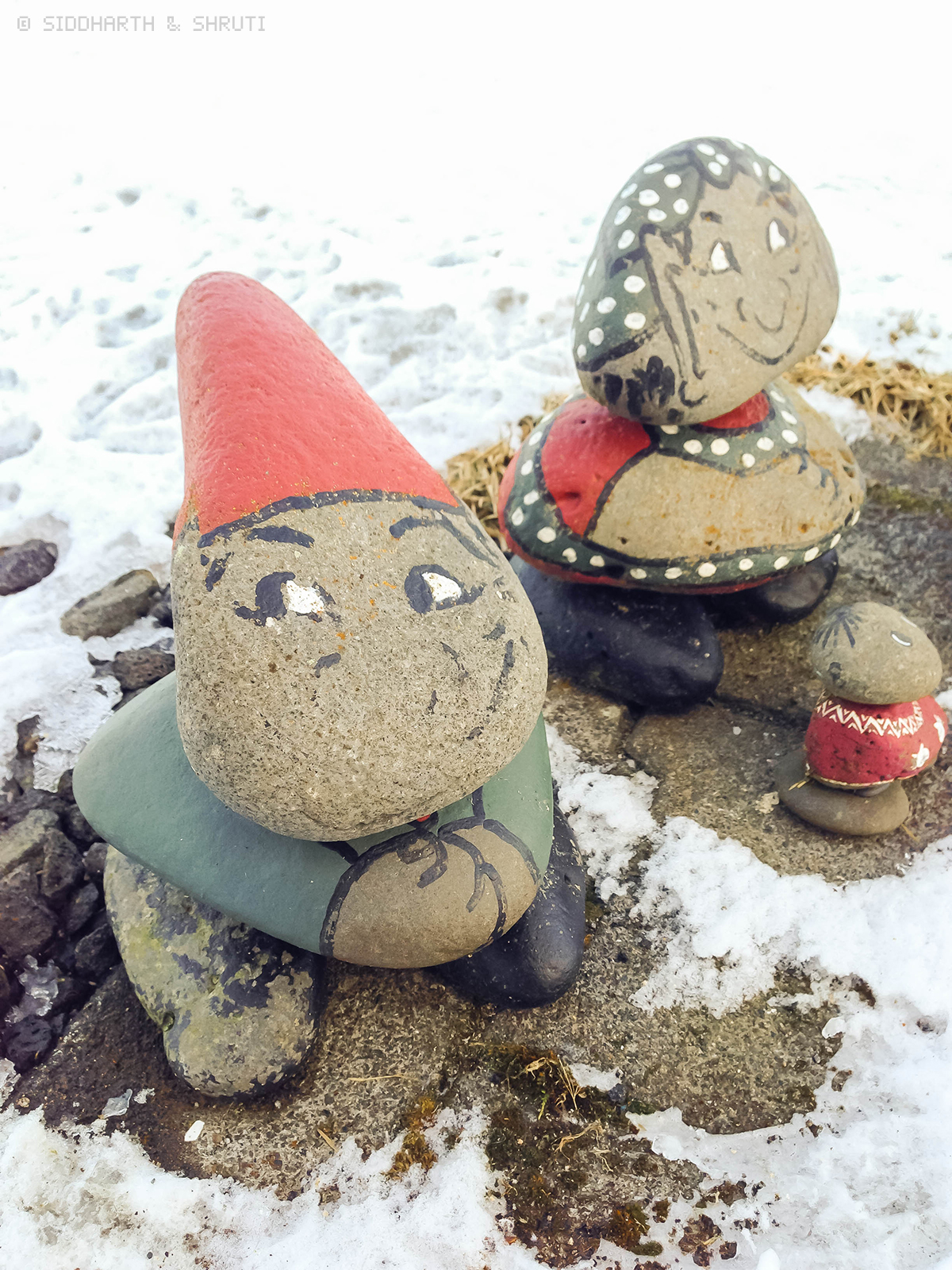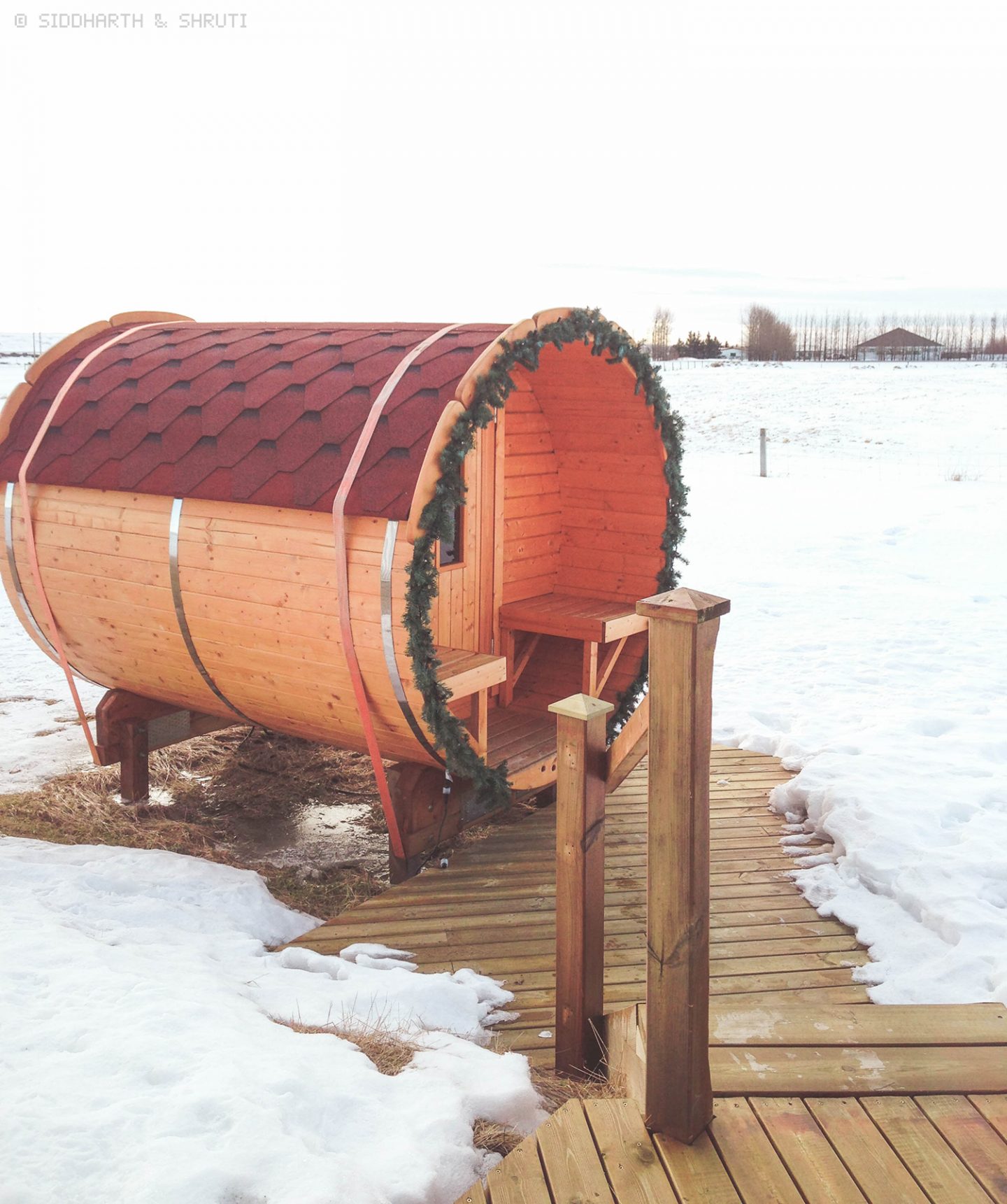 Breakfast is served in the communal dining room and was one of the highlights of our stay. The buffet menu during our stay included fresh geyser bread, waffles, smoked trout, fresh fruits and an assortment of jams and marmalade. The dining room also has tea and coffee making facilities. Tucking into a hearty breakfast was just the perfect start to our day out on the Ring Road.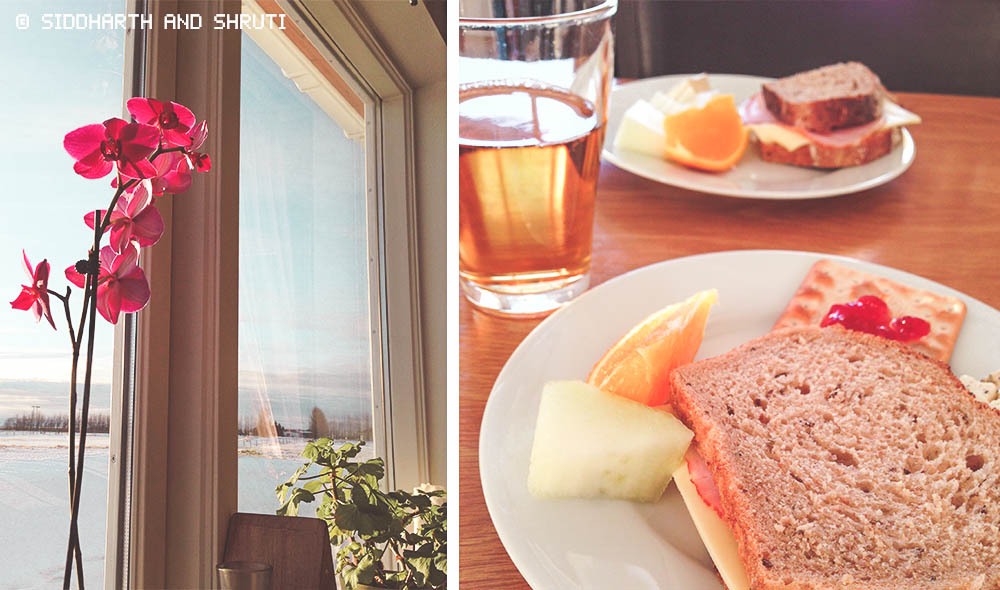 Our stay at Lambastadir Guesthouse also gave us a chance to check out some of the farm's animals. The farm has a bunch of sheep, horses, geese, rabbits, chickens and ducks. We were particularly excited to see the Icelandic sheep kept in a pen beside the farm. We thought they'd be cute and cuddly but they were extremely large and kinda intimidating. On the other hand, Icelandic horses are as adorable as they are majestic! We didn't get up close to any at the Lambastadir farm, but we did feed one later during our trip.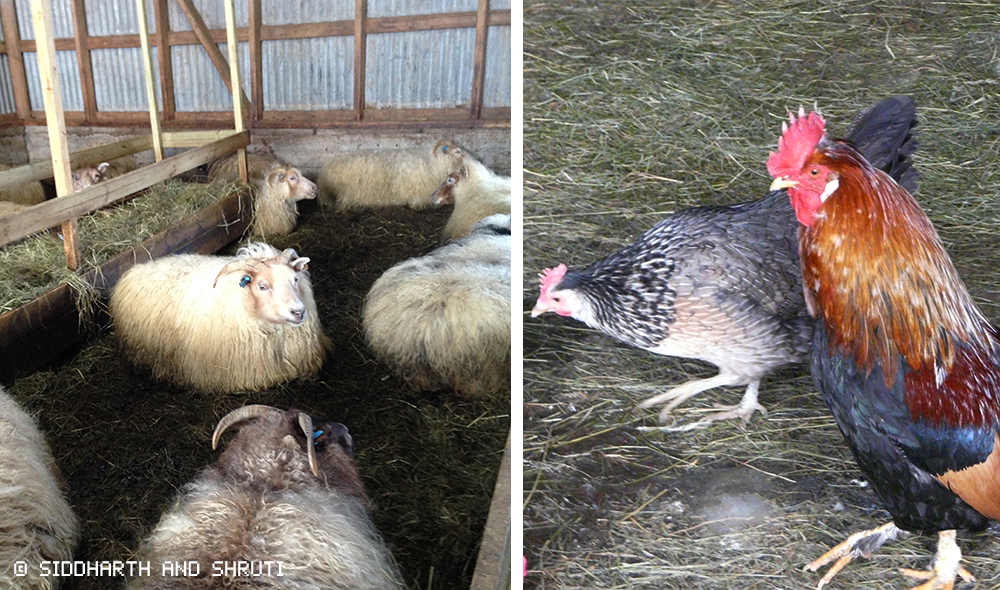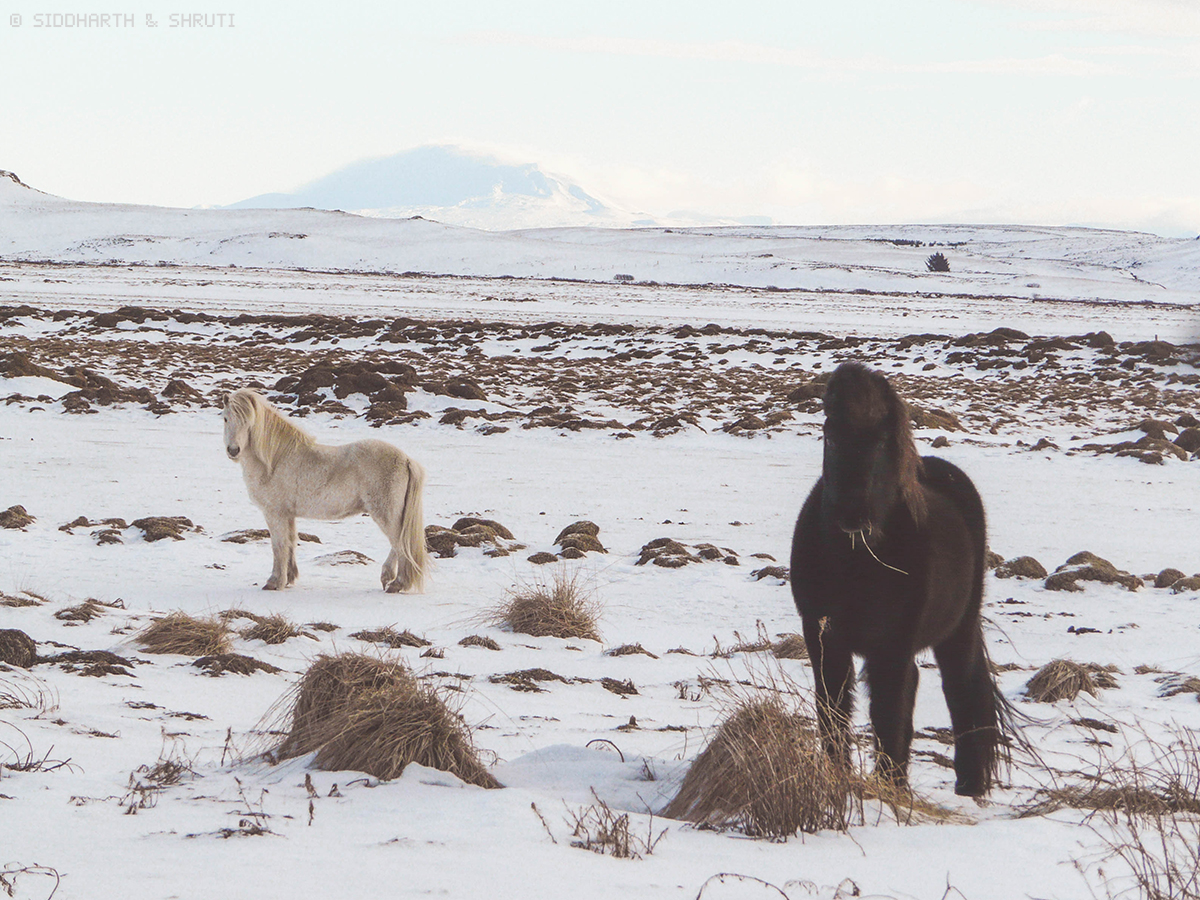 The only disappointing part of our visit to Lambastadir Guesthouse was that the weather wasn't in our favour. The night we stayed, the sky was overcast and eliminated all possibilities of spotting an aurora. This was unfortunate since Lambastadir Guesthouse has a special room for watching the Northern Lights as well as high-powered telescopes. We're sure this would have been an amazing experience had Mother Nature not played truant. If you are planning to visit Iceland with the intention of seeing the Northern Lights, we'd recommend checking out the Aurora forecast published by the Icelandic Met Office.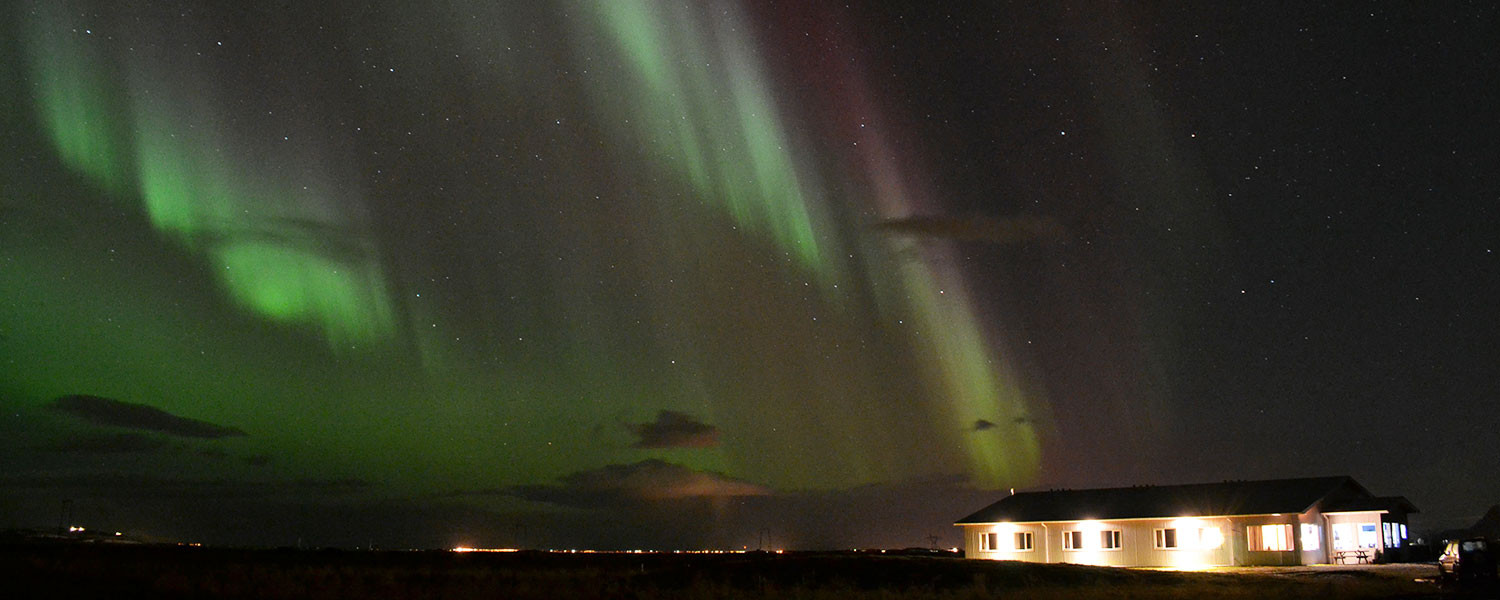 Photo Credit: Guesthouse Lambastadir
Don't forget to check out the rest of our articles about Iceland.
You can book your stay at Lambastadir Guesthouse via Agoda and Agoda.com
Like it? Pin it for later