Winter is here! And those of you waiting to chase the northern lights, it's time to make your move. Although most people prefer tropical vacations, we are one of the few who love winter vacations. Winter vacations have a charm of their own. Less crowds, cozy cabins, skiing and of course the northern lights. Although we did catch a glimpse of the elusive Aurora Borealis on our honeymoon in Iceland, it is not the only destination to chase these magical lights. We asked our fellow bloggers where they encountered this beautiful phenomenon.
Here are our top picks for magical destinations to chase the northern lights other than Iceland:
Fairbanks, Alaska | Matěj – Czech the World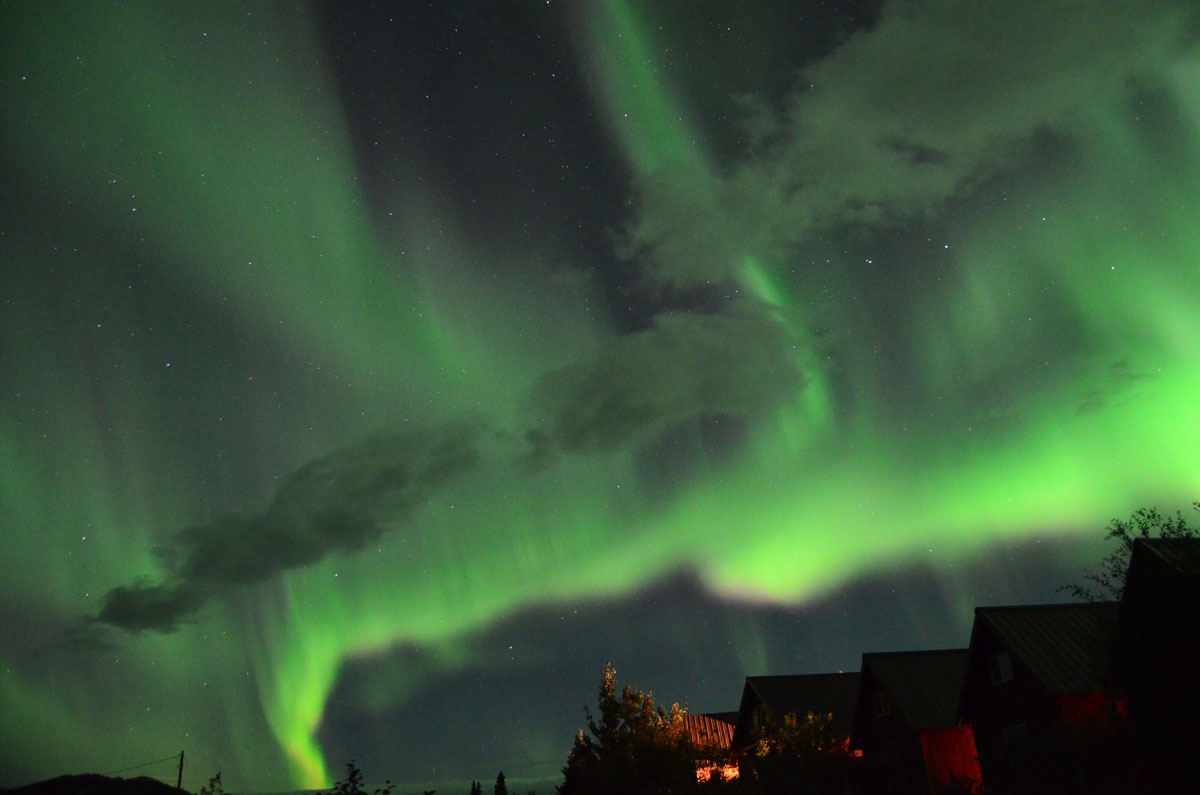 Fairbanks in Alaska definitely belongs among the best places in the world for watching the Northern Lights. It is located right under the "Auroral Oval", a ring-shaped zone with the highest aurora activity, which means that you have a very high chance to see Northern Lights. If the sky is clear it is enough to stay three days to a week to see the dance of Aurora Borealis. There is also a geophysical institute where they make Aurora Forecast – daily forecast of geomagnetic activity and Northern Lights.
You don't need to be directly in the Fairbanks area, but any place located North from Denali National Park is perfect. A very cool place where to go is Chena Hot Springs (1 hour 15 minutes drive from Fairbanks) where you can watch the sky directly from hot springs! Other good places around Fairbanks are:
Creamer's Field

Chena Lake Recreation Area at North Pole

Steese Highway to Cleary Summit

Murphy Dome

Chena Hot Springs Road and Chena River State Recreation Area
Before you head off for Aurora hunt, always remember to be prepared for cold arctic conditions. Bring some extra layers of clothing and hot tea in a thermos.
Swedish Lapland | Rachel – From East To West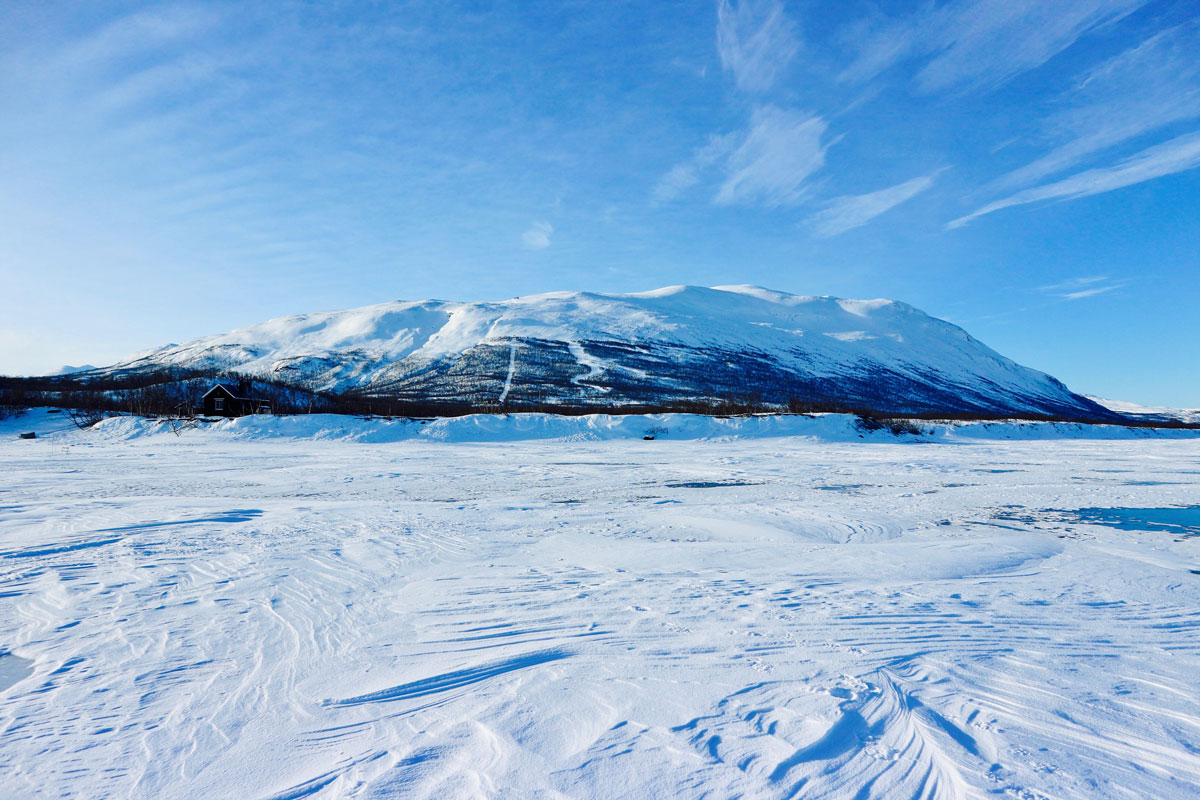 Swedish Lapland is one of my favorite locations to view the Northern Lights and is located in the Arctic Circle in Northern Sweden. The nature is unbeatable and the lack of light pollution makes it next to none. There are so many ways to see the Northern Lights in this area that are much more fun than searching on a back porch.
My favorite place to do this in Swedish Lapland is Abisko National Park. This is one of the biggest national parks in Sweden and is largely untouched by tourists. Abisko is a Northern Lights viewing haven. One of the most popular ways to view the Northern Lights in Abisko is going up to the Aurora Sky Station. This was literally made to view the Northern Lights/Midnight Sun. Late at night you take a ski lift up to the top of a mountain and wait for them to arrive.
If you don't want to do this, you can take a ton of other tours that surround searching the Northern Lights including nighttime dogsledding, snowmobiling, hikes and more.
Alta, Norway | Roshni – The Wanderlust Within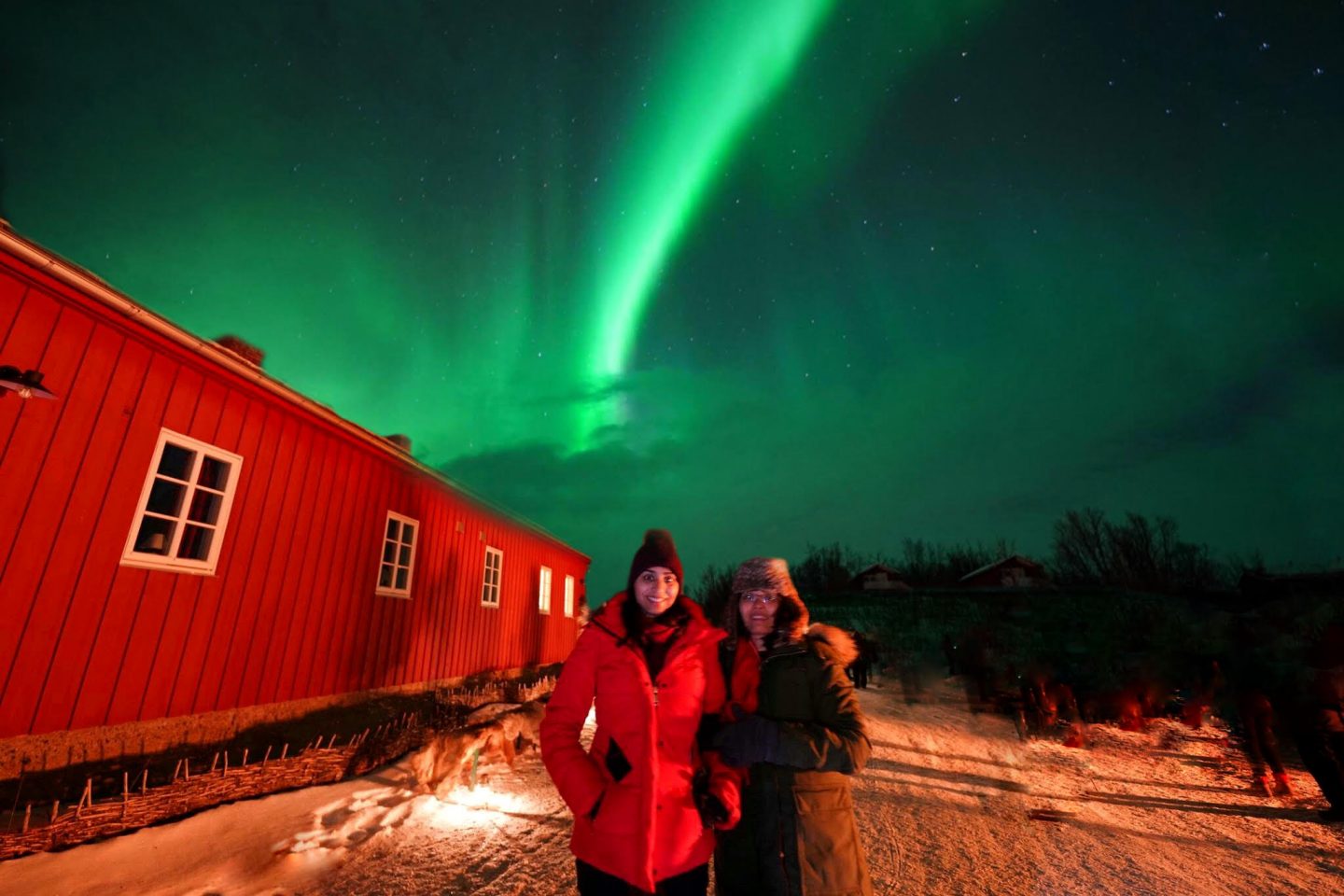 Often known as "the town of the Northern Lights", this small Norwegian city of 20,000 inhabitants is located 70 degrees north latitude and well above the Arctic Circle. During Winter, Alta experiences the Polar night. This means that for a few hours a day, there is a twilight blue glow that washes over the landscape, before turning pitch black for the remaining 20-22 hours a day. The darkness does however, make it perfect for chasing down Mother Nature's elusive light show.
It is best to join a Northern Lights tour so you have the highest chance of witnessing the eerie beauty of the Aurora Borealis. On our tour, we waited patiently with our tripods inside a picture perfect cherry-red Norwegian cabin. We kept warm with mugs of hot chocolate and homemade ginger cake. Two hours passed and just as we were giving up, the clouds parted and vivid blasts of green started to leap from one side of the sky to the other. The shimmering Aurora lasted for 45 minutes, allowing us plenty of time for photo opportunities and to take in the beauty of the lights.
To increase your chances of seeing the Northern Lights, make sure you stay a few nights in Alta, Norway as they were only visible one of the two nights I spent there.
Murmansk, Russia | Ellis – Backpack Adventures
Russia is a great country to see the Northern lights. A large part of Russia's territory lies above the Arctic circle. Unfortunately most of it is quite remote and very difficult to reach. Murmansk is the exception which makes it the best place in Russia to see the Northern lights.
Murmansk is the biggest city in the world above the arctic circle. An important port town that was completely destroyed in the second world war by Nazi Germany because of its strategic position. Murmansk never surrendered though and became one of the hero cities in the Soviet Union.
Located on the Kola bay the climate is actually rather mild for being so far up north. Still, winters are long, cold and dark up here. The polar nights when the sun doesn't even rise are the perfect time to see the Northern lights, but basically there is a good chance to see them the whole winter.
Although tourism is only just developing in Murmansk there are several professional agencies organizing Northern light safari's. They will bring you outside of the city where there is no light pollution and where the prediction to see it is best.
Compared to the prices of similar tours in neighbouring Scandinavia, Murmansk is pretty cheap. Besides chasing Northern lights, you can also visit a husky farm or go through the forested Kola peninsula on a snowmobile in winter which means there are plenty of reasons to visit Murmansk as a destination.
Northern Pole, Alaska | Louisa – La Passion Voutee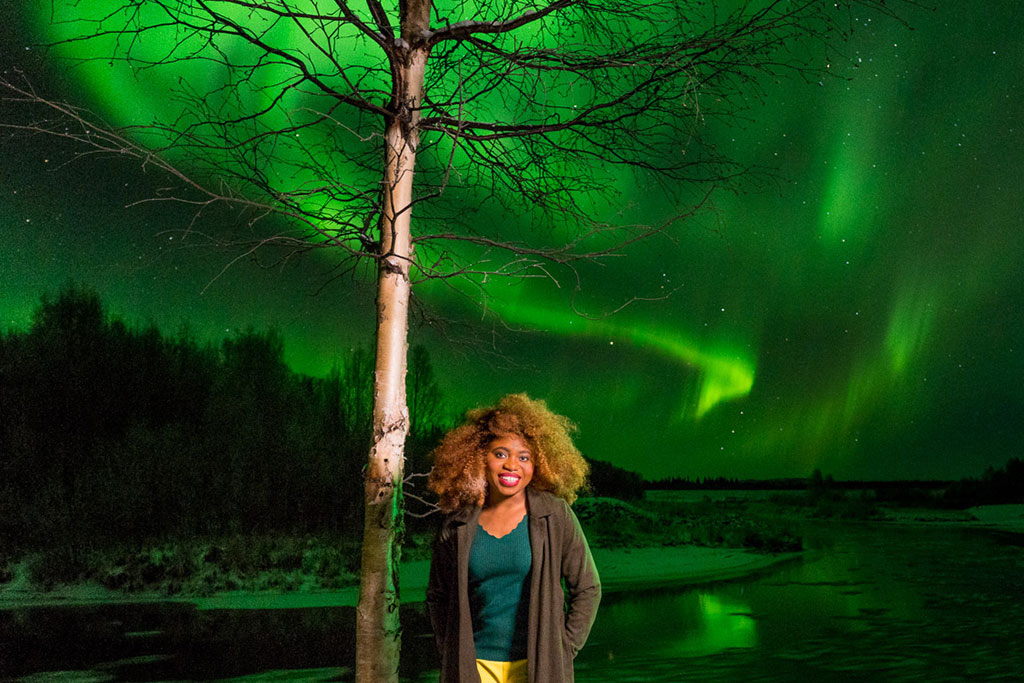 Often times when people mention the best place to see the Northern Lights, the first thought that crosses the mind is Iceland. But with a little research, you'll find out that you do not have to travel that far to be surrounded by the magnificence of the aurora borealis.
I was fortunate to live in Fairbanks, Alaska, a short 15-minutes drive from North Pole, probably better known as the Northern Lights capital of the US where this photo was shot. What makes North Pole an excellent destination to chase the Northern Lights is its prime location within the auroral oval.
Matter of fact, a 3-night winter vacation in North Pole or nearby Fairbanks gives you a 90% shot of seeing the Northern Lights. Pressed for time, North Pole is an enticing long weekend getaway.
Hint: Use the publicly available North Pole Northern Lights forecast for a prediction of your likelihood to see the aurora borealis.
In addition to the Northern Lights, there are a plethora of unique things to do in Alaska that you won't find elsewhere. After crossing this natural wonder off your bucket list, explore the rest Interior Alaska has to offer from the Santa Claus House, the Antler Academy (of Flying & Reindeer Games), and the Screaming Weasel to Pioneer Park, the Ice Museum, and Chena Hot Springs.
Greenland | Kristen – Yonderlust Ramblings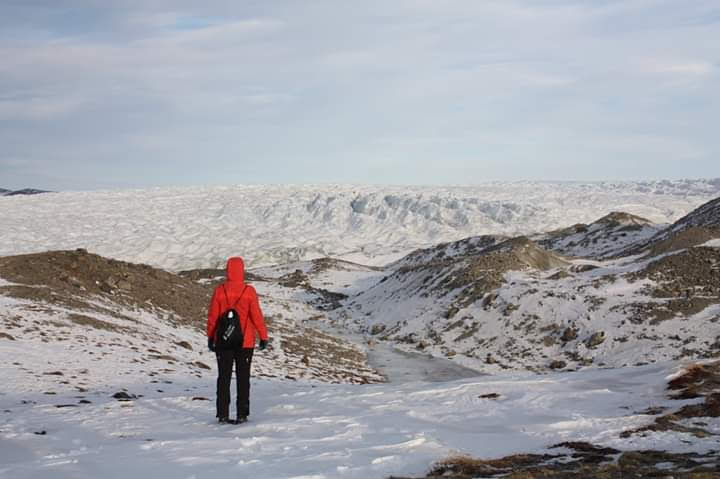 One of the best backdrops from which to view the Northern Lights is the dramatic island of Greenland. Greenland's location, in addition to its massive, unobstructed views of the night sky, make it a perfect destination from which to chase the Lights.
The optimal time for Northern Lights viewing in Greenland is the late summer and autumn months. Other tips include viewing from a location removed from sources of artificial light, such as city street lamps.
Greenland visitors have several options for chasing the Lights. During peak late summer and autumn nights, visitors can often have successful viewing experiences simply from stepping outside, looking up, and waiting patiently. When I visited Greenland in October, the Northern Lights put on a show for three out of my four nights.
Other options include Northern Lights tours. Greenland visitors filter through the town of Kangerlussuaq, where the international airport is located. One of the many unmissable activities found in Kangerlussuaq include guided Lights tours. These nightly tours occur outside of town, where the Greenland skies are at their darkest and provide the perfect viewing opportunity.
There's no better place to enjoy this otherworldly performance. Greenland's stark yet stunning scenery and topography are even more breathtaking when lit up by the dancing strings of pinks, greens, and purples streaming across its skies.
Isle of Skye, Scotland |Beata – Stunning Outdoors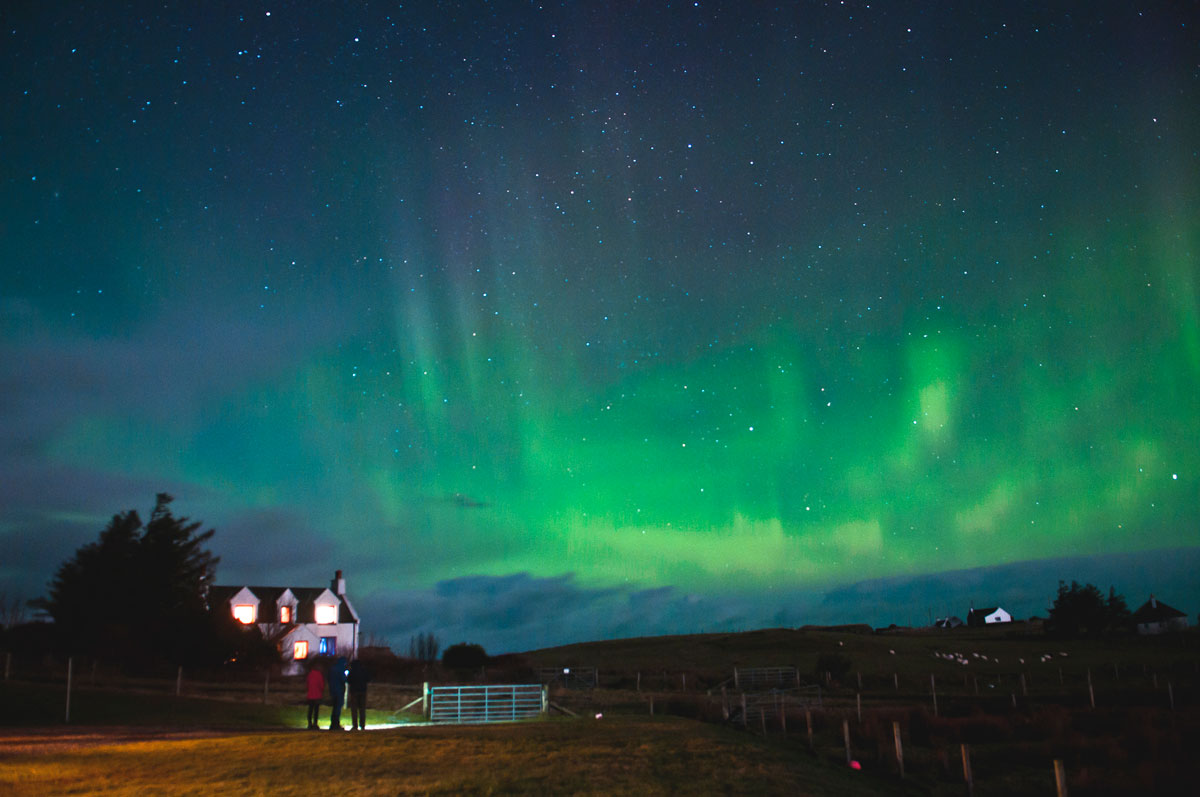 Scotland may not instantly come to mind when thinking about best locations to see the northern lights, however based on our own experience we can assure you that it's worth consideration!
Since we started chasing Aurora Borealis a couple of years ago, we witnessed several amazing shows in about half a dozen Scottish locations. One of the most spectacular northern lights displays we enjoyed in Scotland was on Isle of Skye, on New Years Eve; the memory of it will stay with us forever!
We were coming back to our accommodation from New Years celebrations in Skye's capital, Portree, when we noticed that majority of sky above us was lightened by the northern lights! We could see 'dancing' bows of faint green even with naked eye! Without delay we drove to our cottage to pick up the camera and tripod, to capture the spectacular show above our heads!
That night we observed the most stunning part of Aurora Borealis display while standing right at the cottage's doorstep! Green and purple vertical beams, fast moving lines of intense green… it seemed so unreal to watch, and especially on such a special night!
Isle of Skye is one of the most suitable locations to chase polar lights in Scotland for a couple of reasons. Firstly, it's virtually free of light pollution; secondly, is surrounded by water and has 'open horizon' towards the north which is an important factor. Thirdly, it's located in northern Scotland, therefore its latitude allows for relatively frequent polar lights sightings between mid-August and mid-April.
Kirkenes, Norway | Rai – A Rai of Light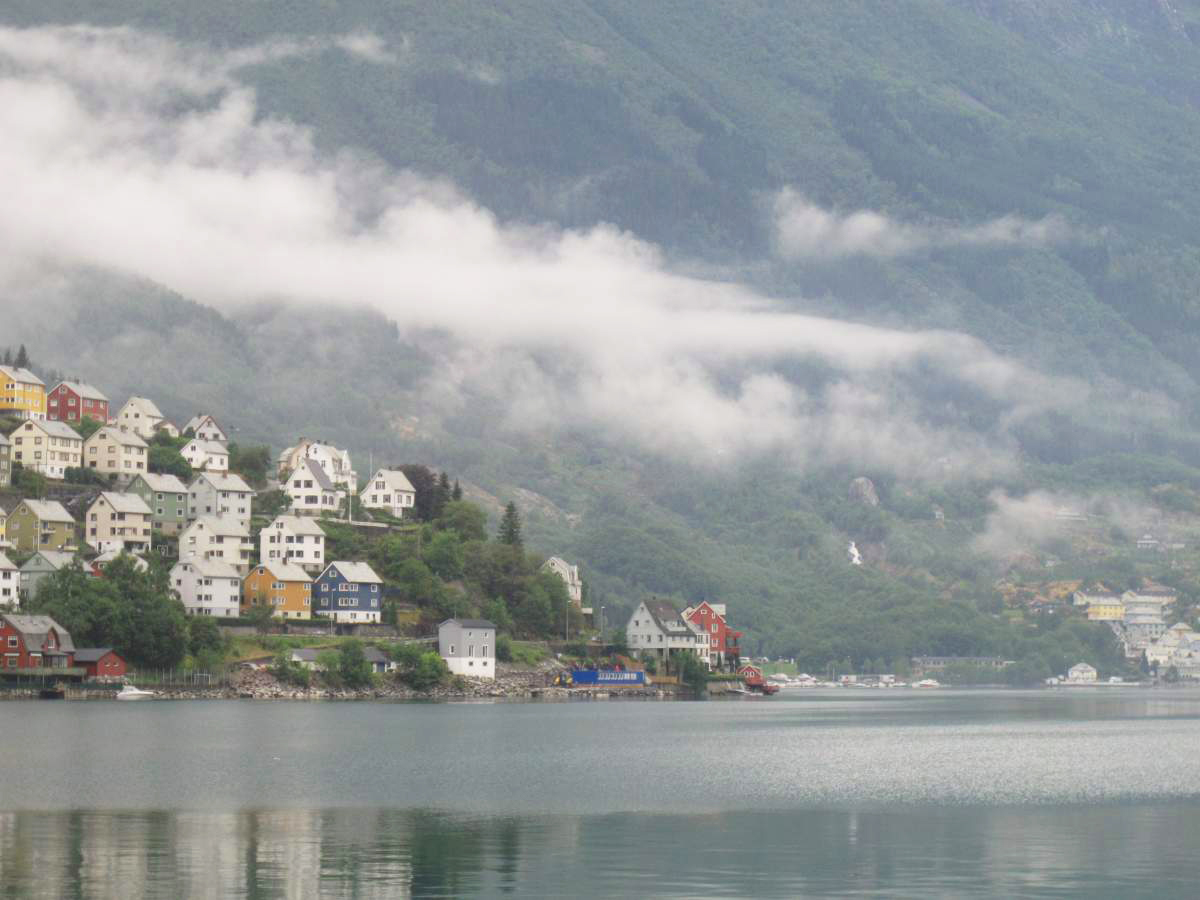 The most northeasterly town in the country, Kirkenes is found in North-Eastern Norway, close to Finland and Russia. It offers a good mix of history, culture, and the potential of viewing the Northern Lights. Given the remote location of the region, and it's dry and continental climate, the Northern Lights are a common phenomenon and one of the best reasons to visit. Excursions are easily arranged which take you far away from the artificial light of the town and into the surrounding wilderness.
While here, don't miss the opportunity to visit the Border Area Museum, showcasing the role that this town played during WWII. It was one of the most bombed cities in Europe. Only a handful of houses survived the war, so the village has a modern, rebuilt feel to it. Just outside the town's borders, there are a host of activities which make the most of the surrounding mountains, lakes, and fjords. My time in this tiny Arctic town was a highlight of my travels and is sure to leave you with a smile that remains long after you've left.
Rovaniemi, Finland | Natalie – Love and Road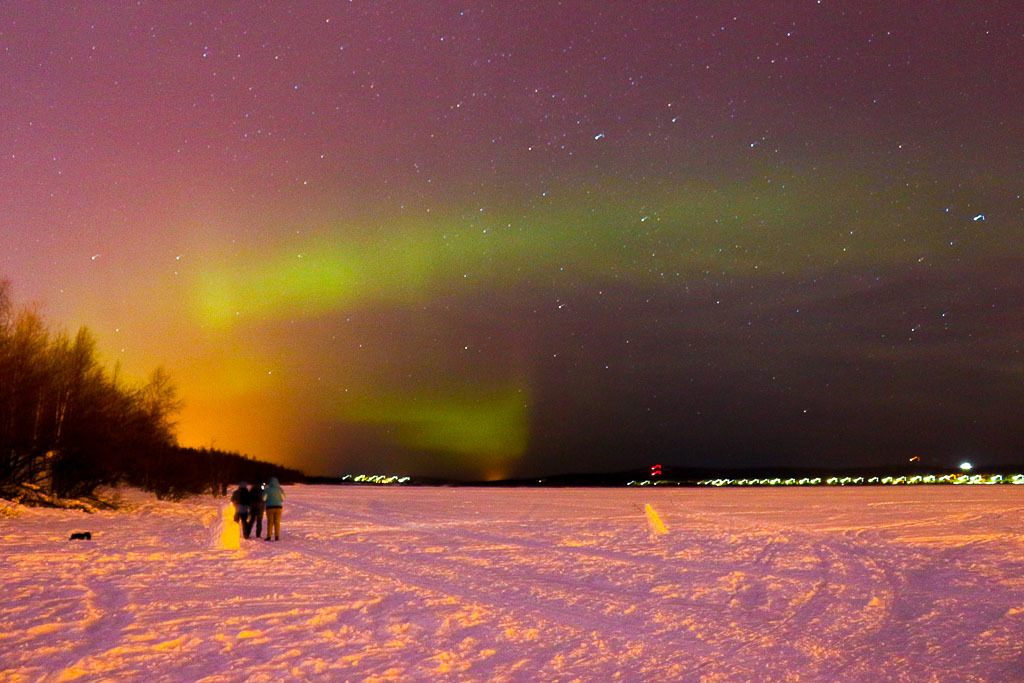 Rovaniemi is the perfect place to witness the Northern Lights, to meet Santa Claus and cross the Arctic Circle. Yes, this tiny city in Northern Finland is the official address of Santa Claus and you can visit his house and meet him there. Of course, it's also an amazing destination to see the stunning aurora borealis.
When I close my eyes I can still see those greens waves taking over the sky and how happy and excited I felt. Seeing the Northern Lights was a dream come true, and I'm grateful we chose to do it in Rovaniemi. It's a democratic destination where you can find stunning hotels, glass igloos, budget friends accommodation, and even Airbnb apartments, making it a good winter destination for any kind of traveler.
Despite being a small city there are plenty of things to do in Rovaniemi to keep you busy during days. To see the Northern Lights in Rovaniemi you can go on arctic safari or do it by yourself as there are a few spots in the city that are dark enough to admire the lights.
We did both, on our first day we went for a group tour where we walked in the woods, had a barbecue under the stars and waited for the magical moment. It was amazing, and I recommend going on a tour (private or group) as they know the good spots to see the lights and they give you special clothes and boots to cope with the extreme cold.
Yukon, Canada | Christina – Travel2Next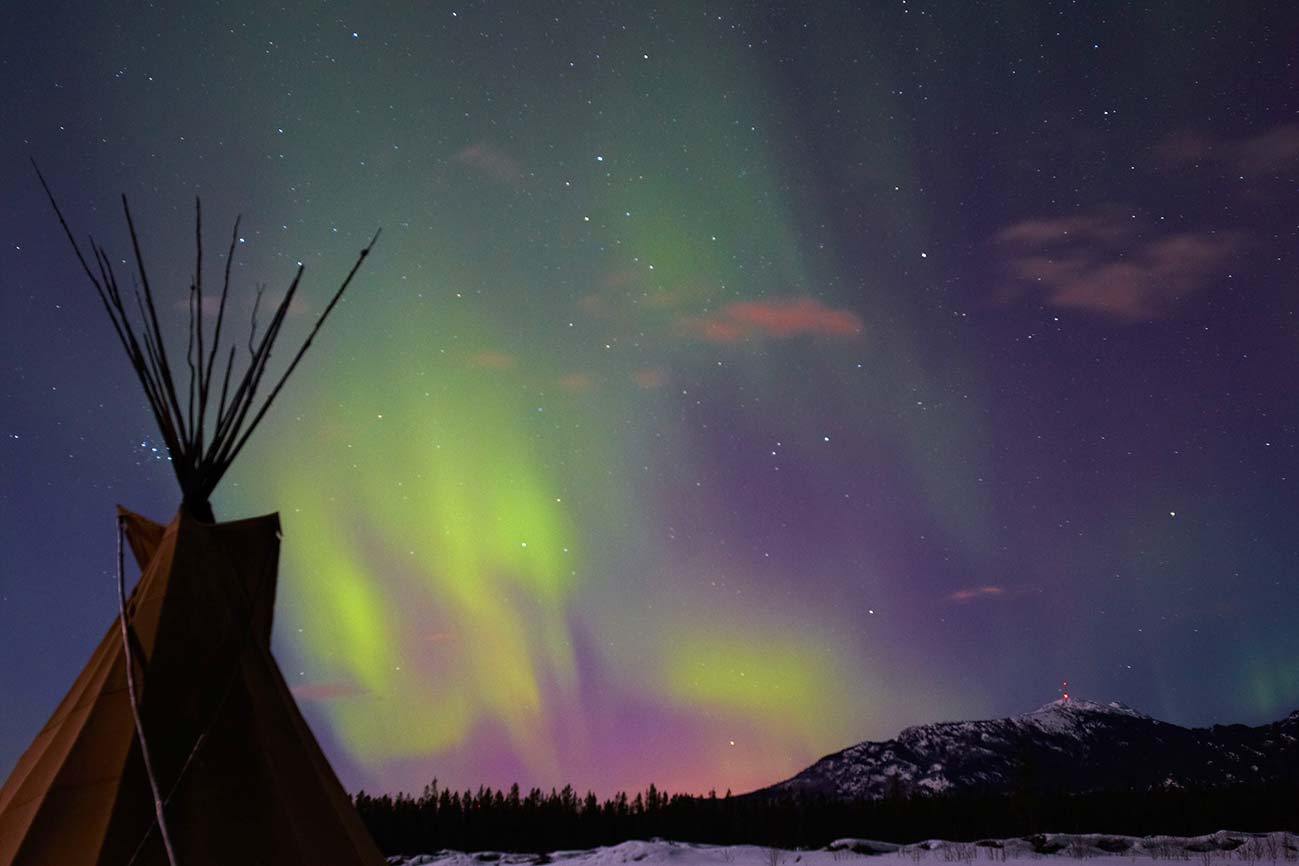 One of the best places to see the Northern Lights in Canada is in the Yukon, which is a rugged Canadian province that shares a boundary with British Columbia, Northwest Territories and Alaska in the USA.
Although the Yukon is a vast and remote place, a good reason to choose the Yukon for your Northern Lights trip is because it's easily accessible. There are flights to its capital, Whitehorse, from several cities in Canada, including Vancouver, Ottawa, Calgary, Edmonton, Kelowna, Victoria and Yellowknife. Another way to reach the Yukon is to go on a road trip from Alaska or British Columbia.
The easiest way to experience the Yukon Northern Lights is to stay in Whitehorse, which is the largest city, and join an Aurora-tour from there. Most tour companies have special Northern Lights-viewing facilities a short drive from the city. Many provide tripods and will give you tips on how to set your camera up to take photographs. These Aurora-viewing tents or cabins usually have wood-fired stoves to keep you warm as well as hot drinks and snacks to munch on while you're waiting for the Northern Lights to light up the sky. Another way to see the Northern Lights in Yukon is to book a room in a lodge or cabin in the countryside, which will also give you the chance to see a beautiful part of Canada.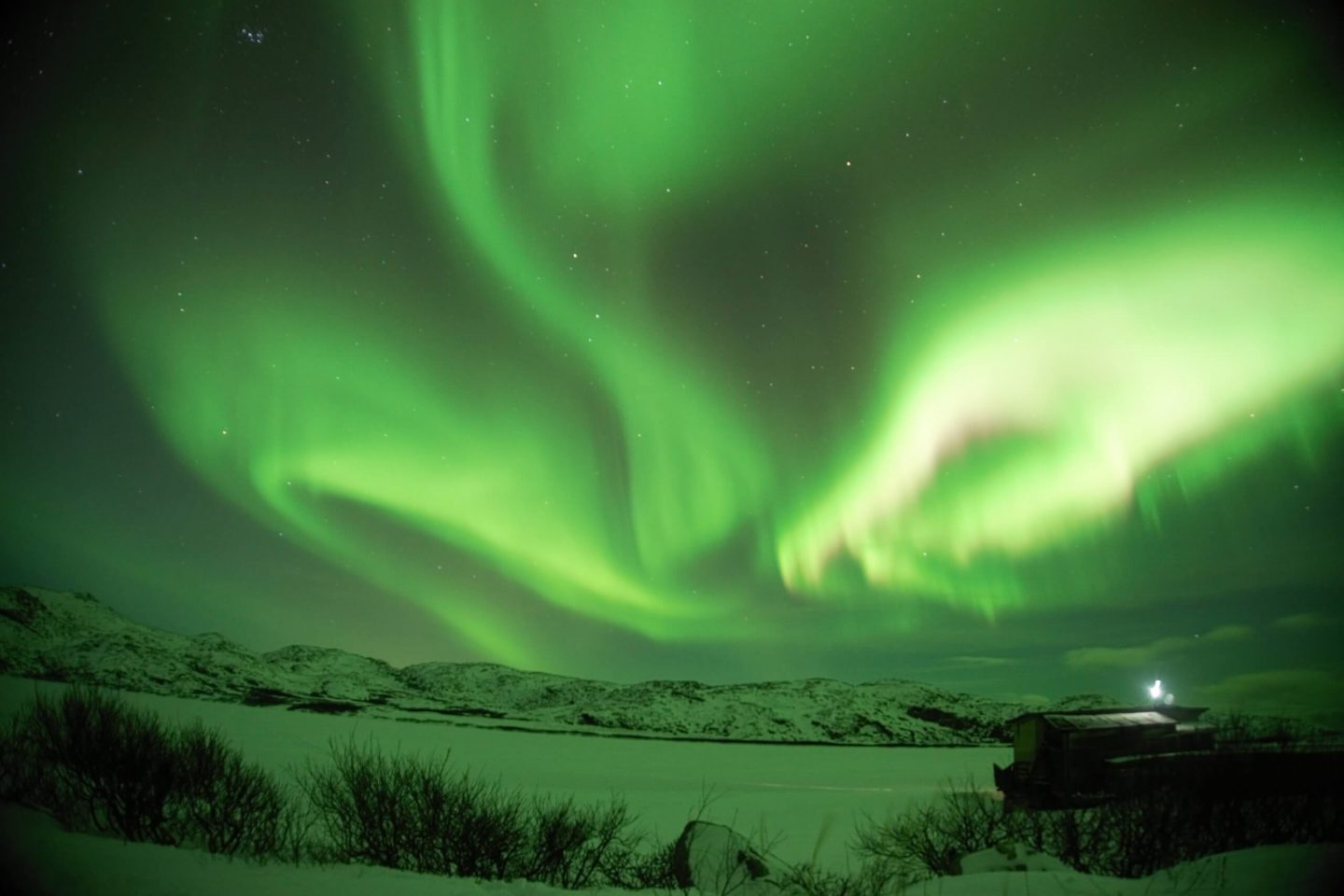 Svalbard is the Europe's northernmost archipelago north of the Northern coast of Norway. Located halfway between the mainland of Norway and the North Pole, Svalbard (or Spitsbergen) is a remote, desolate place. Nevertheless, it is one of the best spots to see the Northern Lights. If you like the idea of a polar night when the sun doesn't rise at all, and the thought of venturing out into unexplored territory that only sees polar bears and occasional locals doesn't scare you away, this place is for you!
Thanks to the Svalbard's location at 78° north, the island is one of the few places in the world where you can reliably see the Polar Lights even during the daytime. This significantly increases your chances of seeing Aurora borealis, but you'll obviously have to dig a little deeper to pay for the trip. The best time to visit Svalbard for the Northern Lights is from mid-November through the end of January when the night lasts for more than 24 hours.
You can get to Svalbard from either Oslo Airport Gardermoen (OSL), or Tromsø Airport (TOS). If you're looking for places to stay in Svalbard, you can choose either Longyearbyen or Barentsburg – the Russian settlement that is a cheaper alternative with plenty of old Soviet charm. However, it can only be reached by snowmobile tour in winter or a boat trip in summer.
Like it? Pin it for later!