It's no surprise that we love food tours. If you haven't read our collab post series – Food tours across the world, you really should. When we heard that A Chef's Tour was starting a Mumbai street food tour, we knew we had to try it. To those of you who do not know us personally, we are both born and raised in Mumbai. We have grown up with our fair share of Mumbai's delicacies. But we were very excited to see what a walking street food tour in our own city would be like.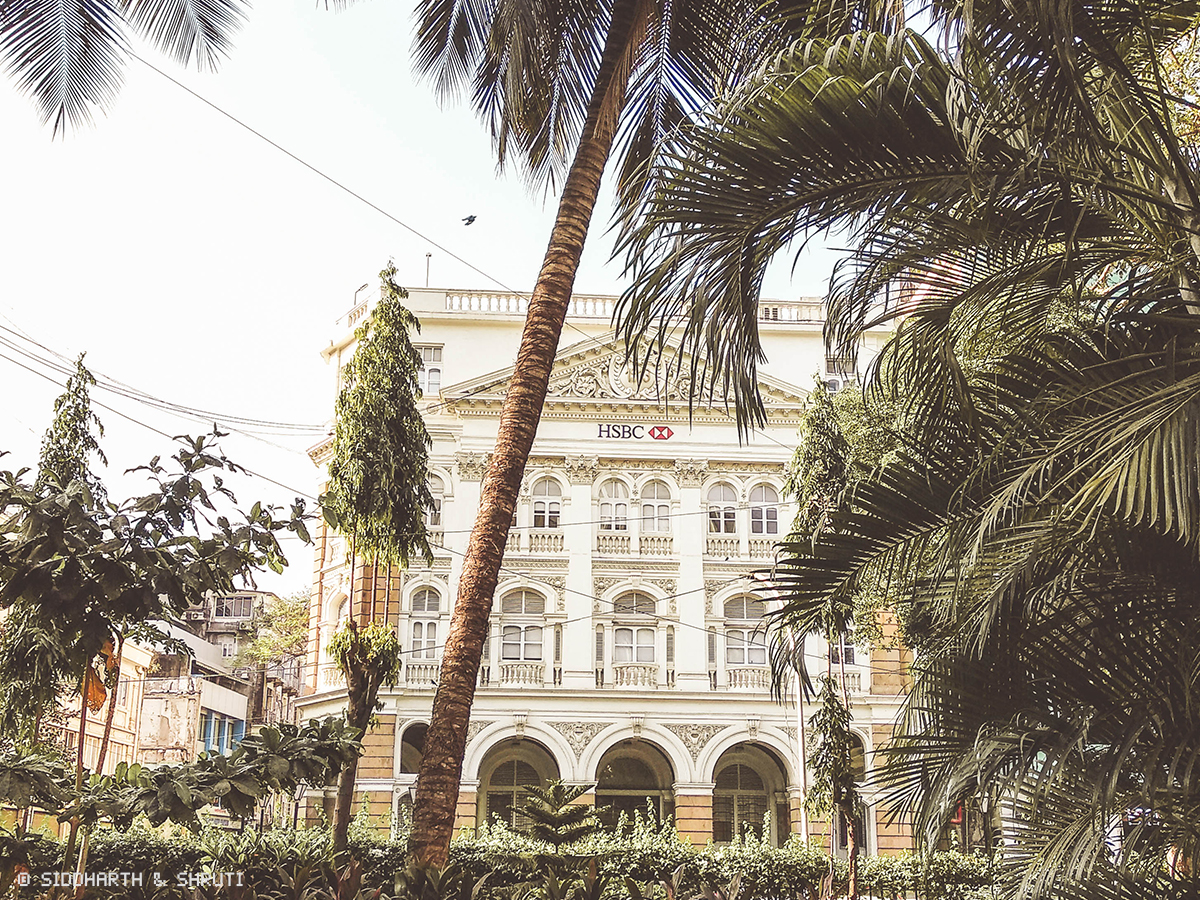 We met our guide Shailesh Jethva outside the Residency Hotel in Fort. While summer may be an enjoyable season in Europe, in Mumbai it's hot and muggy. With the sun blazing overhead, the first stop of this tour was perfect; a soothing lemon drink as a respite from the heat. The mildly spiced lemon drink can be made with either soda or water. We were happy to see that they used bottled water. Despite being locals, we are a bit wary about drinking water that is not purified. Thanks to the lovely nimbu soda vendor, we have found ourselves a clean lemony roadside drink.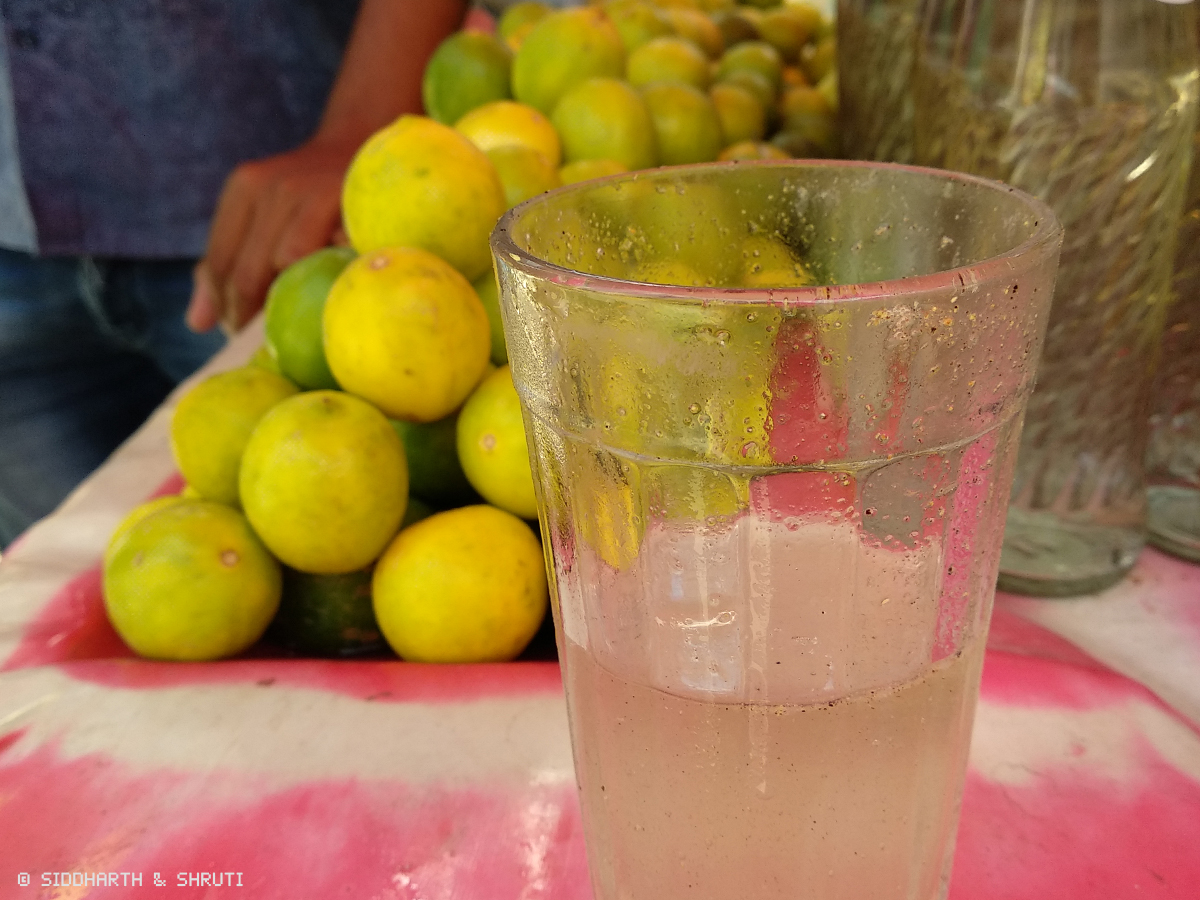 Next stop was an authentic Kerala thali. Don't worry, the tour skips the rice and dal part of the menu (which would just fill you up) and only samples the chutneys and vegetable curries. The Thali comes with a combination of tangy and spicy chutneys and coconut based curries. You can do what we did and use the poppadom as chips and the chutneys as a dip. If you want the 'like a local' experience, you can eat with your hands. If that sounds too messy, they will give you a spoon and a fork.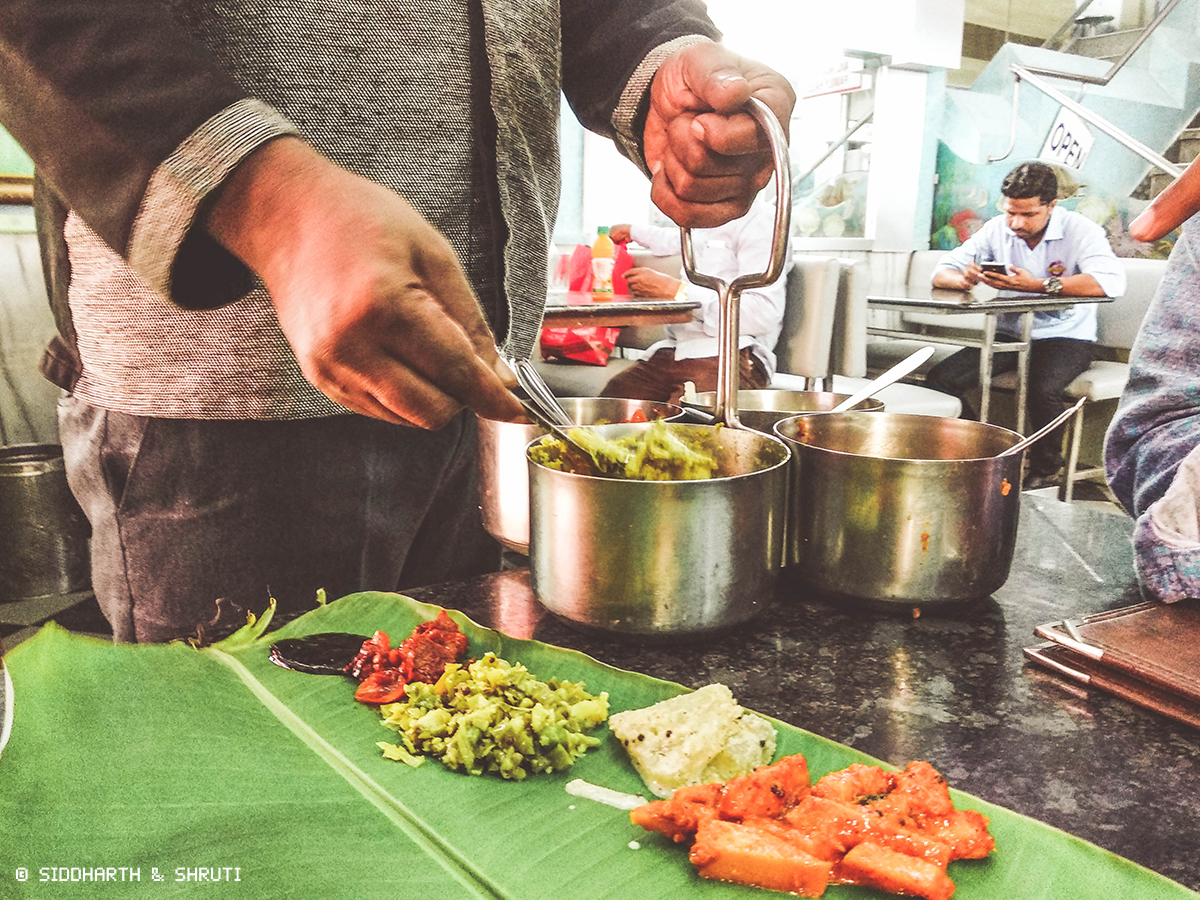 After that spicy tasting, it was time to head over to a 65 year old Persian-style bakery. Yazdani Bakery opened its doors in 1953 and has been serving some yummy apple pie since decades.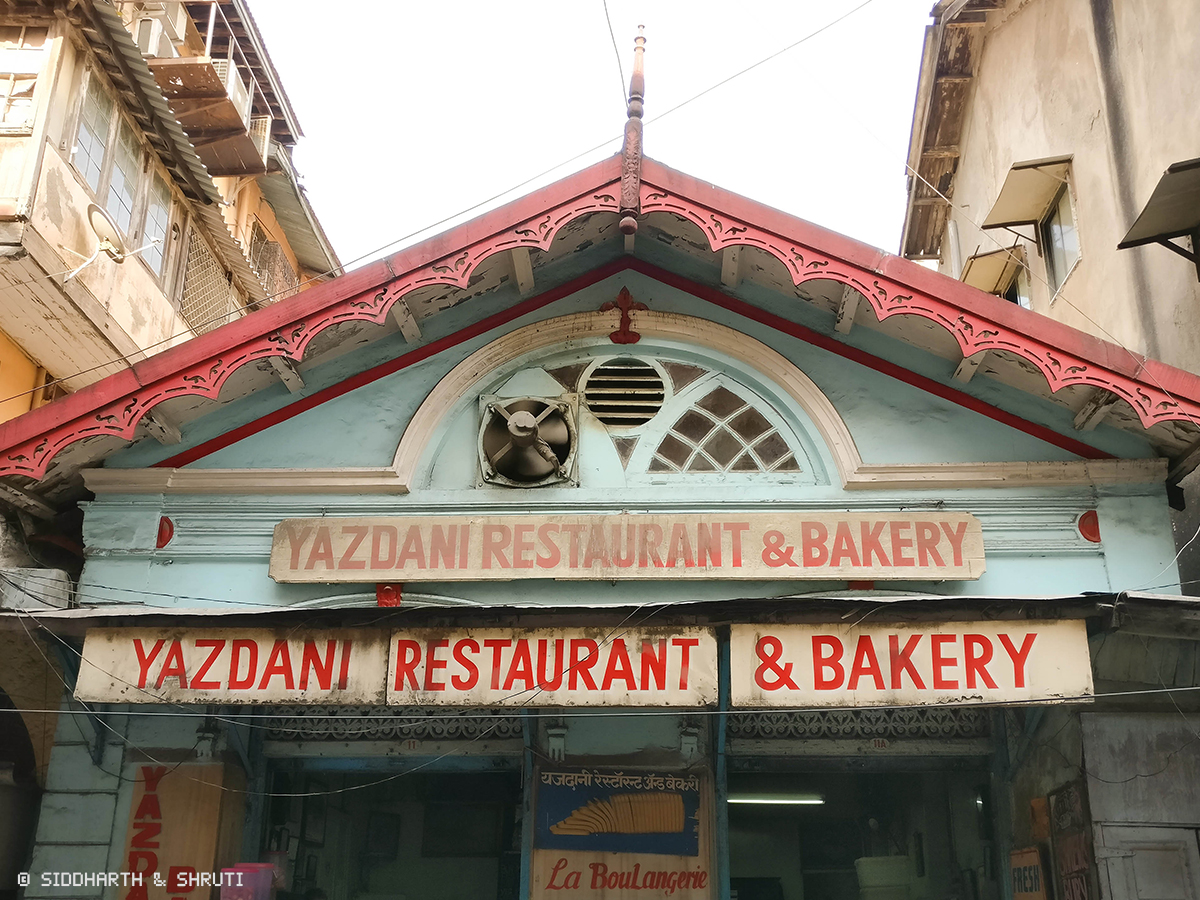 The apple pie crust is crisp and flaky but the insides are soft and sweet. It's not too sweet and it's not too salty. Its just right! The only downside here is that the seating area is near the ovens and the heat dissuades you from hanging around for a long time.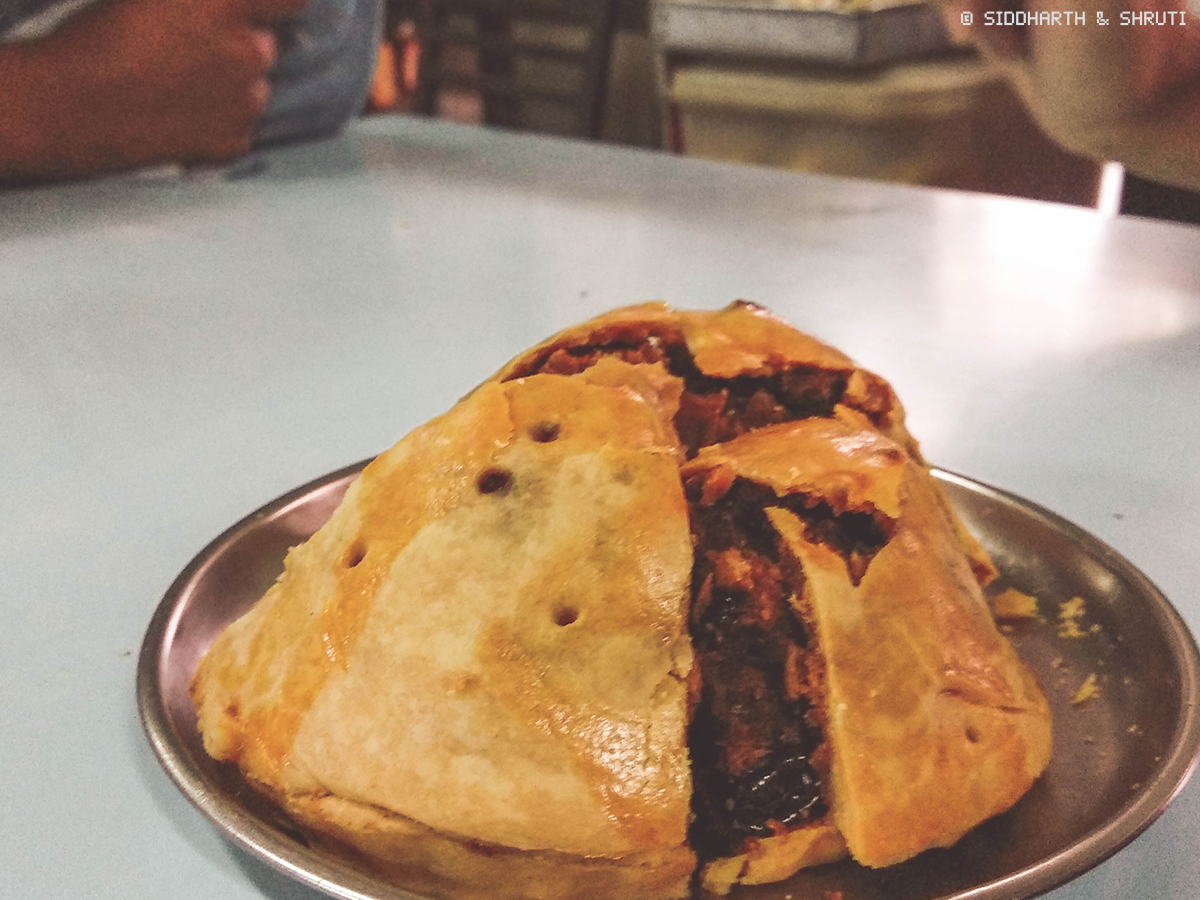 While we were on our way to the next stop, we stopped over at the elegant St. Thomas Cathedral . Despite having lived in Mumbai for so long, we had never been here and used this opportunity for a quick visit.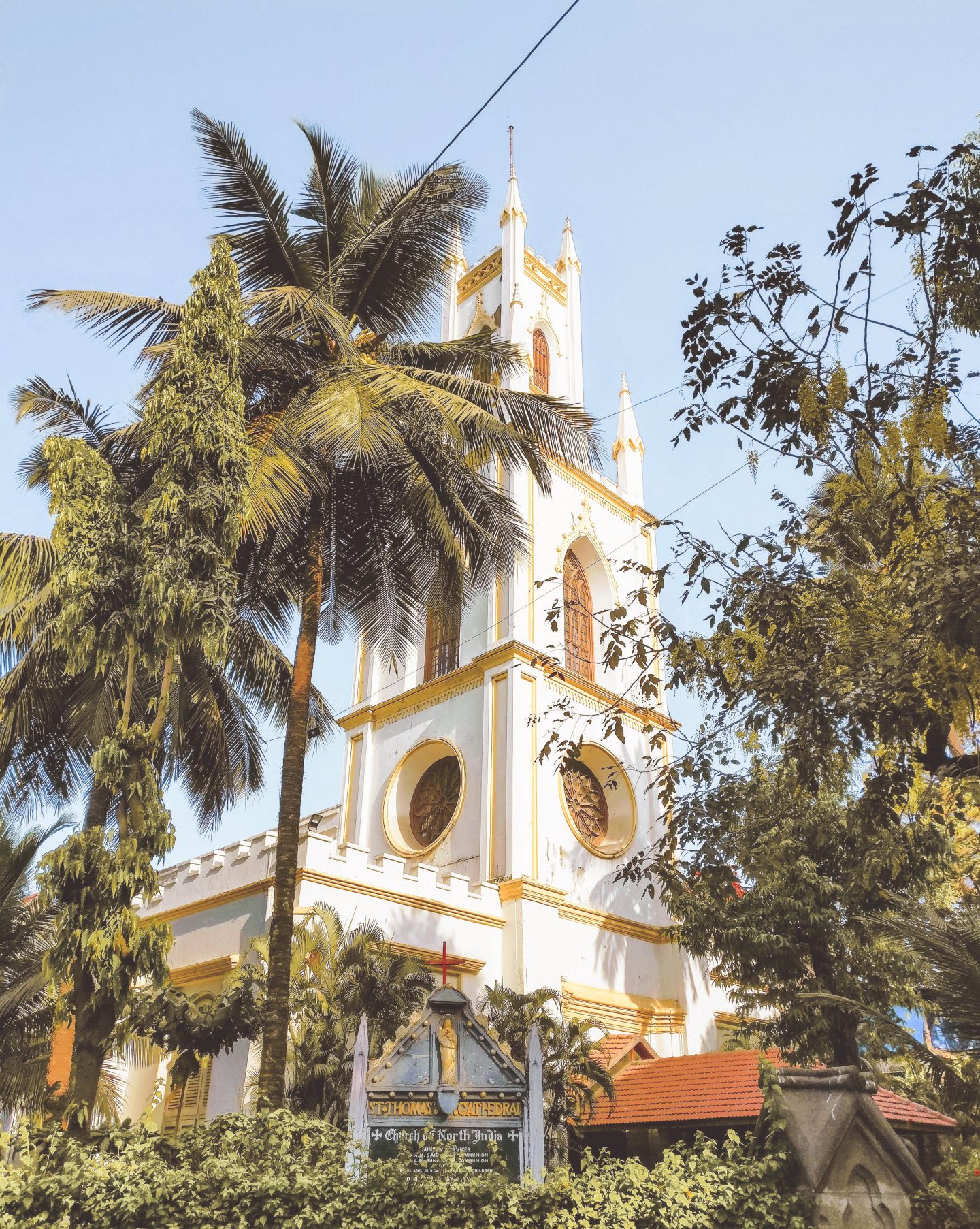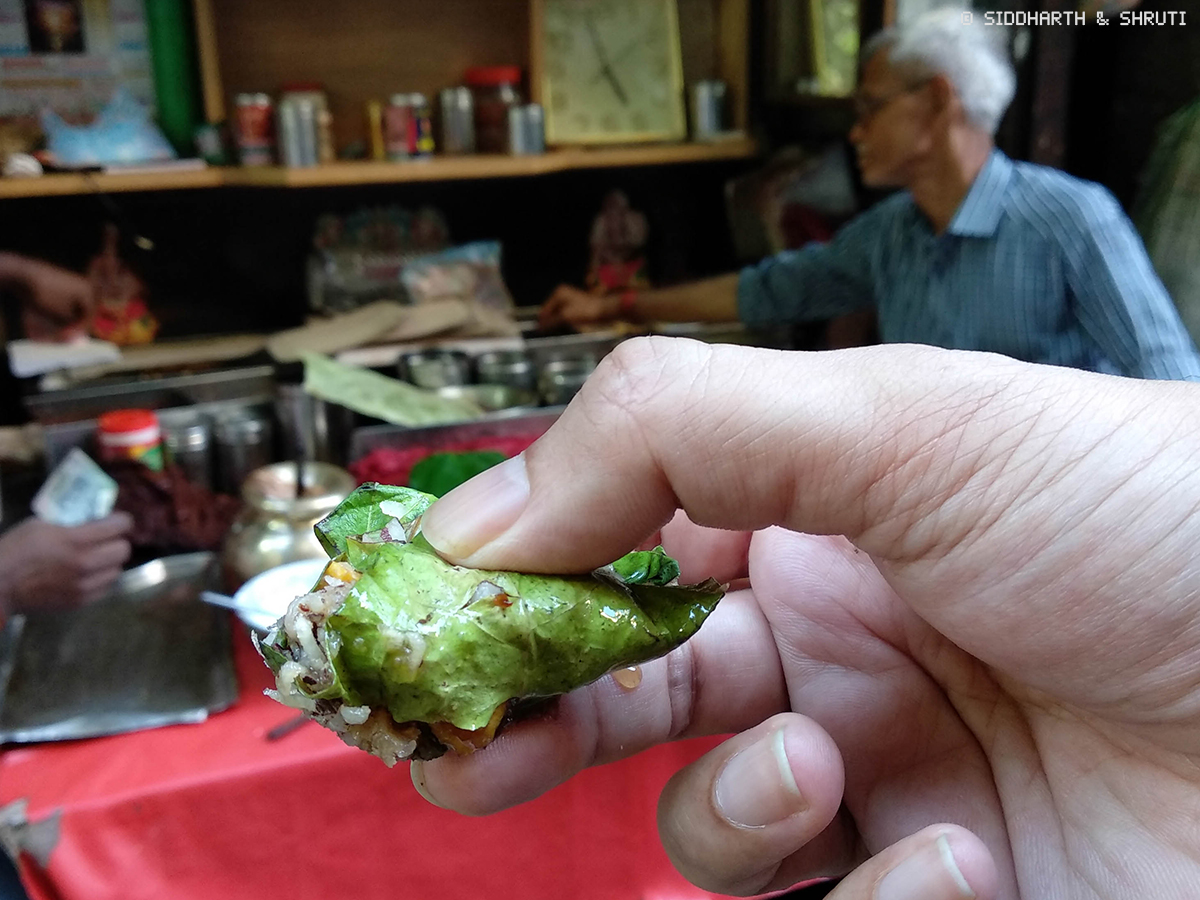 Paan is a preparation of betel leaf mixed with lime and areca nuts. The locals sometimes do mix it with tobacco but you can enjoy a clean version with a sweet and spicy mixture of cherry, sugar and banana syrup. The paan culture is criticized due to people spitting it out in public places. Shailesh will order you one that does not require you to spit out, so don't worry about it.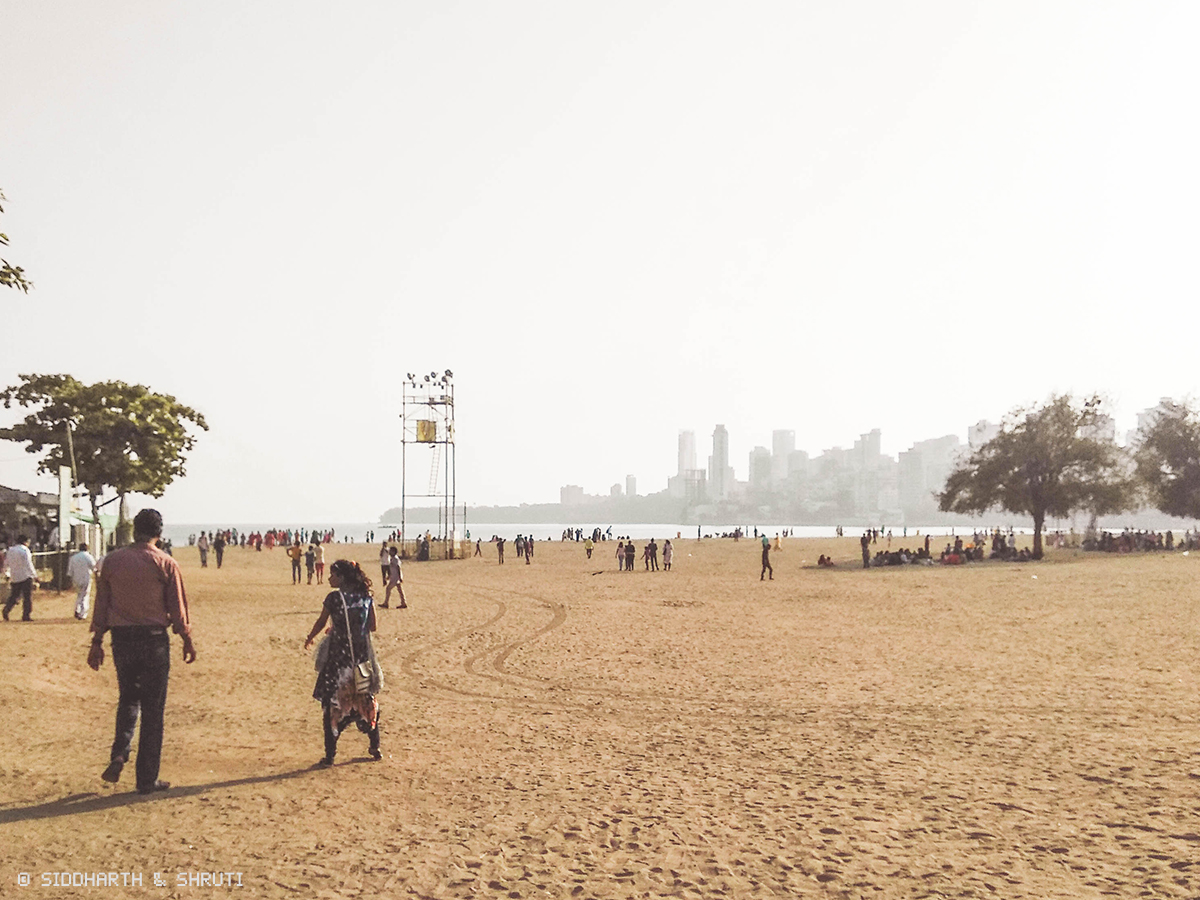 After walking around for a while, we boarded the local train to Girgaum Chowpatty. You don't need to be intimidated by the Mumbai trains since it's just a couple of stops away. After the train journey, we landed up on the beach. We hadn't been here in quite a while. While most westerners equate the beach with swimsuits and sunbathing, public beaches in India do not allow it. You will find families fully clothed bathing in the sea or out for a stroll.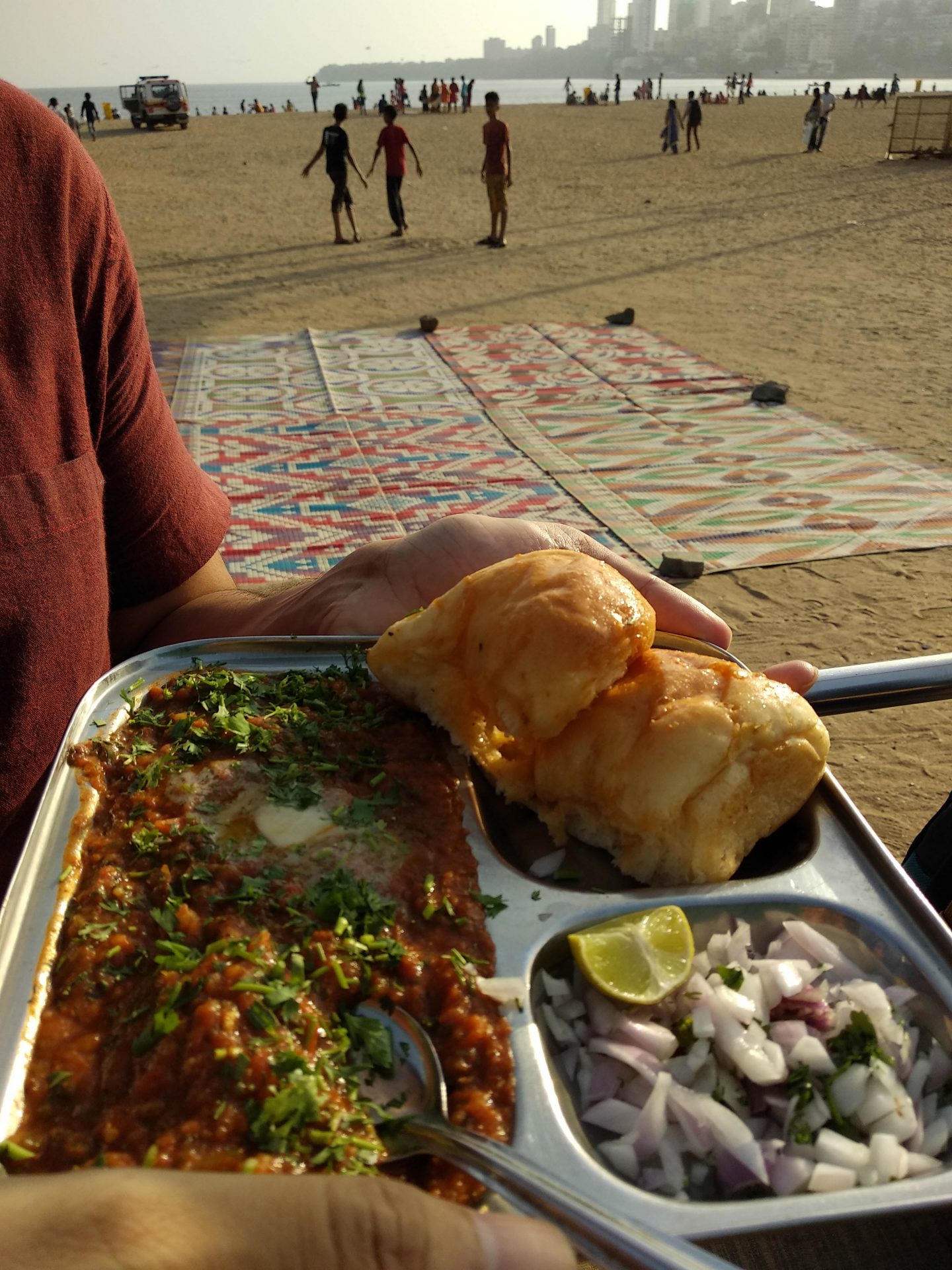 A Mumbai street food tour will be incomplete without Pav Bhaji! This mishmash of vegetables topped with cheese is definitely a crowd pleaser. You can also opt to try chaat like bhel puri and pani puri here. Unlike the lemon drink, the pani puri here is not served with filtered/bottled water which made us avoid it. We are not trying to scare you, thousands of people do have these everyday. But having parents who are doctors stops us from having a devil may care attitude. Pani Puri if you've never heard of it are shells filled with a spicy mash and flavoured water. These are one of our absolute favourite street foods! They do make pani puri with bottled water for paranoid people like us in other parts of the city.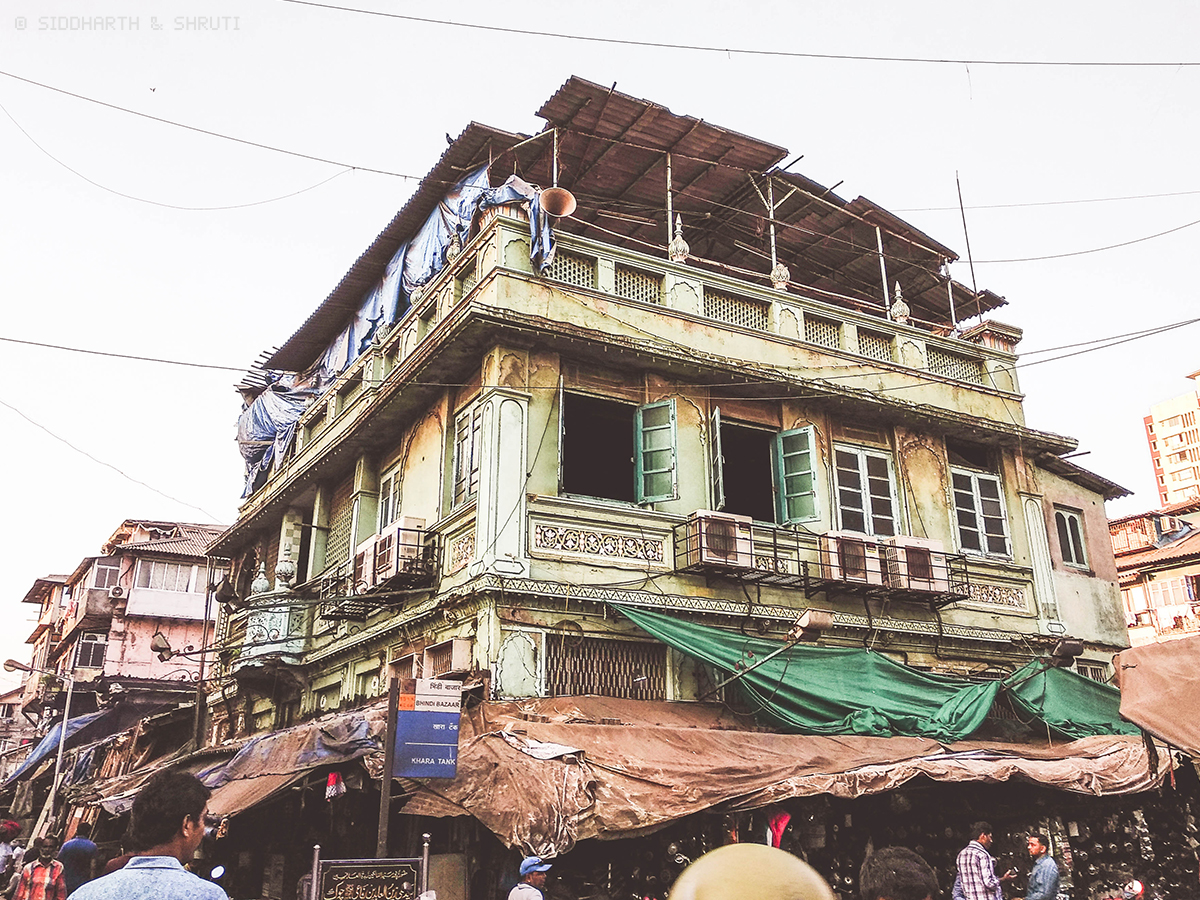 The next part was an entirely new experience for us. We had never been to Chor Bazaar. Chor Bazaar loosely translates to 'Thieves' Market'. From old Bollywood posters to vintage record players, Chor Bazaar has it all. Like all flea markets, be ready to bargain. The market was originally called Shor Bazaar ('Noisy Market') which became Chor Bazaar due to British mispronunciation.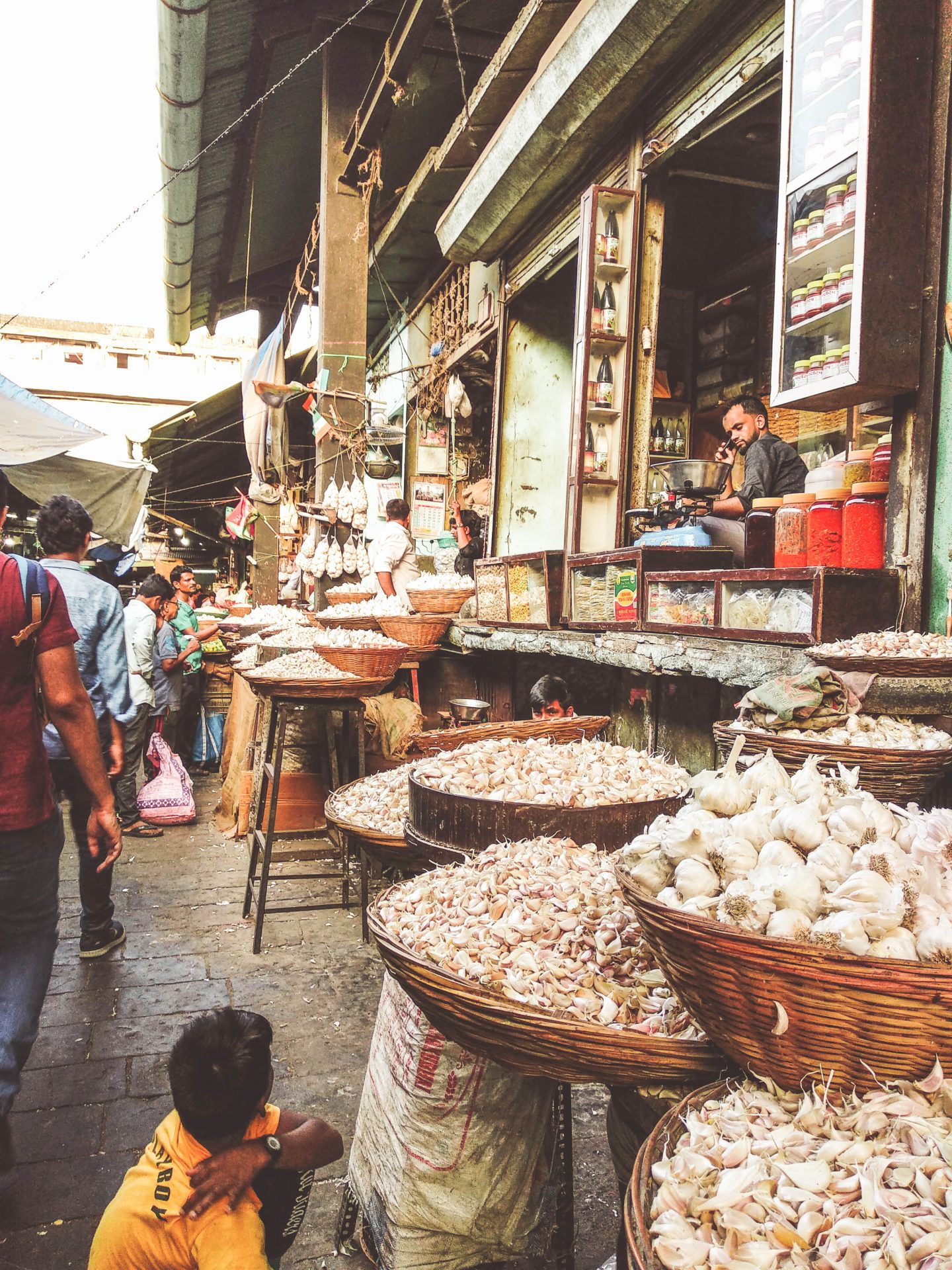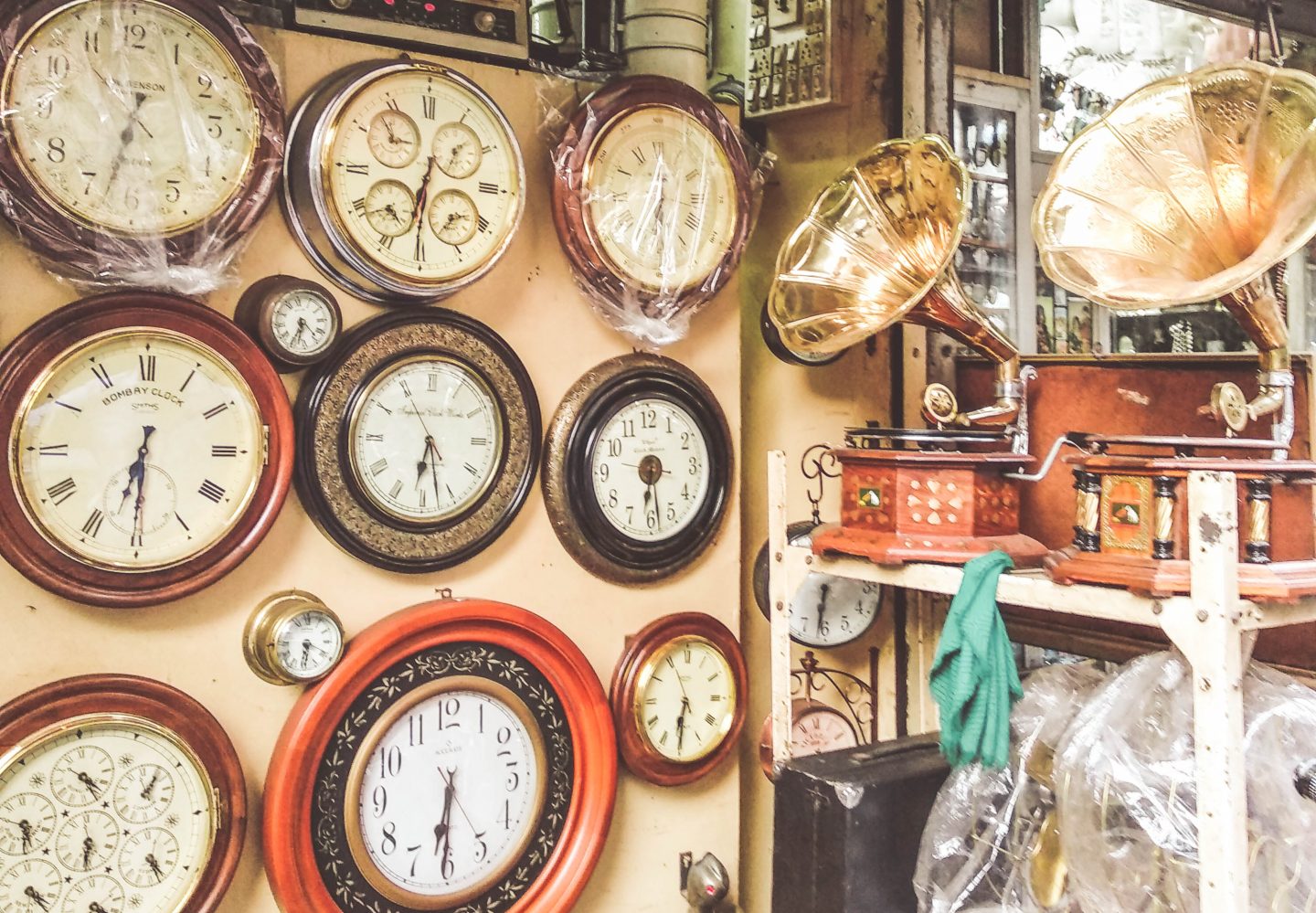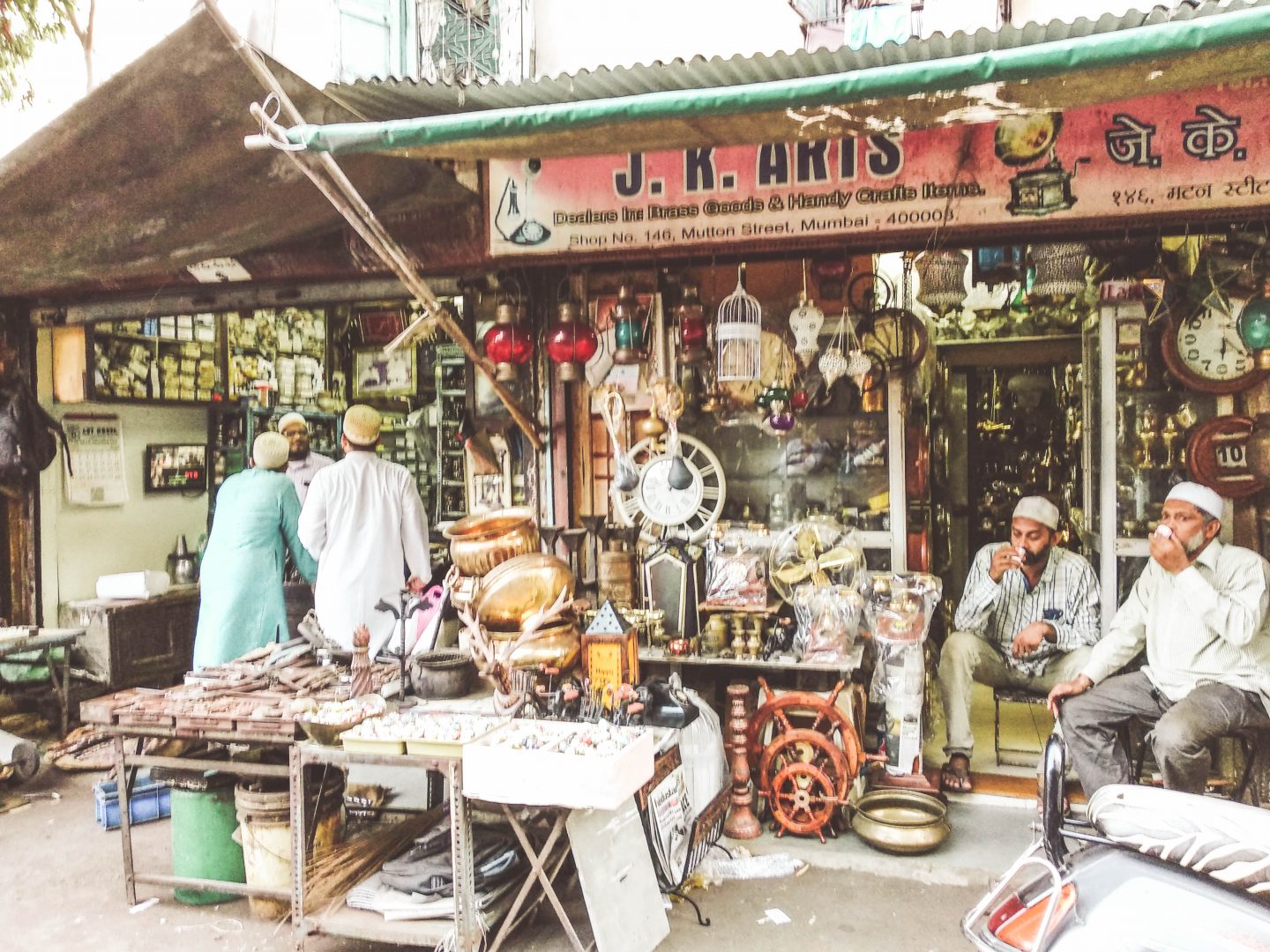 Within this loot-filled market we were taken to a local kebab shop where we tried Chicken Seekh Kebab. The freshly grilled juicy kebab was the penultimate item on the Mumbai Street Food Tour. The last, also the best was ice cream! And not just any mass produced store brand. It was ice cream that's been hand-churned the same way since the 19th century by 7 generations of owners. We tried the litchi, mango and guava ice cream all of which were super scrumptious. We are happy to report that they taste exactly like the fruit!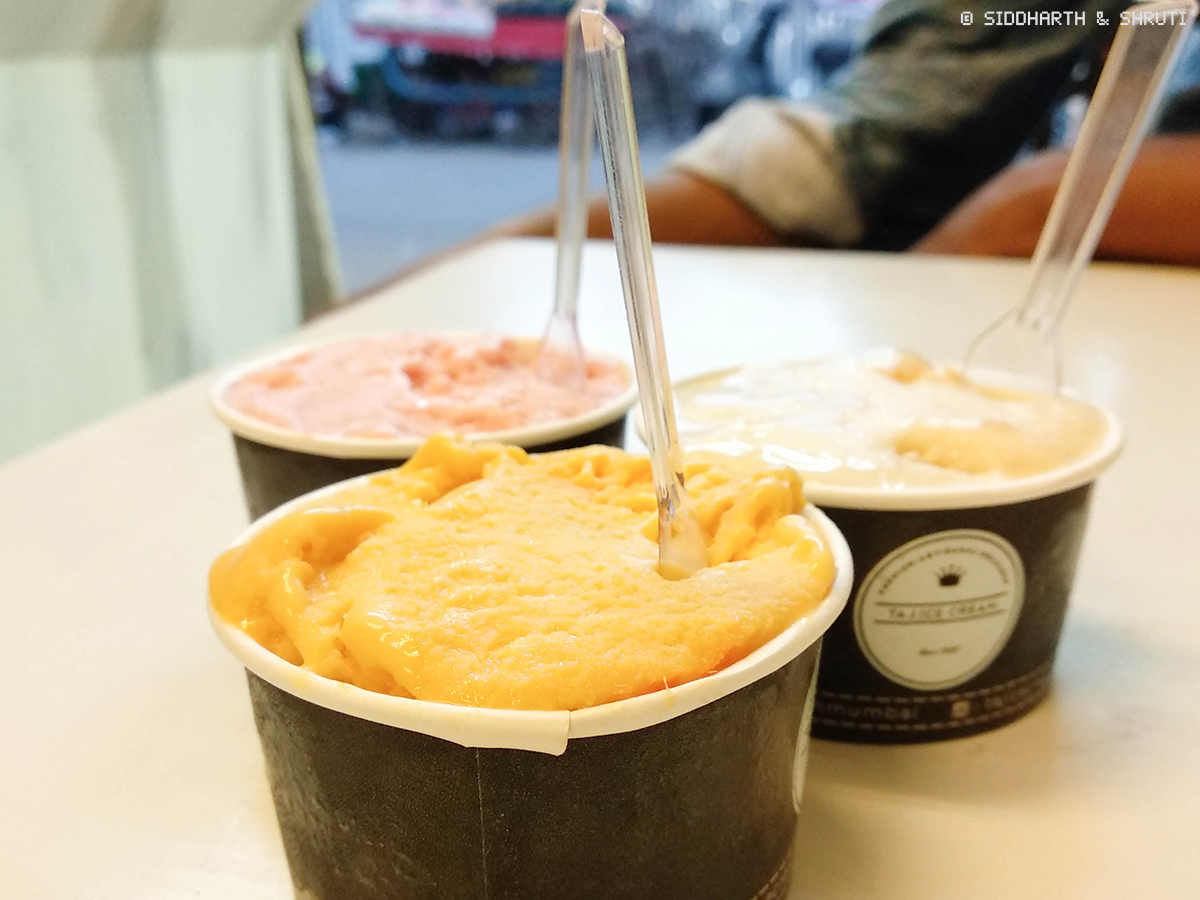 Our overall impression:
If you're new to Mumbai, this is a great way to explore the different types of street cuisine the city offers. We were extremely happy that A Chef's Tour took us to clean places as that can be a big question mark when it comes to street food. The experience of traveling by suburban railway, the local bus and the city's iconic black-and-yellow cabs is also woven in. So it's a great mix of food, sights and sounds to give you a glimpse of the city that never sleeps.
Thank you A Chef's Tour for inviting us to try the Mumbai Street Food Tour. Our opinions as always are our own.
Like it? Pin it for later