Happy New Year everyone! Here's the second installation of food tours across the world. This post is a collaboration with some of our favourite travel bloggers who have explored some amazing destinations through food tours. Don't forget to check out our first food tours across the world collab post, if you haven't already.
Yangon, Myanmar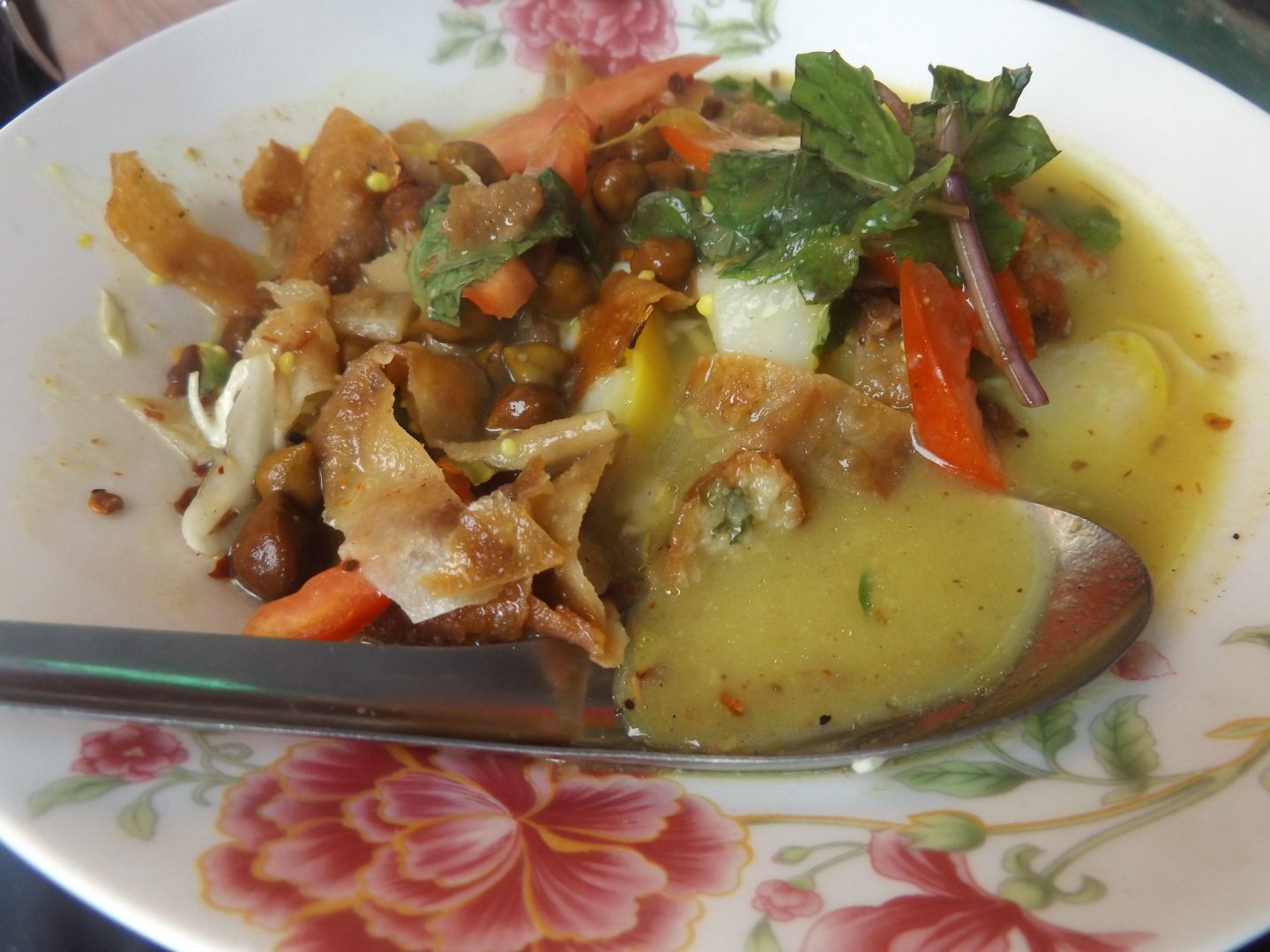 We hadn't heard such great things about Burmese food. People said it was bland and oily and only
tea leaf salad had anything good about it. I'm allergic to nuts so can't even eat that. A 'Google'
search on food tours in Myanmar brought up Yangon Food Tours.
Our young enthusiastic guides Phone and Winnie took us on a walk around the Yangon, stopping at
various food stalls and eateries to experience their favourite foods in the city. Who knew samosa
salad was a thing? And so good! They showed us how to eat Burmese curries and side dishes,
introduced us to tea shops where we tried Shan noodles, steamed dumplings, and a tall, pink dessert
with icecream, encouraged us to try black sticky rice desert with coconut and showed us around the
local market.
A wonderful morning and a great way to experience real Burmese cuisine while learning about the
culture from locals.
Kate and Kris | What Kate And Kris Did | Blog | Twitter | Facebook |
Taipei, Taiwan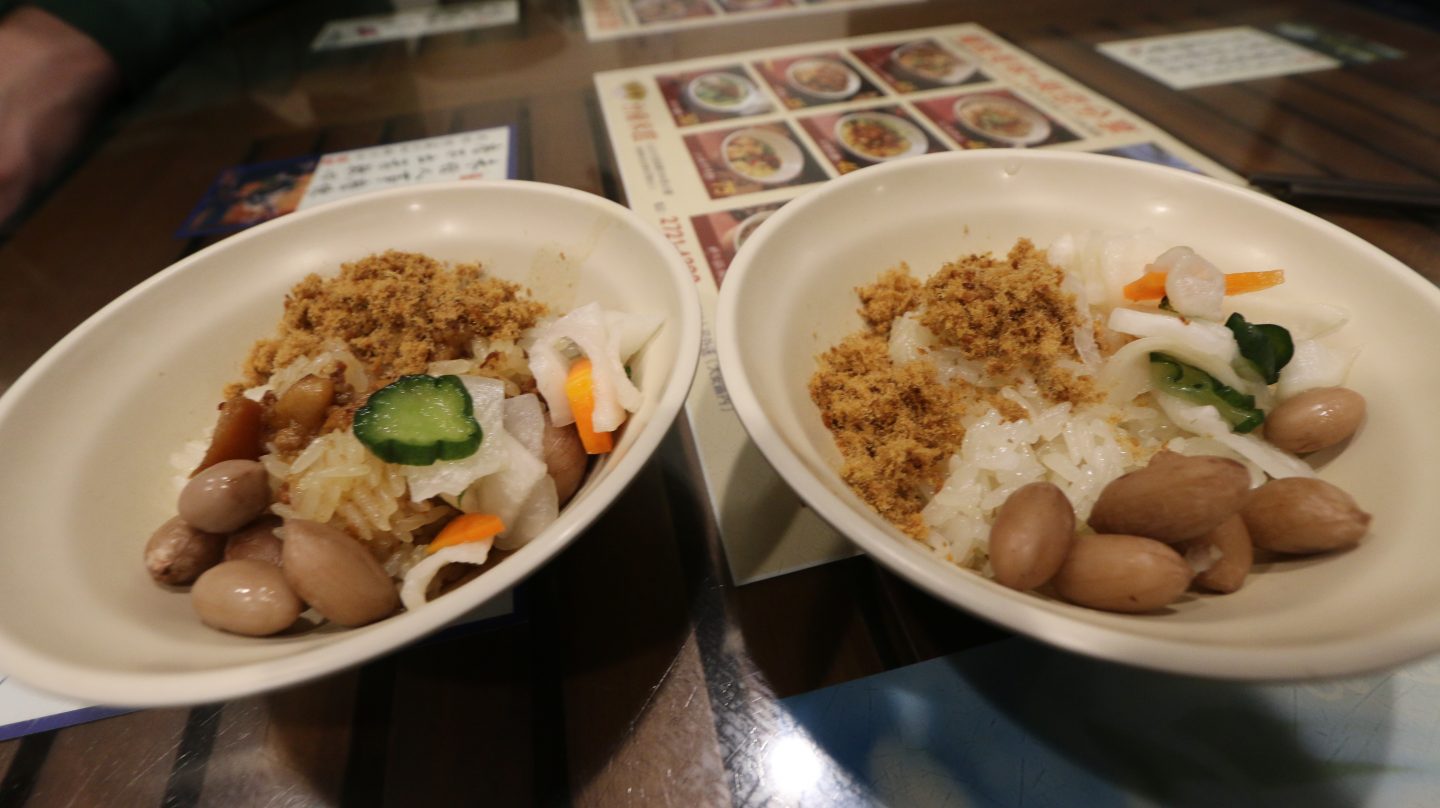 Taipei is one of the top foodie capitals in the world, with a fusion of Chinese, Japanese and Taiwanese flavors. You'll definitely want to experience this cosmopolitan city through your stomach. The flavors are a mixture of modern and traditional. The Taiwanese are the masters of Asian fusion. I took a food tour with Taipei Eats, a boutique agency focused on foodie walking tours which take you through flavors from contemporary to traditional.
You'll visit everything from fresh markets, popular city landmarks, street food to local dives to contemporary places. Try Gua Bao, stinky tofu (there's a reason they call it that), soup dumplings, the popular thousand layer bread, … even betel nut! The food tour is a well-balanced blend of insider foodie stalls to a city walking tour and guides will give you a thorough understanding of the history and origin of these foods.
Christine K | Grrrl Traveler | Blog | Youtube | Instagram |
Budapest, Hungary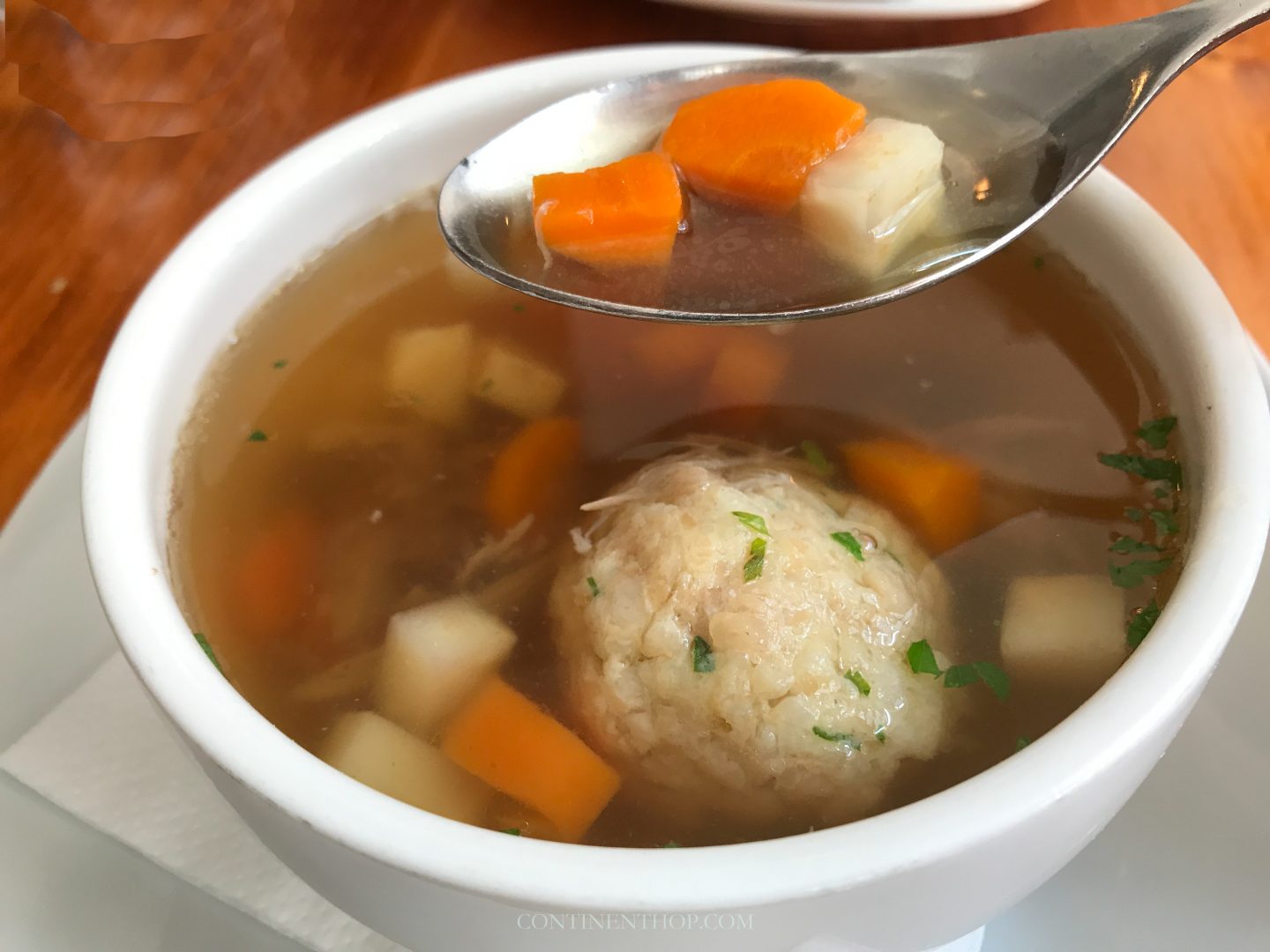 While the food is Hungary is quite distinct due to the liberal use of paprika and meat, it's interesting to note that the Jewish food on offer here has subtle distinctions that make it stand out from the rest.
After having our fill of Goulash, Langos and dumplings the previous day we went off on a Jewish food tour of Budapest to try some delicacies. We start the tour off with Pogásca's – light and fluffy, similar to pastries with a sprinkling of cheese. While savoury, you could also have them sweet! This is then followed by Hungarian Flodni, a layered cake, made with fillings of plum jam, poppy seeds, apple and walnut. After a quick shot of Palinka – the traditional liqueur which is quite fiery, we're now ready for the main course, traditional Matzo ball soup and Solet.
Making Solet is a very time-consuming process. The preparations start a day before, ensuring its ready for Shabbath. The goose was delicious and went well with the beans, nutritious too! Our last stop was a tasting of local Hungarian wines from the Tokay region, which put a sweet ending to our culinary journey.
Lavina DSouza | Continent Hop | Blog | Twitter | Instagram |
Stockholm, Sweden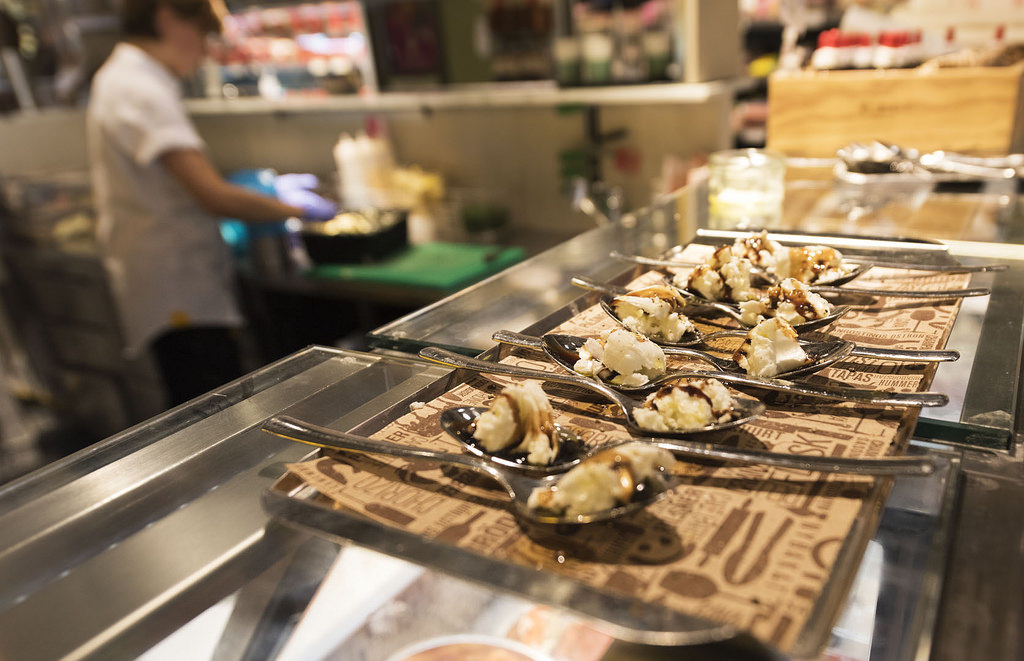 One of our favourite unusual experiences in Stockholm was a food tour of Sodermalm, a neighbourhood south of the city centre that was once known for being seedy, but it is now the epitome of all things cool. The multicultural atmosphere is what makes Sodermalm special – it feels a world away from the touristy, manufactured atmosphere of Gamla Stan, and the best way to explore it is through food of course! The tour lasted 4 hours and included plenty of delicious tastings including homemade chocolates, Chinese pork buns, a Bangladesh thali and homemade pasta from one of Stockholm's best Italian restaurants – we ended the tour with a fika, a traditionally Swedish coffee with a snack. In a notoriously expensive city like Stockholm, a food tour is the ideal way to explore the culinary landscape without breaking the bank! We went with a company called Food Tours Stockholm that also arranges a variety of other tours, including one focused on Nordic food.
Margherita Ragg | The Crowded Planet | Blog | Twitter | Facebook |
St.Petersburg, Russia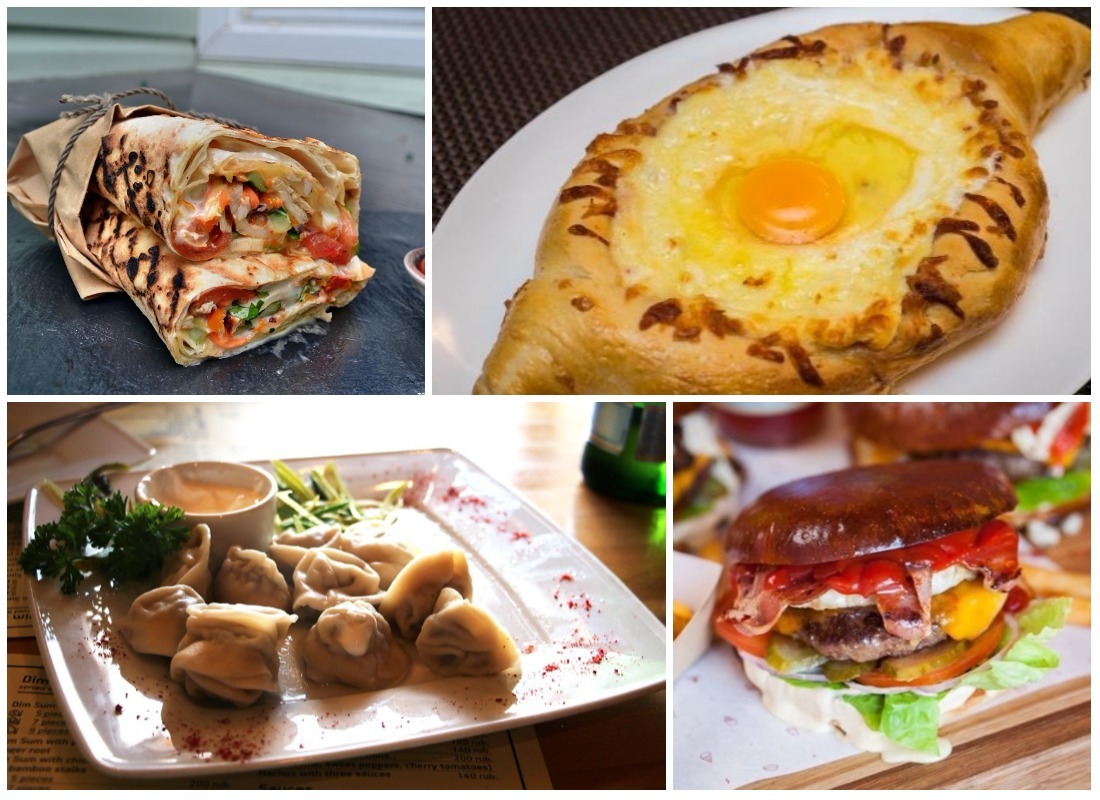 In St.Petersburg like in any other big city you can find food from all around the world but tourists usually want to try some traditional local food. So, what is traditional Russian food? The most popular; pelmeni (version of momos or dumplings) with meat, originally from Siberia; pancakes plain or with all sort of fillings (chicken, meat, vegetables, sweet, spicy etc.); shawarmas with lamb or chicken and different pies. In old times all these used to be home made but nowadays there are
plenty of restaurants and fast food places that make traditional Russian dishes. It's not necessary to eat in a fancy expansive restaurant sometimes small local places make better food.
One of the best places to try Russian pelmeni as well as Chinese wontons, Nepalese momos or Georgian khinkaly is Pelmeniya, a mono cuisine restaurant with a good choice of beer and wine. Shawarma is probably one of the most popular grab and go food in St.Petersburg it's delicious if you find a right place. One of the best shawarmas in the city centre you can get at PITA'S, a street food restaurant that serves traditional and vegetarian shawarmas, falafel, burrito as well as dessert
shawarmas with bananas, peanut butter or caramel. For cheap and quick local meal go to one of the pancake fast food chains; Tea Spoon or Teremok, both have a big variety of pancakes. One of the locals' favourite restaurants though it serves mostly Georgian cuisine is Suliko on Kazanskaya street the best place in St.Petersburg to eat khachapuri. If you're looking for a big juicy burger the best place is MooMoo Burgers on Sennaya square, a Cheese blast with blue cheese, cheddar, parmesan
and suluguni cheese is a must try.
Alya Akhmetgareeva | Stingy Nomads | Blog | Facebook | Instagram |
Singapore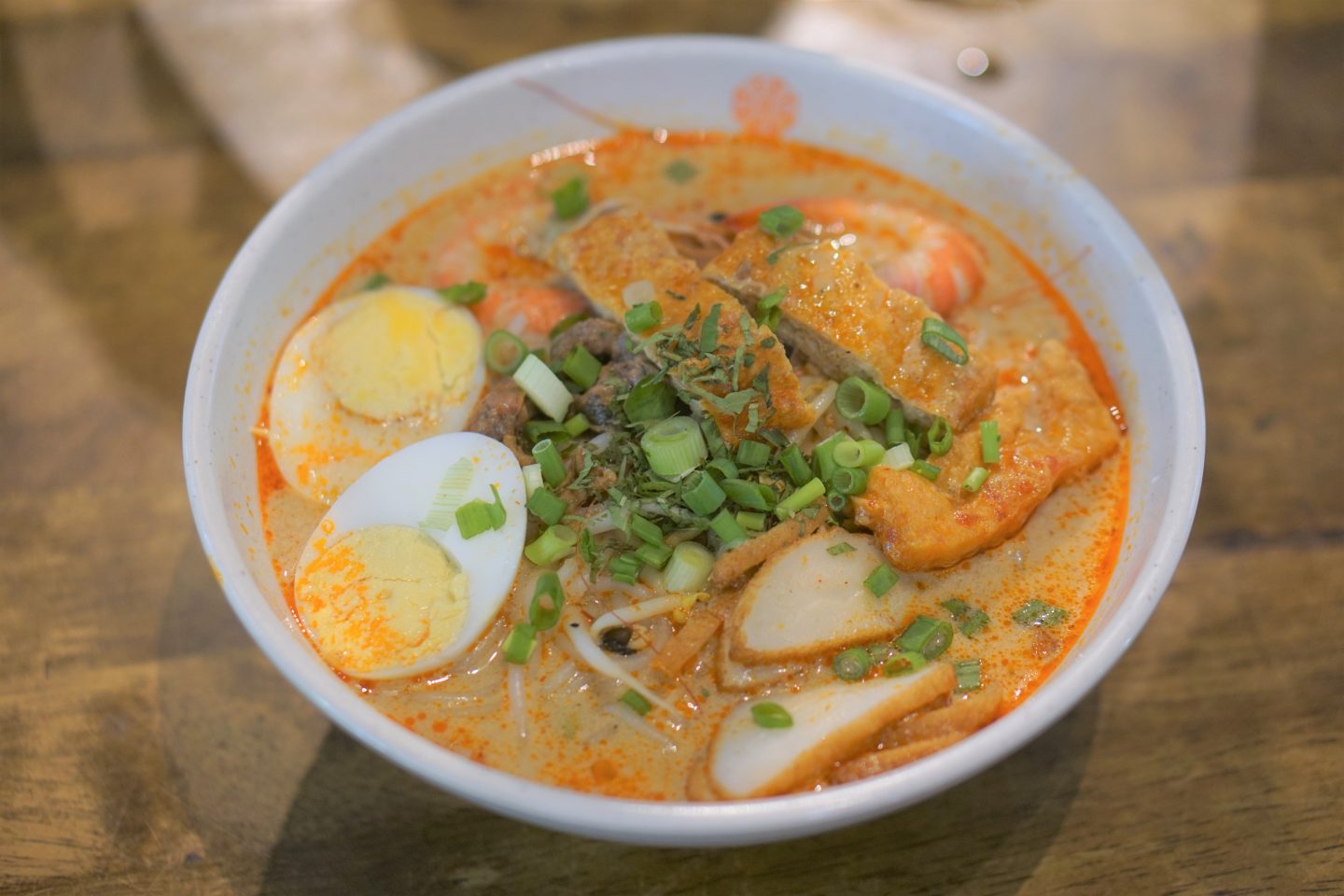 ​​When it comes to food, Singapore stands out because of the influences of different cultures, sometimes all in one meal. While Chinese food, Malay food and Indian food are the predominant cuisines, you are not limited to these choices. Given that Singapore is a global city, it is easy to find food from around the world. There is something for everyone, including a S$2 Michelin-star meal! Of course, hawker food courts is the best way to experience Singapore's food scene. In fact, my best meals in Singapore were in hawker food courts. I had the chance to try hokkien prawn mee, barbeque stingray, nasi biryani, ipoh hor fun, kaya toast, and other dishes as well. My absolute favourite dish that I recommend you to try is Laksa, which is a coconut curry noodle soup. Laksa is a cross between Chinese and Malay cuisine, and every spoonful of the soup is very flavourful! This dish is definitely something you cannot miss while in Singapore!
Nancy Nguyen | enSquaredAired | Blog | Instagram | Pinterest |
Ajijic, Mexico

When you think of Mexico you probably don't think of BBQ, but we found a treasure in the Smoke House located in Ajijic on the shores of Lake Chapala. My husband's eyes lit up as we drove by and saw smoke billowing out of the smoker and a big sign saying – All You Can Eat Ribs/ Thursdays from 1-5! We knew what we'd be having for dinner on Thursday. My husband is from South Carolina, so his standards for BBQ are quite high. The look on his face after the first bite told me the ribs were delicious. He eagerly devoured multiple plates of finger-licking, sauce dripping, falling off the bone ribs. I mixed it up and ordered the Smoke House special ­– brisket and ribs. The brisket was the most tender and flavorful I have ever eaten. The coleslaw and potato salad were surprisingly reminiscent of those served in the Midwestern US. And the hamburger got the teenager award of "best hamburger" in Mexico. To make sure the meal has a little local flavor, order a fresh squeezed limonda mineral. ¡Deliciosa!
Robin Harwick | LETgo: Grab Opportunity | Blog | Facebook | Instagram |
London, UK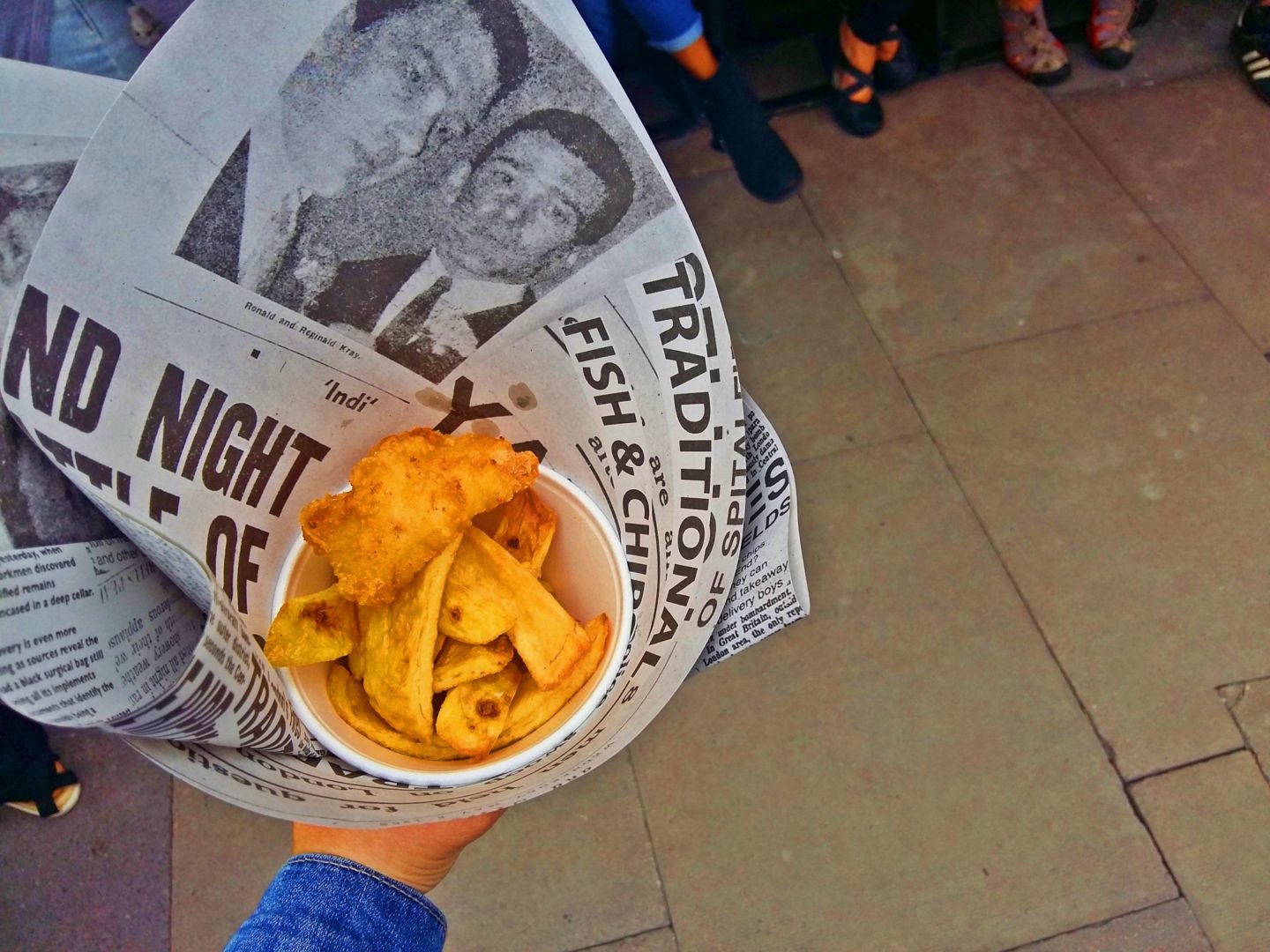 London can be a paradise for the food lovers. There, you can find everything to satisfy your cravings. With this in mind, there is one thing that you should definitely try and that is the East End Food Tour. The East End Food Tour is a three and a half to four hours tour in the East End neighborhood of London. During the tour, you get to try eight authentic tastings in locals favorite places and of course the history of the place and the places you visit as well. From an authentic 17th-century heritage-listed restaurant to roadside pitstops, this tour is not very budget friendly but well worth every penny.
Bilyana Petrova | Owl over the world | Blog | Twitter | Facebook |
Like it? Pin it for later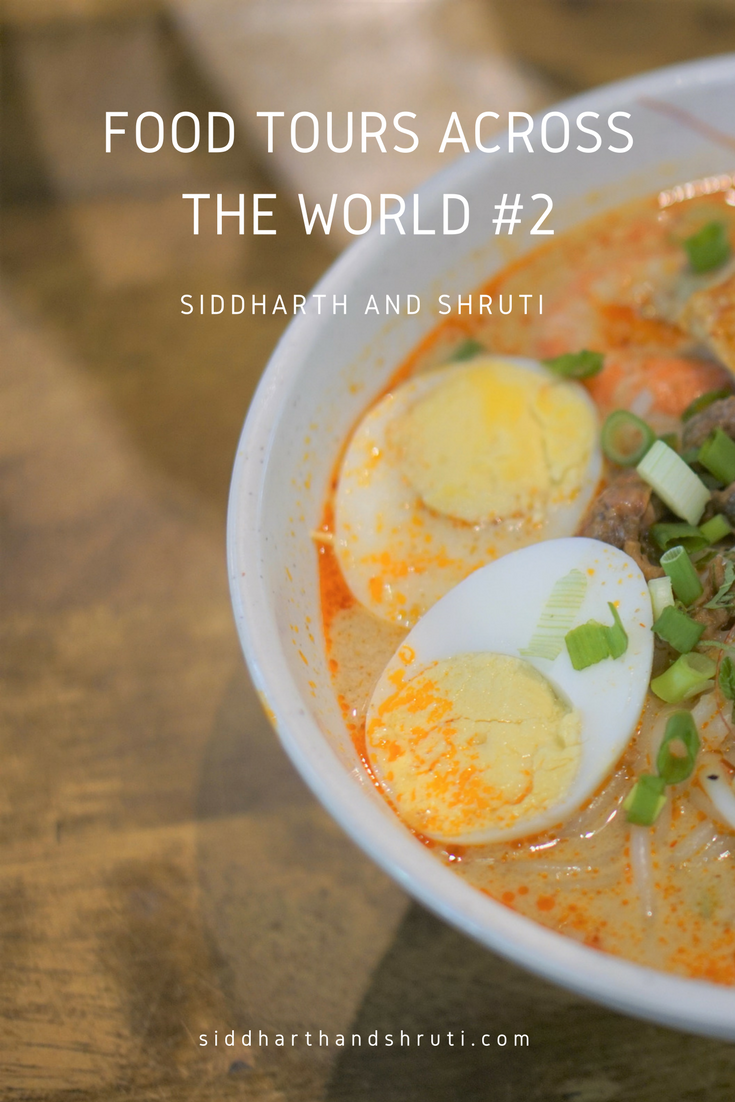 Have you been on a food tour? Which one was your favourite? We plan to make this post as a series in the future. If you are interested, send us a write up of 100-150 words with a minimum of 1/2 photos and your blog link and social media links at @shruti{at}siddharthandshruti{dot}com