The first decision travelers to Goa must make is whether to visit the northern or southern part of the popular beach state. Due to the large distances, poor public transport and generally narrow roads, it's not usually efficient to do both in one trip. Moreover, the two sides of the state cater to widely different audiences. North Goa is known for its crazy parties, casinos and temples while south Goa is known for luxurious hotels, isolated beaches and adventure activities like jungle treks, dolphin watching and rock climbing. If north Goa is more to your liking, here are 5 things you can do during your visit.
Beaches of North Goa

The popular: Baga, Calangute, Candolim, Anjuna
The offbeat: Keri (Querim), Arambol, Ashwem, Morjim

Image Source: Pixabay

Beaches in this part of the state are known for their bustling nightlife and sea-side eateries catering to every budget. However, you can escape the madness by visiting the lesser known beaches if you crave some privacy.

Markets of North Goa

The popular: Anjuna Flea Market, Calangute Bazaar, Mackie's Night Market
The offbeat: Arpora Saturday Night Market, Beachside Designers Village (Le Souk), Ashwem

Image Source: Flickr

Goa's night markets and flea markets offer trinkets and curios of every kind from local artisans and imported goods. A shopper's paradise – but only if you know how to bargain.

Water Sports in North Goa

The popular: Banana Boat, Water Scooter, Parasailing
The offbeat: Deep Sea Diving, Snorkeling, Wakeboarding and Kneeboarding

Image Source: Free Images

With a coastline of over 100 km, it's no surprise that water sports are a favorite pastime. While most people try parasailing and the banana boat, deep sea diving and snorkeling are interesting options for the more adventurous traveler.

Churches of North Goa

The popular: Church of St Francis Xavier
The offbeat: Convent of Santa Monica and the Chapel of the Weeping Cross, Our Lady of the Mount

Image Source: Pixabay

Over 350 years of Portuguese rule heavily influenced the architecture of Goa. Nowhere is this more evident than in the Catholic churches, the oldest of which were built in the Portuguese Baroque style of the 16th and 17th While we usually favor the offbeat, here we recommend visiting both the popular and the offbeat churches, for they have a charm and history of their own.

Forts of North Goa

The popular: Fort Aguada, Fort Sinquerim, Fort Chapora
The offbeat: Fort Tiracol, Fort Corjuem

Image Source: Pixabay

Goa's coastline is littered with forts built by rulers of the Mughal, Maratha, and Portuguese empires. Today, the forts are in varying states of decay; some are well-preserved while others are little more than ruins. Some of these have gotten a second lease on life after being used as filming locations for Bollywood movies such as Dil Chahta Hai.
We hope this list inspires you to explore North Goa in more detail on your next time visit.
Like it, Pin it for later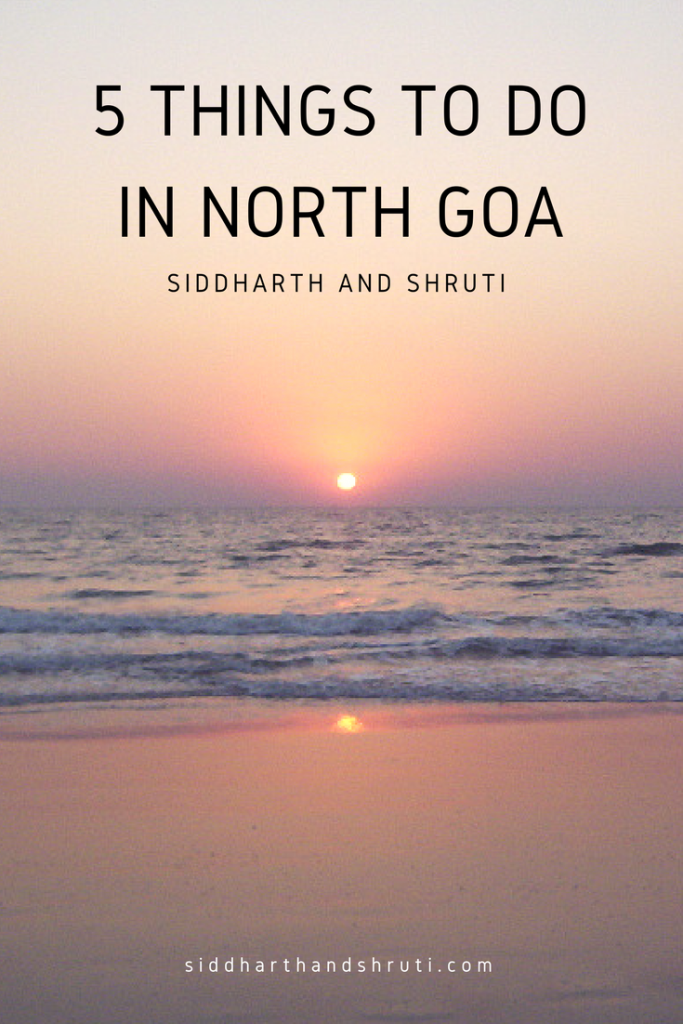 Don't forget to check out our 5 offbeat things to do in Goa post that we wrote a while back for more ideas.