Our first experience of Balinese hospitality was the exclusive Hillside Eden in north-central Bali. Tucked away among dense tropical forests of this little visited part of the country, the sprawling 4-bedroom villa offers spectacular views of jungles, rice terraces and mountains. Located 2 hours from Ngurah Rai International Airport, the final few hundred meters of the drive are through a jungle and a bit difficult to navigate if you're arriving after dark. However, the resort staff are happy to provide a motorcycle escort for visitors from the main road to the villa.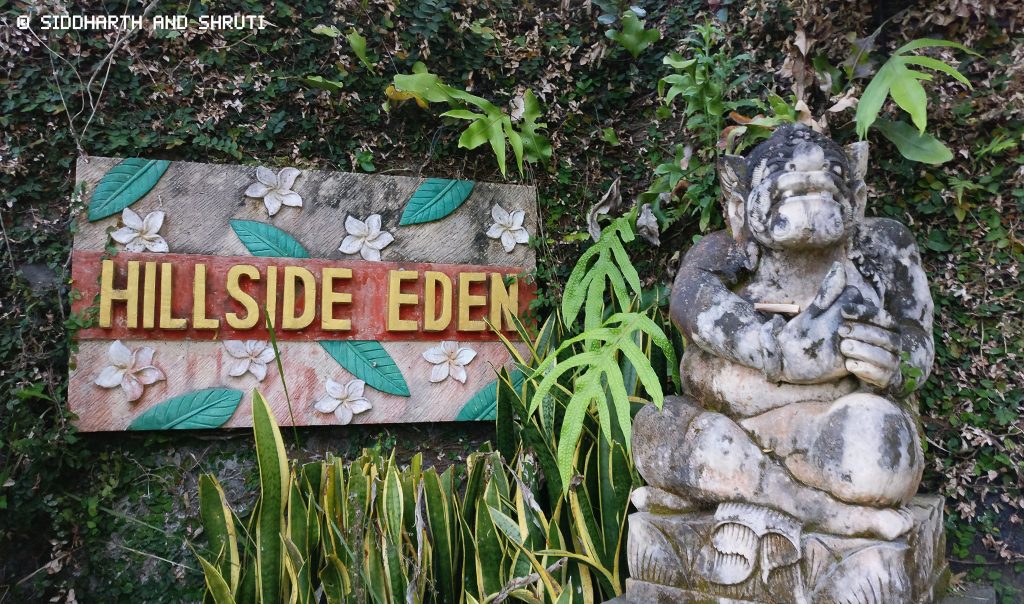 Due to a delay in our flight's arrival into Bali, we reached Hillside Eden way after midnight. But, this is where we had our first taste of Balinese hospitality. The villa's staff stayed up for us and served us the meal of our choice (burgers) at 1 AM in the morning! Exhausted from the 24 hours of travel but well fed and happy, we called it a day.
Daytime is where Hillside Eden truly shines. Imagine waking up to an expansive vista of trees, misty valleys and blue skies right from your bedroom. It was absolutely amazing!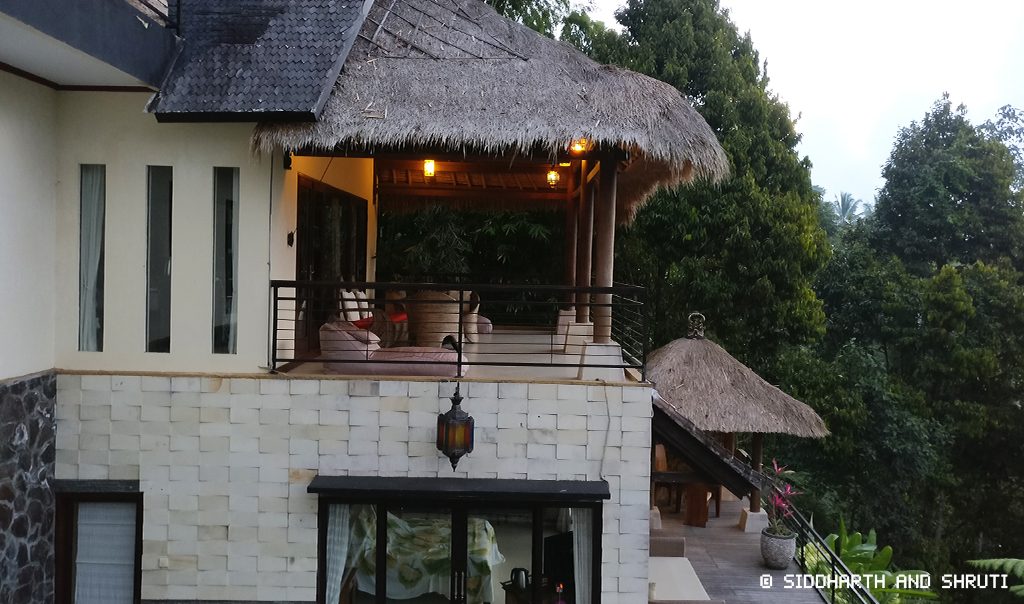 While the view is spectacular, the villa too is spacious and beautifully decorated. The main living/sleeping area has traditional furniture but modern linens & amenities which gives it a nice vibe. We particularly loved the huge balcony which offers you a choice of outdoor seating between cane furniture and bean bags.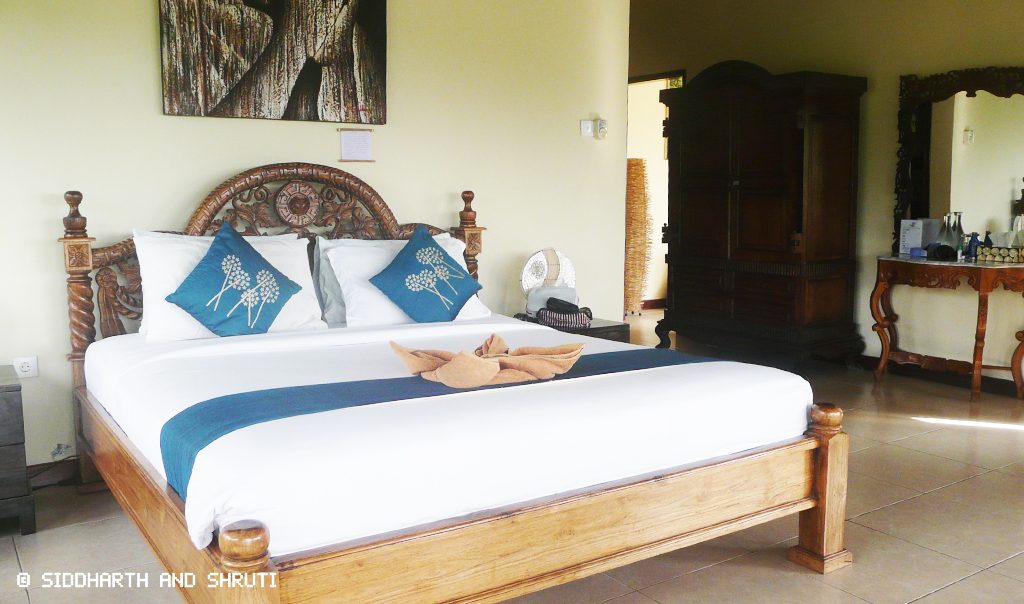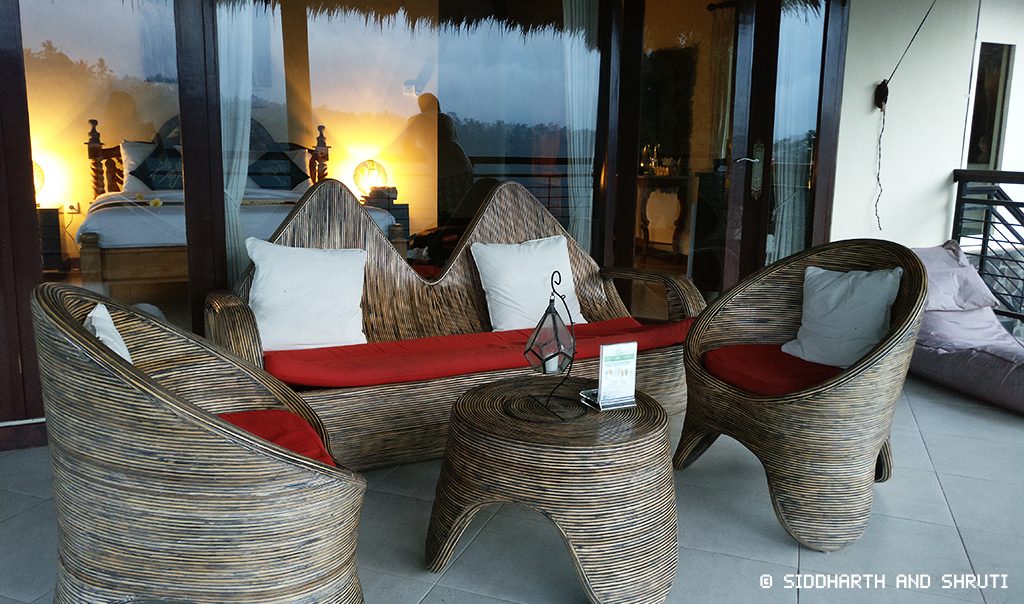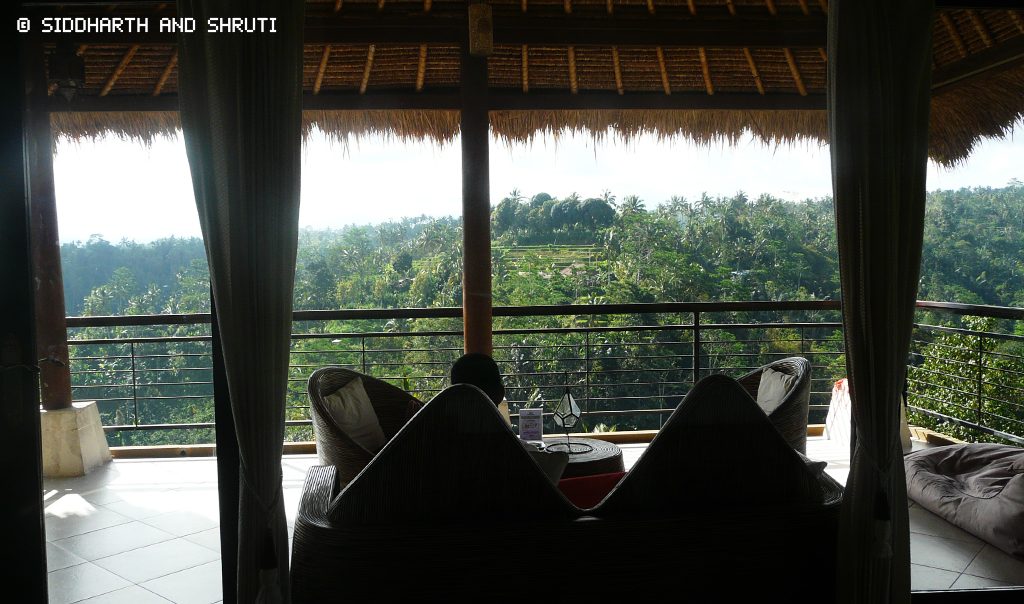 After we'd had our fill of the view, it was time to fill our stomachs and so we headed to the Hillside Eden's aptly named Bamboo Bar & Restaurant. Walking around the 6,000 sq. m. estate itself is a pleasure as you find yourself surrounded by trees, flowers, plants and the occasional cat.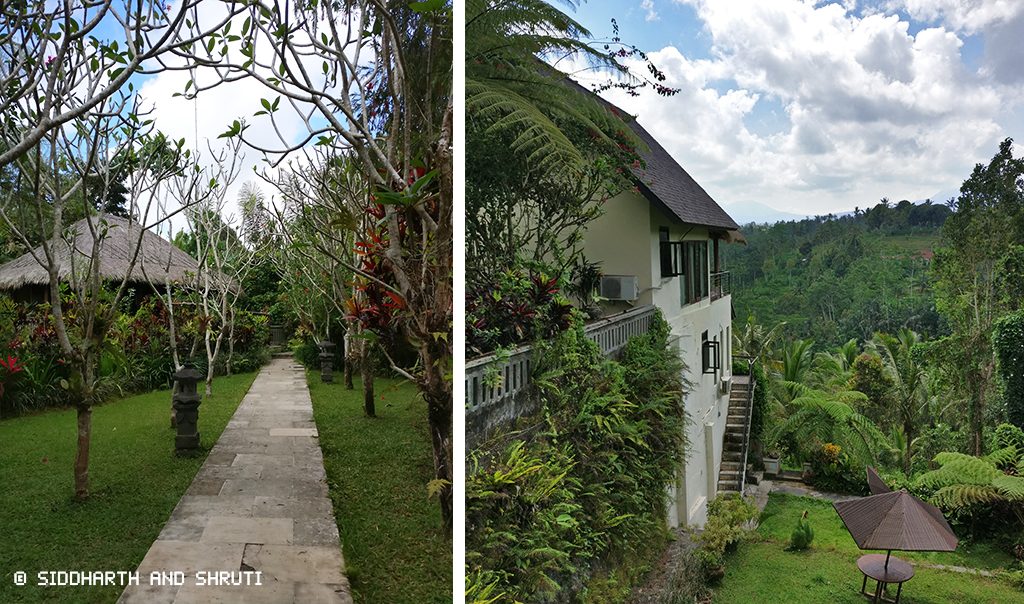 We chose to try the American breakfast which included fresh watermelon juice, bread, eggs with bacon and delicious Balinese coffee. At breakfast, we were joined by the manager Mr. Andrew Widhiasmara who was one of the nicest people we met during our trip. Besides his warm and friendly demeanor, he was eager to share his knowledge about Bali and recommended activities that we shouldn't miss. We love getting travel tips from locals (Andrew grew up in Denpasar city) and found his advice very helpful.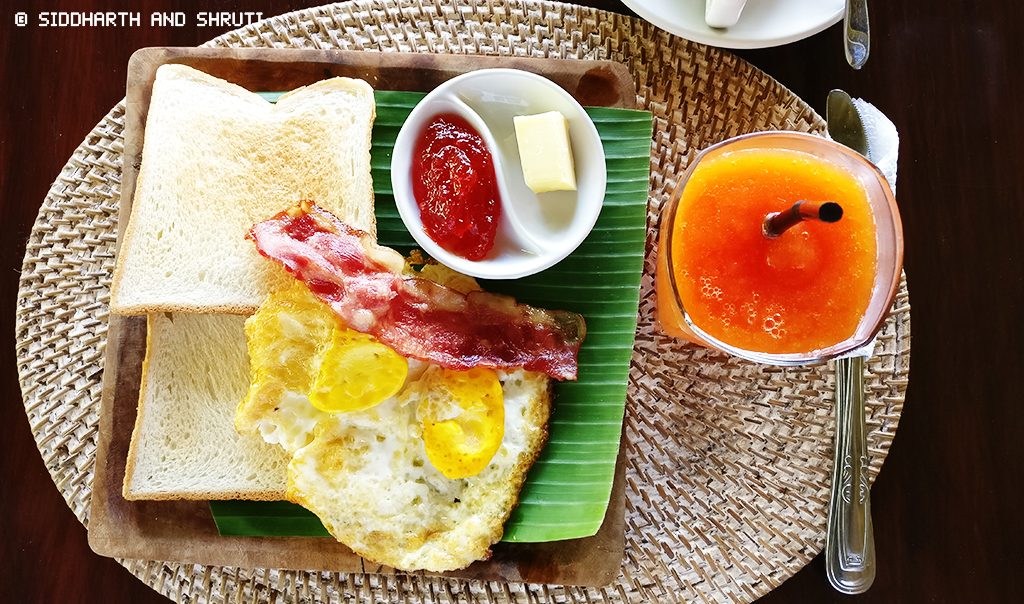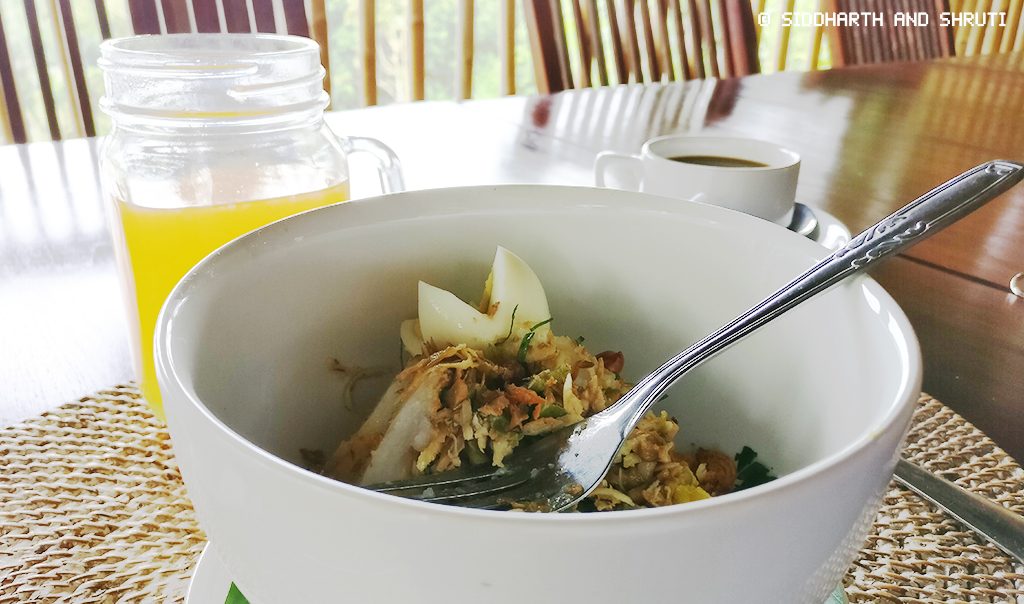 After the hearty breakfast, we decided to take a dip in the swimming pool. Although small and shallow, it is a heated pool with a spectacular view which we think would be very appealing on cold days (it does get a bit chilly up in the hills). If you're staying in the lower level of the villa, the rooms open directly into the pool area.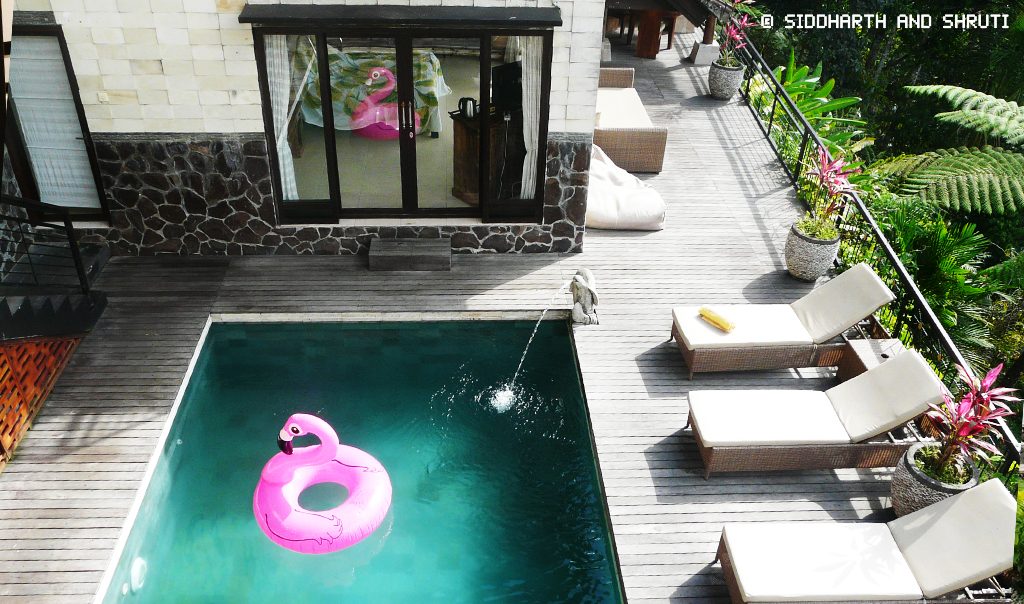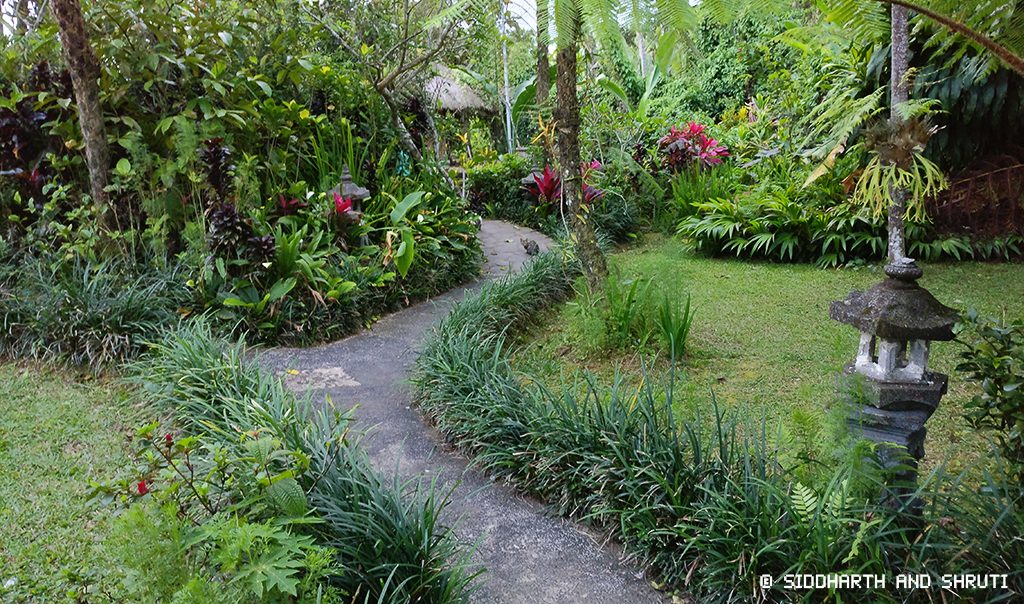 There's nothing like a good swim to work up an appetite for lunch. During breakfast, Andrew had asked us what kind of food we would like to have for lunch. He was quite pleased to hear that we would like to sample local Indonesian cooking.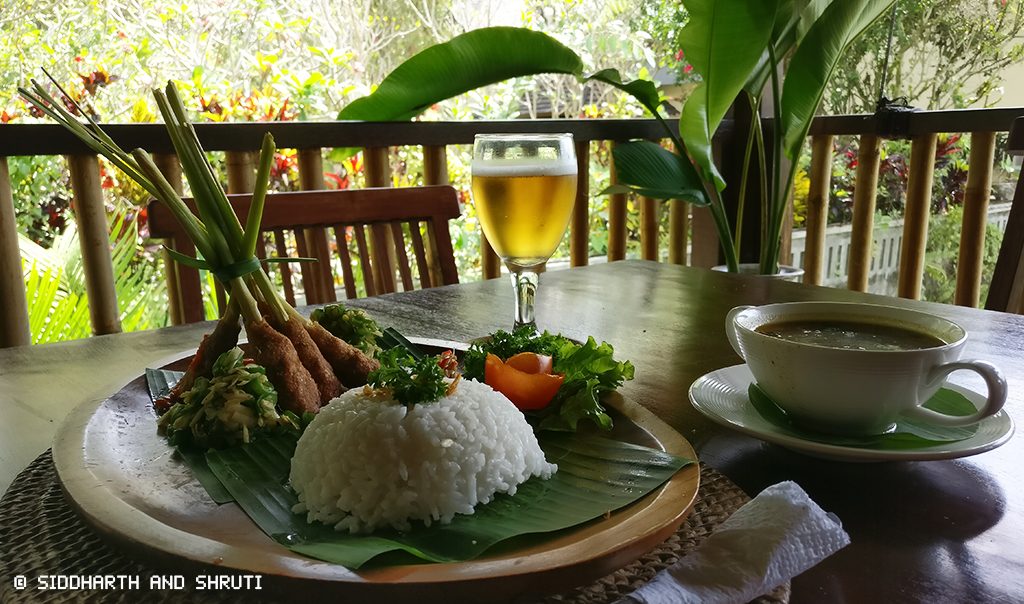 And so it was that we were served a rice meal with chicken satay, meatball broth and chilli sambal. It was also here that we tried our first glass of Bintang; a local Indonesian beer. The food was absolutely yummy and we retired to our room in preparation for our upcoming waterfall hike.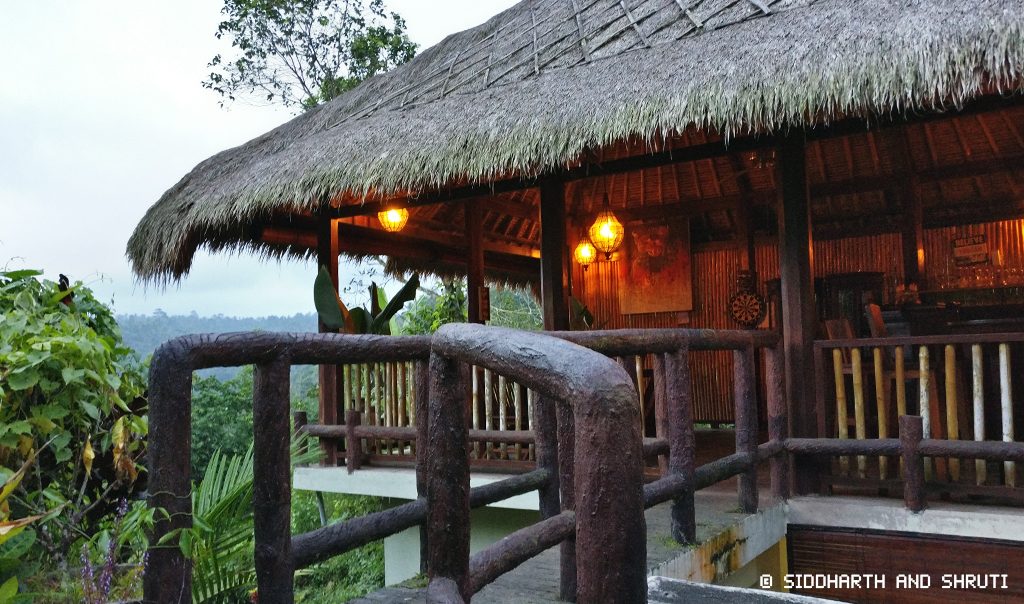 Hidden Waterfall
One of the more unique experiences during this trip was a hike offered by Hillside Eden to a secret no name waterfall hidden deep in the valley. We were accompanied by one of the villa's staff who is also an experienced guide. The path to the waterfall is an hour long hike along an unmarked jungle trail which is at places steep and slippery. Luckily, we were our carrying trekking shoes and were grateful for the solid grip they provided. Do not attempt this hike in flip flops! Sports shoes might be fine but trekking boots are ideal. The last 10 minutes of the hike are particularly fun as you wade through a shallow basin to reach the waterfall.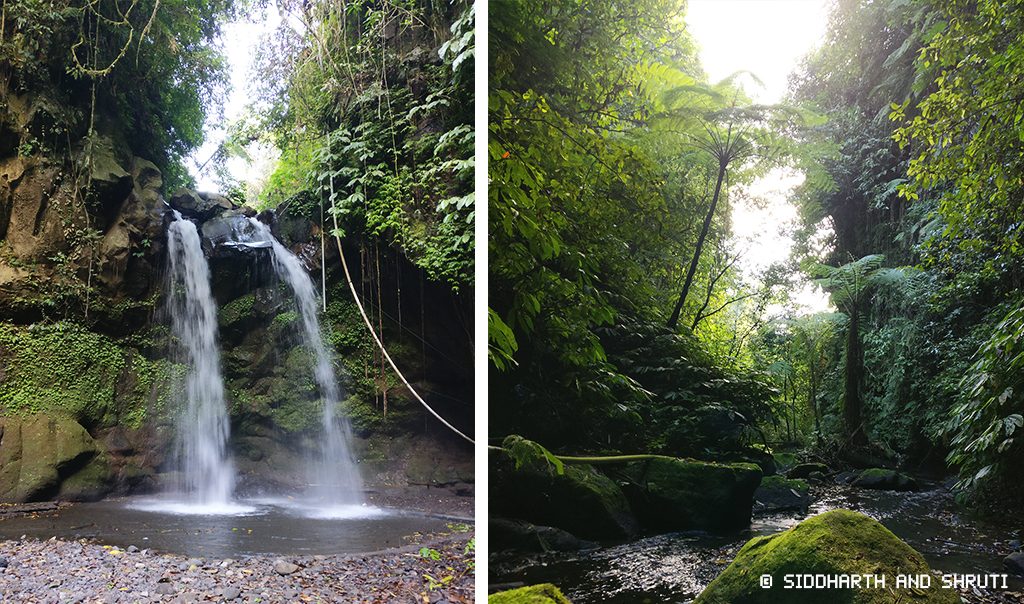 Needless to say, we were the only ones there. Although we were told that we could bathe, we were discouraged by the cold water and settled for washing our feet. The view from the waterfall was stunning as yellow sunlight was streaming into the valley. On our way back, our guide offered to climb a coconut tree so that we could try fresh coconut water. We were astounded by the ease with which he scaled the tree and retrieved the green coconuts. The drink was quite refreshing after our tiring hike.
Exploring Hillside Eden
Back at the villa, we took the opportunity to explore the sprawling estate. We particularly loved the gazebo which we were told is used for wedding functions and romantic dinners.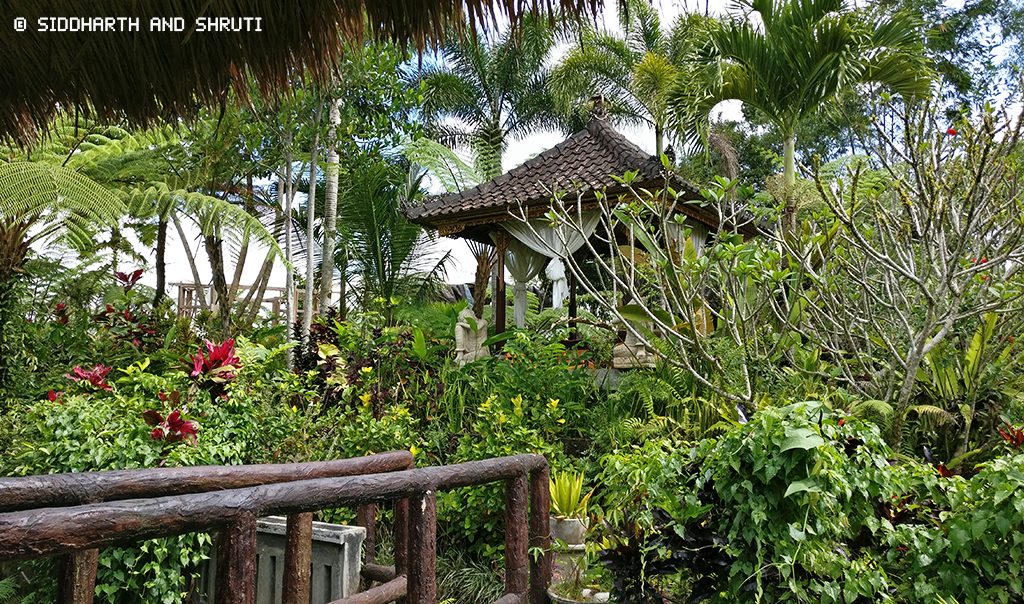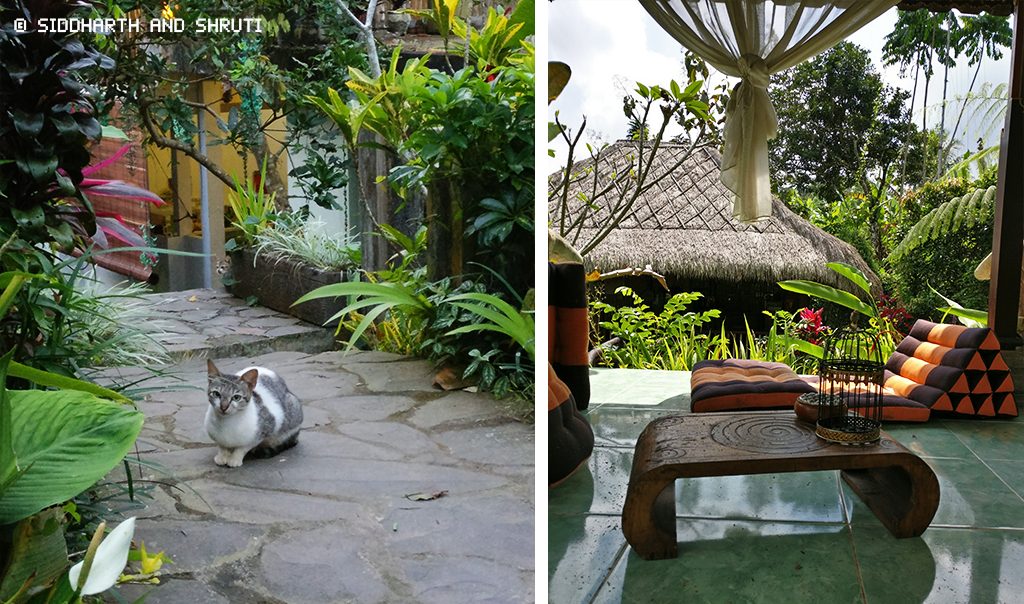 The villa itself also has a entertainment room which houses a pool table, media center, books, board games and bean bags! There is even an astronomy telescope set up on the balcony. Due to the villa's isolated location, there is barely any ambient light which creates the perfect environment for star gazing.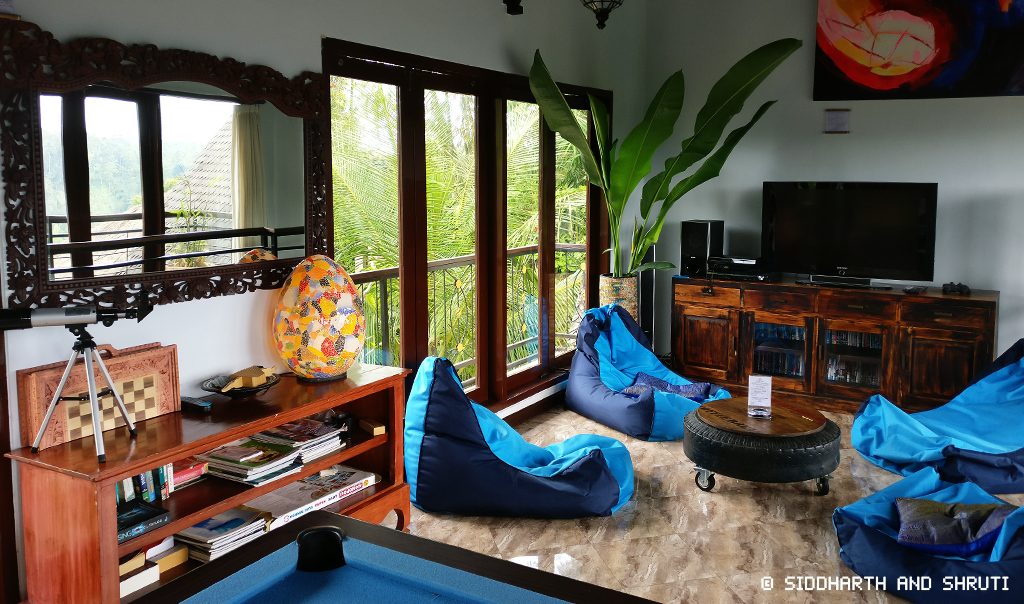 Staff
While Hillside Eden is a beautiful property situated in a beautiful location, what truly made it stand out for us were the people. Andrew and the rest of the staff were so courteous and helpful that we felt very well taken care of. Andrew organized a vehicle to take us to our next destination and even offered to call our next hotel. We're very glad that he did because we almost would have ended up at the wrong end of the island but that is another story for another post (coming soon!).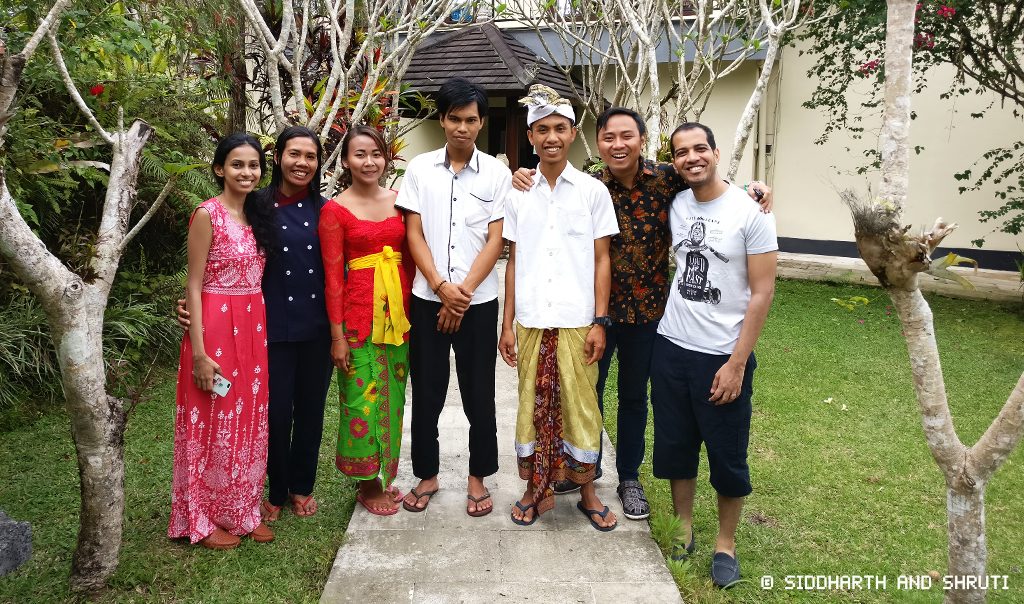 You can book Hillside Eden via Agoda
Like it? Pin in for later