As adventure lovers, we were bound to try paragliding sooner or later. On a family trip to Saputara, a small hill station near the border of Maharashtra, opportunity came knocking on our door and we could not resist. We did not even know Saputara had paragliding. Having tried parasailing before, we were very excited at the thought of paragliding.
https://www.instagram.com/p/BUyIHMfAdJb/?taken-by=siddharthandshruti
What to expect:
Credit: HBO | Game of Thrones
Wondering what to expect? Imagine a mind-numbing adrenalin rush, a fantastic view and a memory for a lifetime. This is not for you if you have fear of heights, any motion sickness or vertigo. First timers like us can go tandem with a trained instructor. Once in the air, the instructor will rotate and you will be tumbling in the air. The experience cannot be justified by words. For an adrenalin junkie, it is heaven.
The best time to paraglide: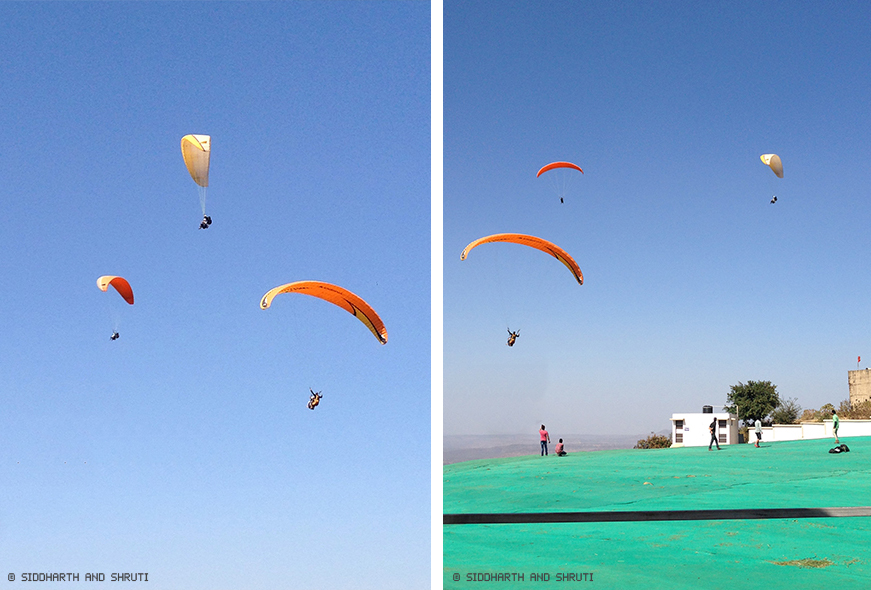 The wind needs to be at its strongest which is usually between 11am to 4PM. We went around noon. If you are lucky enough and the wind gods agree, you could paraglide around sunset.
Two regrets we had:
1. Not wearing appropriate footwear
Being spontaneous is fun, but sometimes it comes back and bites you in the ass. Shruti had chosen to wear flip flops since it was the peak of summer (39°C) and we weren't planning on doing too many adventure activities. Or so we thought! When the men were pushing the gliders upwards, one of them stepped on her toe really badly and her nail broke and started bleeding. When the instructor asked her if she's having fun, she was angry and in pain. Despite the ordeal once she was mid-air, she forgot all about her nail. The view was just breathtaking. Luckily the injury wasn't too bad. Her mistake for not wearing appropriate shoes and his mistake for stepping on her toes. The nail healed in a few days.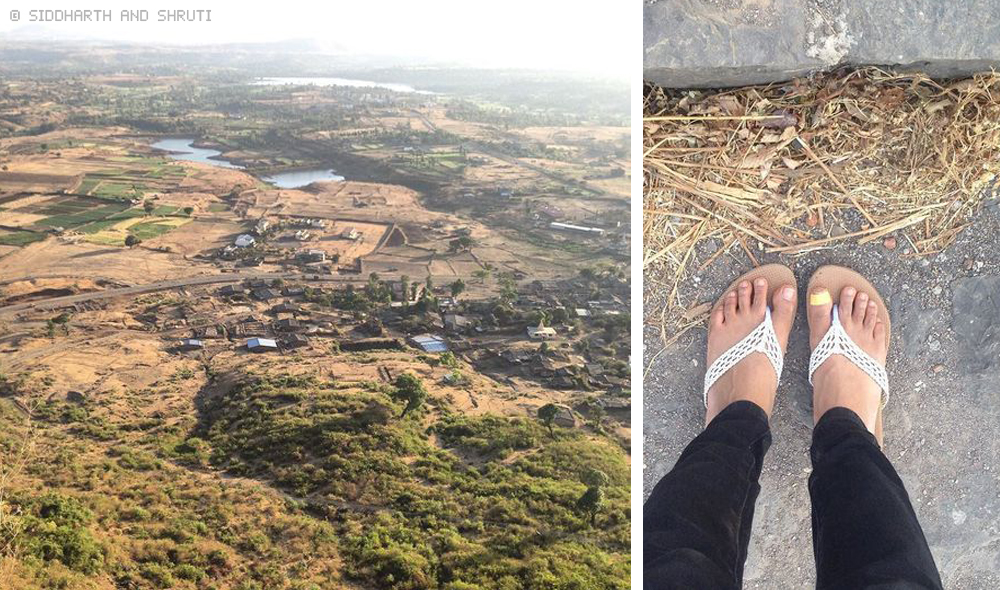 2. Not having an action camera
Although we lived the moment to the fullest and the memory will always remain, we would have loved to capture it on film. We need to buy an action camera; either a GoPro or a SJCam asap! Even though we are sure we will go paragliding again and get some lovely footage, the memory of our first paragliding experience on camera would have been nice.
Not brave enough for paragliding?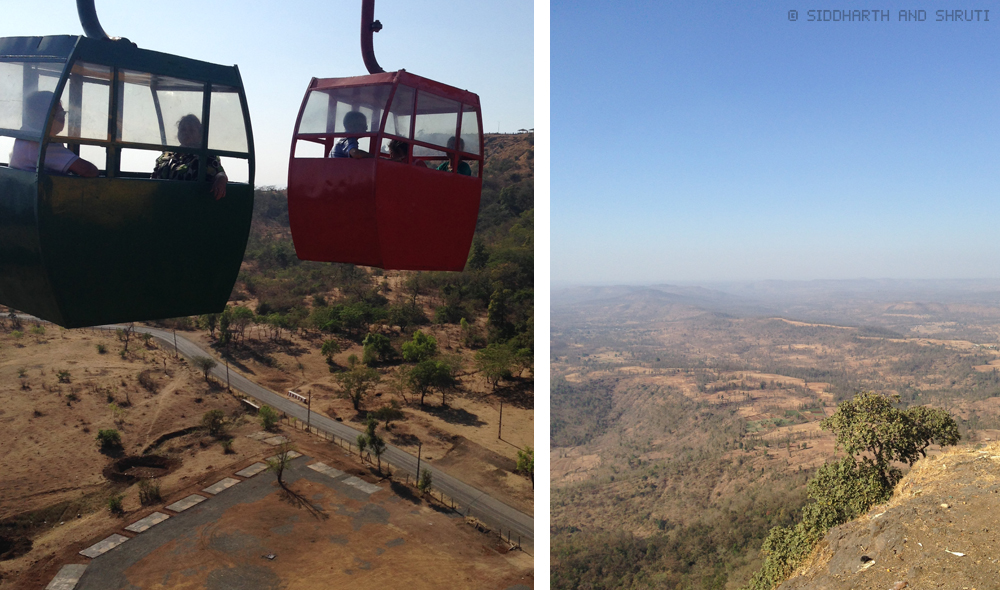 If paragliding is not your thing, you can take a joyride in the cable car at Saputara. It is far less daunting, something children and adults can both enjoy.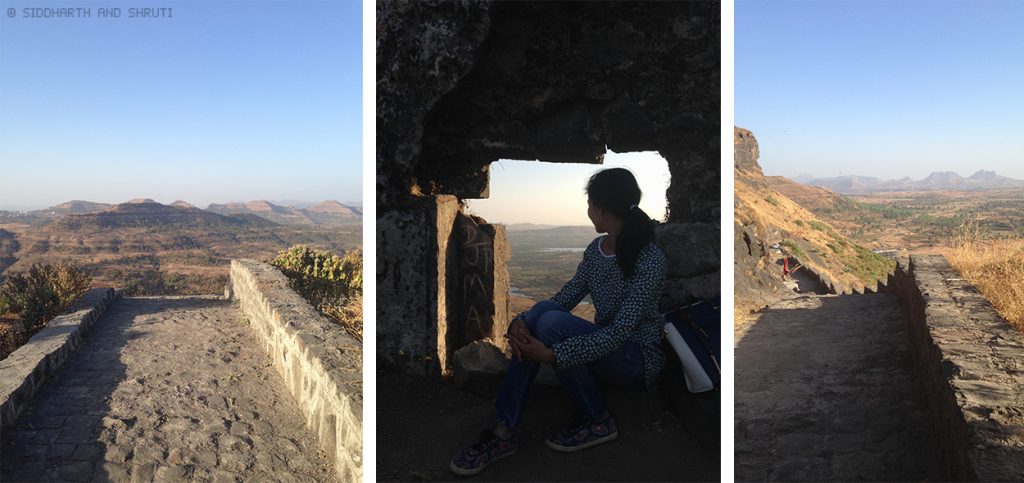 The other option for an amazing view is the Hatgad fort nearby. It is not a massive fort. It takes around half an hour to reach the top. Like us, you can try and catch the sunset from the top. We stayed at the Club Mahindra Hatgad resort which is a lovely option if you want to avoid the Saputara crowds.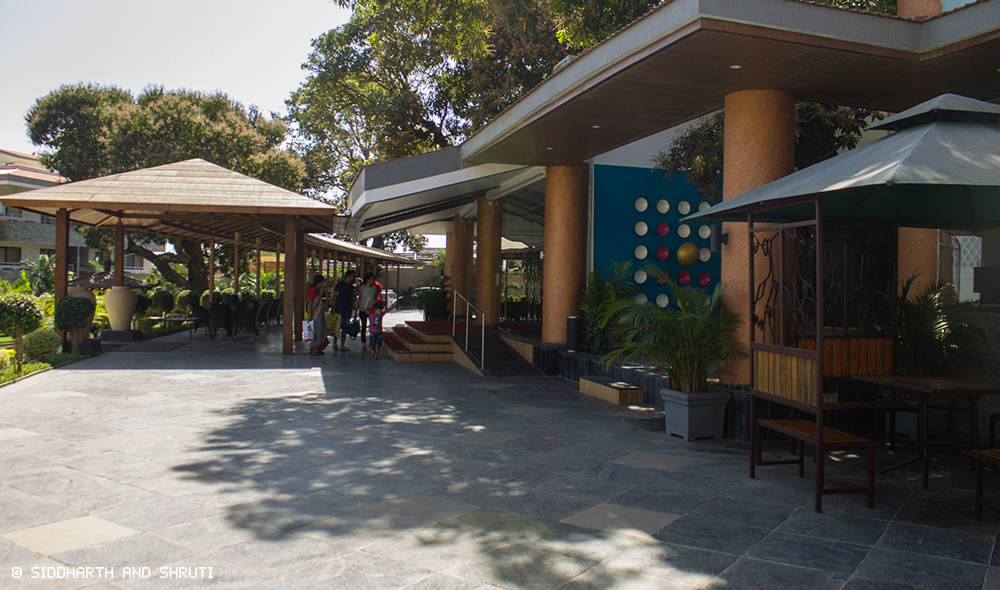 Have you ever tried paragliding? What was the best in-air experience you have ever had?
Like it? Pin it for later