Here's the fourth installation of food tours across the world. This post is a collaboration with some of our favourite travel bloggers who have explored some amazing destinations through food tours. Don't forget to check out our first, second and third food tours across the world collab post, if you haven't already.
Cartagena, Colombia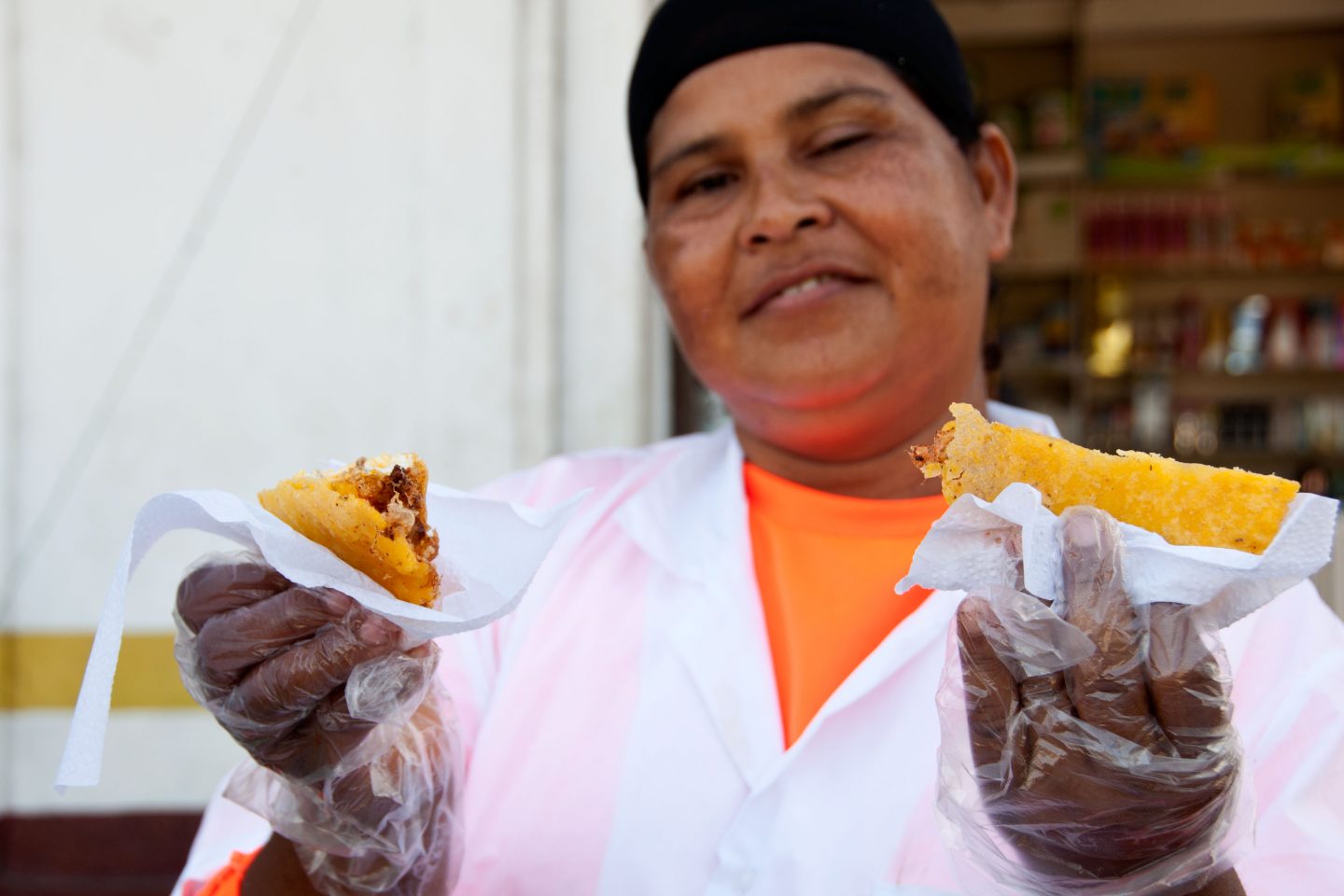 Visitors to Cartagena seeking a deeper dive into local cuisine and culture should check out Cartagena Connections' street food tour. In addition to sampling traditional Colombian snacks from about eight different vendors, we absorbed a wealth of information about the culture, history, politics, and daily life of the people of Cartagena.
We tasted exotic tropical fruits like lulo, granadilla, and guanabana; traditional fried street foods like arepas con huevo and patacones; crispy pork chicharrones; and the classic pairing of bocadillo (guava jelly) and queso costeño, nicknamed matrimonio (marriage). We washed down our snacks with coconut water and finished with a delicious homemade boli (popsicle).
The tour then headed to the picturesque neighborhood of Getsemaní to explore its colorful street art. Our odyssey ended at the artisan Café Mural, where the owner, a passionate coffee expert, provided a detailed explanation of his innovative coffee-making techniques. We lingered after the tour to savor a creatively delicious coffee concoction in the relaxed ambience of this wonderful café.
Ingrid

 | Second-Half Travels | Facebook
Washington DC, USA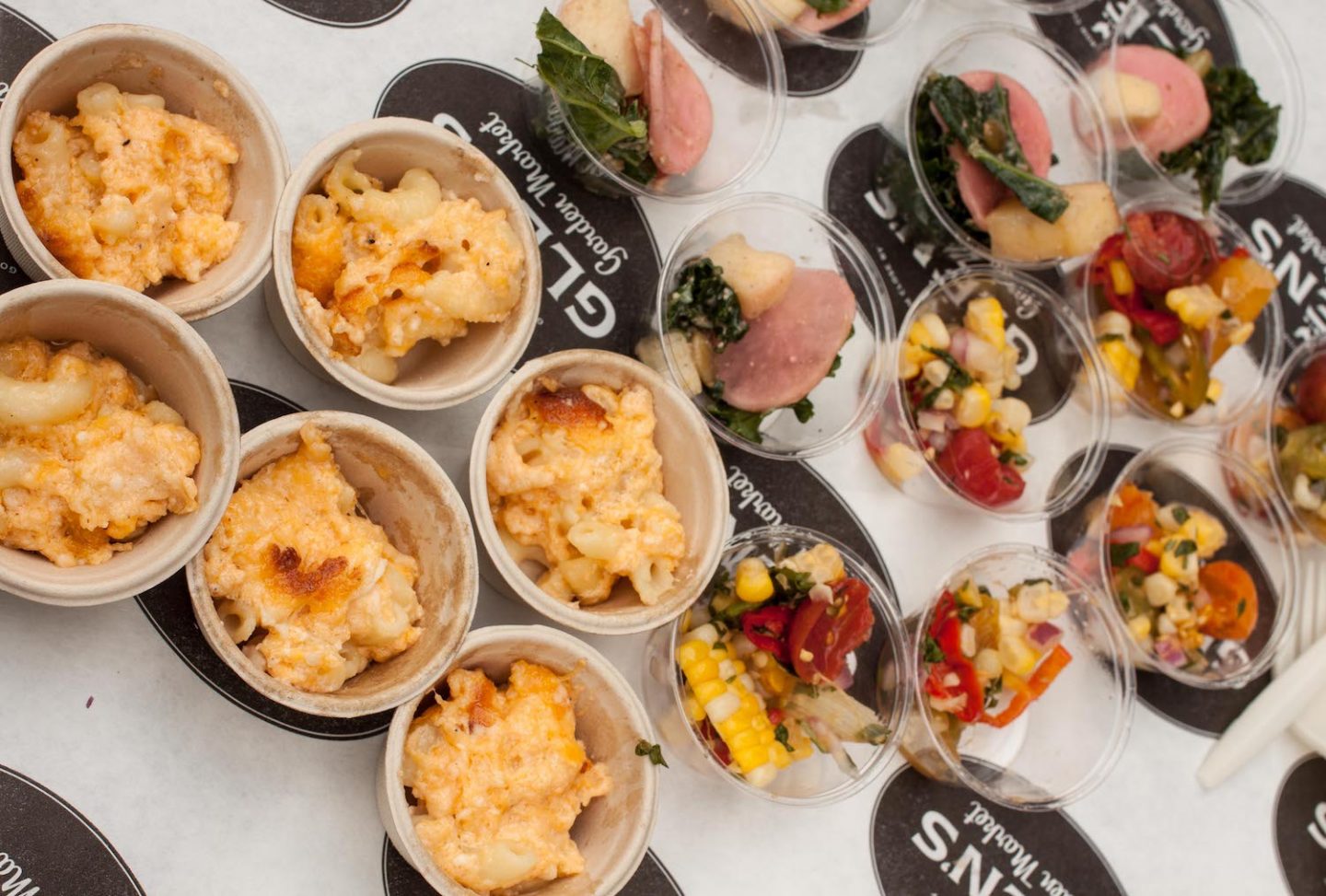 Washington D.C. is fast becoming the USA's culinary hotspot. In the past year the District's restaurants have finally gained recognition with some like Bad Saint, Pineapple & Peals, and Himistu making the Best New Eateries in the US list, and even being featured on Michelin's Bib Gourmand dining list.
My first food tour in the District was the U Street & Shaw Tour by Carpe DC Food Tours. We explored one of my favorite areas of the city and I was pleasantly surprised to find that I hadn't been to any of the restaurants the tour covered! In addition to discovering new eats, the tour also focused on the history of the neighborhood, African-American culture, and the city's vibrant street art scene. With so many restaurants to choose from, it can be hard deciding just where to eat when you're visiting which is why I highly recommend taking a food tour. And if you go with Carpe DC, a portion of every ticket sale goes to Bread for the City, which helps with feeding local district residents in need.
Christabel Lobo | Where's Bel | Instagram | Twitter
Hanoi, Vietnam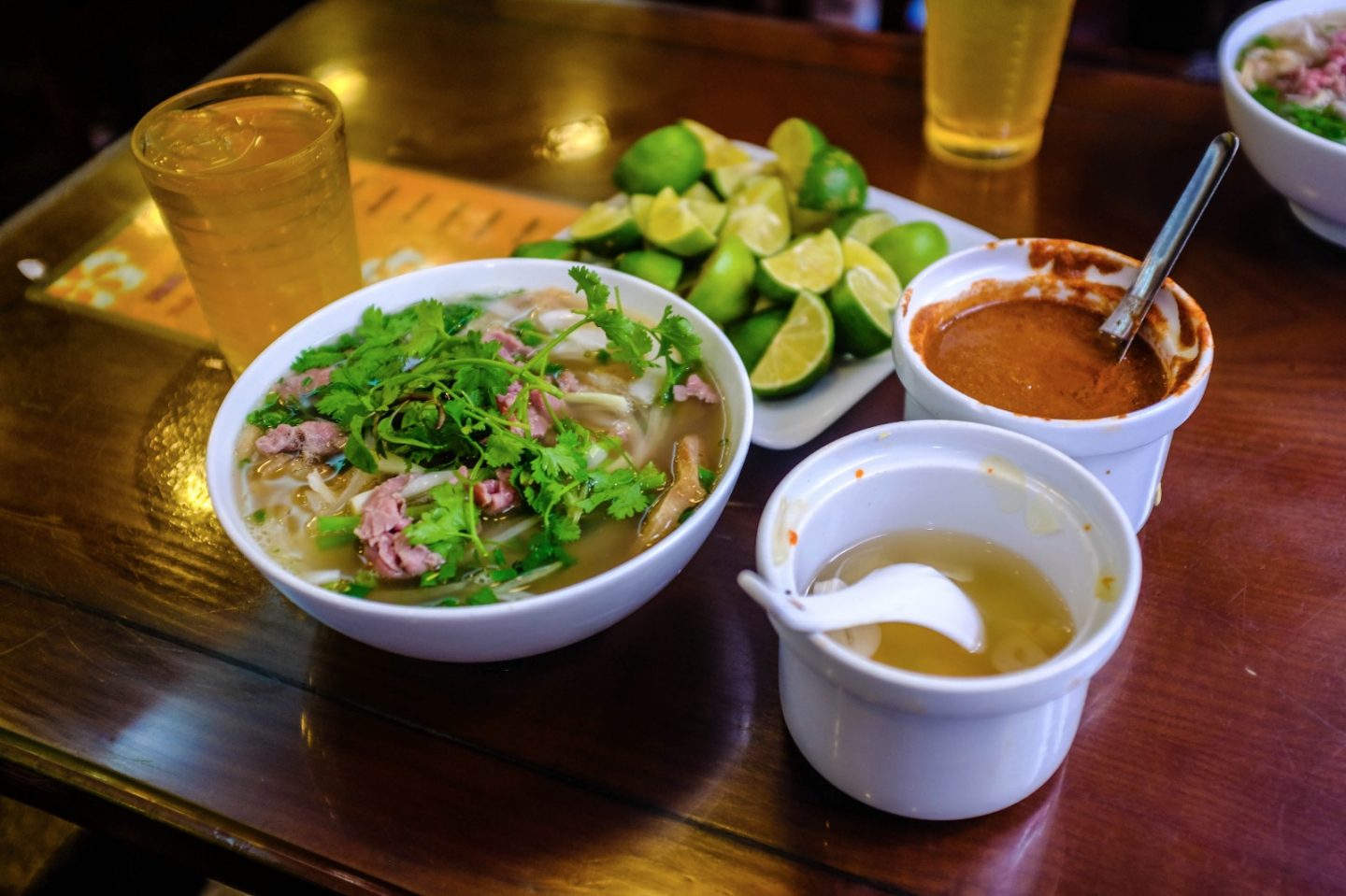 I don't think I'm going out on a limb in saying that Hanoi may be the official street food capital of the world. Nowhere we have visited, can you get such cheap and utterly delicious, beautifully cooked and prepared food for less than about 2 USD. Or enjoy it side by side with business people, street sweepers, backpackers, and everyone in between.
Our food tour of Hanoi was not an official affair but cobbled together between a local friend, and some fellow bloggers who were kind enough to share their best tips with us.
We breakfasted on Pho soup – hearty broth filled with beef, noodles, oodles of fresh herbs and as much chilli as you can or cannot stand. Later, Bun Cha is the local speciality – grilled pork served with yet more noodles, herbs and a delicious side of crab spring rolls. Or try Bun Ca – the fishy equivalent.
For dinner, Cha Ca, which is fish grilled with turmeric and dill and is so famous in Hanoi, it has an entire street named after it. Our go-to snack was a Banh mi – a local baguette sandwich filled with meaty delights.
Hanoi – you have captured our tastebuds for life.
Sarah Rothrie

 | Trip Gourmets | Instagram | Facebook
Valencia, Spain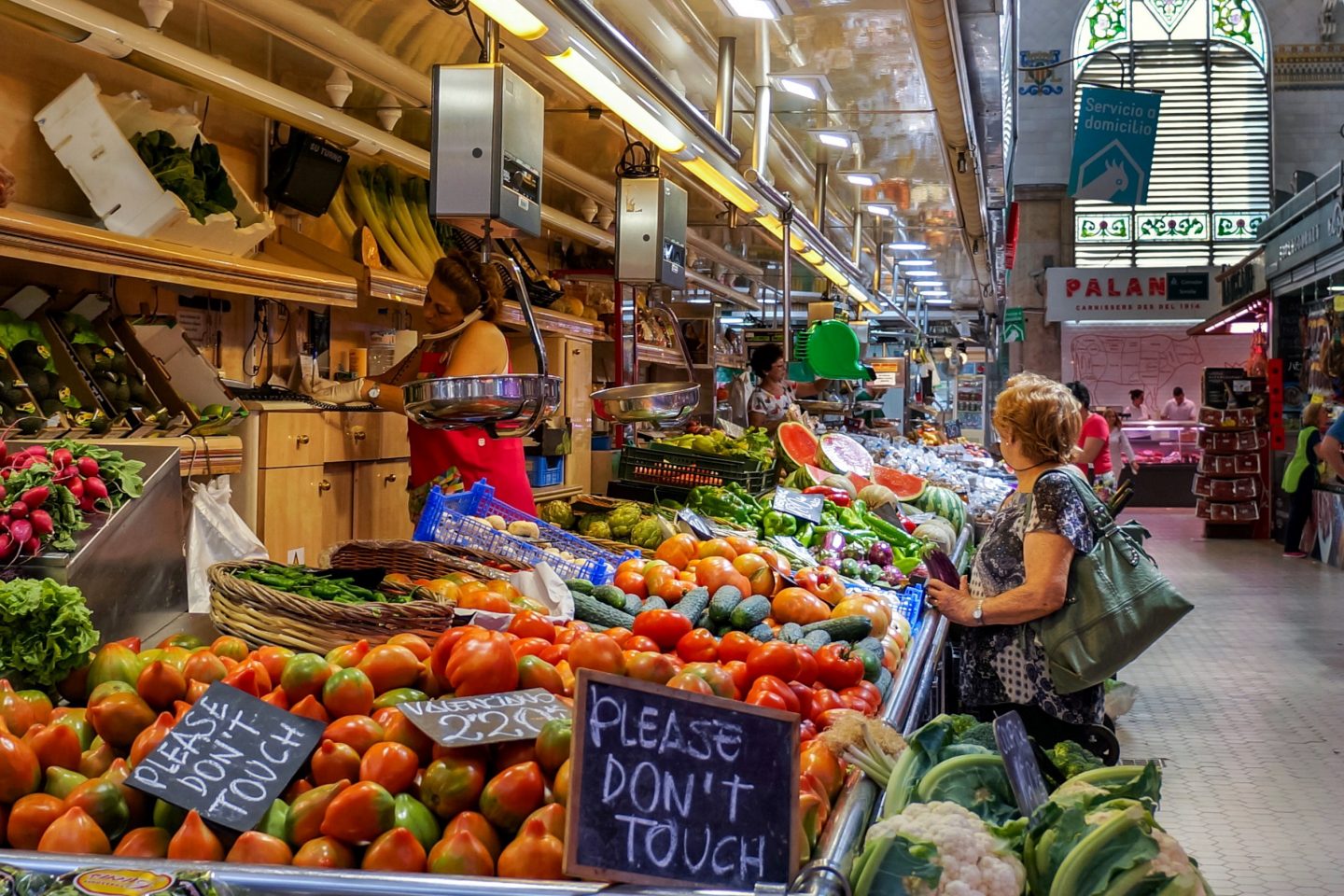 Valencia may be where the famous dish paella originally comes from, but there is a lot more to Valencia than paella, and this is what I discovered on a food tour that I took with Valencia Urban Adventures.
During the tour I was taken to the best place to try horchata de chufa, a refreshing creamy white drink made from chufas (tiger nuts). It is a little bit similar to almond milk but slightly sweeter, and it's usually accompanied by a fartón, a light sweet pastry stick that is dipped into the horchata. Delicious!
We also visited one of the most beautiful market halls in Europe, the Mercado Central. It is housed within a modernist building from the 1920s and is a must-see attraction for anyone, foodie or non-foodie, visiting Valencia. They call it a cathedral for the senses!
In the market I learnt the differences between jamón serrano and jamón ibérico and about the different quality grades of Spanish saffron, the most expensive spice in the world.
Between sampling all the different meats and cheeses, and learning about the eating habits of Valencians, this tour ended up being, as the name suggests, a real treat!
Teresa | Brogan Abroad | Instagram | Facebook |
Guanajuato, Mexico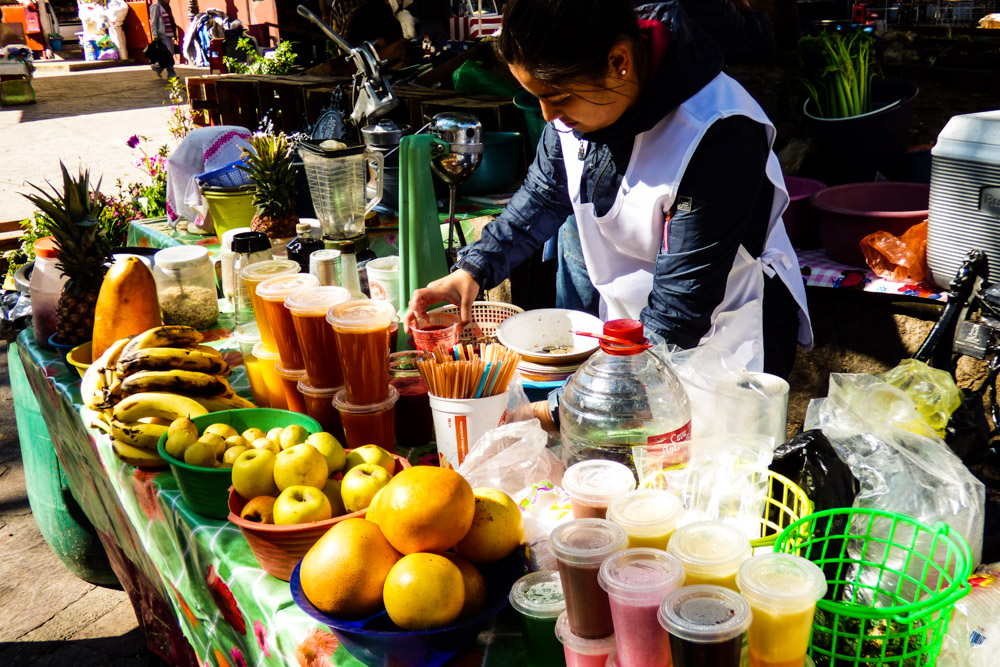 We believe that you can't fully experience a culture without getting to know a little about the local cuisine. Unless you are lucky enough to have weeks or months in a destination, a food tour is the best way to get a taste of the place and expand your knowledge at the same time. One of our favorite countries to visit is Mexico. We have traveled extensively through this diverse country but only recently visited what is now one of our favorite cities…Guanajuato. This UNESCO World Heritage Colonial city is vibrant and beautiful and full of delicious food. We also happen to love Mexican food but traditional Mexican food extends way beyond tacos and burritos and a good food tour will show you that. In our opinion, the best food tour in this city is the Guanajuato Street Food Tour. The reason we recommend it is because it explores authentic local food as opposed to touristic spots. During the three-hour walking tour, you will sample from bakeries, street vendors, markets and small local restaurants while also learning about the history and sights of the city. We highly recommend visiting Guanajuato and if you do most definitely take the Street Food Tour. You will not go away disappointed or hungry.
Sarah Hughes | Live, Dream, Discover | Twitter | Facebook |

Istanbul, Turkey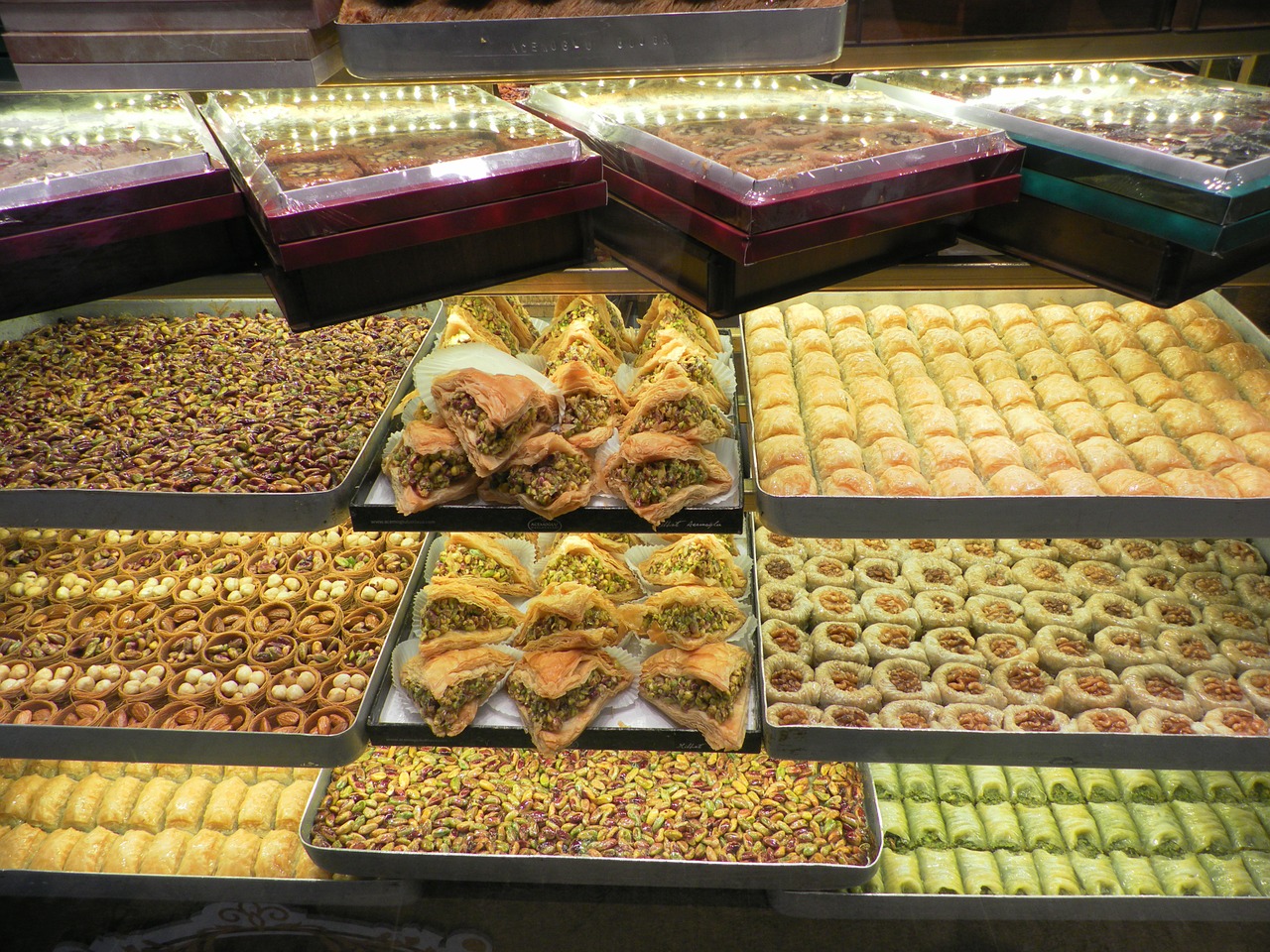 The best food tour that I've ever taken is, without doubt, the "Culinary Secrets of the Old City" tour of Istanbul by Culinary Backstreets. This 5 ½ hour tour took me to parts of Istanbul that I definitely would never have ventured into if I'd been sticking to TripAdvisor and Wikitravel recommendations. We toured the spice markets, visited a mosque, and, most importantly, ate a lot of Turkish food. Aside from Christmas Day, I don't think I've ever consumed quite as much food as I did on that tour. It started with a Turkish Breakfast complete with Kaymak, Simit, and Biber Salçası, as well as plenty of Turkish tea. This was followed by lentil soup, Pide, Baklava, Kokoreç, Turkish Delight, a Doner Kebab, and plenty more Turkish street food and snacks. I'd eaten Turkish food plenty of times before, but this tour opened my eyes to just how good it could be. I've since invested in a couple of Turkish cookbooks, and am learning to make the recipes at home.
James | Worldwide Shopping Guide | Facebook |

Ajijic, Mexico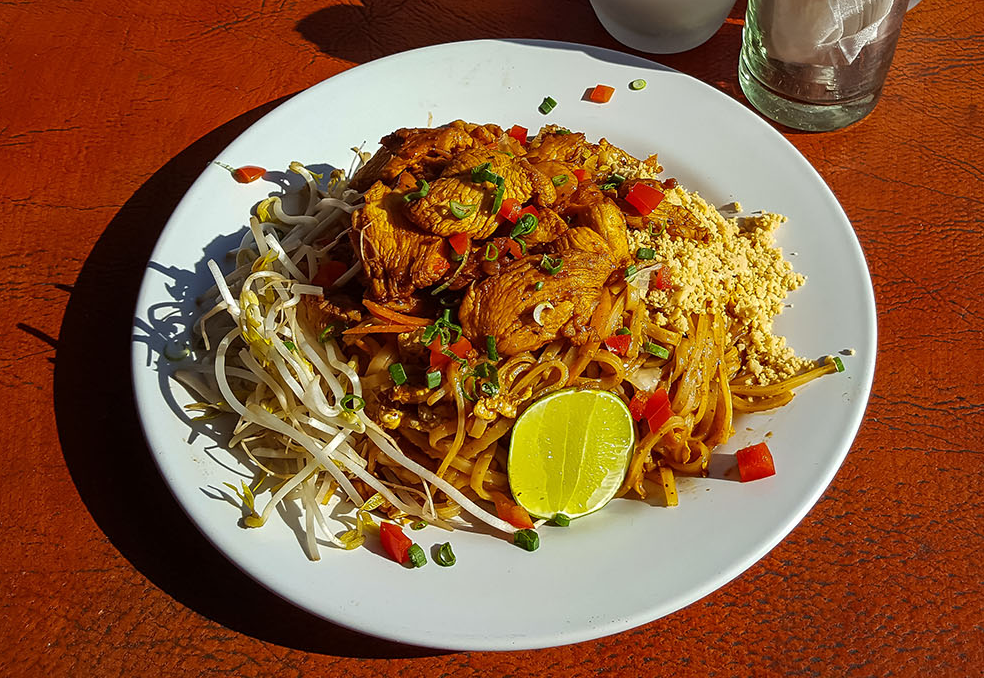 I was a reluctant to try Tepetate Thai Restaurant in Ajijic, Mexico. I visited Thailand a few times and have eaten some exceptional Thai food. I didn't want to be disappointed. However, Thai food in Mexico sounded like an interesting experience so we went for it! The menu contains all the Thai classics – Phad Thai, Tom Kha Gai, Spring Rolls, and a variety of curry and noodle dishes. As I ordered, I remembered struggling to speak Thai when buying food in remote areas of Thailand. Now, it felt so strange to order Thai food in Spanish! The waiter asked (in Spanish) how spicy we wanted our dishes on a scale from 1-10. I ordered 7; my son went for an 8; my husband said: "as hot as you can make it". The waiter warned it would be very spicy; we said "no problema." The waiter watched as we took our first bites. His eyes widened when we said that we loved it! Not only was the food spicy, it was flavorful and delightful! We have been back twice since and every dish has been wonderful! The staff are courteous, responsive, and friendly. If you are looking for an authentic Thai meal…in Mexico, give Tepatete a try. The owner is from Bangkok!!
Robin Harwick | LETgo: Grab Opportunity| Facebook | Instagram
Barcelona, Spain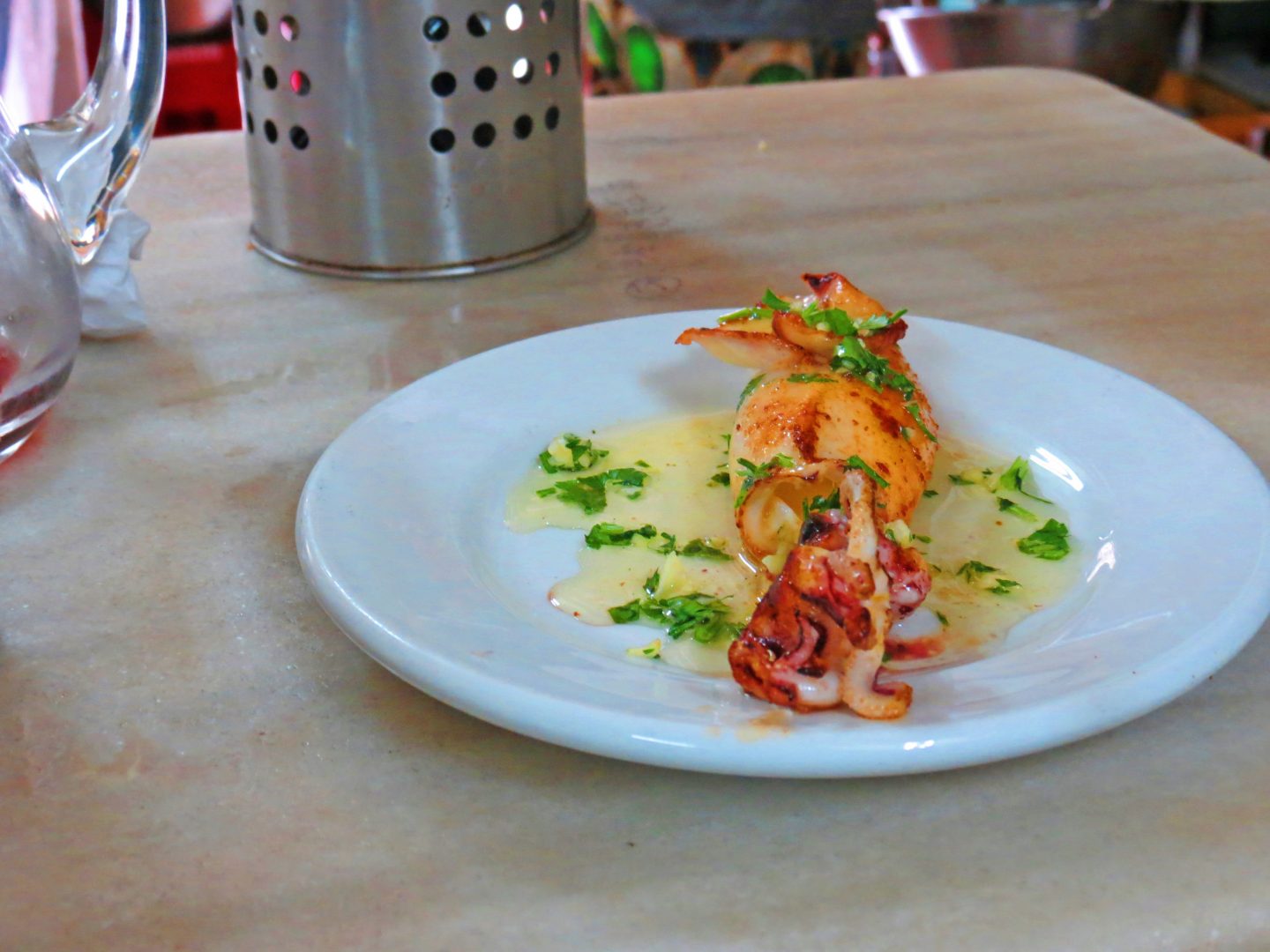 When in
Barcelona
, you should definitely try one of
Barcelona

's best-kept secrets
–
Barcelona
Secret
Food
Tour
. On the tour, except for tasting delicious food and learning about it, you also learn a lot about the history of the city and about the local way of life. Plus, you get awesome local tips and recommendations. We started the tour with trying traditional panellets. After that, we went to the market, but not to the La Boqueria one but another not touristy and very authentic one. There, we've tried delicious kinds of cheese, hams and we learned how to drink wine as the locals do. Our tour guide, Miguel, took us to an awesome tapas bar, where we tasted mouthwatering bombas, wine and fish. Barcelona is such a touristy city and unfortunately, many places don't serve the real, authentic Catalan cuisine, so if you want to try the best
food
in
Barcelona
, The Secret
Food
Tour
would be your best bet to do so – their team really knows where to take you!
Bilyana | Owl over the world | Instagram | Facebook |

New York, USA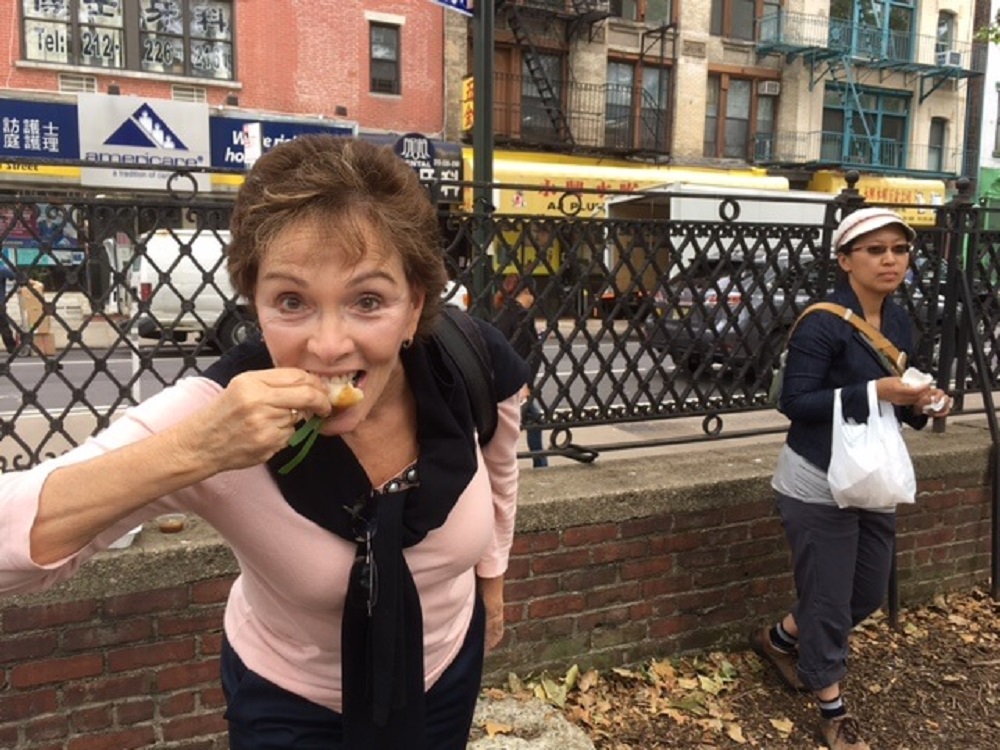 I took the Big Onion multi-ethnic eating tour in New York City becauseit focuses on the Lower East Side, an area rich in immigrant history. Also,I love food. This tour did not disappoint. The guide walked us through immigration concentration points for Jewish immigrants, Chinatown, Little Italy and Puerto Rican New York. The samplings of ethnic food were both plentiful and tasty; Italian mini-calzones, fried plantains from the Caribbean, Vietnamese spring rolls, Malaysian beef jerky, Jamaican pickled pineapple…more than you can eat!
Along with the food samples comes the rich heritage of the ethnic dish itself. The most fun part of this tour is learning the interesting little tidbits of history and local culture. Learn about the WWII contributions of the Italian American community emblazoned on the wall next to St. Genaros church in Little Italy. Or listen to how immigrants lived in the crowded tenements and advocated for housing laws that changed the face of the city. All this accompanied by 150 year-old photos taken of the very places being discussed as you stand in front of them. This tour uses food to illuminate the individual ethnic enclaves that comprise and enrich the city of New York. It tells the story of how America became America.
Talek Nantes | Travels with Talek | Instagram | Facebook
Bangkok, Thailand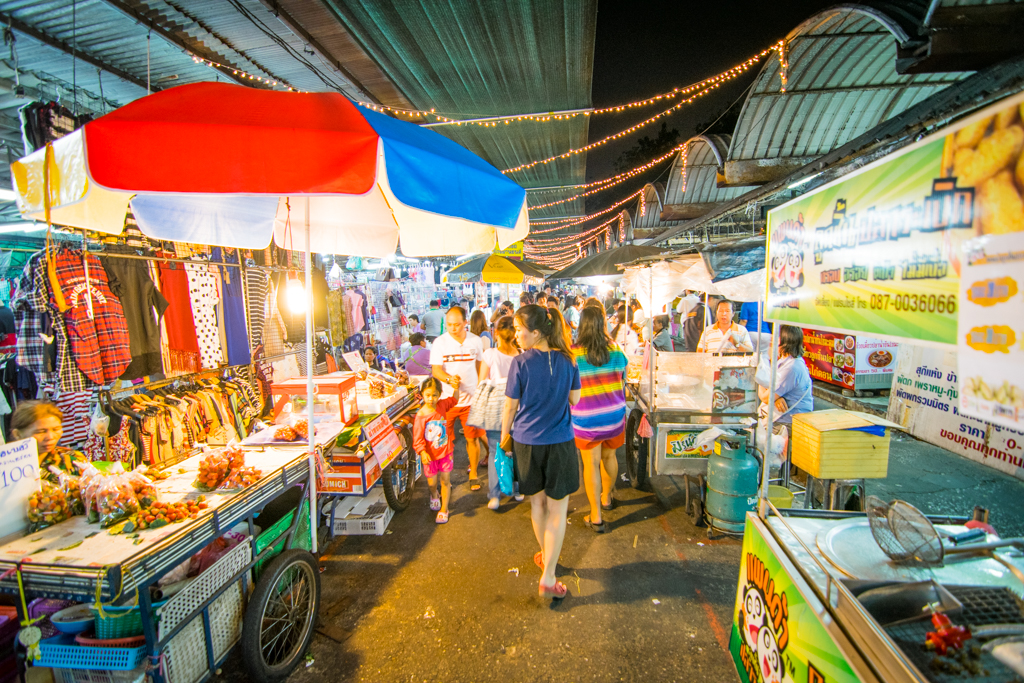 There are few cities in the world that compare to the food mecca of Bangkok. With all of the great food and overwhelming options, one of the best things to do on your first visit to the city is taking a food tour. A guide will help you find some of the best versions of Thai classics in Bangkok as well as show you lots of local dishes you might have never found on your own.
There is a lot more to Thai food than just curries and a local guide can help you discover all the tasty treasures in the city. Great food is waiting for you around every corner in Bangkok, you just need to know where to find it. Another helpful skill you should pick up on a good Bangkok food tour is learning how to order dishes, and save you some embarrassment showing how to eat the dishes too. Aside from the food portion of the tour making your way around Bangkok with a guide will also help give you a better understanding of how to get around and hopefully some insight on Thai Culture. When looking where to stay in Bangkok we always suggest the Sukhumvit area, it has a great street food scene where you try a bunch of local eats for cheap.
Hannah Lukaszewicz | Getting Stamped | Instagram | Facebook
Jerusalem, Israel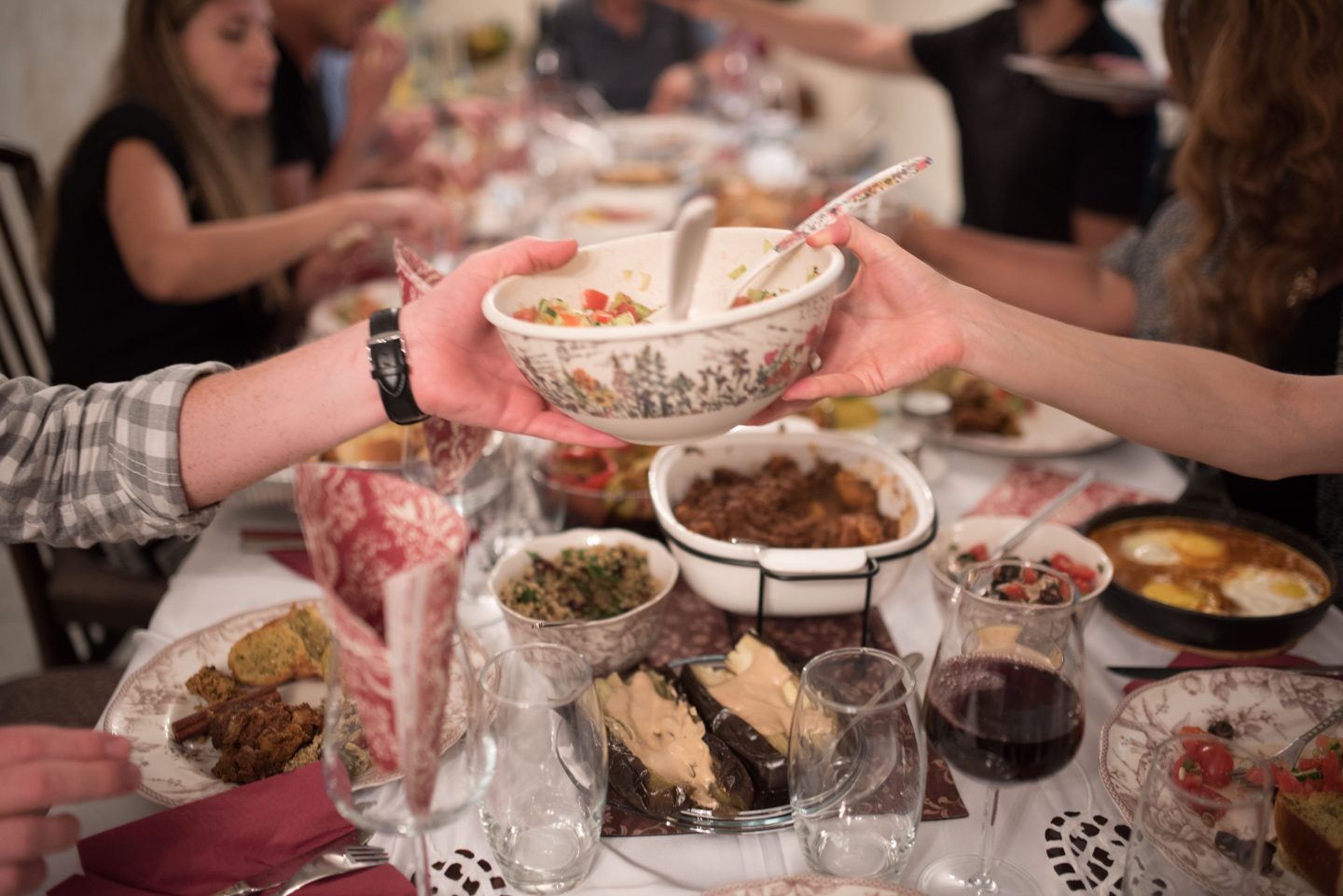 Going on a trip to Israel automatically means you will go on a food journey. Sharing food is part of the Israeli culture and everytime you go out with Israeli's they will order many different plates to just dip and share. In Jerusalem I took part in an online food tour that we found through the app Bitemojo. This self-guided food tour led us through Jerusalem and showed us some historical sites while on the go. Through the app we were guided in the right direction and at some places we were able to order several local dishes, which we had to 'pay' through the app. This way we got to places we would have never gone ourselves and the best thing was that all the food samples were local. Since it was self-guided there was no pressure of going from place to place, but we could choose our own pace. It was a great idea to be guided through Jerusalem and at the same time sample some great local treats. They offer this tour in more places around the country and is definitely something I would recommend if you are looking for unique things to do in Israel.
Tom Grond

 | Travel Tom Tom | Facebook | Instagram
Jaffna, SriLanka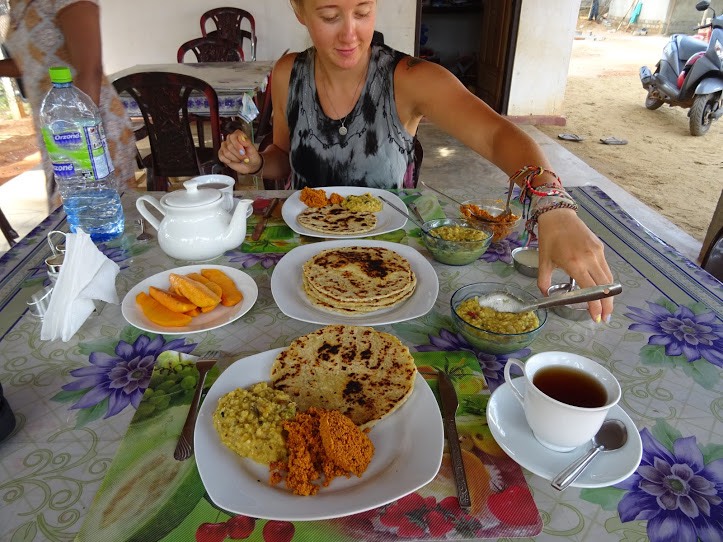 Sri Lanka has an abundance of mouth-watering incredible dishes wherever you wander across this beautiful island and no two are ever the same. The best place to discover with your taste buds is Jaffna, in the North of the country. More closely similar to India in culture and cuisine than Sri Lanka, Jaffna is a melting pot of curries, dosa's, breads, short eats and more. There are so many restaurants in Jaffna and with each having a different menu every day the dining possibilities are endless. Our favourite, without a doubt was Sri Saiee Bavaan where we indulged on some of the tastiest curries, dosas and sundries we've ever feasted on! We loved the masala dosa which is a normal dosa filled with spicy potato masala filling, accompanied by some coconut sambal, shredded coconut with chilli, lime and garlic and you have yourself a beautiful plate of food. We became pumpkin curry converts and it fast became one of our favourite dishes! Breakfast would always be string hoppers with dhal, coconut sambal and whatever other buckets of curry were dotted about on the tables nearby! If you want authentic rich curries eaten off a banana leaf by hand then Jaffna is the place for you!
Sarah and Joshua | Veggie vagabonds | Instagram | Facebook |

Like it? Pin it for later