Indonesia is truly a haven for water sports – diving, snorkelling, surfing, you will not be disappointed. Although that was not the reason why we planned our first Indonesia trip, it will definitely be why we revisit! Due to time constraints we were not able to go scuba diving (We are always guilty of having an over ambitious itinerary). But we loved all three times we snorkelled on this breathtaking group of islands. In fact we regretted not snorkelling more often. Here's what we learnt from our snorkelling experience in Indonesia: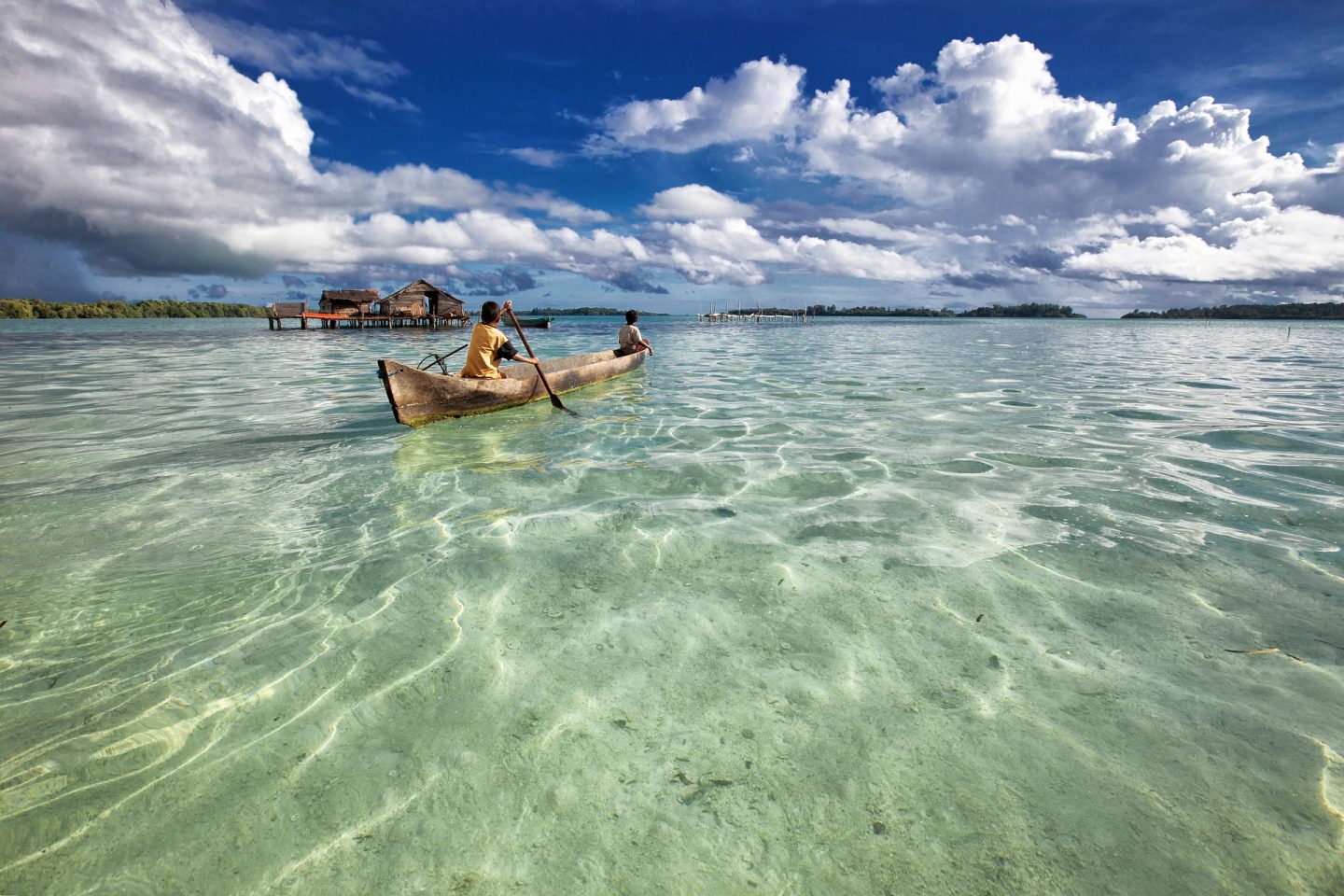 Bring your own Snorkelling Gear
The ones you get for rent especially on boat trips (there's more to choose from in dive schools/shops) are more often than not quite substandard. Water can leak into the mask causing problems. If your face is bigger than normal or smaller, the mask can be ill fitting and can mar the experience. Having your own gear can take care of these problems. If you wear glasses, you can even get yourself prescription snorkel masks which can help you make the most of your dive. The other issue was that the boat only carried standard sized flippers. The best way to avoid such inconvenience is to carry your own.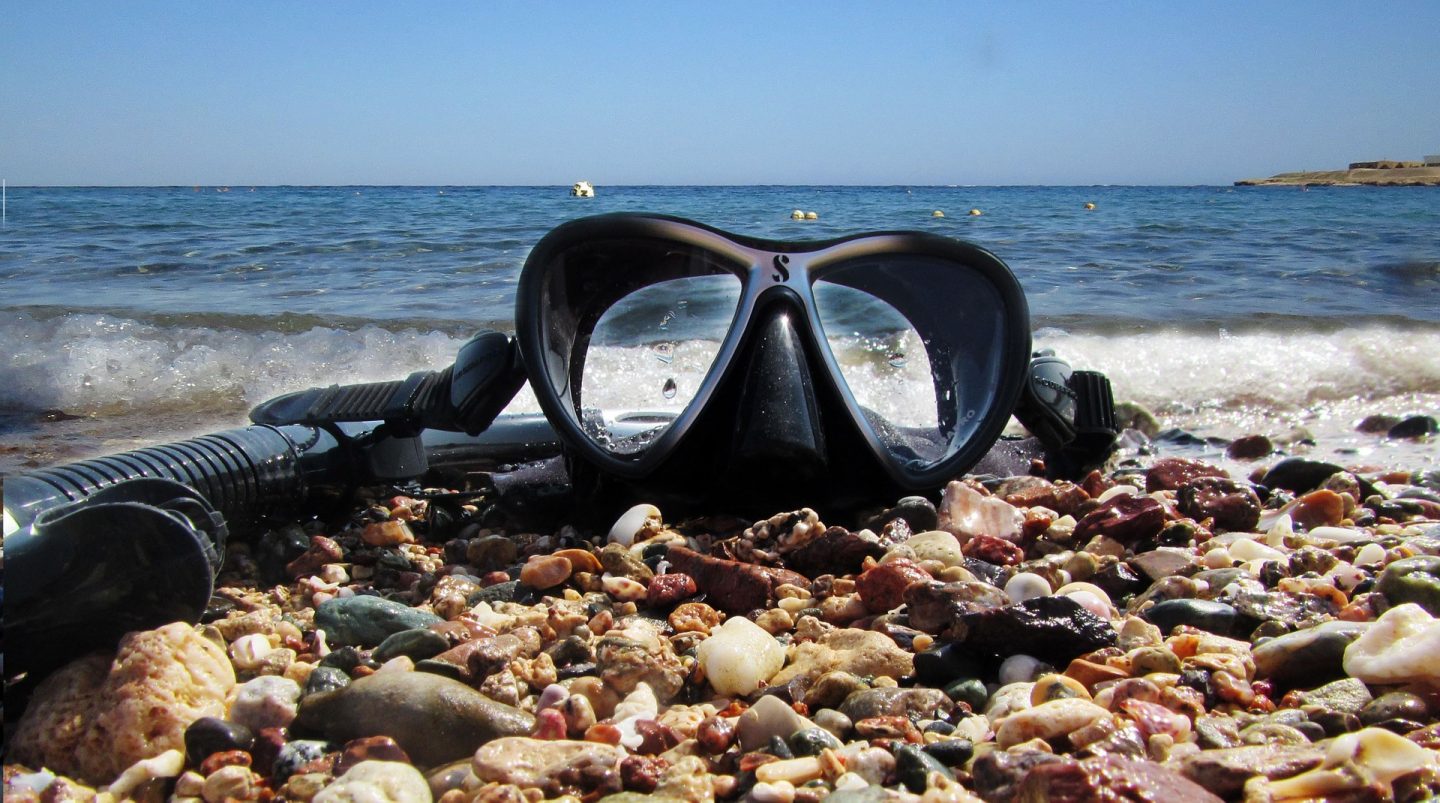 Prescription masks are available on Simply Scuba| PhotoCredit: CSG Swim Ltd
Should you go from the beach or by boat ?
Entering the water from the beach is simpler for beginners. But that's not always true. We went from the beach on Gili Air and unfortunately that day the sea was a bit on the rough side. Shruti who was trying to snorkel for the first time, had quite a terrifying experience. Water went up her snorkel and she ingested a fair bit of the salty sea water. The second time around we went by boat to the gorgeous Taka Makassar in Flores by boat. The sea was calm with hardly any undercurrent. The first experience had made her cautious but she went anyway and was pleasantly surprised to see how amazing the experience was when the waves and undercurrent were not strong. As long as the sea is calm, we would say that either of them is fine.
Practice With Your Gear First
Whether you are experienced or a beginner, whether you have your own gear or rental, if that's the first time you are using it, don't forget to try it out! Try your gear out in shallow water and ensure that there's no leaks and is comfortably seated on your face. Confident enough? Time to hit the water!
A few Islands in Indonesia that you should snorkel in: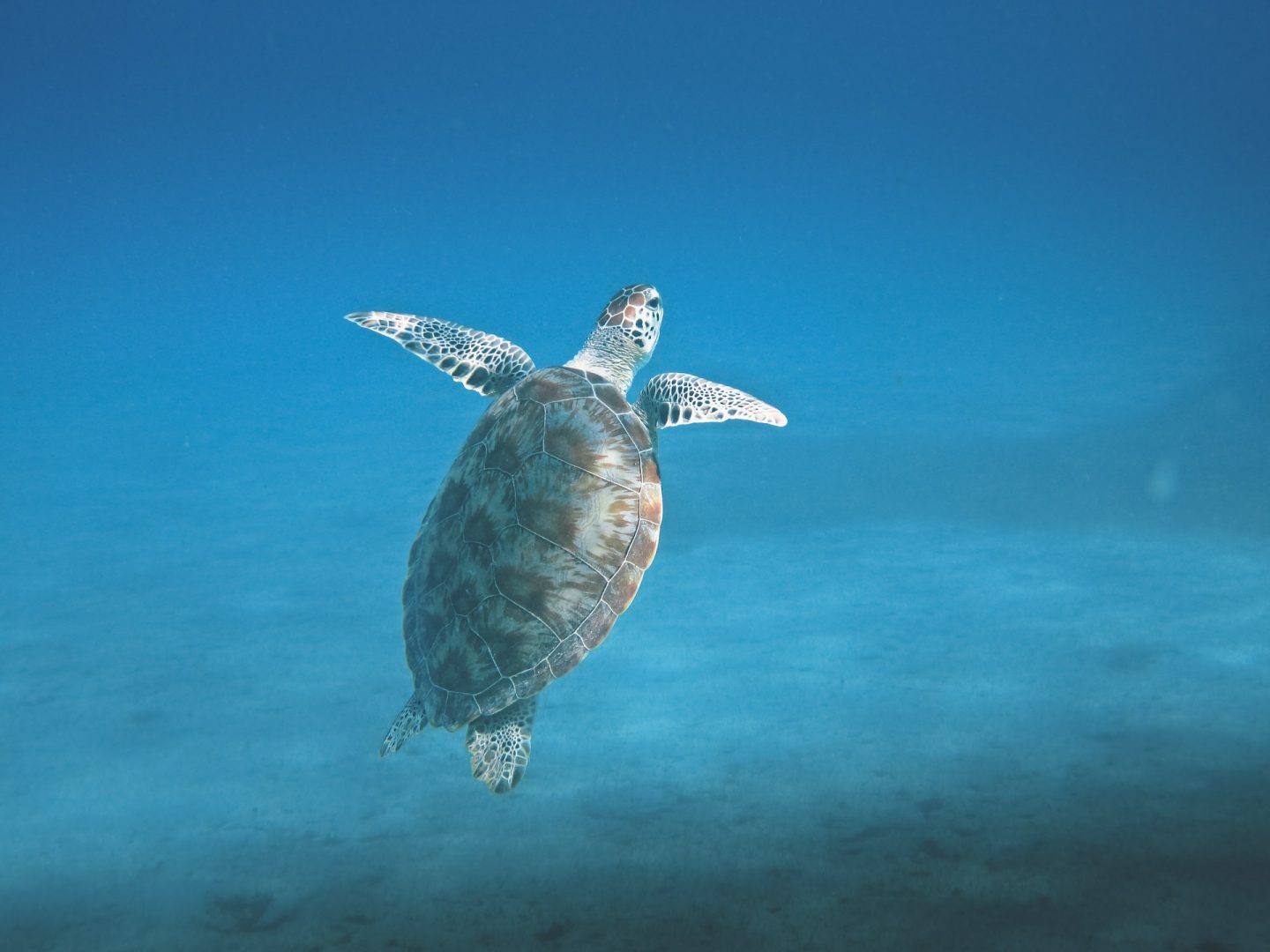 The Gilis
We were very lucky to try out snorkelling with Simon from Feet Do Travel, who is an expert on Gili Air. Even though Shruti was unsuccessful thanks to the choppy sea, Siddharth went along with Simon and experienced the abundant marine life and coral formations firsthand. We do regret not snorkelling on Gili Meno which is well known for turtles! One of the easiest islands to reach from Bali by boat, the Gilis are a great option for anyone who loves snorkelling or diving.
Menjangan Island, Bali
If you don't have the time to step out of Bali, head to north Bali and within the confines of Bali Barat National Park, you will find the island of Menjangan. It is a peaceful paradise with white sand beaches and a hot spring. North Bali is fantastic if you are looking to get away from the crowded Ubud or Kuta. We would definitely recommend north Bali for honeymooners.
Kanawa Island
We went on a one day boat trip in Flores to Komodo national park, Padar Island, Taka Makassar pink beach and Kanawa Island. Kanawa Island is a fantastic place for observing marine life. The sea was calm and we entered by the beach. We met nemo swam around corals, starfishes, and one of our group member even saw a shark. Very easy to swim in, Kanawa island is a great option for beginners. There is only one resort currently on Kanawa Island if you want to stay back. But reading the reviews, we are quite glad we only visited and not stayed there.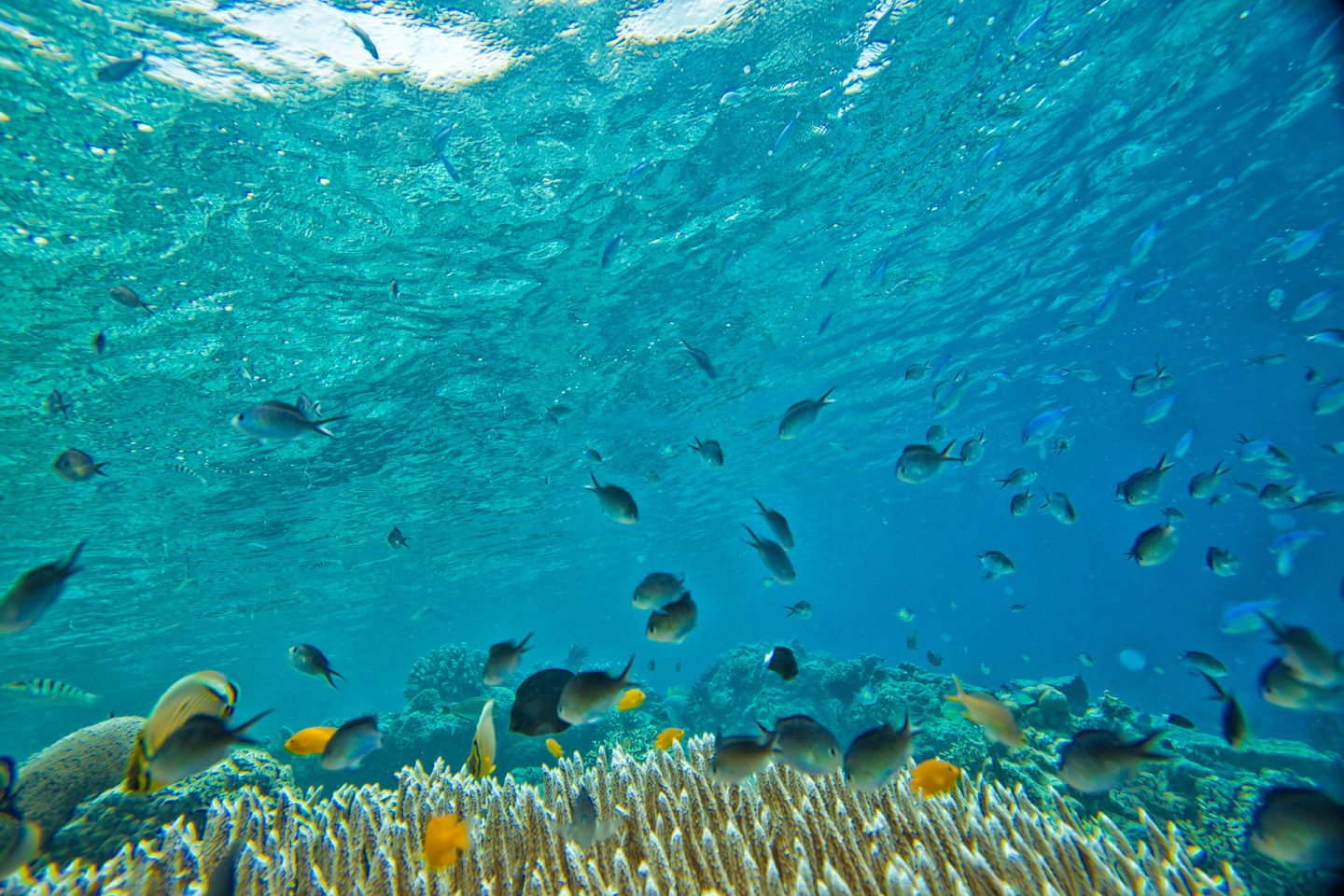 Other than these you can also try Banda Islands, Raja Ampat, Wakatobi in Sulawesi, Togean Islands, Nglambor Beach in Yogyakarta and Karimunjawa Islands. No matter which part of Indonesia you visit, we can bet that you will have a snorkelling spot around.
[bctt tweet="Our snorkelling experience in Indonesia" username="SiddharthShruti"]
Do you love snorkelling as much as we do? Where did you go? What kind of gear do you use? What challenges did you face? Let's chat below in the comments section.
Like it? Pin it for later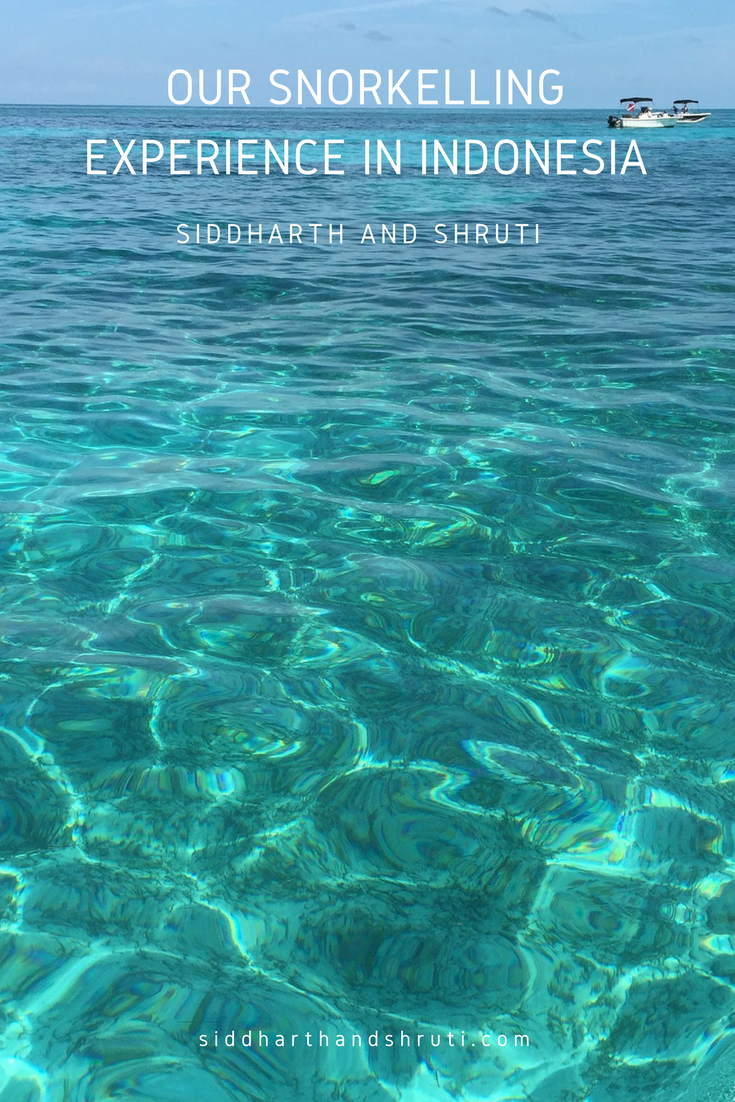 Image credit for this post: Pixabay