Constructed in 1960 by Tibetan refugees, the Gadhan Thekchhokling Gompa is a small Buddhist monastery in Manali. Along with Nyingamapa Gompa (the other significant monastery in the Himalayan region), it serves as a religious center and pilgrimage destination for Buddhists in Himachal Pradesh.
The yellow pagoda style roof with a tiered tower at the top in the Gadhan Thekchhokling Gompa Monastery is a fine example of Buddhist architecture and philosophy. Elaborate wooden carvings, colourful flags, murals and carpets unveil many of the Buddha's life stories. The paintings illustrate various concepts like the Kal-chakra which is the wheel of life and the philosophy of non-violence.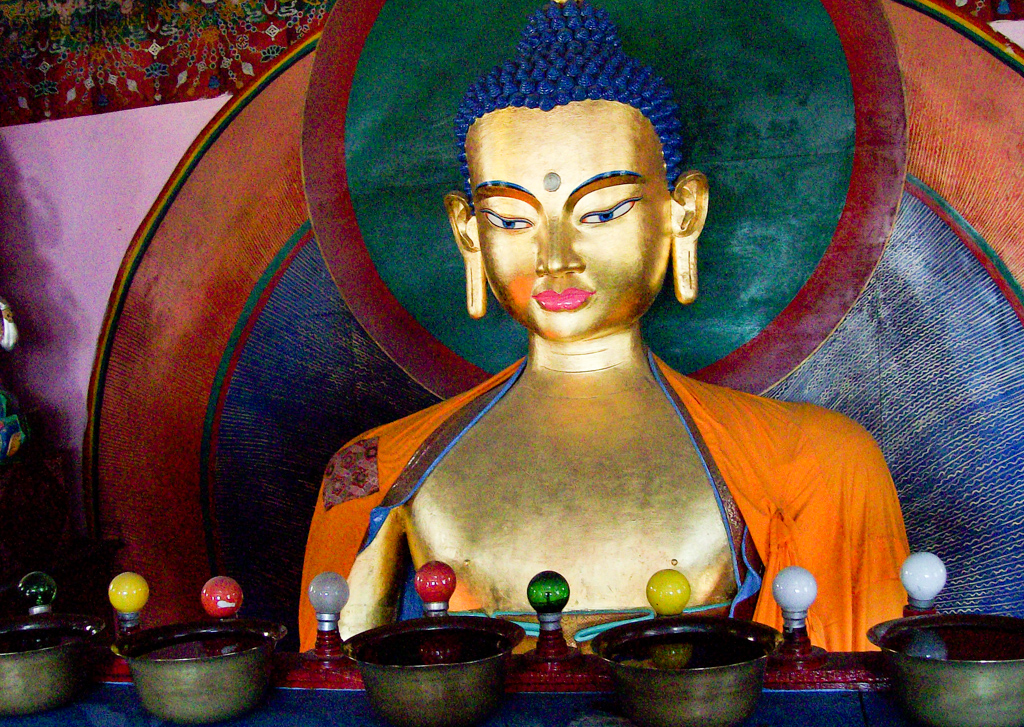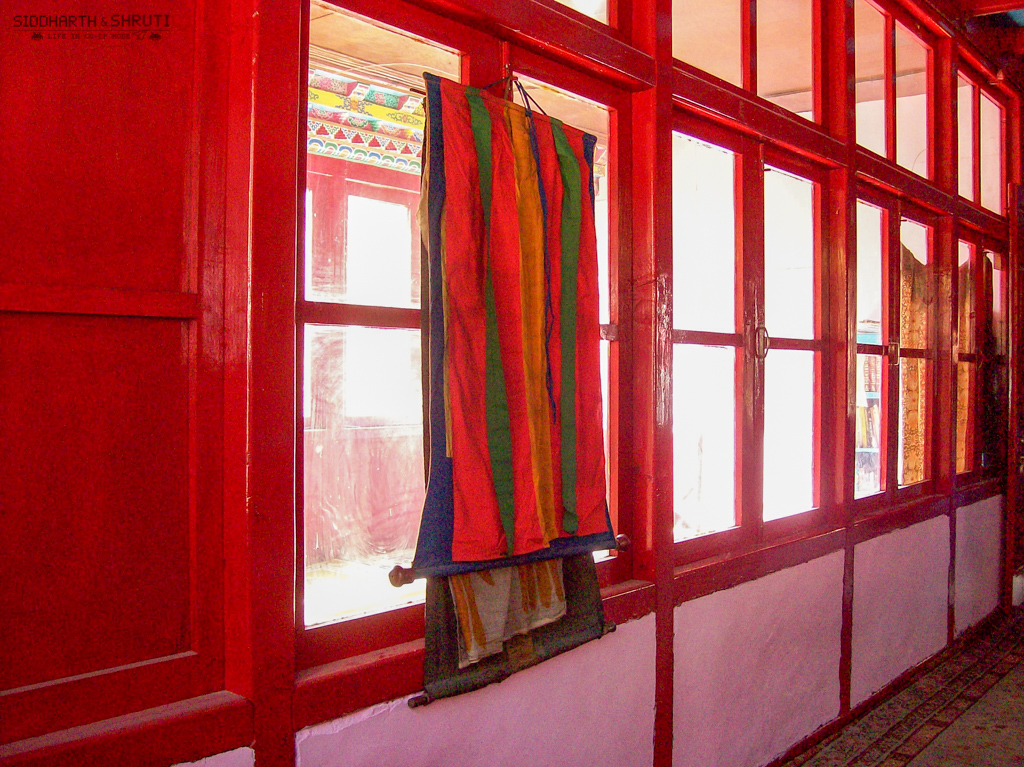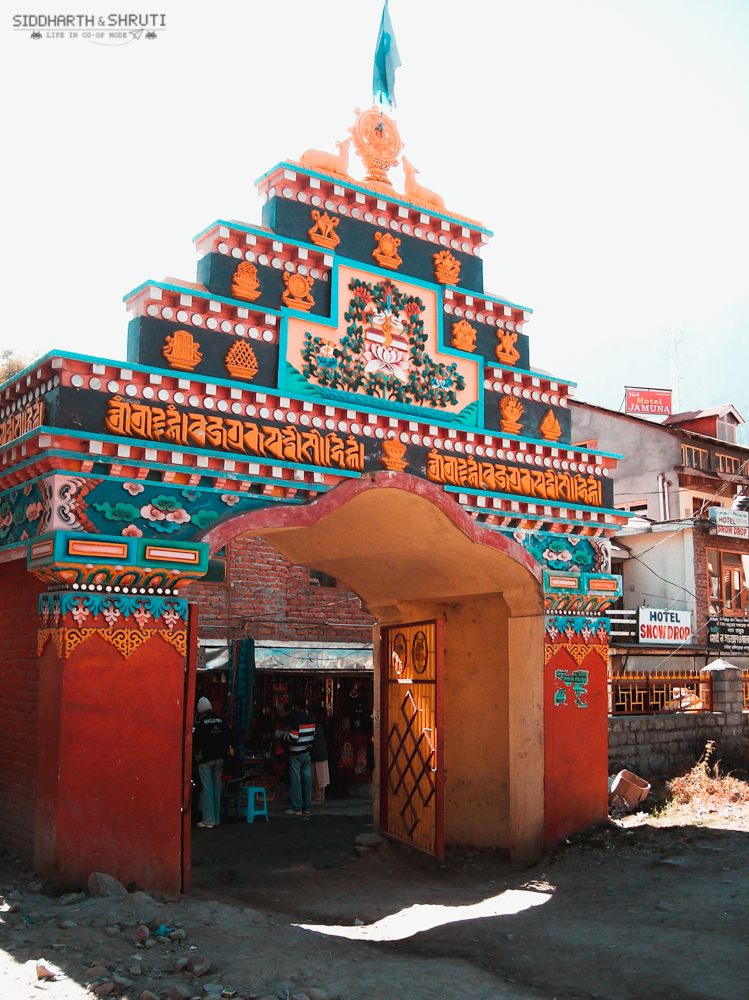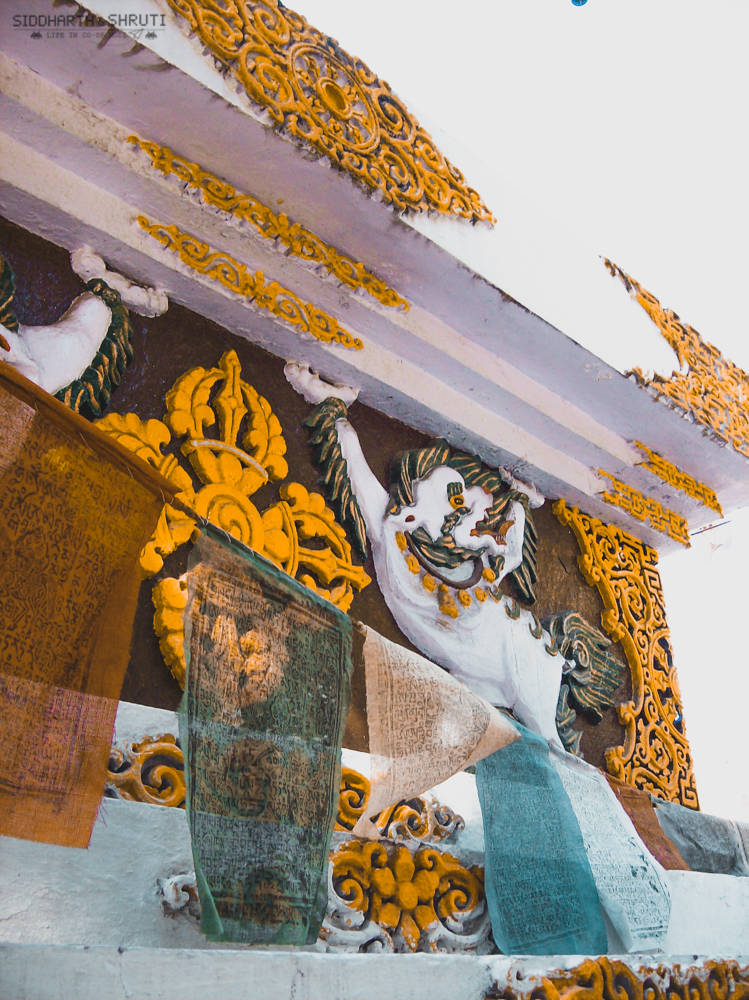 Whether you are visiting for seeing the golden Buddha statue inside or the outer architecture, you cannot deny the peaceful aura here. We hope that you do not end up visiting alongside a disrespectful herd of noisy tourists which can happen given that it is generally included in most Manali itineraries.
Related Read: The legend of the Hidimba Temple in Manali

Tips for visiting Gadhan Thekchhokling Gompa
The best time to visit this gorgeous place is sunrise or sunset (we did not end up there for either). The main shrine is open from 6 AM to 6 PM (timings may change based on season).
The entry is free. There is a small camera fee if you wish to take photos of the Buddha statue inside.
If you wish to support the establishment, you can buy Tibetan handicrafts and carpets from their shop which helps run the place. Remember that it is shut on Sundays.
You don't need to be a Buddhist to enter the monastery; it is open to public. Like all Buddhist establishments, it is mandatory to remove footwear before entering the temple.
Please switch your phone off or put it on silent. After all, there is nothing more annoying than a visitor disrupting the peace in a monastery with an obnoxious ringtone. Let's not be that person!
Like it? Pin it for later!