Xi'an, depending on how you look at the city, it is considered the start or the end of the silk road. What does this mean in terms of food? It means this place has a ridiculous number of influences on their cuisine. This makes Xi'an one of the perfect destinations for a food tour! This was something I was not even aware of, before I booked my food tour! Xi'an's cuisine is an eclectic mix of different cultural influences, from Middle Eastern to Chinese to everything that passed through the silk road. The tour I decided to do was called the Lost Plate Food Tour.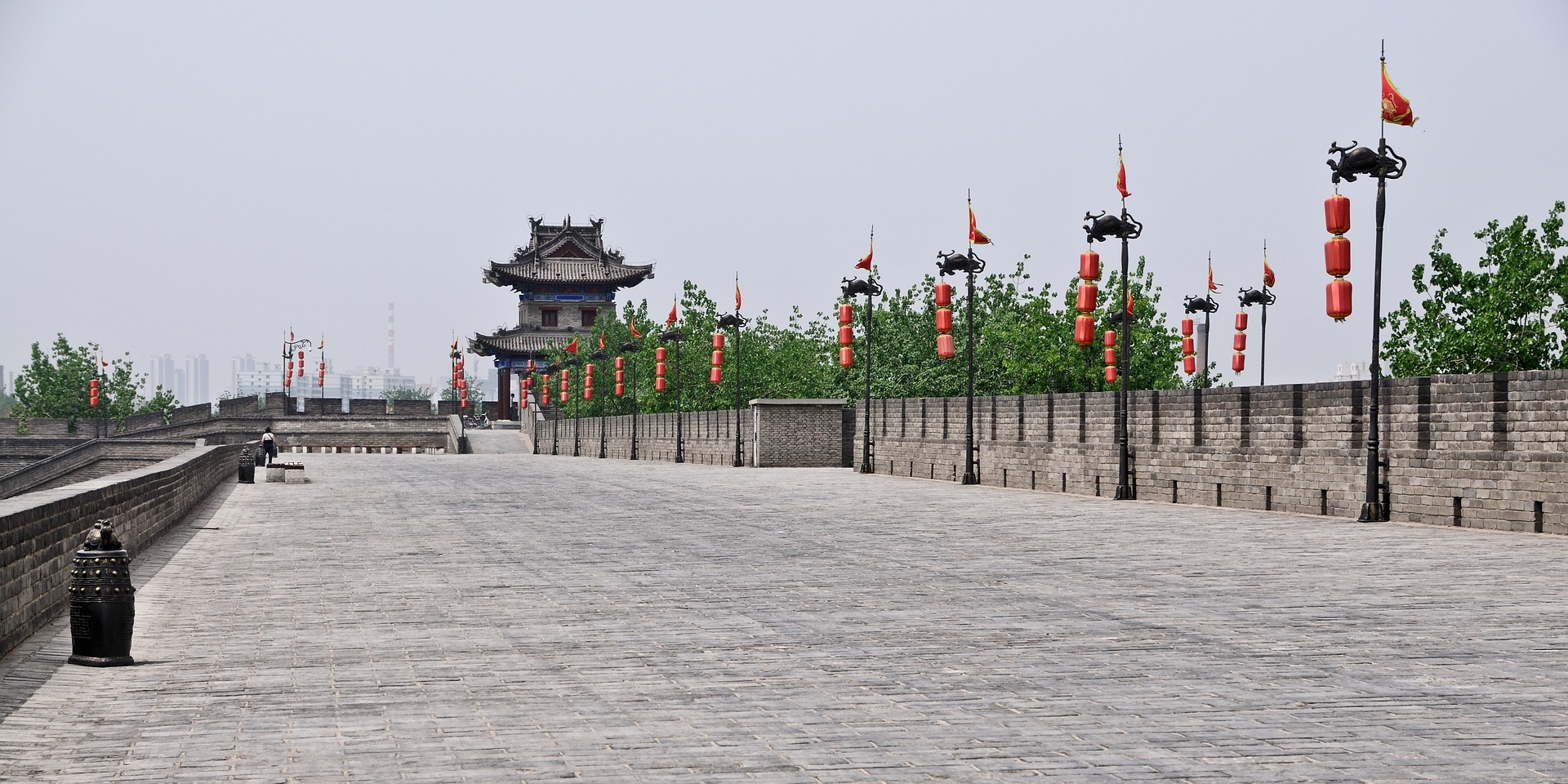 The most adorable thing about this food tour, is that you are driven from one destination to the next on a Tuk Tuk! I specifically joined the evening tour, it included UNLIMITED food and beverages, including beer!
The first stop was stone bread, it is signature to Xi'an. It is made by putting dough on hot rounded stones. The stones bake the bread, and the bread is stuffed with sweet or savoury seasonings. I found this bread to be a little dry for my taste, but none the less interesting!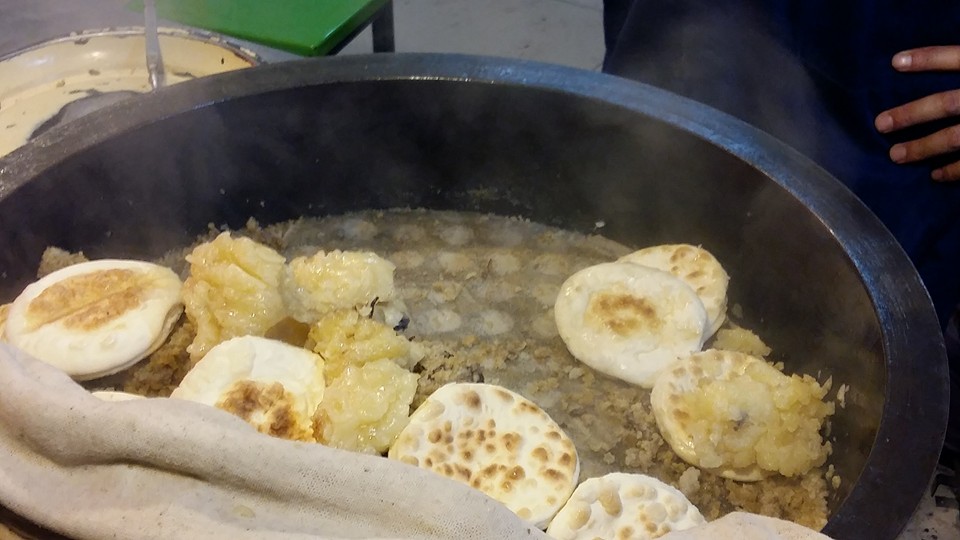 Next stop was in the Muslim Quarters in the city, and we were taken to a small alley. Inside this small alley, we sat outdoors and watched as a man grilled kabobs right in front of our eyes! It was seasoned to perfection and was very unique and unlike any other kebabs I had ever experienced before.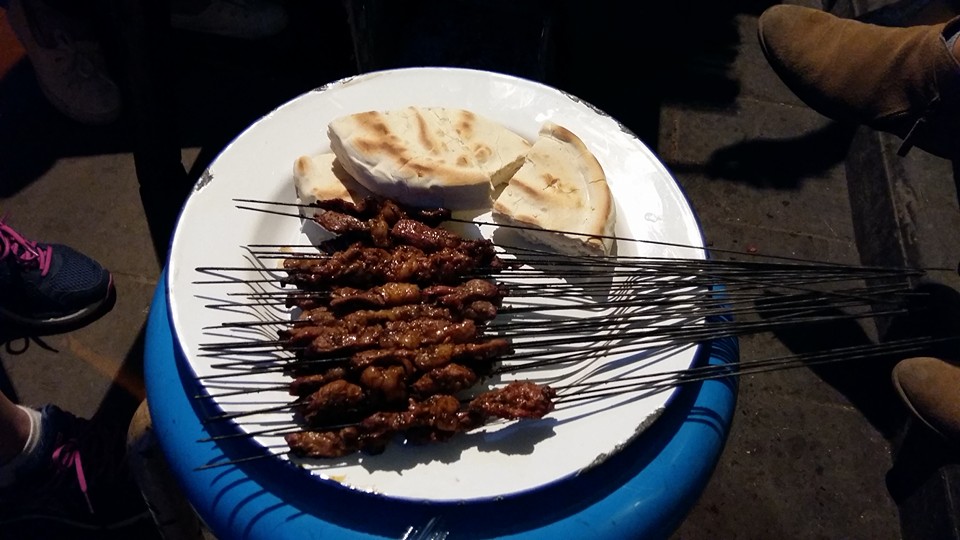 Our next stop had possibly THE BEST dumplings of my entire life. The inside the dumplings had an incredibly savoury soup, that just burst out when you bit into it. I was so happy eating these I almost cried! At this same stop we had something called the 7 ingredient porridge, that was entirely naturally seasoned. This was by no exaggeration the best porridge I have ever had in my life!
At the next stop we had a traditional dish which was made from very fatty meat, which was then stuffed into bread. I wasn't very fond of this particular dish because of the dryness and lack of flavouring. The last food stop had an incredible noodle dish that is very signature to Xi'an! These particular noodles were thick and flat, and topped with veggies and meat and very well flavoured.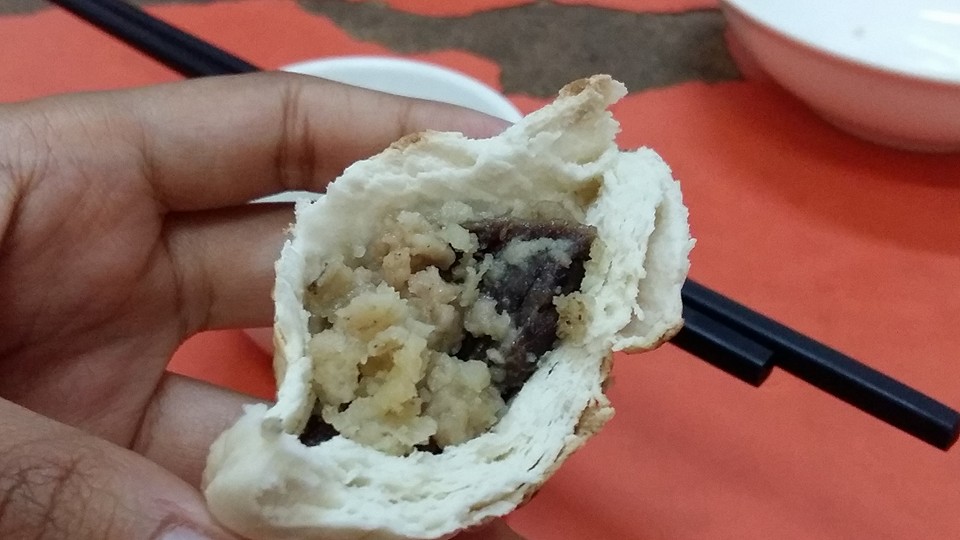 All in all, Xi'an is a MUST visit city for any foodie, and I enjoyed this tour and the cuisines very much!
Like it, Pin it for later.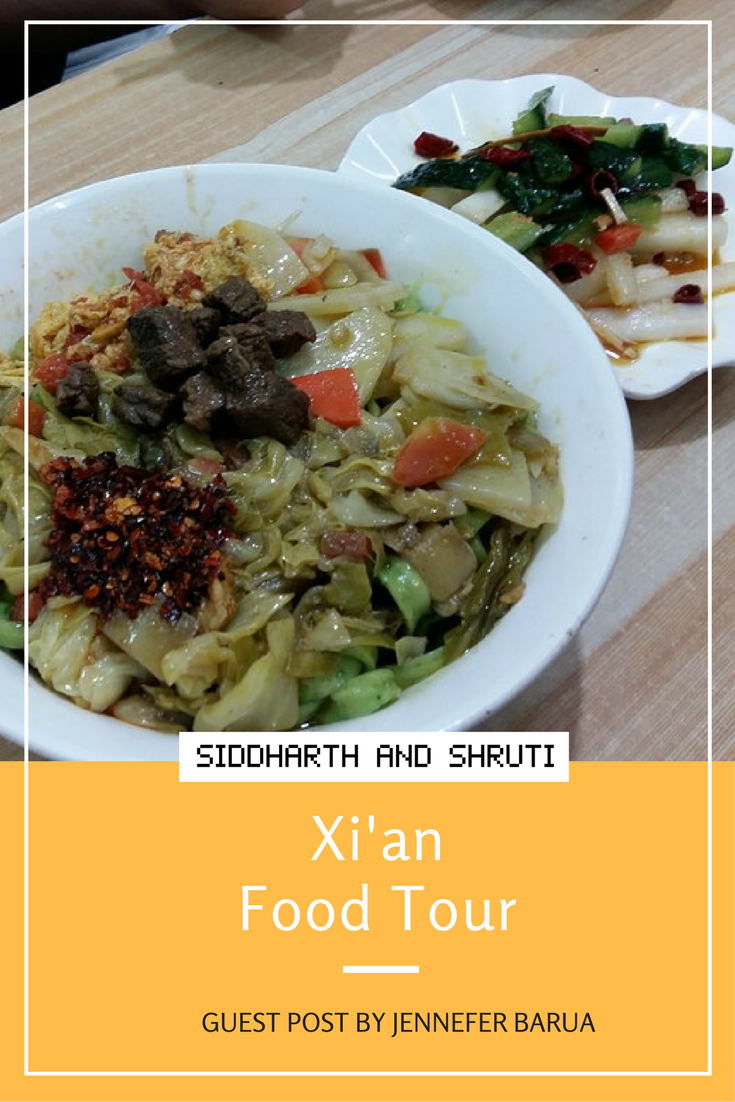 [bctt tweet="The Lost Plate Tour in X'ian – an eclectic mix of different cultural influences." username="SiddharthShruti"]
Want to check out other food tours? We recommend reading – Food tours across the world
Jen from Green Travelling 101 is crazy passionate about two things, seeing the world and how to save our planet. She started travelling when she was less than a year old, and got hooked on jet setting ever since! She has lived in 4 different countries including Canada, India, U.S.A (Hawaii) and South Korea. The thing that she loves so much about travelling is learning from other people by seeing and experiencing how they live.