Here's the third installation of food tours across the world. This post is a collaboration with some of our favourite travel bloggers who have explored some amazing destinations through food tours. Don't forget to check out our first and second food tours across the world collab post, if you haven't already.
Porto, Portugal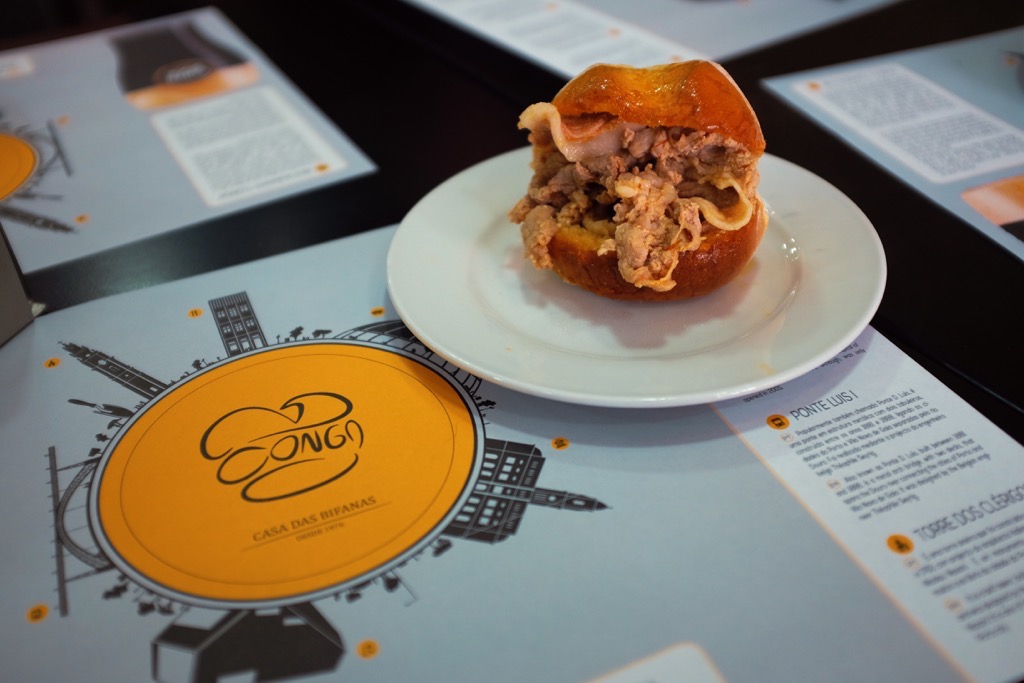 Porto is paradise for anyone who considers themselves a foodie. Portuguese food is having something of a renaissance right now – and rightly so, it has been underrated on the world palate for too long. However, Porto has a unique foodie culture even within the menu of national food. In a single day, you can experience delicious meat, fresh and preserved fish, sweet treats and one of the worlds most renowned tipples.
Our food tour started with a Pastel de Nata – pastry tart oozing with sweet yellow baked custard. We brunched on on Bolinhos de Bacalhau – salted cod fishcakes. Lunch consisted of bifanas – bread rolls filled with pork fillet marinaded in a hot broth of peri peri. In the middle somewhere, we managed to find belly-space for tasting pungent local cheeses, cured meats and tinned sardines. Of course, no Porto food tour would be complete without a tasting of the famous port wines.
Not on the tour – but to complete the Porto menu – we were finally defeated by one of the worlds most famous and stomach-filling sandwiches – the iconic Francesinha. Filled with cheese, meats and drenched in sauce, see if you can get through the entire thing!
Sarah and Tom | Trip Gourmets | Blog | Instagram | Facebook |
Ljubljana, Slovenia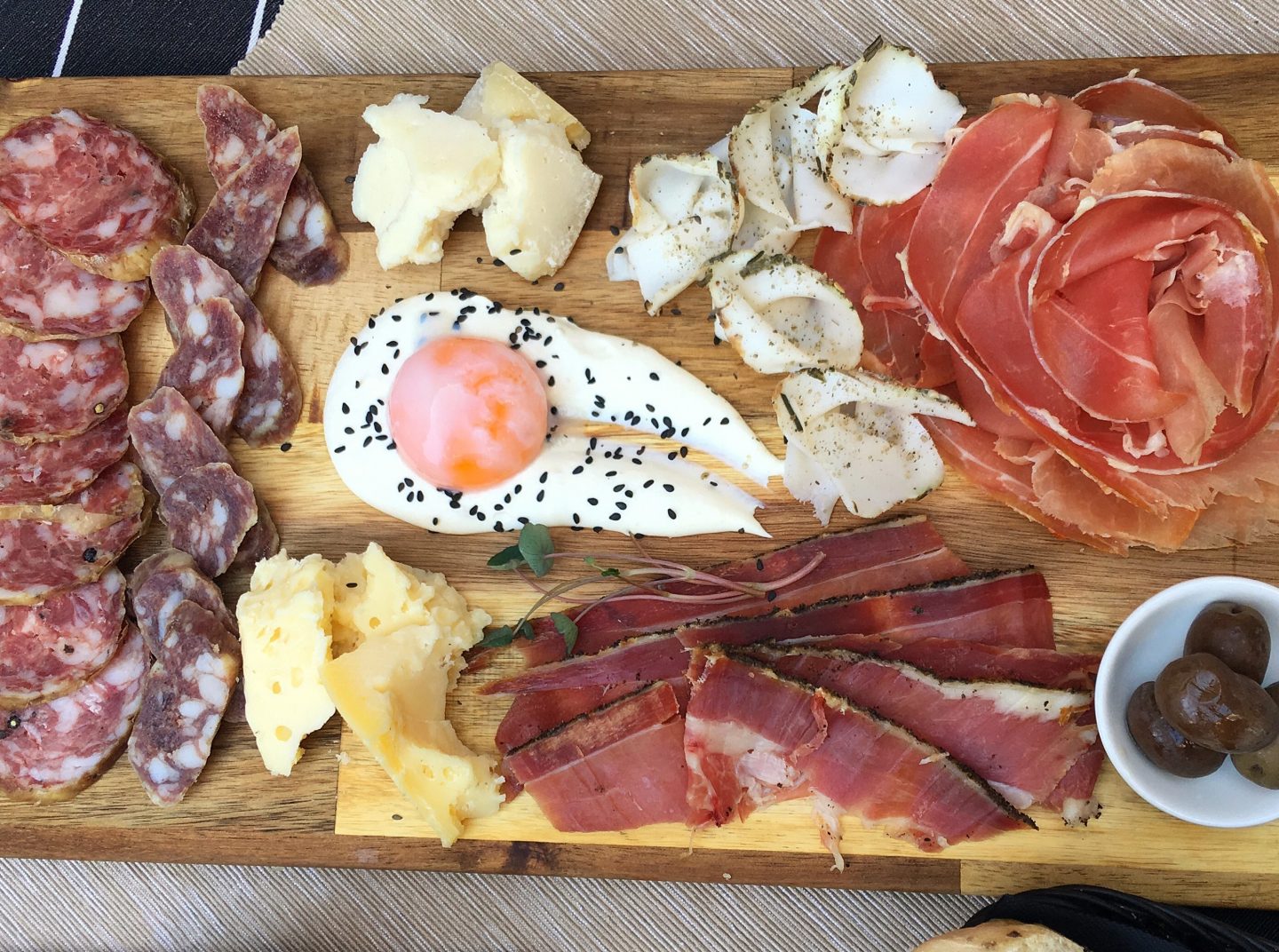 One of the best food tours in Europe is that of Ljubljana, Slovenia, run by Ljubljananjam. Not only the food and drinks during the tour are delicious: the guide provides lots of insights on the history and culture of the country. The food tour goes around the capital to show the lovely local markets and a bunch of eateries, wine bars and even a taste of craft beer. Among the local specialties tried during the tour there's local bread, oil and spreads; kale soup; pogaca (which is similar to focaccia); ajovi krapi, which are ravioli made of buckwheat filled with cottage cheese; štruklji (dumplings); pork tenderloin with mushroom sauce; local charcuterie; salt chocolate (yes, you read that right!); and even fresh gelato. The tour typically ends in a lovely, local coffee shop.
Claudia Tavani  | My Adventures Across The World | Blog | Instagram | Facebook |
Sofia, Bulgaria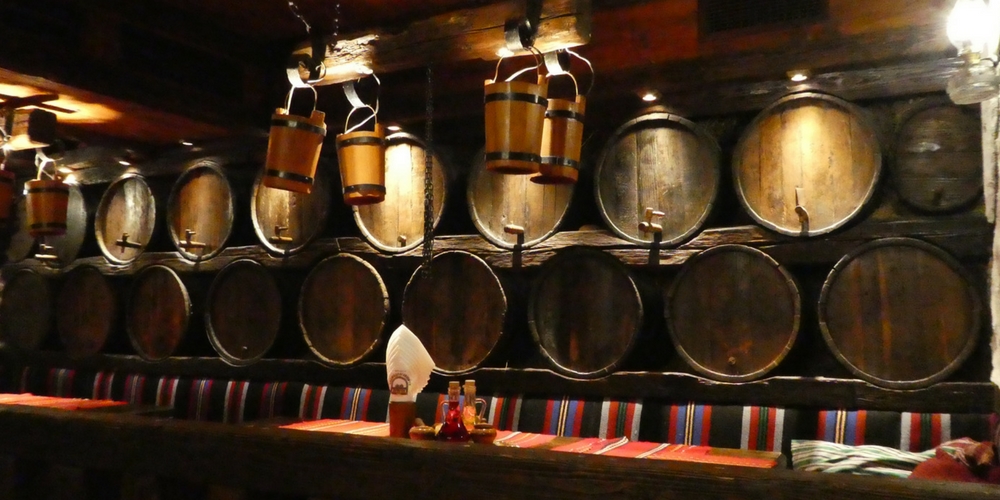 Balkan food has always concentrated on the basics. Today's food from the region is no different. You'll find good, fresh ingredients flavoured effectively and presented well. While you can seek it all out for yourself, you can discover it all in the capital city, Sofia, in a free food walking tour. In a two hour wander around this gorgeous capital of Bulgaria we tried the traditional breakfast of mekitsa – a light, but fried flatbread concoction served sprinkled with icing sugar. Oh, my. Then we munched on cheese stuffed flaky pastry (banitsa) and dipped fresh brown bread into tarator yoghurt soup. We mixed it with shopska, the tomato, cheese and pepper salad, the colours of which reflect the nation's flag. For me, though, it's the roasted red pepper dip, called lutenitsa that embodies the taste of rural Bulgaria, no recipe is ever the same.
We toasted friends, and our hosts, the Balkan Bites folks, with the traditional liquor, rakia, and left with a warm feeling and a sense of wellbeing.
Sarah Carter  | A Social Nomad | Blog | Twitter | Facebook |
St.Petersburg, Russia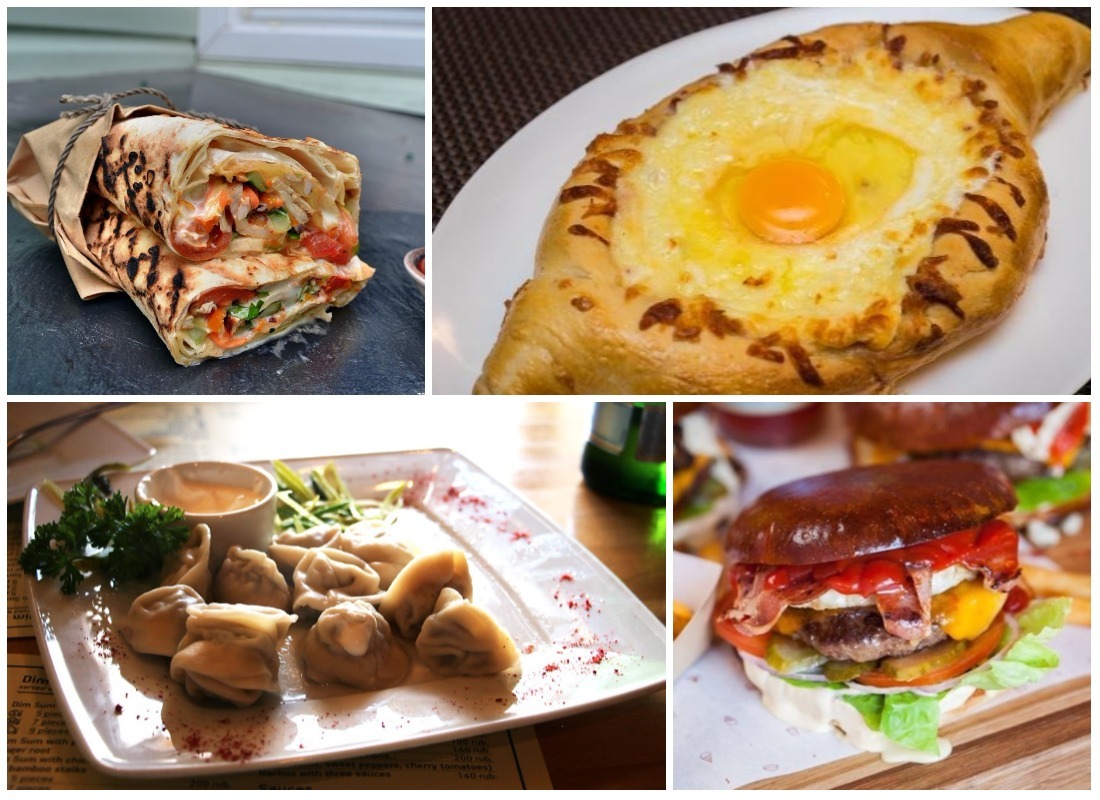 In St.Petersburg like in any other big city you can find food from all around the world but tourists usually want to try some traditional local food. So, what is traditional Russian food? The most popular; pelmeni (version of momos or dumplings) with meat, originally from Siberia; pancakes plain or with all sort of fillings (chicken, meat, vegetables, sweet, spicy etc.); shawarmas with lamb or chicken and different pies. In old times all these used to be home made but nowadays there are plenty of restaurants and fast food places that make traditional Russian dishes. It's not necessary to eat in a fancy expansive restaurant sometimes small local places make better food.
One of the best places to try Russian pelmeni as well as Chinese wontons, Nepalese momos or Georgian khinkaly is Pelmeniya, a mono cuisine restaurant with a good choice of beer and wine. Shawarma is probably one of the most popular grab and go food in St.Petersburg it's delicious if you find a right place. One of the best shawarmas in the city centre you can get at PITA'S, a street food restaurant that serves traditional and vegetarian shawarmas, falafel, burrito as well as dessert shawarmas with bananas, peanut butter or caramel.
For cheap and quick local meal go to one of the pancake fast food chains; Tea Spoon or Teremok, both have a big variety of pancakes. One of the locals' favourite restaurants though it serves mostly Georgian cuisine is Suliko on Kazanskaya street the best place in St.Petersburg to eat khachapuri. If you're looking for a big juicy burger the best place is MooMoo Burgers on Sennaya square, a Cheese blast with blue cheese, cheddar, parmesan and suluguni cheese is a must try.
Alya Akhmetgareeva  | Stingy Nomads | Blog | Instagram | Facebook |
Mexico City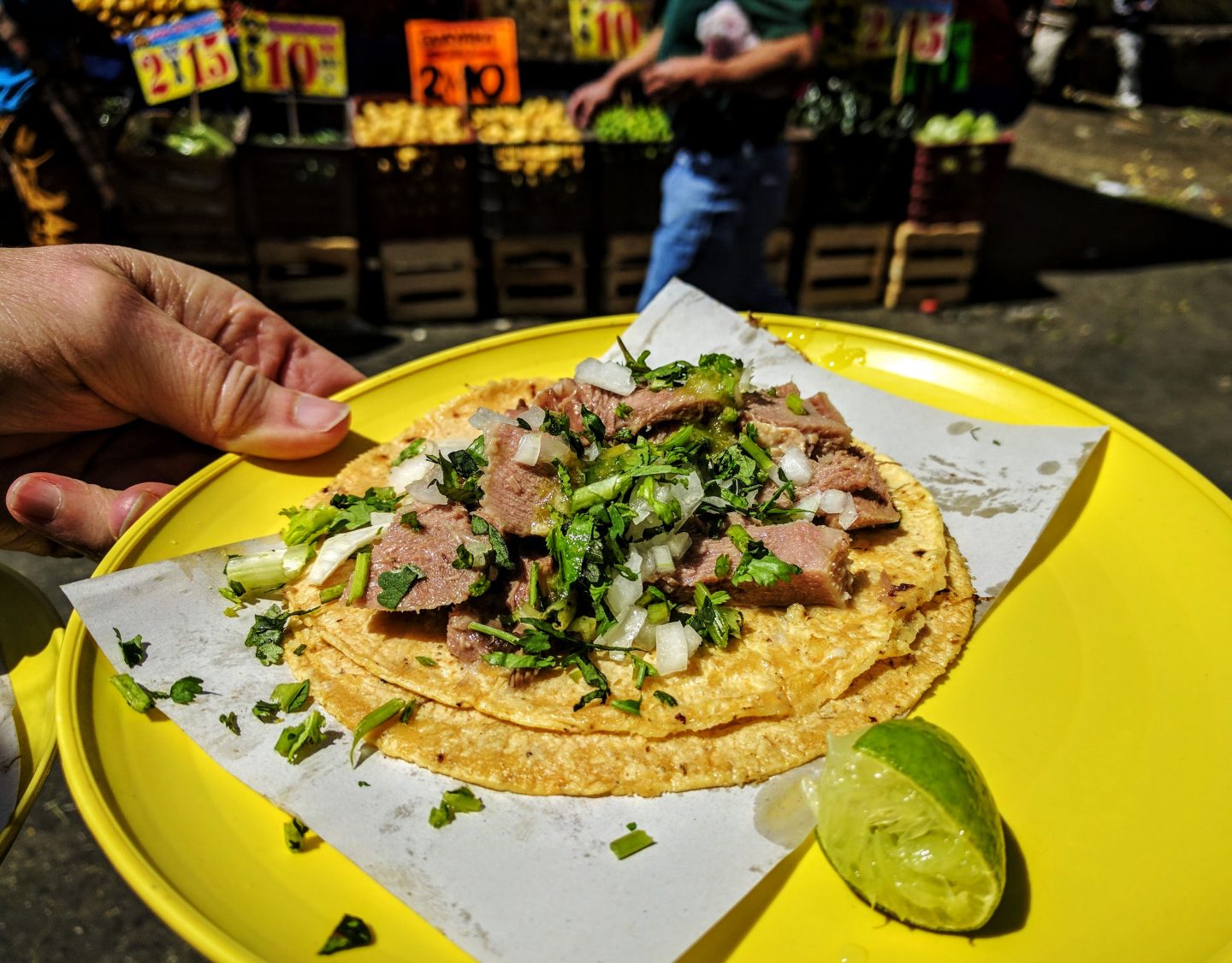 The best introduction to Mexico City's incredible food scene is one of Eat Mexico's acclaimed tours. The Street Food tour is an excellent way to familiarize yourself with common Mexican street treats. Four hours flew by as our small group chatted and noshed on food from a dozen different vendors. Our friendly guide provided a handout with the locations we visited as well as useful Spanish phrases for ordering. Taking the tour helped me recognize common offerings like tamales and tacos de canasta and increased my confidence buying from Mexico's ubiquitous street stalls.
More adventurous eaters should try the fascinating La Merced market tour. Our guide was a professional chef passionate about Mexican culinary culture. We explored the massive market and its surroundings for hours, tasting iconic delicacies like tongue and tripe tacos, gusanos (worms), grasshoppers, and flying ants. The tour ended in the peaceful atmosphere of a historic restaurant sipping creative cocktails and nibbling on delicious grasshopper tacos.
Ingrid | Second-Half Travels | Facebook |
Like it? Pin it for later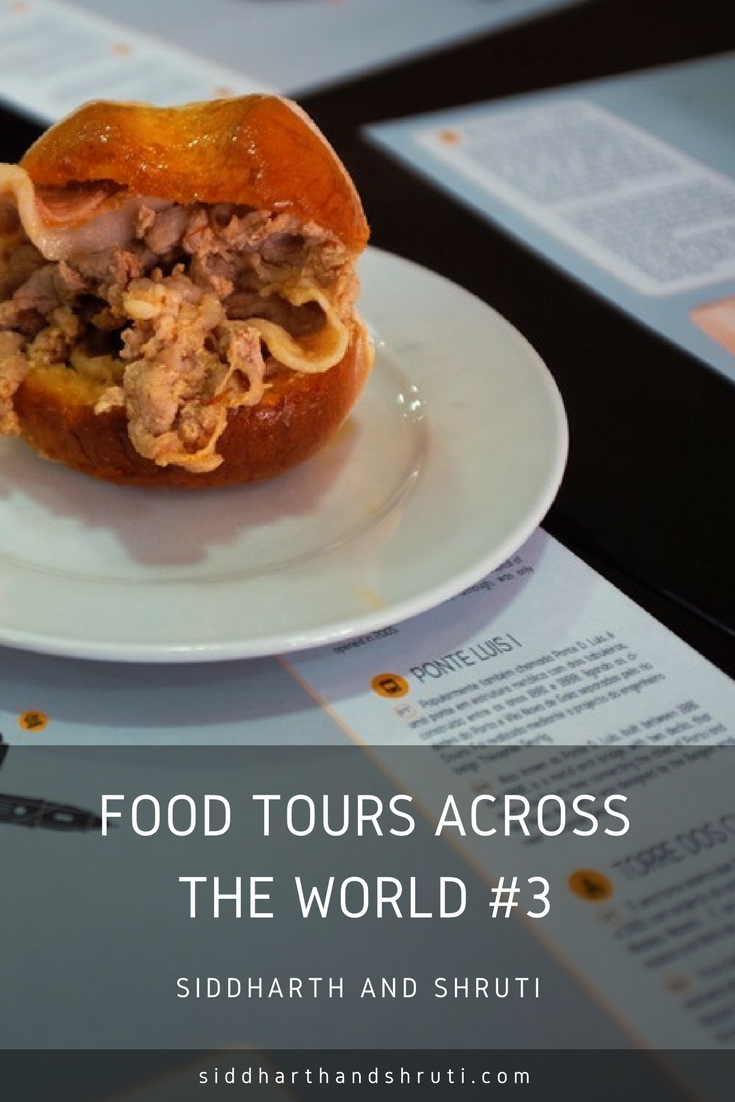 Have you been on a food tour? Which one was your favourite? We plan to make this post as a series in the future. If you are interested, send us a write up of 100-150 words with a minimum of 1/2 photos and your blog link and social media links at @shruti{at}siddharthandshruti{dot}com