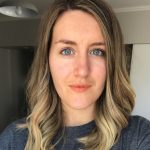 Guest post by Katie Davies
Katie Davies is a British freelance writer who has built a career creating lifestyle content that caters to the modern woman. When she's not sipping coffee, shopping, or exploring a new city, you'll probably find her blogging about her fashion and travel adventures at Trendy Tourist.
Imagine a blissful paradise in the heart of Indonesia. An island nation surrounded by deep blue water with golden sands and volcanic mountains. A place that takes your breath away with its sheer beauty and character every single day. Step forward, Bali.
Whether you're unaware of one of Southeast Asia's favourite tourist destinations or it feels too far away, I'm here to tell you that this incredible oasis is worth venturing to. Even though it takes two plane rides to get there (Manchester or London to Singapore then Singapore to Bali respectively), don't let this put you off.
In fact, read on for the 10 reasons why you should check out Bali. Pronto.
1. The Beaches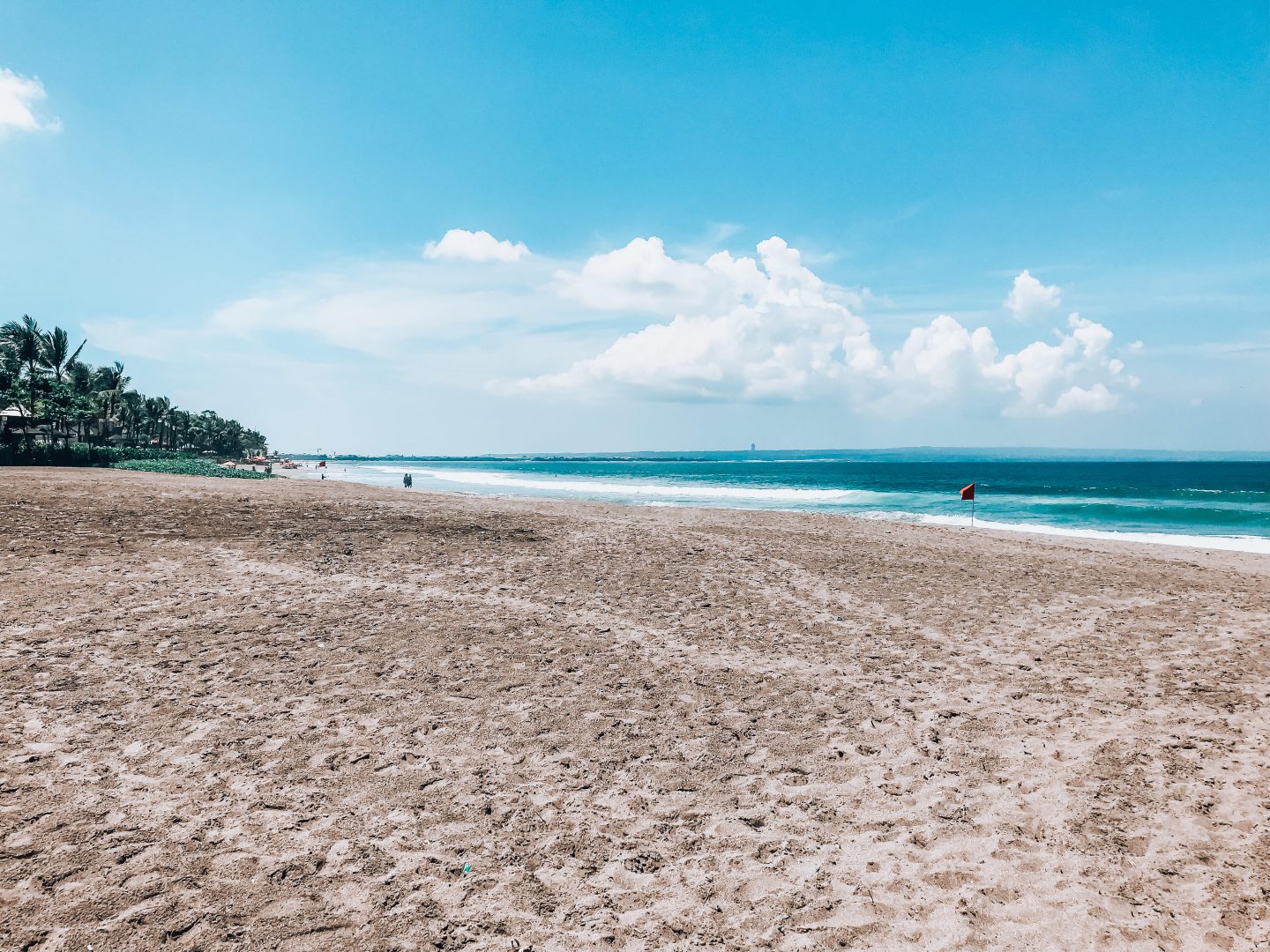 Why you must visit Bali 101: the stunning scenery. From the bustling Kuta Beach to the calm serenity of Seminyak's Petitenget Beach, the island's stretches of golden sands are diverse and unique in their own way. Lined with luscious greenery on one side and lively blue water on the other, it's difficult not to be completely blown away with every beach you come across. (You just might not be able to stay on one for long thanks to Bali's hot and humid climate!)
2. The Activities
Whether you want to hike up one of the leafy mountains or visit the creative art galleries of Ubud, Bali has a whole host of activities for everyone to enjoy. A personal favourite of mine is the Tegenungan Waterfall that you have to seek out in the thick of the Balinese jungle. Yes, it might be a bit of a trek, but have no fear – it's absolutely awe-inspiring once you get there.
Pro tip: just make sure you're wearing sturdy shoes to tackle the rocky terrain.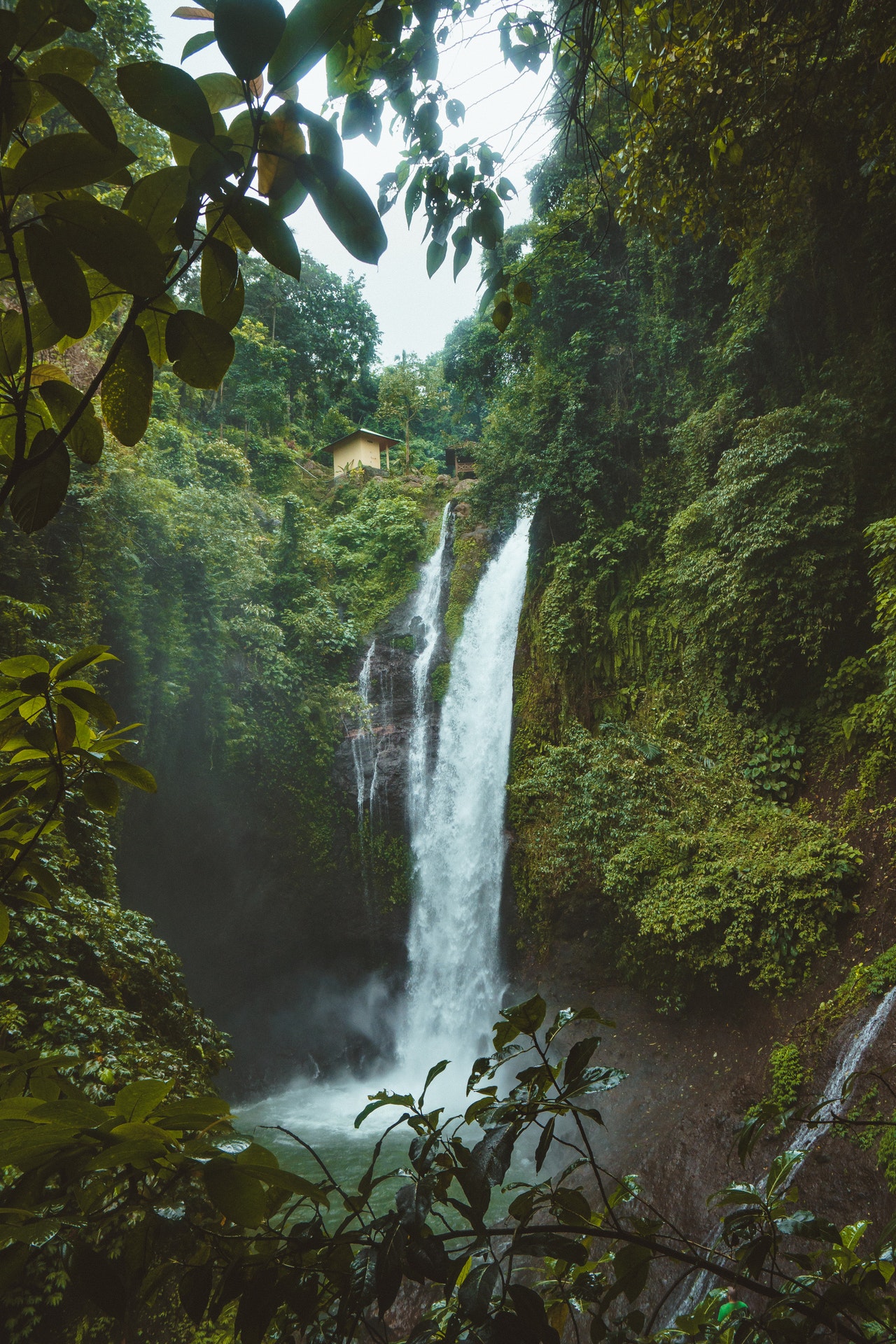 Picture Credit: Pexels
3. The Religious Sites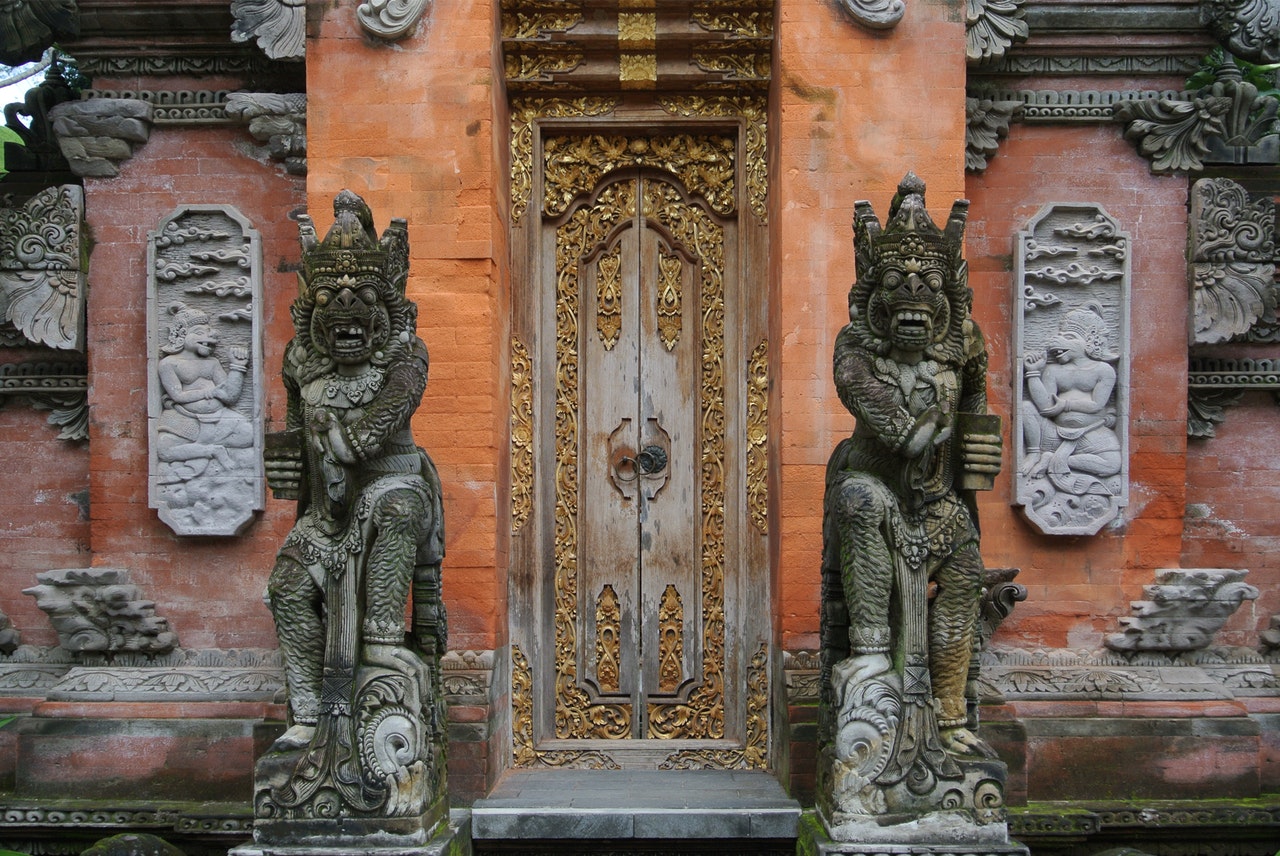 Picture Credit: Pexels
Full disclosure: Bali is home to several religious sites. From the Pura Tanah Lot that sits on the edge of a rock formation to the Uluwatu Temple perched high on the Bukit Peninsula cliffs, it's important to immerse yourself fully into the Balinese culture by visiting some of them. Trust me, you won't regret it.
4. The Accommodation
Another reason why you must visit Bali is because of the impressive range of accommodation. From the "backpacker central" area of Kuta to the family-orientated village of Seminyak, the island offers variety for luxury holidaymakers and budget travellers alike. That said, nothing beats inhabiting one of Seminyak's prestigious villas for a week or two!
Pro tip: Try the Mutiara Bali Resort if you want to temporarily live like royalty.
5. The People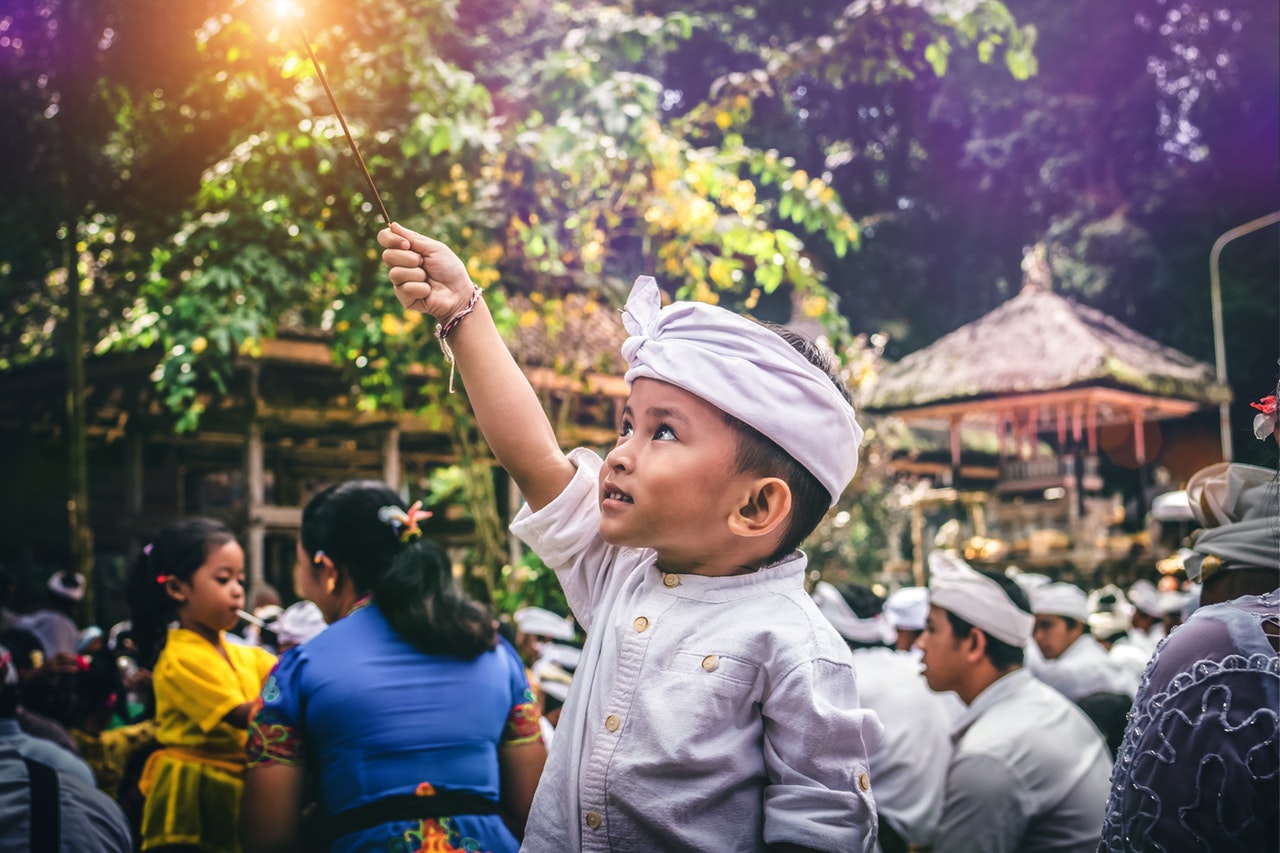 Picture Credit: Pexels
No matter where you stay on the island, there's no denying just how friendly and warm the locals are. In my experience, the people made my holidays in Bali even better. They're just so chatty and kind. They're also super interested in tourists and their personal journeys — and it just makes you feel super welcome wherever you go.
6. The Atmosphere
Because the Balinese people are so great, it makes the atmosphere on the island very relaxed and high-spirited. Plus, the growing number of tourists that visit each year make the restaurants and bars feel like they're alive and buzzing, which only adds to Bali's charm.
7. The Shopping
Oh, and did I mention how awesome the shopping is? Well, the shopping is awesome. Whether you want to hunt for designer dupes in Kuta or go luxury boutique shopping in Seminyak, fashionistas can't help but be satisfied with the range of goods that Bali has to offer. Just don't be alarmed if your suitcase fills up while your travel money simultaneously goes down. Eek.
8. The Food
It's no secret that Nasi Goreng (noodles with chicken and seafood) is the Indonesian meal of champions. However, if you prefer western food, you can find an abundance of both types of cuisine across the island's many restaurants and cafes. Win-win.
Pro tip: Head to Ku De Ta or La Lucciola for two dining experiences to remember. You can also check out Sisterfields in Seminyak for amazing Australian-style brunch and coffee. Yum!
9. The Partying
If you love to party, you're in luck. Both the popular resort areas of Kuta and Seminyak have bars and clubs to keep you out having fun until the early hours of the morning. Are you a fan of clubbing, in particular? Try Skygarden for its multiple rooms playing various kinds of music and a fun crowd. Alternatively, if you're after a more sophisticated vibe, head to Potato Head Beach Club to watch the sun go down with a fruity cocktail in hand.
10. The Weather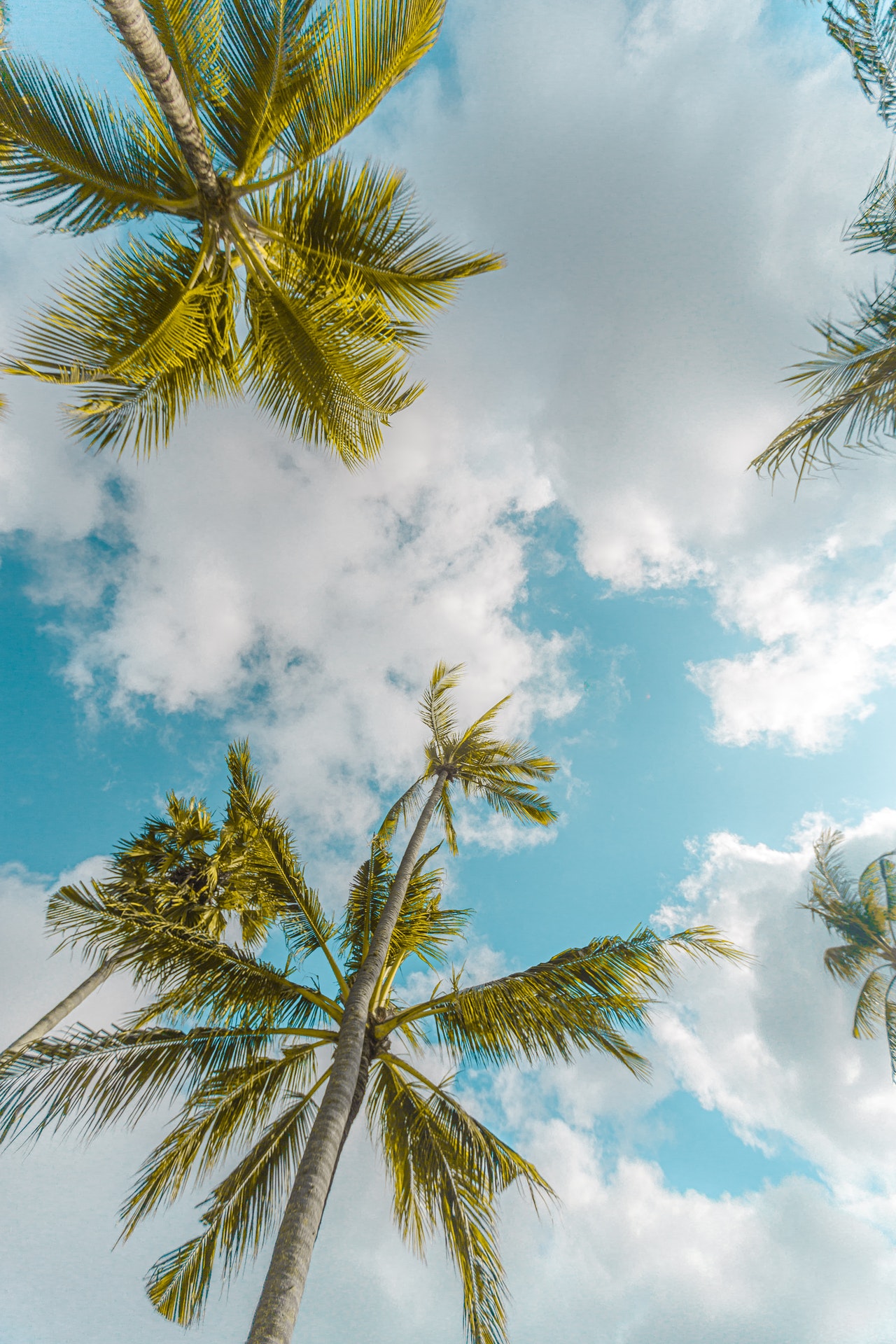 Picture Credit: Pexels
Finally, regardless of the time of year, you don't have to worry about having to deal with cold weather. Another reason why you must visit Bali is because the temperature never tends to drop below the mid-twenties (Celsius). Sure, the island might experience some rain and thunderstorms in monsoon season (October to April) but the sun always tends to shine in the morning no matter what.
Sounds good, right? So Many Reasons You Must Visit Bali. If you've never visited Bali before, you might overlook it as a holiday destination. However, this would be a travesty. After all, there's nowhere else in the world like it.
Whether you head there for a quick romantic getaway with your partner or a three-week travel trip with friends, one thing's for sure: you've got to visit Bali at least once in your lifetime. There's just something about the chilled aura of island life that will keep you coming back for more.
Planning a trip to Indonesia? Don't forget to check out:
Like it? Pin it for later